Introducing – Financial Score Chatbot on Haptik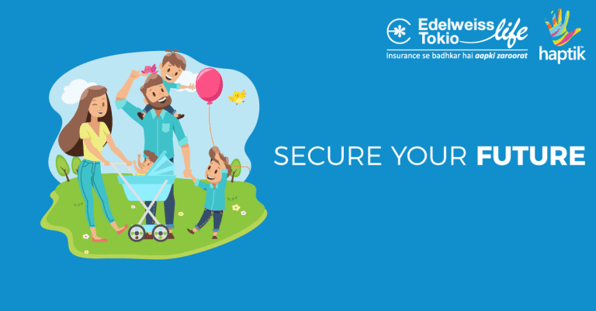 Making the right investments can sometimes come across as a lot of work. Many of us usually refer to a family accountant or a friend to understand the basics of getting the correct insurance policy, or the amount that can be saved for tax purposes.
To make it a lot easier for you, Haptik is proud to have partnered with India's premium life insurance company, Edelweiss Tokio Life to create the Secure Your Future chatbot.
An exclusive chatbot only available for 1 week on the Haptik app, you can engage with the bot to take a quiz that gives you a financial score. Once you have the score, the chatbot will showcase insurance plans and financial saving products.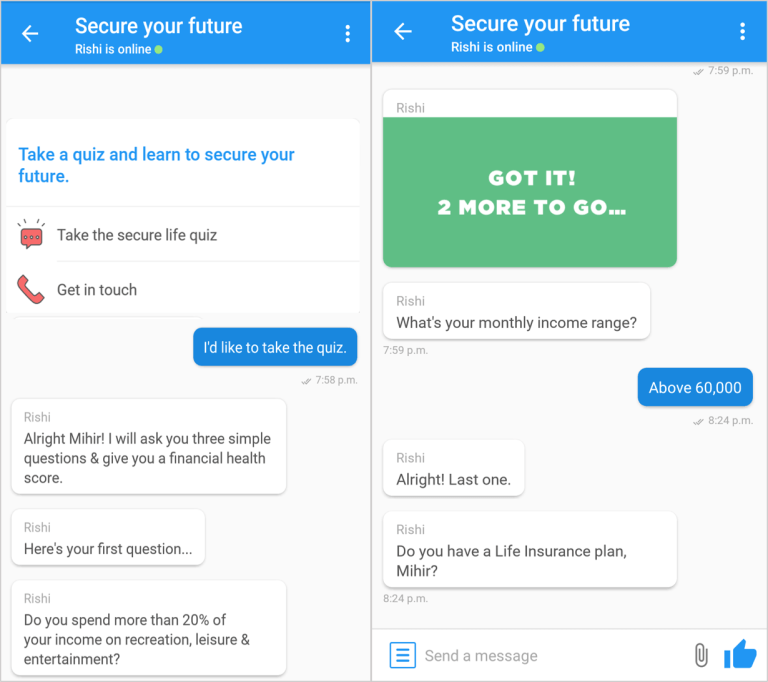 What is the Secure Financial Score?
The Secure Financial Score is an indicative score calculated using different parameters such as income, spending habits and current investments.
Using your score, the bot will share the best suited plan which will help you improve your financial score thus streamlining your effort towards securing your future.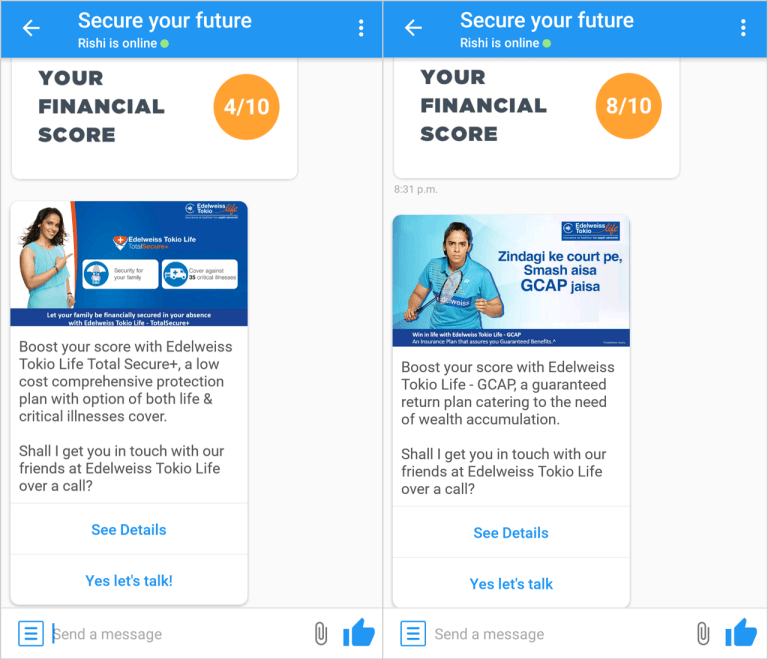 As more and more tech-savvy millennials strive to access relevant information for complex financial products – The Secure Your Future chatbot powered by Edelweiss Tokio Life Insurance is the Haptik way of making life simpler.