How Conversational AI can Automate Customer Service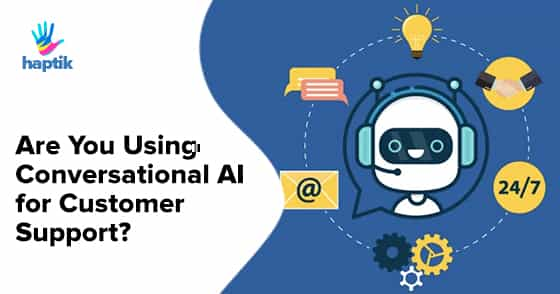 The customer is always right.
The customer is king.
A satisfied customer is the best business strategy of all.
The above mantras are the cornerstone of any customer-driven business model.
Good customer support can spell the difference between a happy customer and ranting one. In today's age where one tweet can cause a billion-dollar drop in valuation, customer happiness is a key factor at play. US businesses are losing $62 billion per year through poor customer support.
So how do you ensure Customer Happiness? A great customer support team is the obvious answer.
But as the number of customers on digital platforms grows exponentially, there arises a need for a more robust customer support system. One that doesn't rely on hundreds of live human agents to handle simple queries.
The solution? Conversational AI aka Chatbots.
In this article, we'll take a look at why automating Customer Support is the way to go for any company looking to optimize their customer experience pipeline. I've divided the piece into three sections based on viewpoints: Company, Support Agent and Customer. So whether you're a company executive looking for a chatbot, a chat agent who's tired of the same queries or a harried user who's seen the worst of customer support, you'll learn how a chatbot can help!
Say goodbye to survey forms by using Conversational AI as your Feedback mechanism. Get our all-new Feedback Bot now 🚀
The Company Perspective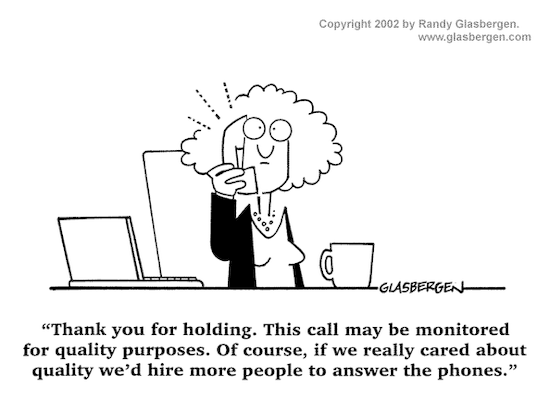 Most customer support advice columns cannot stress enough on the need for a fully-staffed customer support team with plenty of bandwidth to handle user queries. Live chat too has been proclaimed as a must have for most businesses.
The only two problems here? High costs and immediacy.
What if you're a small business with limited monetary resources?
What if hiring a team of 250 human agents just to look after your social media queries à la KLM Airlines is simply not feasible for you?
Do you want to keep spending more than 400$ on training your agents only for them to keep leaving and increase attrition costs?
What happens if your user base grows exponentially overnight?
And if your product stops working altogether and all your customers start clamouring for responses, what do you do?
Enter, a chatbot.
A chatbot can handle millions of queries simultaneously. In case of a sudden surge in user numbers, more servers can simply be added without any noticeable glitch without added costs for personnel.

The average response time for a chatbot is less than 2 seconds and some chatbots even send a typing placeholder for a while in order to make a conversation feel more genuine.
In fact, our Lal PathLab's chatbot began handing over 20% of the call volume within a month of being live.
The Customer Support Agent Perspective
To err is human. When you have fully human-reliant customer support, a certain percentage of error and latency is fairly expected. A human can never respond to a message instantaneously. An agent needs to check a complaint ticket, draft a response and then reply. This takes time and mistakes(grammatical and logistical) happen.
Answering the same questions to hundred of users day in and day out is not particularly challenging for customer support agents either. Mundane queries that simply require a rote answer simply do not need a customer support agent's skills or expertise.
Enter, a chatbot.
With a chatbot taking care of general Tier 1 requests, chat agents have the opportunity to begin taking more complicated requests. This is overall a more fulfilling job that requires creativity and analytical skills.
Happy chat agents = happier customer. Research by Bain & Company found that a 5% increase in customer retention can increase a company's profitability by 75%.
Fun fact, Haptik upskilled chat assistants to become AI Trainers and Quality Analysts after our chatbot's automation levels went high.
The Customer Perspective
Calling up customer support is not generally an enjoyable task for any customer. In fact, over 53% percent of customers prefer getting their customer support requests resolved over chat.

The modern customer has been conditioned to self-support in most areas (Ref. Food, Shopping, etc) and customer support is no exception.

Certain brands make reaching a live agent super difficult through a complicated system. What's the point of staying on hold for 5 minutes when all you require is a yes/no answer?

Enter, a Customer Support Chatbot.

1. A customer support chatbot is always available 24/7 and has no wait times and is simply a text away.

2. FAQs can simply be programmed in and a user can directly type in a query to get a straightforward answer.

3. Customer support chatbots can pre-emptively anticipate requests which is always a great way to grab a user's attention and prove helpful.

4. Chatbots can be available across most digital platforms including apps, websites, Messengers (FB Messenger, WhatsApp, Slack, Kik, Line, Telegram, Google+ chatbot you name it.) and all the assorted voice assistants like Google Home, Amazon Echo, etc.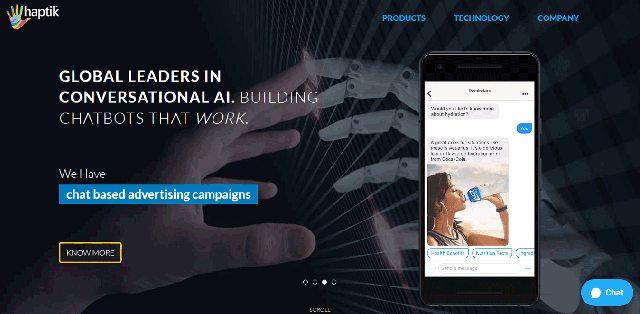 Can A Chatbot Ever Feel Human?
Who says a chatbot cannot be empathetic?
A good Conversational UI Copywriter can inject some much-needed personality and empathy into your bot's speech and make it a more fun-filled, enjoyable experience for users. More about designing a great chatbot experience here.
Who says chatbots and humans can't work together?
Two is better than one after all.
A customer support chatbot is always best for well-defined use cases and can always hand-off to a human agent for complex situations and escalations.
And it's not just speculation. By 2020, 85% of all customer interactions will be handled without a human agent according to Gartner.
So there you go! Chatbots have now become a de-facto part of a great customer experience in the digital age and can really help take your customer support strategy to the next level.
Think you need a bot? Our experts can help. Schedule a session ⇒