How to Use WhatsApp Chatbot for Lead Generation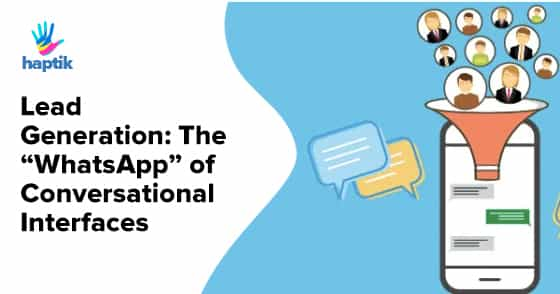 One of the questions we always get asked about the Conversational User Interface (CUI) is that what are the specific use cases where it does better than the traditional desktop or mobile app interface? People have been trying to search for that killer CUI app, just like WhatsApp was for smartphones. At Haptik, this is a question we ask ourselves every day. And today, we'd like to share one such problem which we believe is a CUI first use case: Lead Generation.
In the traditional sense, lead generation means initiating consumer's interest or inquiry into products or services of a business. Leads are generated for multiple reasons such as creating lists, sending newsletters or driving new sales. As a process, lead generation is most prominent in industries such as BFSI, Automobiles, and FMCG. This activity has majorly gained traction after a noticeable change in the buying process, and marketers understanding the constant need to explore smarter ways to be heard through the noise. The constant challenge with lead generation has been those long forms which ask for a lot of information at once. While the rest of the world was changing to adapt to a mobile-first internet, lead generation forms were forgotten. We just took the ones on the desktop, reduced the size of the design and put them on the mobile screen. This clearly did not work.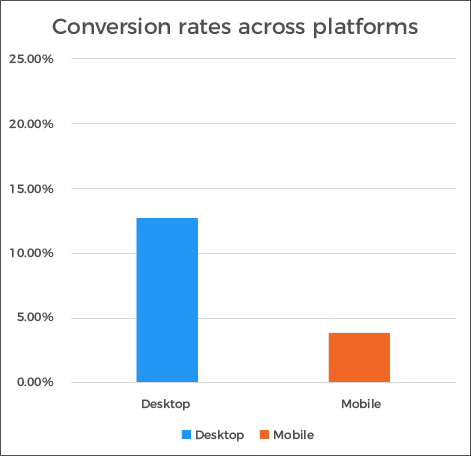 Earlier this year, we started partnering with some BFSI customers to run lead generation campaigns for them on the Haptik app. It started out more experimental, where we wanted to see how something like this performs. And the results have been staggering. The conversion rate from start to finish was 10x better than traditional forms. Since then, we have gone on to partner with customers across the BFSI category and seen similar results across the board leading to this becoming one of our biggest business lines as a company.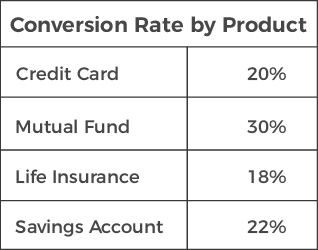 So we asked ourselves, why is this the case? More importantly, we asked hundreds of our users why this was working for them. And here is what we have found.
Chat is a natural fit for Q&A: Imagine a scenario where you have to answer multiple questions at the exact same time. It's intimidating and plain weird. The CUI is a natural fit for Q&A with one question at a time that can have multiple choice responses. It works well with the mobile screen which cannot by design take too many inputs at one time.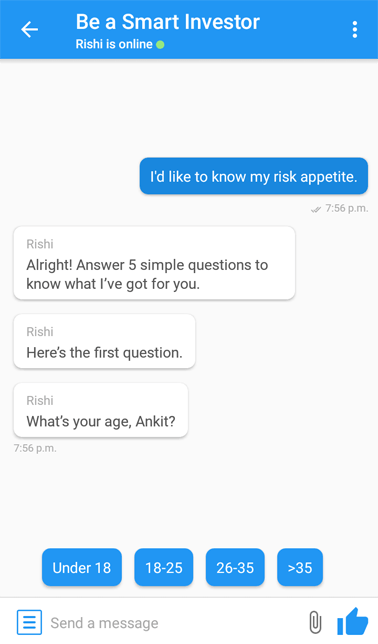 Engaging Content: Lead generation forms have always been boring. A CUI gives you the flexibility to give some character to your bot and make the questions extremely engaging. The customer can be taken through an interesting story, asked quirky questions, or almost anything else that peaks his interest. The ultimate goal is to collect the right set of information to contact and qualify the lead.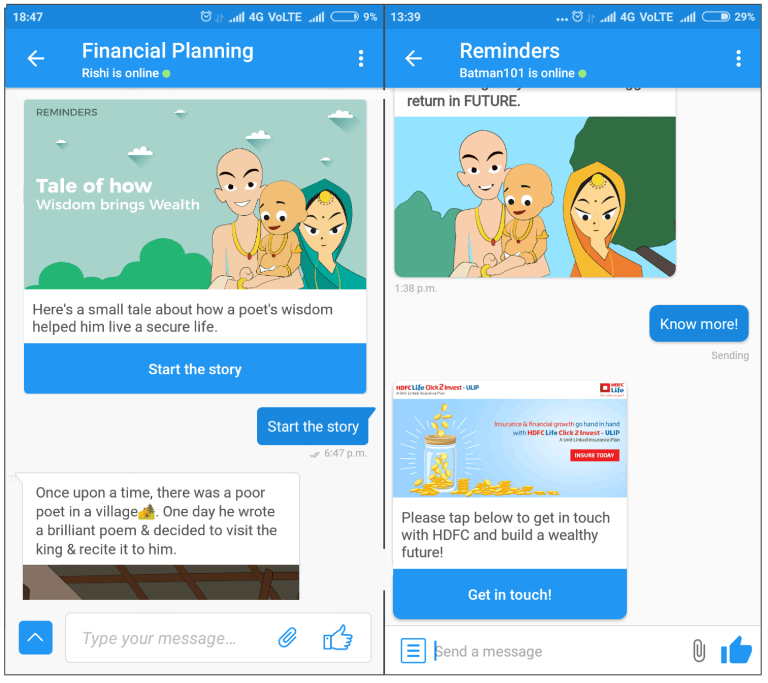 Post lead conversion: During the lead submission process, the chatbot engages with the user, leaving him delighted and satisfied. The post-conversion rate improves, thereby transforming a potential lead to a loyal customer. We are seeing post lead conversion rates of 20-25% higher compared to traditional ways of lead collection.
Drop off triggers: One of the hidden secrets on why chatbots work well, in general, is chat based notifications. Very often when giving a lot of information, users "drops off", i.e. they leave the information incomplete because they get occupied with some other task. With traditional forms, there is very little you can do to re-engage that user. But with bots, you can send a notification asking the user to come back and complete the task. This can be done at multiple intervals improving the conversion rate significantly.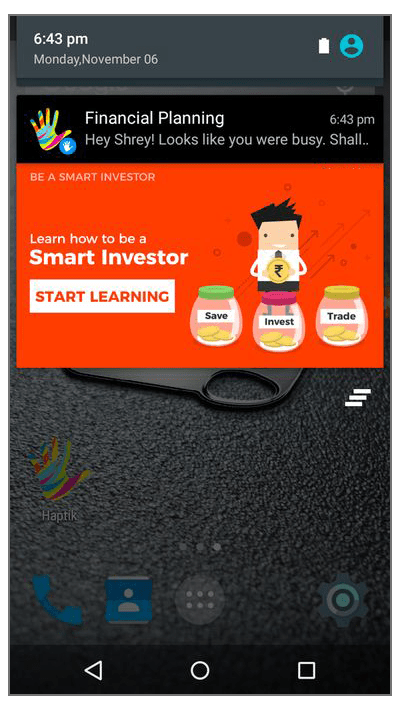 The CUI is a paradigm shift from older interfaces and as companies working in the space, we are constantly trying to find answers. While customer support is one category which a large part of the world has accepted can be done well by chatbots, we have sufficient reason to believe that lead generation forms are going to be completely replaced by this interface.
Deep dive into how WhatsApp Chatbots are Redefining Customer Engagement
Disclaimer: "Whatsapp" as a brand or the company has no contribution to this article. It has been used solely, for reference purposes.