EDUCATION
Elevate Learning Experience with Intuitive Chatbots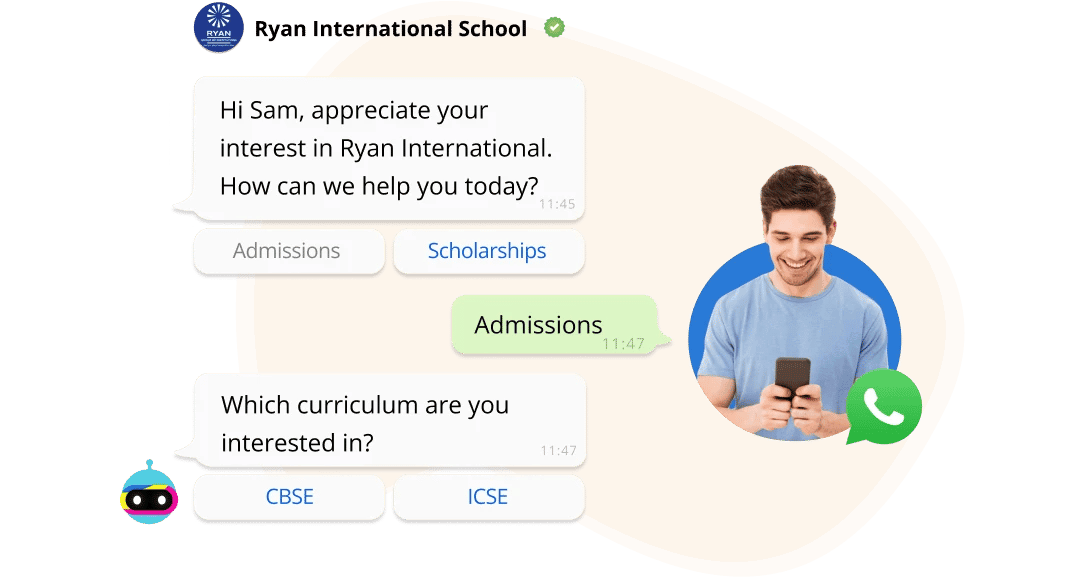 Offer student support and enriching learning experiences along with enabling seamless parent-tutor collaboration with the help of intuitive chatbots.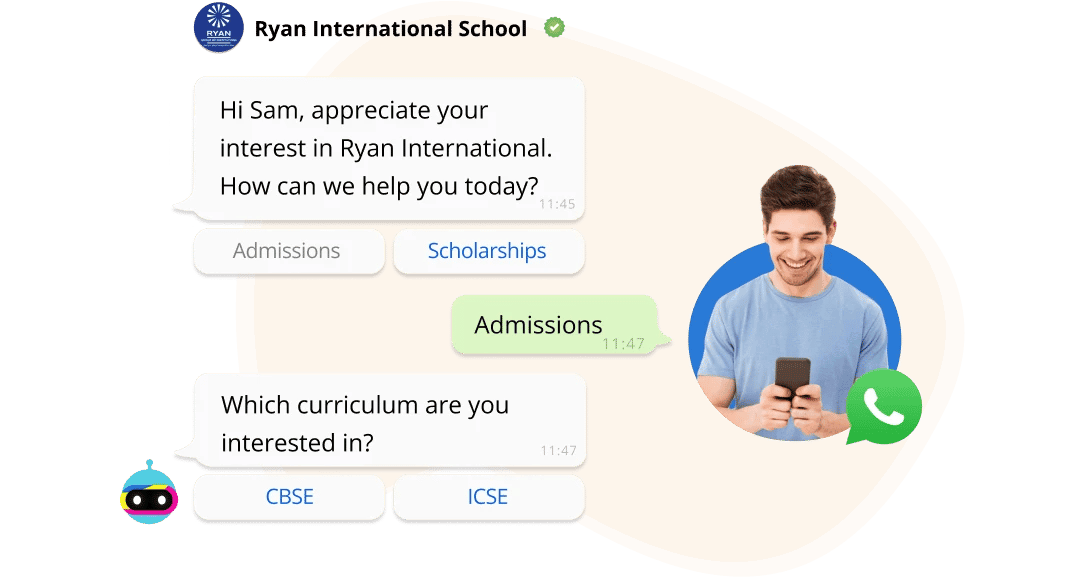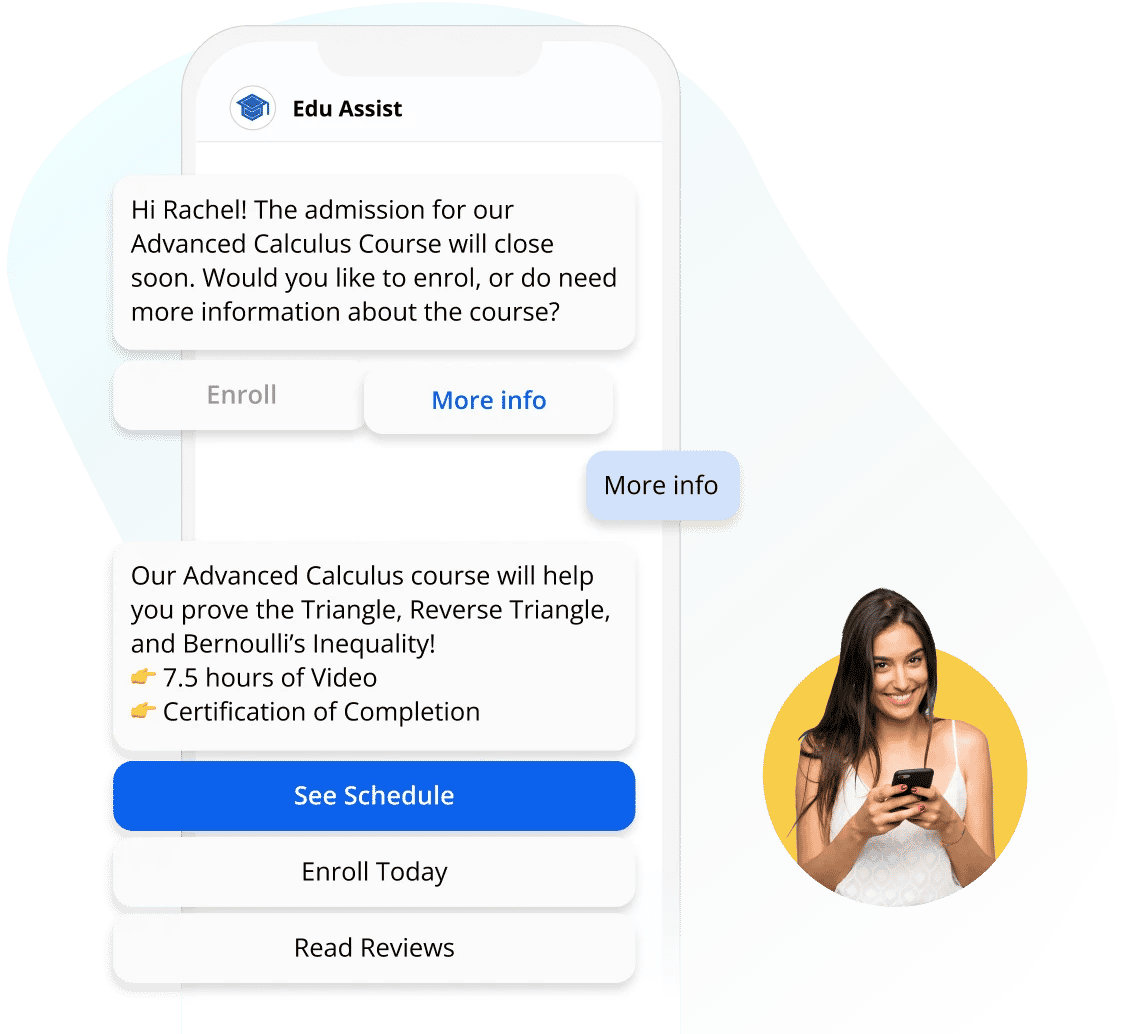 Expedite Admission & Enrollment Process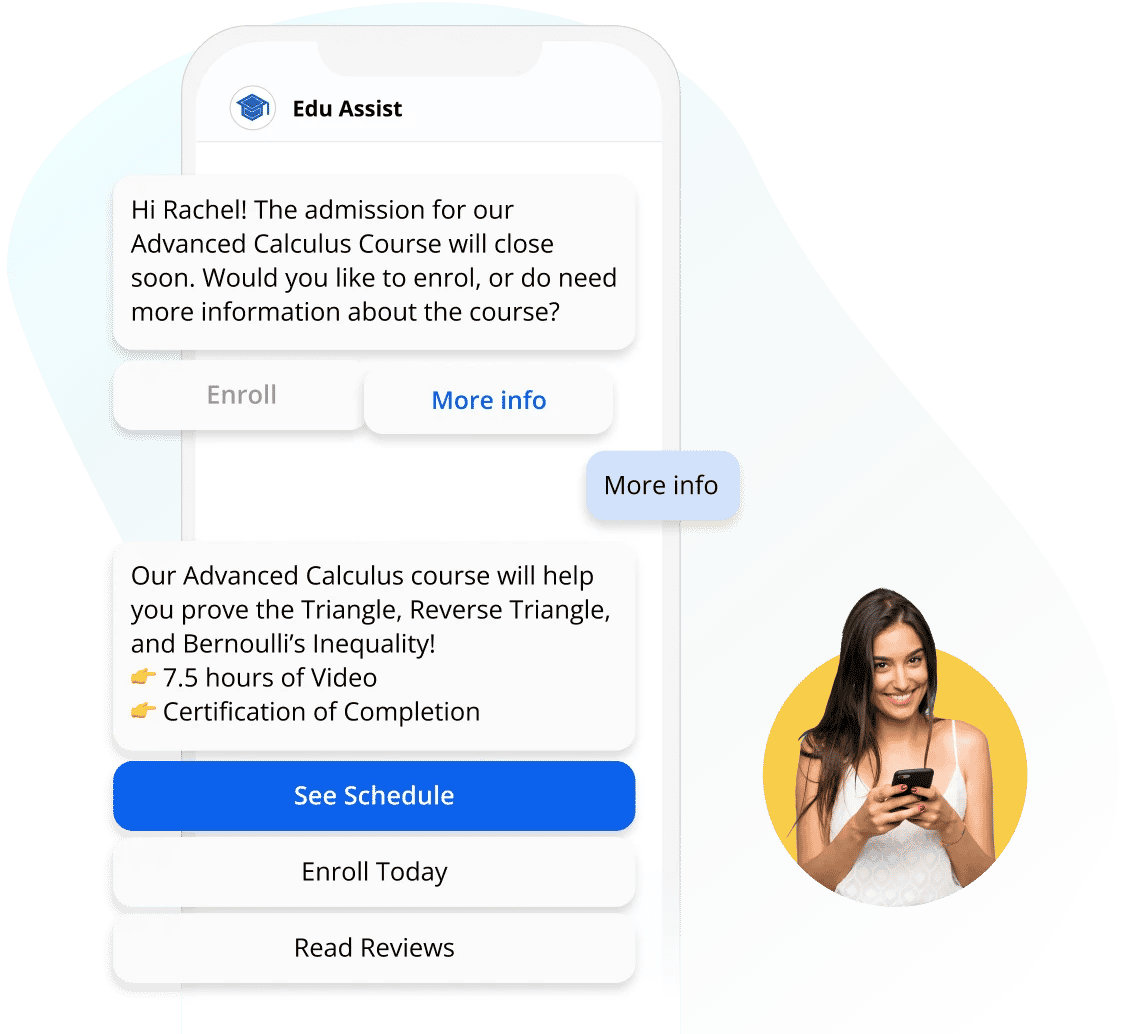 Allow prospective students to download forms, choose their preferred courses and opt for mode of learning and preferred learning language.

Offer simple and one-click access to information pertaining to fee structure, scholarships, and more.

Give students the option to enroll themselves in their preferred courses and opt for a class.
Explore Conversational Commerce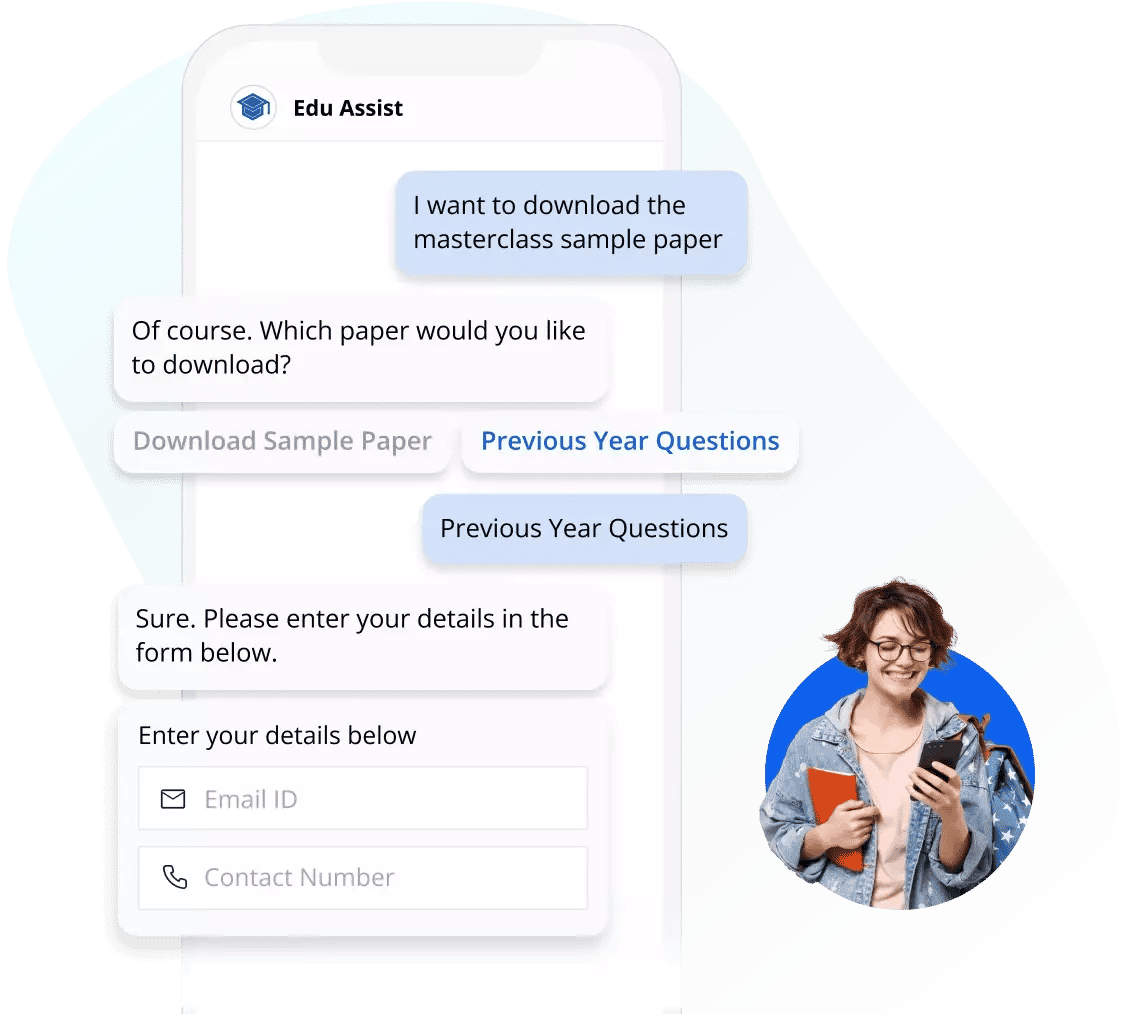 Boost Student Engagement & Institution Reputation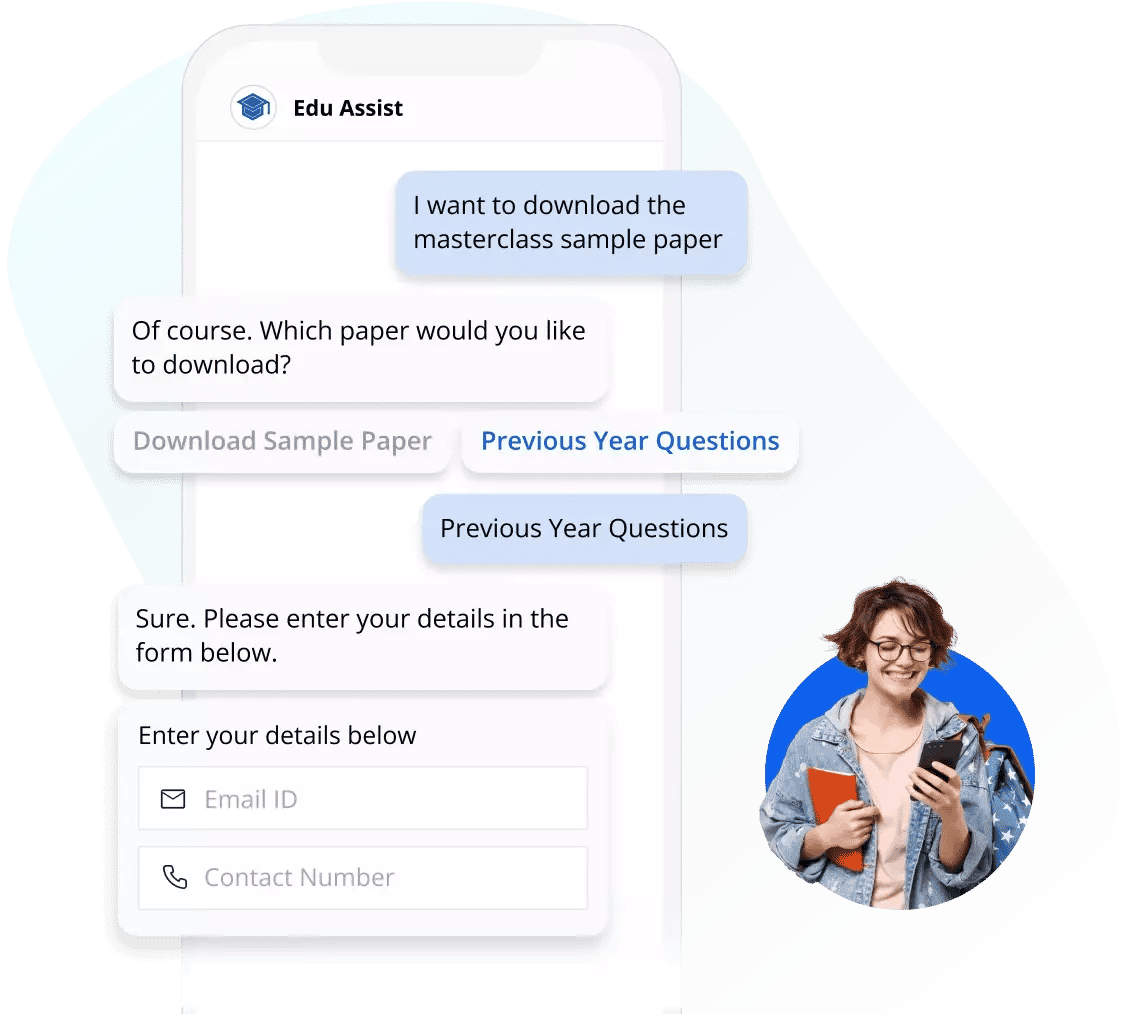 Make a positive impression on prospective students and parents by showcasing unique aspects of the institution, campus facilities and more, to trigger interest in enrollment.

Keep students engaged by sharing curricular and co-curricular updates to encourage participation and aid overall development.

Empower students to keep track of their classes, the required learning material for each class, and ensure a healthy learning environment.
Learn more about Conversational Marketing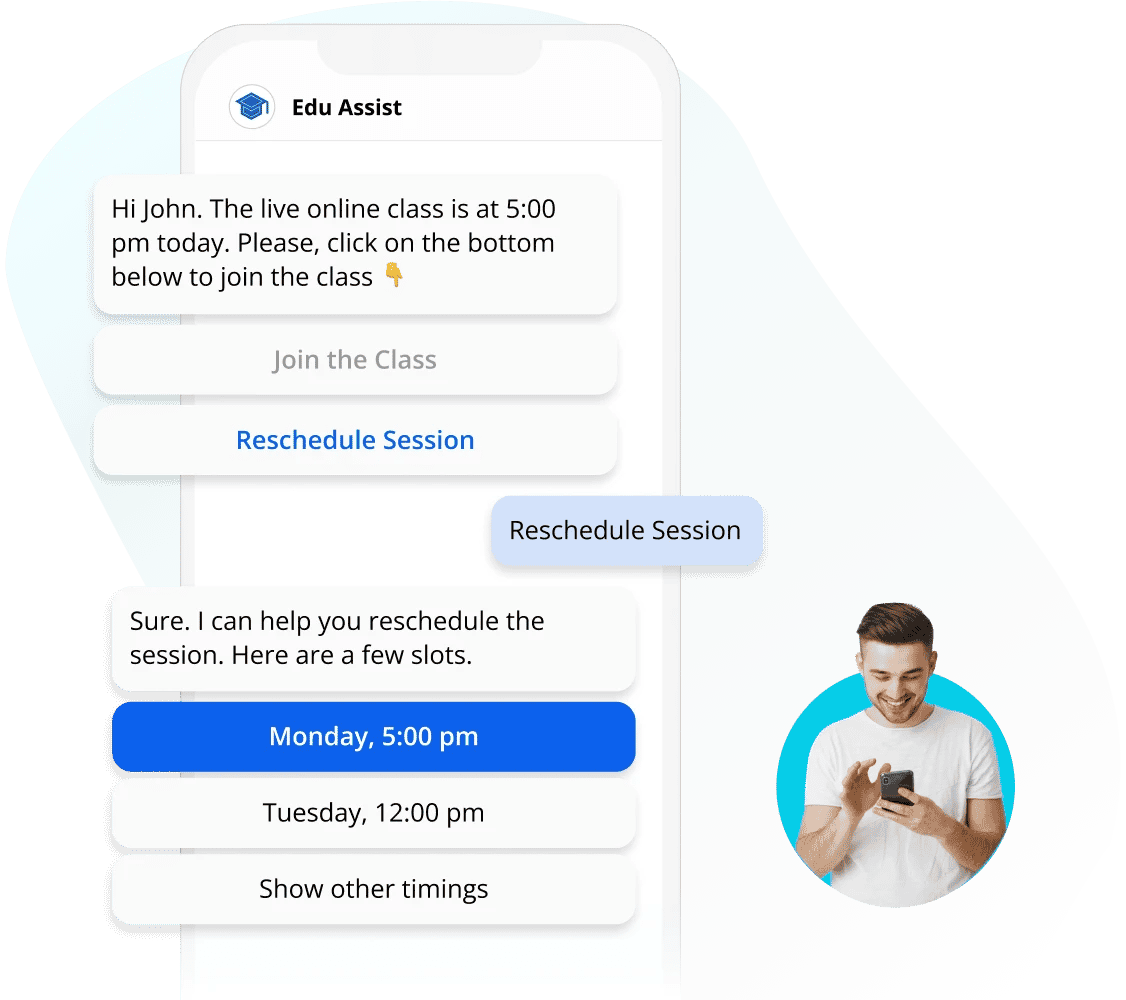 Streamline Student Support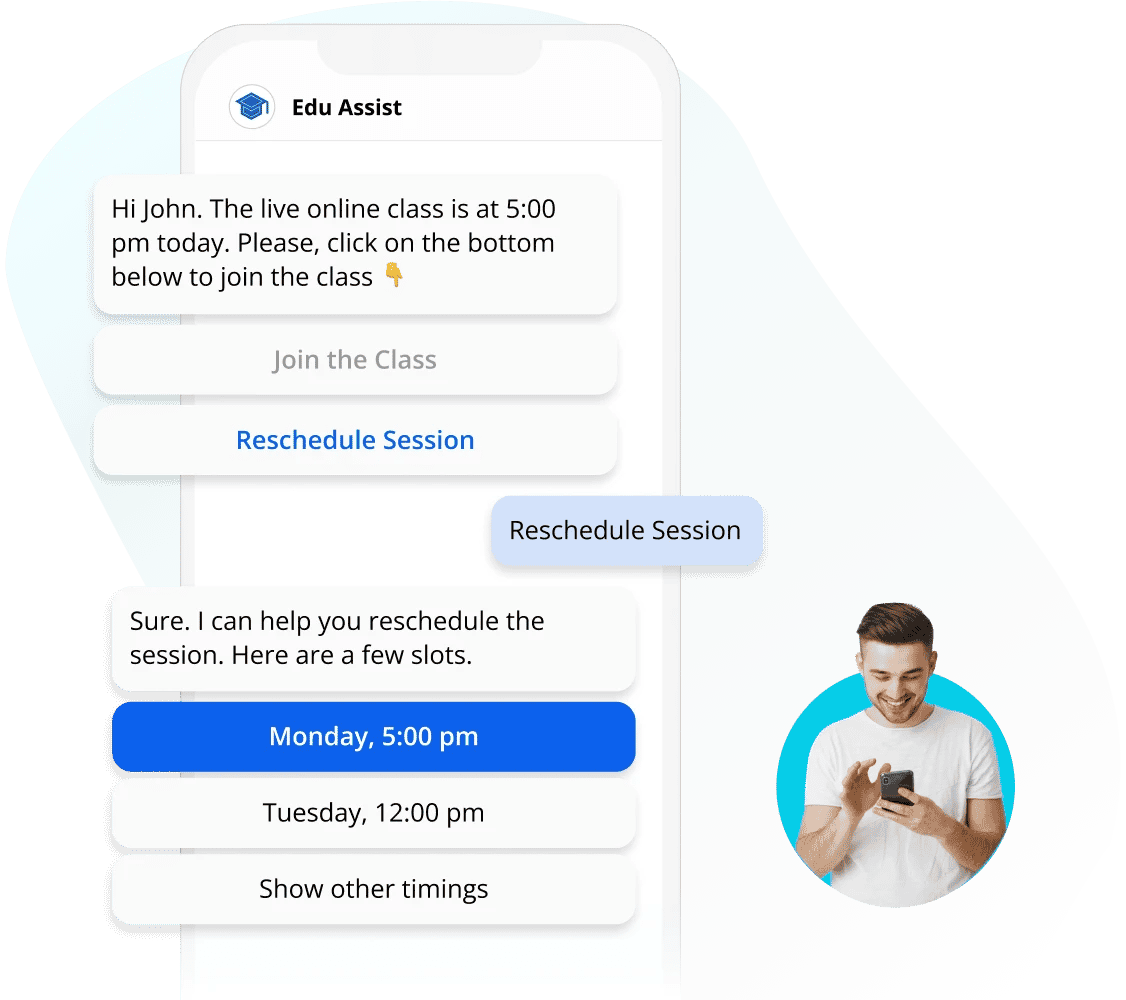 Automate the generation of student scorecards and mark sheets post the evaluation of assessments.

Make learning material available on-demand with the option for students to download as per their convenience.

Alleviate the workload on admin department, including saving time and optimizing costs by automating all common student enquiries.
Learn more about Support
Enhance Digital Ed-Tech Experiences with Haptik
Leverage our suite of intelligent tools to improve student engagement & offer timely support
Why Your Brand Needs Education Chatbots
Drive more leads, sell more courses & improve overall customer satisfaction
Recommended Resources
Relevant reads for Ed-Tech industry