Internship Story: How Haptik Helped Me Become a Better Researcher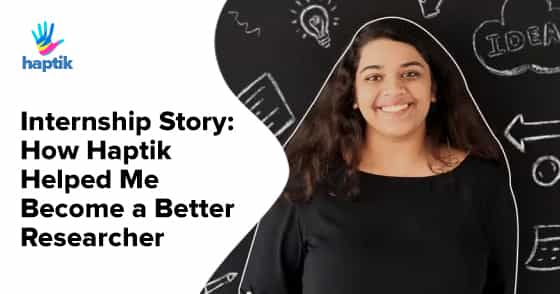 One can argue that finding a third-year UG psychology major in a tech company is about as likely as finding an alligator in your bathroom! Although the 'soft' sciences are increasingly being integrated into tech companies in the form of user experience research to improve HCI (Human Computer Interaction), most opportunities for this kind of role remain limited to Master's or PhD students.
So when I applied to Haptik for a research internship, I was half-expecting an outright rejection on the grounds of lack of experience.
Instead, Haptik offered me something that surpassed my wildest expectations –– the chance to run my own research study!
After going through a series of grueling interviews with Prateek, Nameer and Jagrat, I received an internship offer from Haptik. Needless to say, I immediately accepted it, still in awe of the fabulous opportunity that I had just received. Since this was my first actual corporate internship, I spent the time leading up to my first day extremely nervous and tense. I got busy rehearsing introductions and reading up as much as I could about chatbots so that I didn't come across as a total novice (this is an actual worry for people with non-tech backgrounds).
The Internship Begins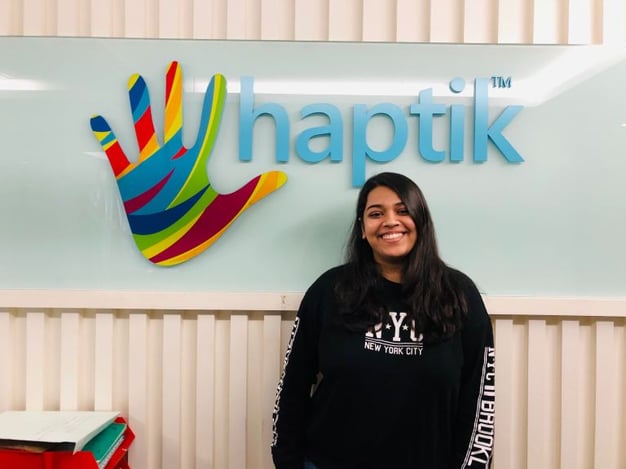 It turns out that my fears were completely unfounded. From the very first day of my internship, Haptik provided me with a warm welcome in the form of Joanita, from the HR team. She put all my worries to rest with her no-nonsense attitude and willingness to put up with my stammering attempts at jokes.
The welcome got progressively warmer as I was introduced to various Haptikans in different fields. They were all very interested in understanding how I could bring psychology into conversational AI. I was eventually introduced to Madhulika, the Principal Product Manager. Over the weeks to come, she helped guide my research, clarify my doubts and geek out with me over Tamagotchis and new conversational AI tech despite her busy schedule.
My Research Study
Before I delve further into my Haptik internship experience, it would be best if I talk a little about the primary focus of my work there – my research study.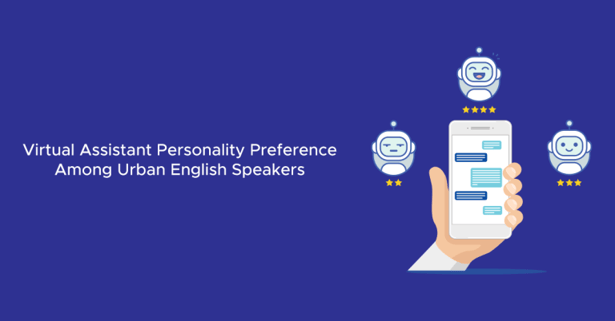 Interested in learning how Bot Personality can affect Customer Experience?
The study was an investigation into how bot personality could affect user experience. Based loosely on the set of problem statements that I was introduced to in my initial interview, this study morphed from focusing on how people flirted with virtual assistants to understanding whether imbuing a virtual assistant with personality could result in a better user experience.
My objective was twofold – firstly, to understand the role that personality could play in an enterprise context, which would help Haptik design better conversational experiences for their enterprise solutions; and secondly, to aid my own research in exploring the Media Equation Theory, which argues that humans treat technology like they treat real people.
The Freedom to Explore
I soon found that rather than following a rigid hierarchical structure, something that many of my college classmates faced in their internships, Haptik's culture promoted an open and equitable workplace.
The atmosphere in Haptik puts you at ease, allowing you to ask questions without feeling like you're being confrontational. I was able to ask people to participate in my research without ever being made to feel that I was overstepping my boundaries as an intern.
In fact, one thing that constantly stands out about Haptik, apart from their fabulous work culture, is their willingness to treat me almost like a full-time employee and not an 'intern' (despite the occasional 'threat' to start treating me like one now and then!) – giving my opinions and views as much consideration as they gave to others and actively inviting me to participate in discussions. I was never told that I was inexperienced, unaware or 'didn't know what I was talking about', despite often actually not knowing what I was talking about.
Pushing My Boundaries
However, one thing that I learned early on was that the presence of a cordial atmosphere does not by any means imply that working at Haptik is easy. Whether it was writing a research paper or learning how to build chatbots myself for the purpose of the experiment, Haptik challenged me to expand and develop my skill set at all times, often expecting me to go above and beyond my initial duties.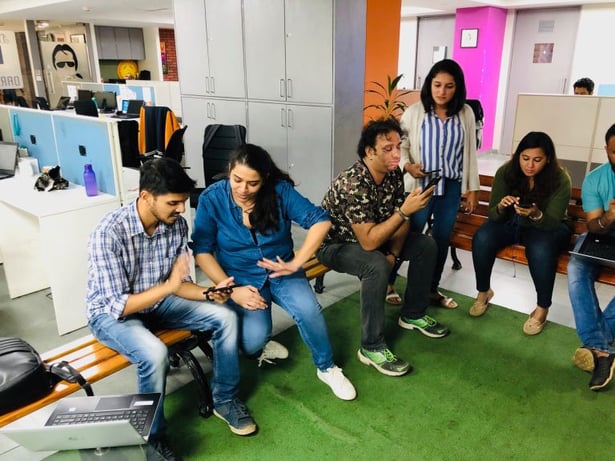 ---
Are you interested in developing a Conversational AI solution for your business?