AI Recommendations - Understand and Optimize Conversations Proactively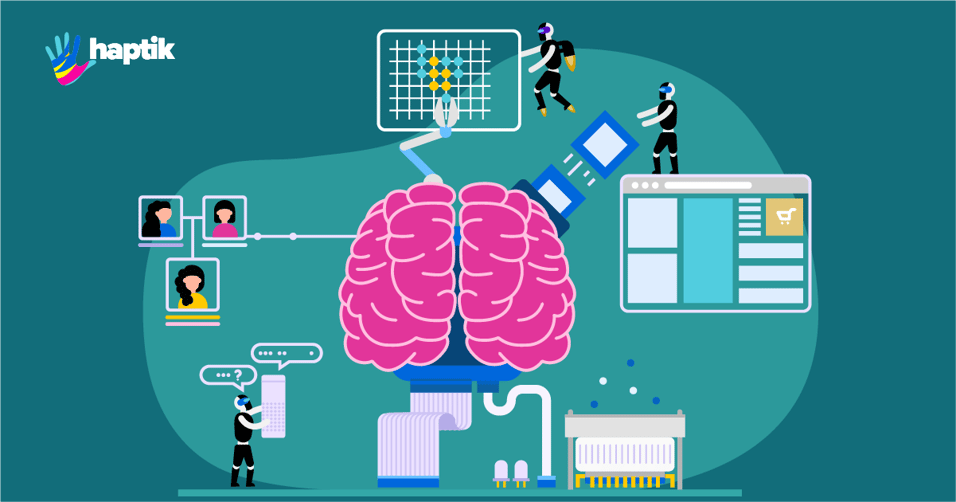 As companies "conversationalize" their brands and open up new interfaces to customers, AI can inform CX decisions not only in how customer journeys are architected–such as curated buying experiences and paths to purchase–but also how to evolve the overall product and service offerings - TechCrunch

Why AI Recommendations?


Gone are the days when Customer Experience and Support was just about resolving customer queries as quickly as possible. The modern-day customer expects brands to understand, listen and take quick actions based on their experiences for maximum satisfaction in every interaction possible. Just like any other customer touchpoint, even your Intelligent Virtual Assistants should be optimized to meet such expectations.


Optimizing experiences with your IVA over time ensures a competitive edge. To get there, brands have to focus on -
1. Understanding how users use and interact with the IVA
2. Empathetically handling the shortcomings of the IVA
3. Using Customer Feedback to add more information
4. Personalizing the experience to increase affinity
5. Understanding the data to improve products and processes


The key to superior customer experience is being proactive. As the emphasis is shifting from "how users react to what is presented to them" to "the actual intent users convey through natural language" it is important for brands to take action based on support queries already received and users' feedback. This is where most Traditional analytics provided by vendors fail to capture customers desires and intents accurately.


Over the last couple of years, we've been asked by clients to help solve this problem and identify an easier way to add these questions to the bot's capability. In response to which, we've launched AI Recommendations to help businesses understand and take action based on user intent data.


AI Recommendations uses deep learning algorithms like sentence pair classification and unsupervised clustering to identify all user queries that the Virtual Assistant isn't able to understand and provide learnings. The recommendations help in enhancing existing intent knowledge with more than 85% accuracy. It can also identify new relevant intents for training opportunities and discard junk and gibberish user utterances. We will be talking about how the technology works in depth in the next blog for our series.


Now let's take a look at the problems it solves


1. Once companies are able to capture user intent data through conversations, historical messages and queries shared by the users can be used to deliver accurate responses in future.


2. Industry-wide decline in feedback and survey collection - Once a conversation between an IVA and a customer is over, the business already has all relevant insights that precede a survey. Even if a query is not completed by a bot, all the conversations are still available in Haptik to be analysed. In cases when a query couldn't be resolved, a user may just abandon a website instead of submitting feedback.


Eg: If there are repetitive queries around users unable to login to their account, then this information can easily be pulled out from user conversations data and the internal teams can accordingly be informed to fix the login experience for their website, etc.


3. Reduced human errors and biases - Manual analysis of this information is time-consuming and may result in biased hypotheses, missed key findings, and incomplete conclusions. One of the most important parts of optimizing a bot is improving its AI so that it can answer more and more questions over time.


4. Improve Product Offerings - AI can also decipher conversations to provide insights for improving products and processes. If a customer expresses anger towards a product, one can attribute that to a product feature or process, etc as feedback.

5. Discover Out of Scope Intents - Users will always have questions that the virtual assistant hasn't been trained to answer. AI can help find such queries and make your IVA more effective with time.


6. Drop in the manual effort: With AI recommendations, one can save at least 10 hours of effort weekly on each bot to optimize without compromising on quality!

AI Recommendations provides you with actionable insights to enhance customer experiences consistently over time. With this feature, we take away the pain of maintaining an IVA manually and replace it with the benefits of using Artificial Intelligence. The results delivered 70-85% increased accuracy with lesser vulnerability towards human errors and memory.

We cannot wait for you to use the feature. Read our next blog to understand How it works!
You can also reach out to me at shubham@haptik.ai in case of any questions or feedback! =)
Want to develop an Intelligent Virtual Assistant solution for your brand?