FlNANCIAL LENDING
The Ultimate Lending Experience on Chat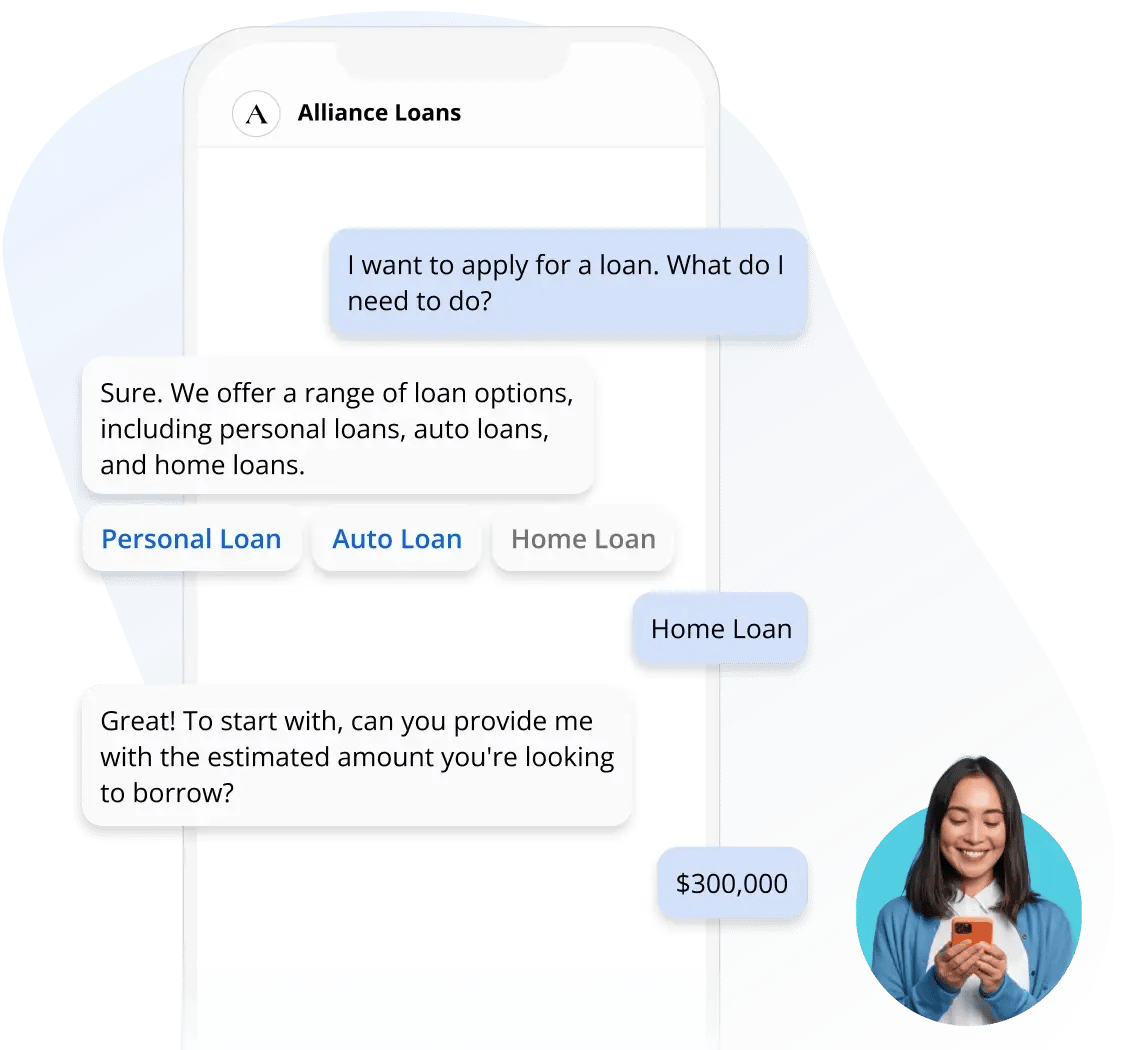 Interact with customers on top messaging apps to create leads, streamline loan processes, and offer exceptional post-disbursement assistance.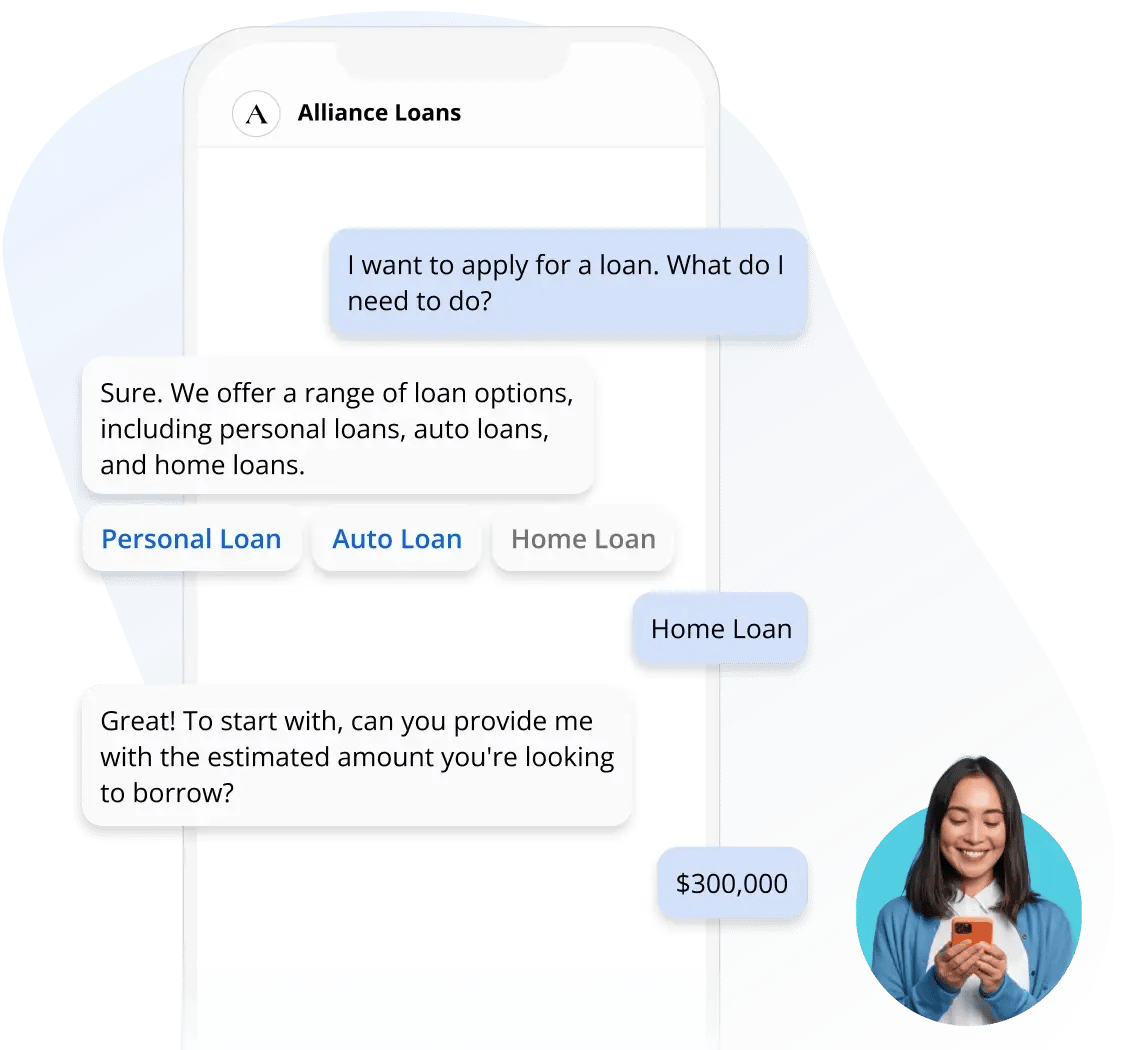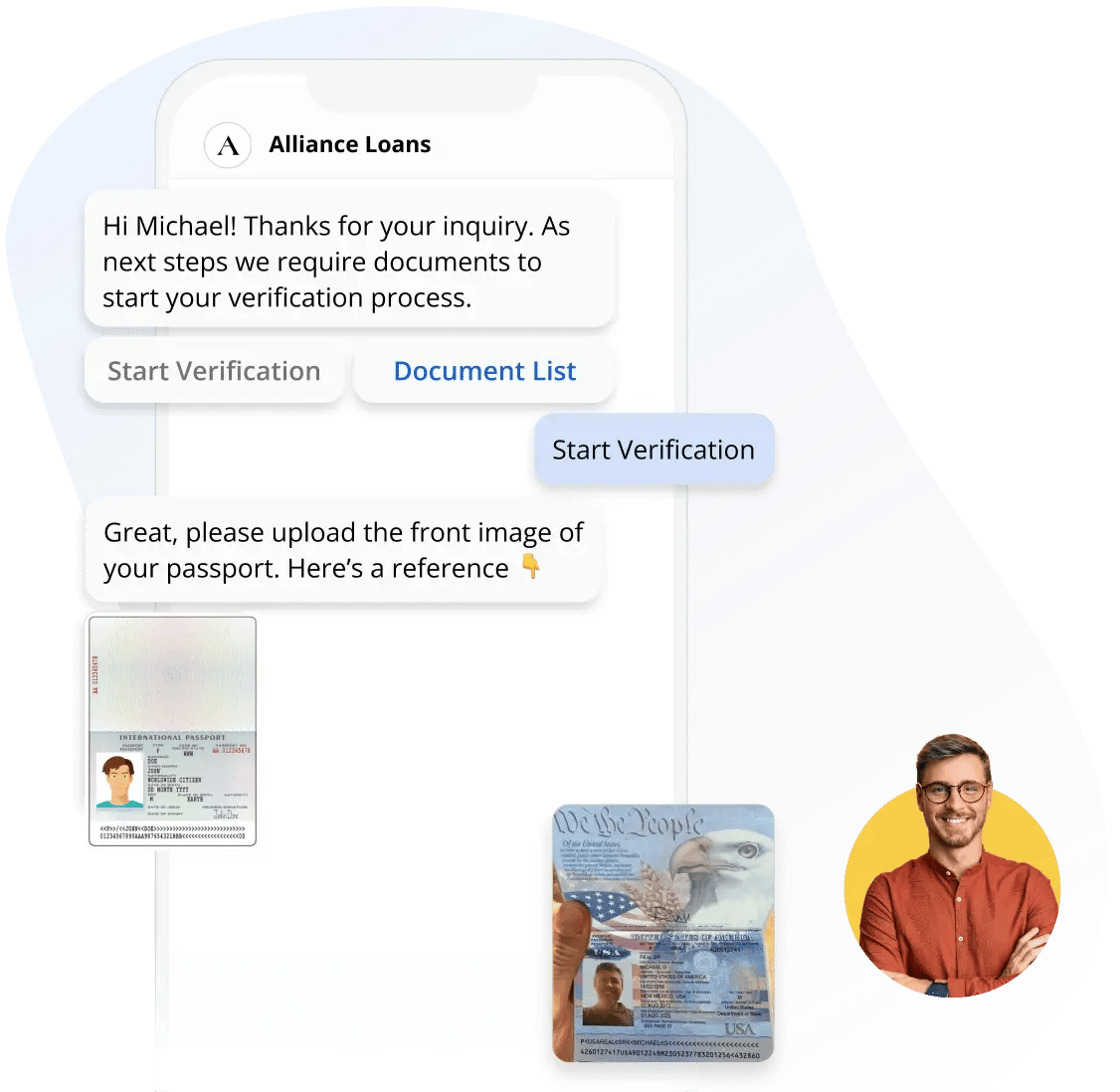 Attract High Quality Leads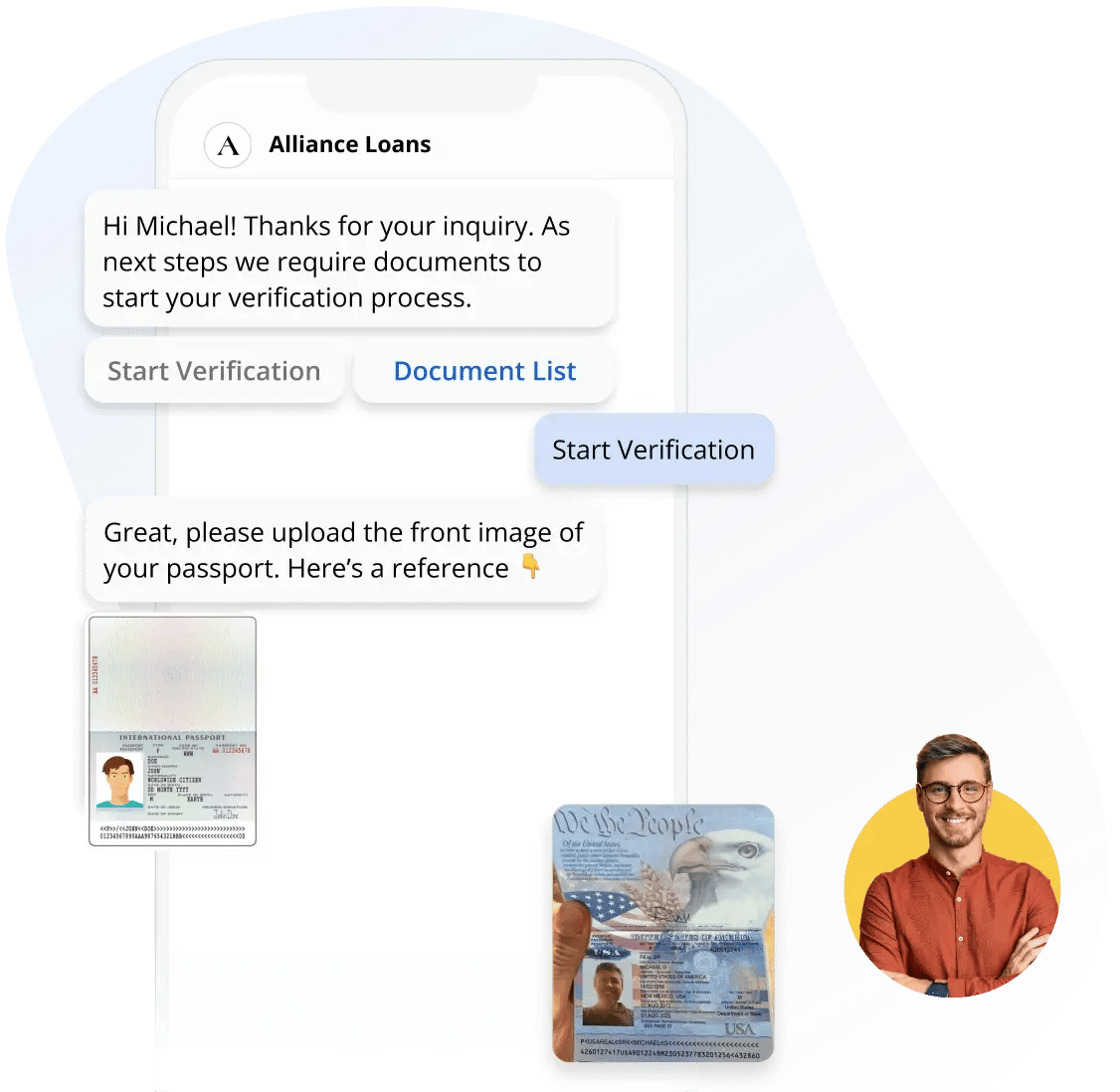 Provide customers immediate access to a credit line without waiting or talking to a representative.

From pre-qualification to document submission, our bots make it easy for customers to complete their applications, reducing friction and increasing conversion.

Turn potential lost opportunities into successful conversions by proactively re-engage with dropped-off leads.
Learn More About Conversational Marketing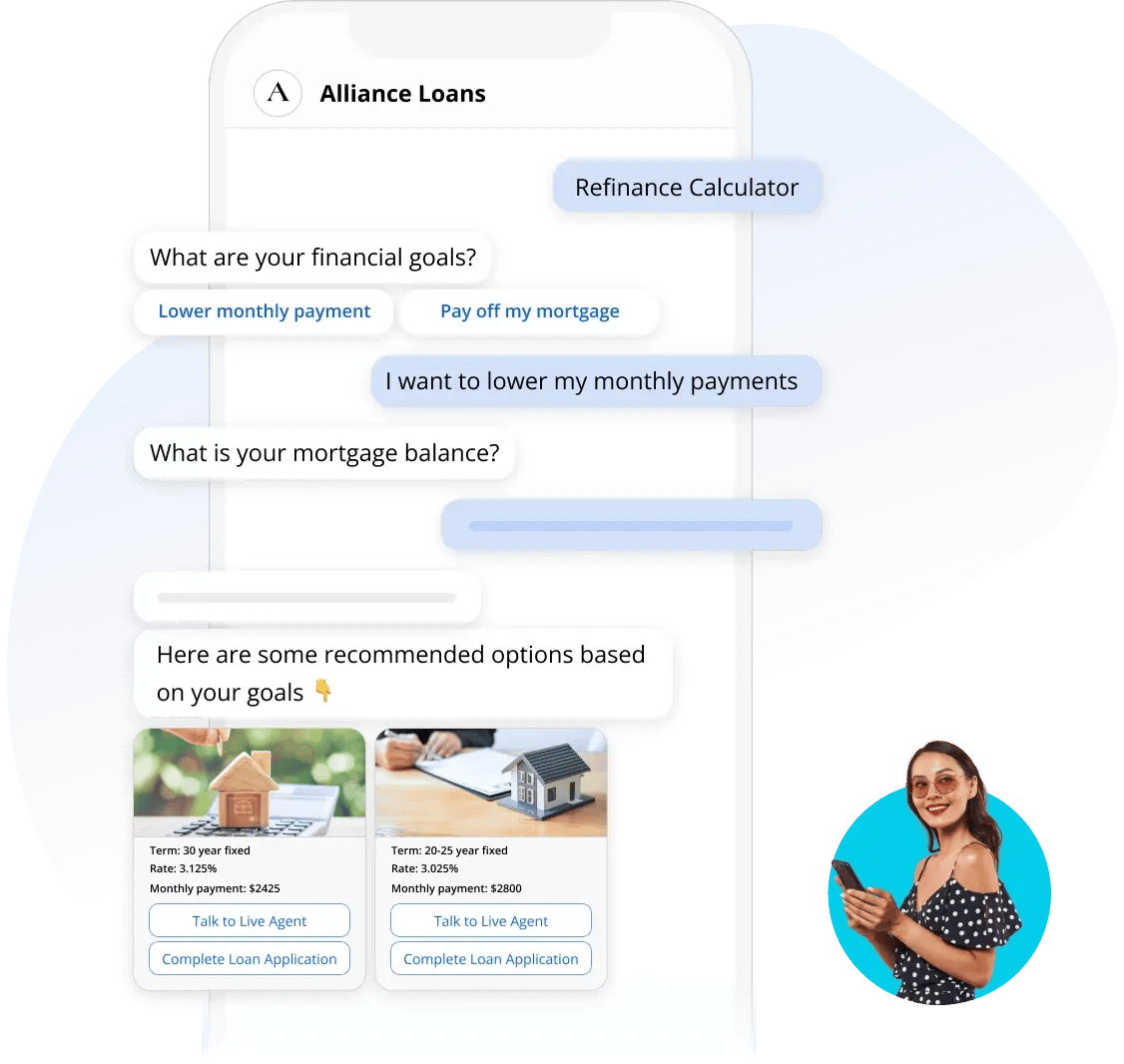 Mortgage and EMI Calculators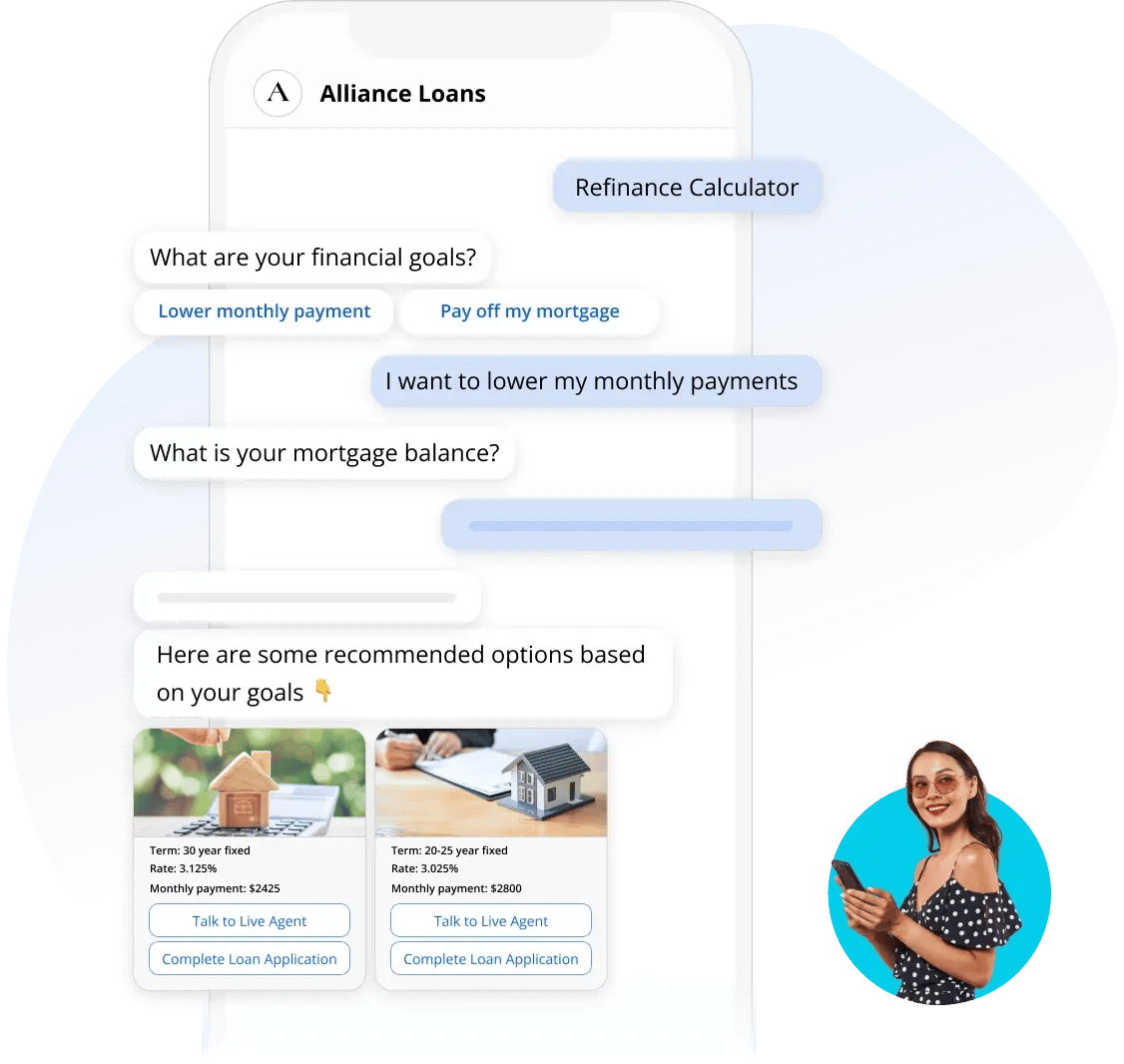 Offer customers access to mortgage and EMI calculators on chat, allowing them to make informed decisions about their loans.

The EMI Calculators can factor in each customer's unique financial situation, offering personalized calculations for accurate, tailor-made loan recommendations.

Speed up the eligibility check process with a user-friendly WhatsApp calculator for entering details and quickly receiving results.
Read More About Mortgage Chatbots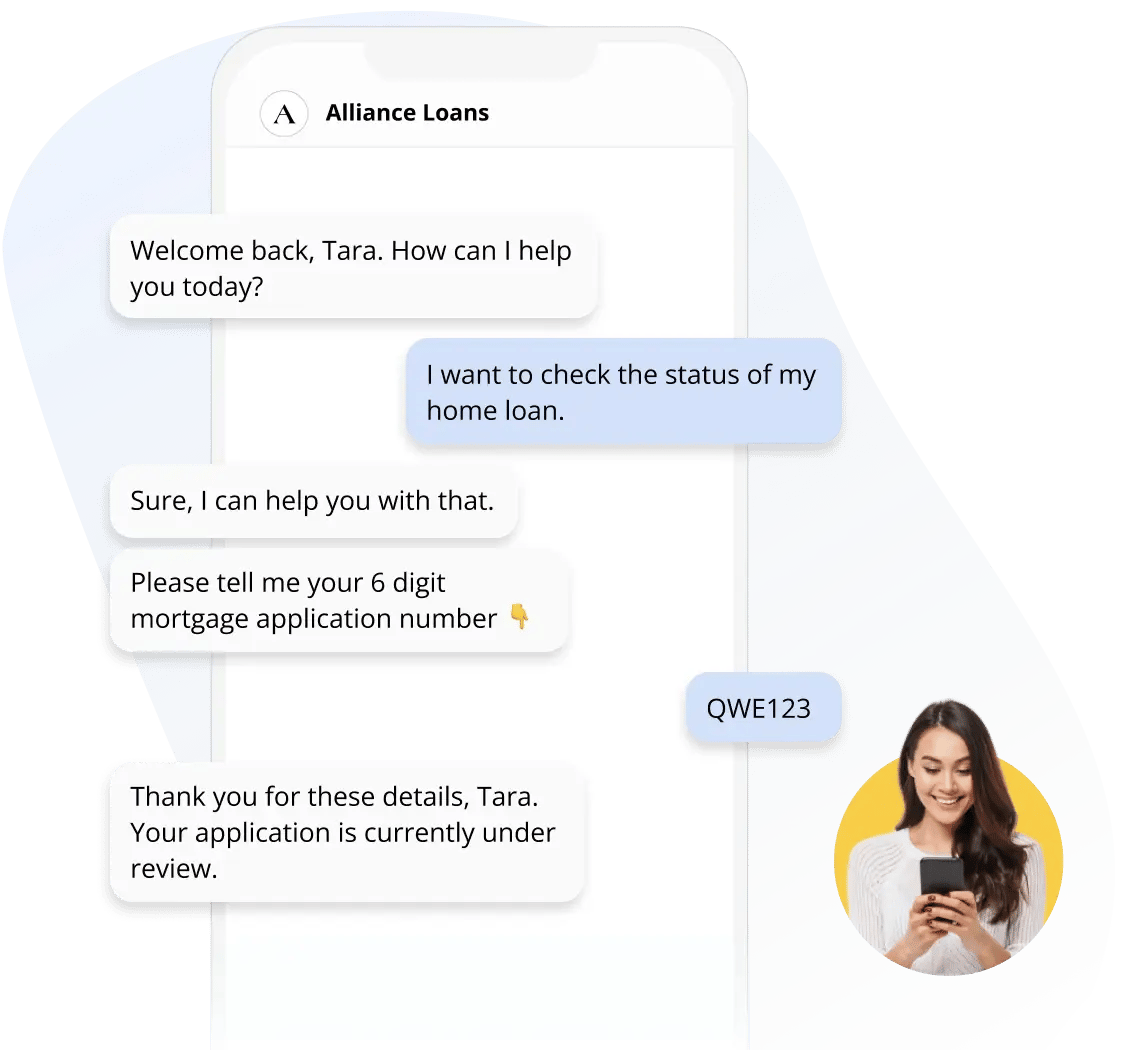 Offer Proactive, On-Demand Support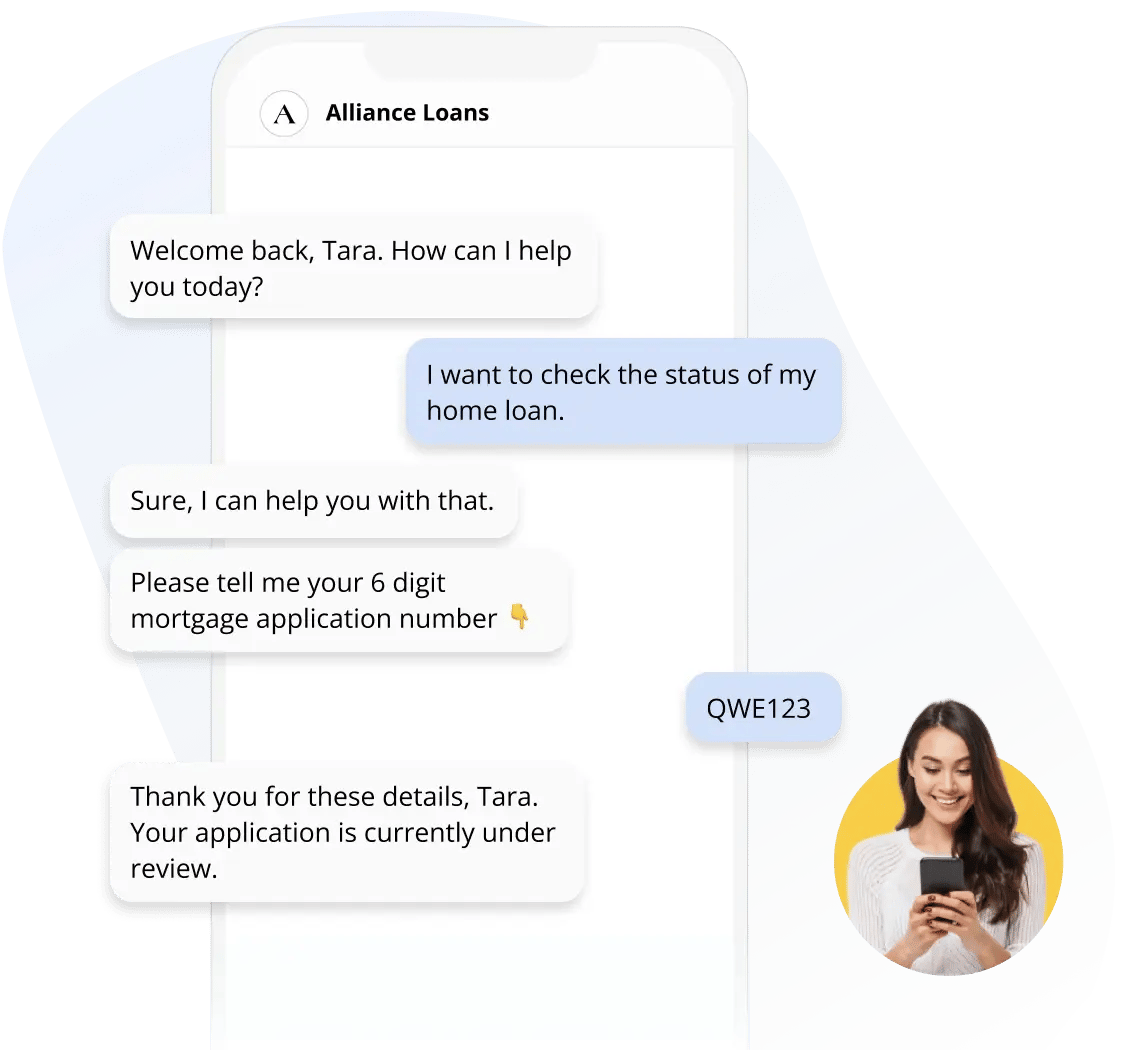 Sending timely updates and reminders to customers about their ongoing loans to keep customers informed about their loan status, payment due dates, and payment schedule.

Effortlessly assist customers in retrieving their active loans and associated account statements connected to their account.

Enable a smooth agent hand-off in real-time, helping customers speak with a human agent to clarify their key concerns.
Learn More About Support
Simplify the Lending Process
Make it seamless to apply for loans, check application status and get great post-loan support
The Impact of Haptik's Lending Chatbots
Offers customers an easy and hassle-free way to apply for loans.
Recommended Resources
Relevant reads for mortgage industry