5 tips to win customer loyalty from checkout to delivery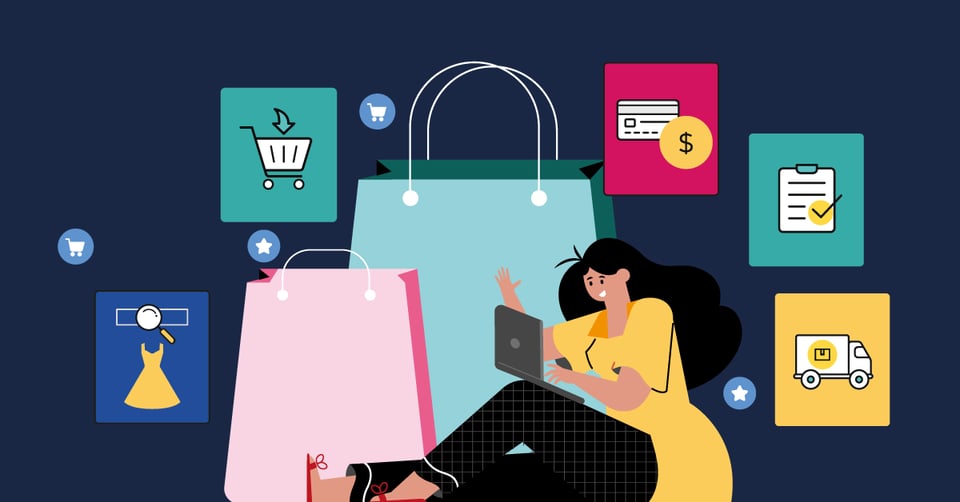 As the online economy goes from strength to strength, so too does the competition. This has also resulted in escalating costs to acquire new customers. In fact, according to a respected loyalty expert, it costs a retailer 5-25 times more to acquire a new customer than to retain one.
This makes growing customer loyalty a cost-effective way to scale an online business because repeat customers tend to spend more than a one-off customer and often recommend brands to friends and family on social media – free advertising!
"If you build a great experience, customers will tell each other. Word of mouth is very powerful" - Jeff Bezos, Founder of Amazon.com

For online retailers to increase loyalty, it's important to identify what online customers value. For example, an IBM study cites the quality of the post-purchase experience (the delivery journey) as having the greatest impact on the customer's decision to make a repeat purchase.
In the following five tips retailers will learn how to retain control of their customer's post-purchase experience - from checkout to parcel delivery - so that they can drive repeat buying and nurture lifetime loyalty.
Tip #1: Multi-courier automation: faster, cheaper and more reliable shipping experiences
As we've learned, the trust and loyalty of online shoppers can be earned by retailers who deliver flawless delivery experiences. This means customers have come to expect higher levels of service and retailers are under pressure to find ways to deliver faster, cheaper, and more reliable delivery experiences.
Implementing multi-courier automation software allows retailers of all sizes to compete for customer-loyalty along the post-purchase journey by providing a central dashboard to manage as many courier partners as they like, so that if one courier is experiencing delays, the retailer can offer customers delivery options. The software also enables retailers to offer the most cost-effective rates, which are negotiated directly with the courier company and displayed at checkout.
Tip #2: First-time deliveries make customers very happy (and loyal)
On the list of things people are good at, "remembering addresses" is unlikely to feature. An incorrect address is an honest mistake; however, it can be a costly one. A parcel sent to an incorrect address incurs redirection fees, manifest fees and most costly of all, your store may get a bad review or mention on social media (60% of millennials share poor post-purchase experiences on social media). To win the loyalty of a customer, it's important for retailers to deliver the first time, especially when it comes to international deliveries. Luckily, there's an easy solution.
Retailers can verify addresses by auto-validating addresses - the address validation feature flags incorrect addresses and highlights suggestions. This simple step saves retailers time, money and reputational damage and wins trust and repeat business from customers around the world.
Tip #3: Provide delivery options to cater for every customer
As shopping online becomes second-nature for more people, retailers that want to win the lifetime loyalty of customers will need to take a customer-first approach at each step along the customer's buying and delivery experience. This includes offering customers a range of delivery options at checkout.
Using multi-courier software enables retailers to hold multiple courier accounts, so that customers can choose the delivery service that best suits their needs, from standard, same day, evening express, overnight, weekend, and Click & Collect. For example, a retailer can offer a blend of traditional mail and courier services such as standard shipping with a traditional mail service and a faster two or three-day option with a courier partner. Each offering has a different price point, ensuring adequate coverage for all customers' delivery needs.
PRO TIP
Pick up instore is also on the rise, along with additional customer spend. A comScore study for UPS® found that when retailers provide pick up in the store, 40% of shoppers purchase additional items.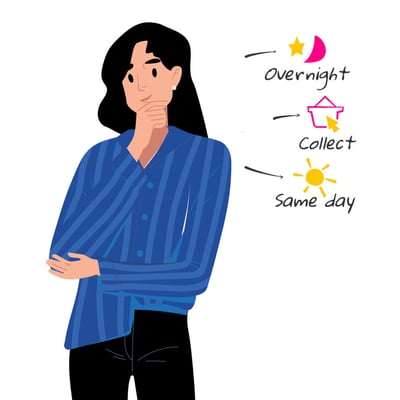 Tip #4: Keep your customers in the loop using tracking notifications
The key to winning the trust and loyalty of online customers relies on retailers engaging customers through proactive and regular communication. This is especially true along the delivery journey with 76% of customers wanting to be updated along the post-purchase journey.
Using multi-courier software, retailers can automate delivery update notifications to be sent to customers via SMS and email. This also has the added benefit of reducing "Where is my order"? queries, which can take up a lot of your support team's time. With Starshipit's automated shipping notifications, you can choose to send automated emails or texts at five stages of the delivery process: on label print, at pick-up, when in transit, when out for delivery, and when delivered.
Tip #5: Deliver on-demand support to enhance brand experience to nurture connections
With so many online shopping opportunities available to customers, it's become even more important to provide customer support to increase engagement and loyalty. A relatively simple way to achieve this consistency is to use AI-powered chatbots to answer customer's queries, diminishing wait times and allowing you to provide 24/7 support. By detecting user intent accurately, AI can help to drive contextual conversations and ensure customer satisfaction. This allows you to provide a seamless brand experience, saving you in resources and time.
Using eCommerce tools like Haptik also allows retailers to up-sell and cross-sell by leveraging customer browsing data to personalise communication and sales offers that drives repeat visits and encourage customers to become more brand loyal.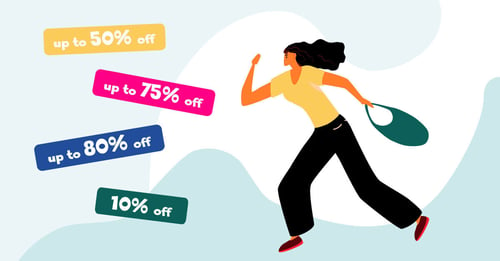 To wrap up the five tips to winning customer loyalty along the post-purchase delivery journey, a clear focus for retailers is to present an adaptable brand that is instantly recognizable across multiple platforms and digital touchpoints. This holistic brand approach provides customers with a world-class end-to-end online shopping experience that delivers an outstanding support experience that encourages positive store reviews, and repeat purchases and nurtures customer loyalty (business growth).
For retailers to assess the effectiveness of driving loyalty along with the post-purchase customer experience, it's useful to measure the online store's customer retention rate over a specified timeframe. Below is an example of how to calculate the customer retention rate.
Deliver personalized delivery experiences to win customers for life
Shipping automation software, Starshipit, enables retailers to ship more orders to more customers. Starshipit gives you one dashboard to manage all your orders and easily integrates with your eCommerce and inventory software. Retailers can print shipping labels, manage returns, and use automation to complete time-consuming tasks, saving up to 80% in handling time.

Starshipit. Fulfilment automation software for click and deliver retail.