4 eCommerce Customer Experience Trends for 2021 (and How AI Can Help)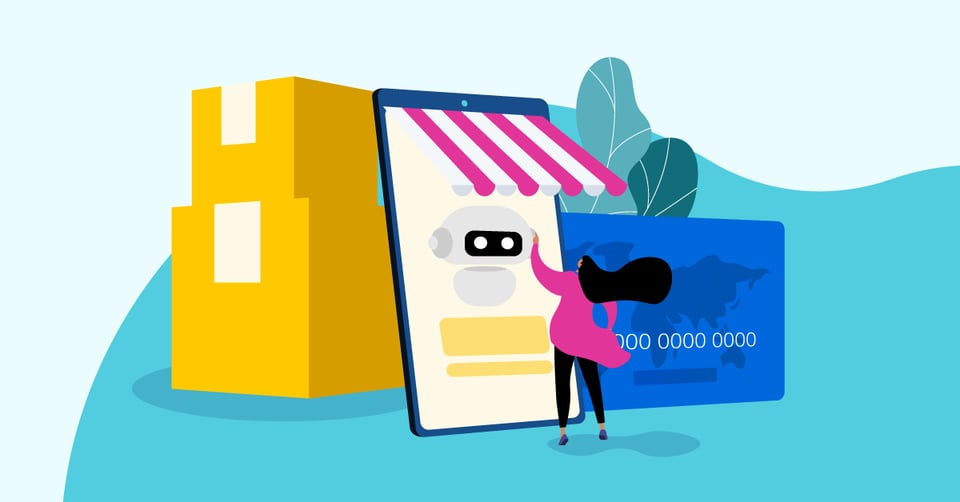 Midway through 2020, this slide became quite popular online: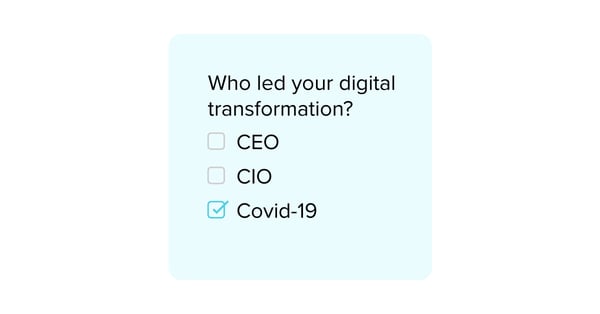 Jokes apart, there is indeed a lot of truth in the assertion that COVID-19 has been an unparalleled disruptor across sectors, forcing innumerable businesses to rewrite their digital transformation roadmaps on the fly. Retail is arguably one of the sectors that has been most impacted by the pandemic in this regard. According to Salesforce's Tony Pizza, eCommerce brands will need to implement changes in 2021 that would originally have been on their roadmaps for 2025!
Retail brands have leveraged eCommerce chatbots for various use cases and the COVID-19 pandemic has just accelerated the adoption of eCommerce chatbots.
An AI-driven eCommerce chatbot can gear up eCommerce brands to meet this vastly increased demand in 2021 and beyond. Let us take a deep-dive into some of the trends that eCommerce customer experience leaders need to pay special attention to, and how a sophisticated eCommerce chatbot can help with each of them.
#1 Omnichannel Retail is More Important Than Ever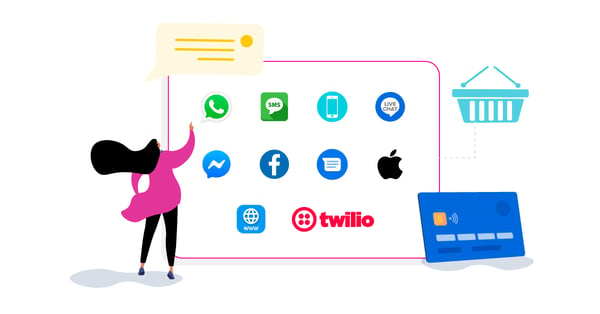 Retail brands have used a wide range of social channels and touchpoints for advertising over the past decade. But now, more than ever, they will need to take this omnichannel presence to the next level, by leveraging the commerce capabilities of these platforms. An eCommerce chatbot allows brands to reach out to customers on the channels of their choice, not only to engage them, but to facilitate end-to-end transactions, as well as offer post-sales support.
According to Salesforce's State of the Connected Customer report, customers turn to nine channels on average while researching and evaluating product options and making purchases - with 76% of customers preferring different channels depending on the context. This makes it all the more crucial for online retailers to fully invest in offering a truly omnichannel experience to their prospective and existing customers.
An eCommerce chatbot enables retailers to offer their customers this omnichannel experience in a swift and seamless manner. An AI Assistant can be deployed across a range of digital touchpoints, including website, apps, social media channels, messaging services, IVR etc. allowing customers to engage with eCommerce brands on the channel of their choice. AI automation also allows customers to transact with or seek support from a retailer round-the-clock, removing the constraint not only of location or channel but time as well!
Learn more about how omnichannel AI Assistants can help your business.
#2 eCommerce Chatbots are powering Voice Commerce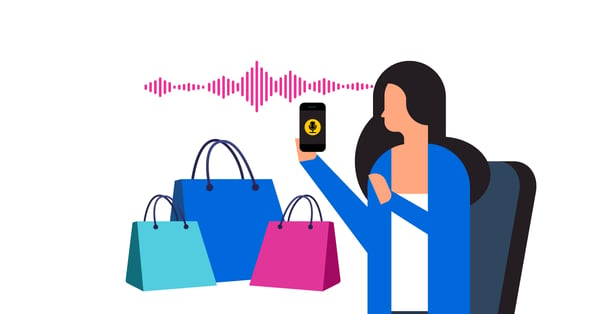 In 2018, just 3% of smart speaker owners used their devices to order or search for products online. In 2021, this figure is expected to go up to 18%!
Voice-based commerce has been gaining significant traction over the past several years, and recent trends indicate that we are increasingly moving towards a voice-first world. A key driver for this is how ubiquitous voice-based interfaces are becoming in our daily lives. Juniper predicts that 55% of American households will own a smart speaker and that by 2023, a total of 8 billion voice assistants will be in use.
COVID-19, having forced people indoors for prolonged periods of time, has contributed to an increase in the use of voice assistants. 52% of users claim that they've used their devices every day since the pandemic hit. And this high usage is likely to persist even after the pandemic abates.
AI-powered eCommerce voice assistants offer customers a frictionless and interactive shopping experience wherever they are. Shoppers can simply talk to their voice assistants as they would speak to an in-store sales clerk - explain what they're looking for in simple terms, enquire about prices and product features, ask follow-up questions, and even get personalized product recommendations based on their shopping history and past behavior!
More so than interacting with a purely textual chatbot, talking to a voice assistant can be a more engaging and personalized experience for customers. eCommerce Voice assistants offer customers a more convenient hands-free experience, provide speedy responses, and significantly reduce checkout time.
Watch voice commerce in action in the video below:
#3 Personalization is Becoming Key to Customer Engagement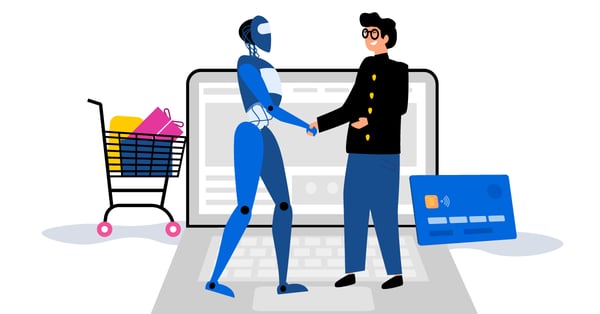 If there's one thing customers definitely do not care for, it's having their time wasted! A great way for brands to avoid that is by helping customers cut through the clutter and offering them precisely what they want or need. That's where personalization comes in.
In the course of their interactions with customers, eCommerce brands, directly and indirectly, gather a lot of data on their customers, including personal information (name, date of birth, location, marital status, etc.) as well as their previous shopping behavior. They can leverage this data to create personalized shopping experiences for customers. These may include customized promotional offers and discounts, tailored product/service recommendations etc. Personalization can also serve as a great aid to an online retailer's retargeting efforts.
Conversational AI is a powerful tool to offer personalized experiences to customers. By its very nature, it is an interactive medium, and replicates the experience of interacting with a customer care representative or sales clerk. Moreover, with an AI-powered recommendation engine, a chatbot becomes the perfect virtual sales assistant - with the ability to make personalized recommendations to customers based on the conversation, or past behavior.
According to BCG, personalization, when done right, can help eCommerce brands boost their revenues by as much as 25%! In a year where customer experience leaders will need every tool in their arsenal to fuel post-pandemic growth, personalization is a key element that no retailer can afford to ignore.
#4 The Demand for Contactless Shopping is Growing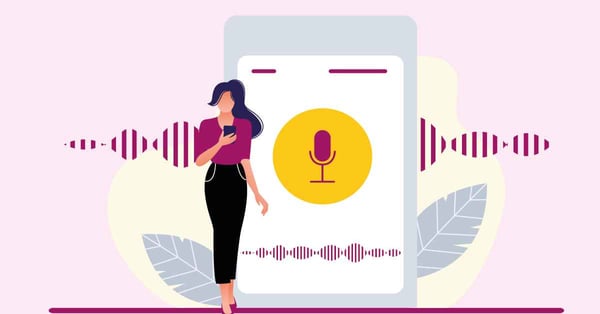 One of the key buzzwords of 2020 (beyond COVID-19 of course!) has been contactless. The word, and all it entails, forced brands across verticals to rethink their customer engagement strategies overnight, and the retail sector is no exception.
A Deloitte report reveals that only 12% of customers are expected to shop in an enclosed mall after the pandemic, as compared to 24% earlier. Health and safety concerns on the part of customers have fuelled a demand for contactless shopping options, which is not going anywhere in 2021.
An AI Assistant is the perfect contactless shopping tool. It offers customers a seamless, interactive shopping experience from the comfort and safety of their PC, smartphone or voice assistant. Difficulties navigating eCommerce portals, or being unable to get personalized attention or assistance online have been among the reasons why some customers have traditionally preferred to visit a brick-and-mortar store. Conversational AI effectively addresses these challenges and eases customers through their online shopping journey at a time when they would prefer to avoid physical outlets.
E-BOOK: 8 Proven Ways to Implement Conversational Commerce for your eCommerce Brand
To Sum Up
If 2020 was a year of crisis and adaptation for the retail sector, 2021 is poised to be a year of opportunity. The 'new normal' has shifted consumer preferences towards eCommerce, which makes it crucial for retailers to invest in making their online touchpoints as efficient and customer-friendly as possible.
As we've discussed there are four key customer experience trends that eCommerce leaders need to keep in mind this year:
1. Retailers, more than ever, need to maintain an omnichannel presence, not just for advertising, but to drive end-to-end commerce across these touchpoints.
2. The seamless and interactive experience offered by voice, coupled with a growth in voice assistant usage, have been key drivers for voice-based commerce.
3. Personalization, when done right not only boosts customer engagement, but helps the customer save time and effort.
4. COVID-19 has fueled a demand for contactless shopping that will continue through this year.
Still not convinced? Here are 54+ Valuable eCommerce Statistics to help change your mind.
Conversational AI is the crucial piece of the puzzle that can help eCommerce brands deliver on all these fronts, and stay ahead of the curve in 2021!