What are the Features of WhatsApp Business?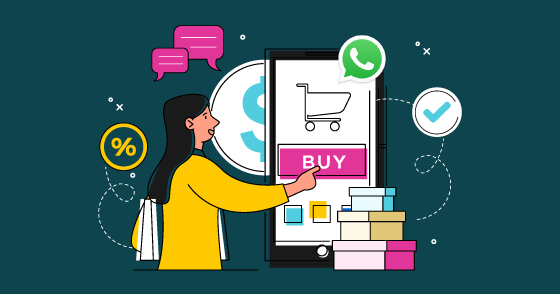 WhatsApp has transformed the way brands communicate with customers. The Customer Care and Commerce solutions offered by WhatsApp provide tremendous scope for brands to create engaging and meaningful conversations with their customers. In this blog, we understand the features of WhatsApp Business and how a WhatsApp chatbot can transform your CX.

1. Business Profile
To start with, you need to make a business profile for your clients which incorporates your location, business depiction, email address, and site. This encourages brands to acquire a client's devotion and gives the organization a recognizable "face" and personality. To have a "Checked" identification close to your organization name, WhatsApp needs to affirm that this is a confirmed business account.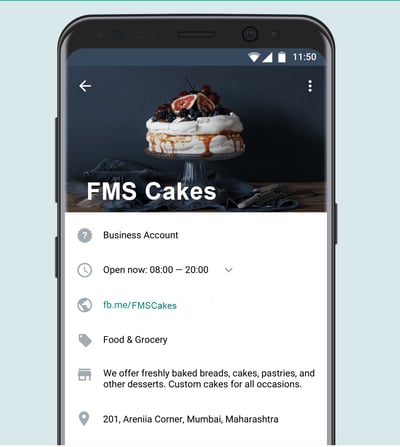 2. Quick Replies
Quick Replies are continuous messages to respond to regular inquiries. It allows you to save and reuse messages you oftentimes send so you can undoubtedly address basic inquiries in a matter of moments.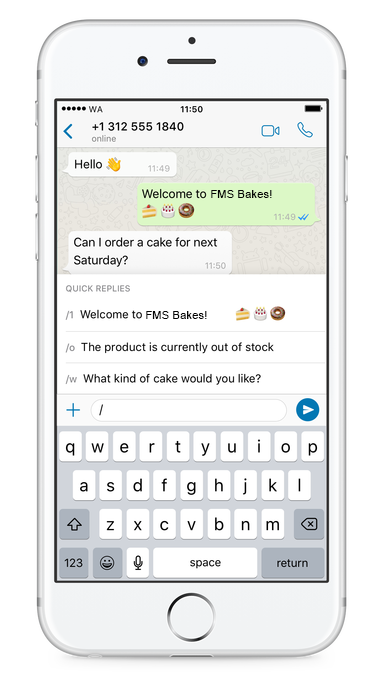 3. Automatic Greeting Message
WhatsApp for business empowers you to make a welcome message that clients will get when they start a discourse with your organization or following 14 days of inertia. By sending a text, you welcome and acquaint an organization with another expected client without any postponements and holding up time.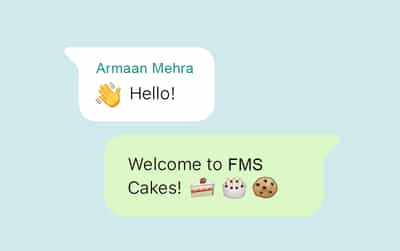 4. Setting Away Message
Away messages resemble greeting messages. With a WhatsApp chatbot, you can send a custom message to individuals who are attempting to associate with the organization after your working hours. You can compose a custom message or send your working hours. You can set up for them to actuate at the picked time. You can likewise alter your away message from here and plan when you need to send this message. You can look over Always send, Custom timetable, or after your work hours.
5. Label Contacts
Organizations can sort out their contacts and arrange them with marks for simple access. Thusly, you can undoubtedly look through your contacts and keep them gathered and coordinated.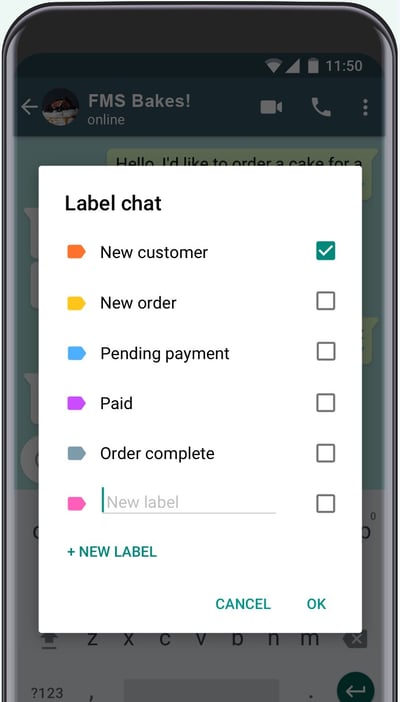 6.Access Message Statistics
WhatsApp for Business allows you to get to crucial measurements like the number of your messages that were sent, conveyed, and read.
7. Catalogs
Catalogs permit your organization to exhibit your merchandise so individuals could undoubtedly peruse and look at items they are keen on and might want to purchase. With indexes, you don't have to send each thing, cost, and depiction individually as you used to do previously. Presently it is all advantageously assembled on your WhatsApp page, and you don't need to divert your clients to the site or somewhere else.
For everything in your Catalog, you can add data, including value, portrayal, and item code. This is such a ton simpler for your clients than getting some information about everything independently or go from WhatsApp to the site.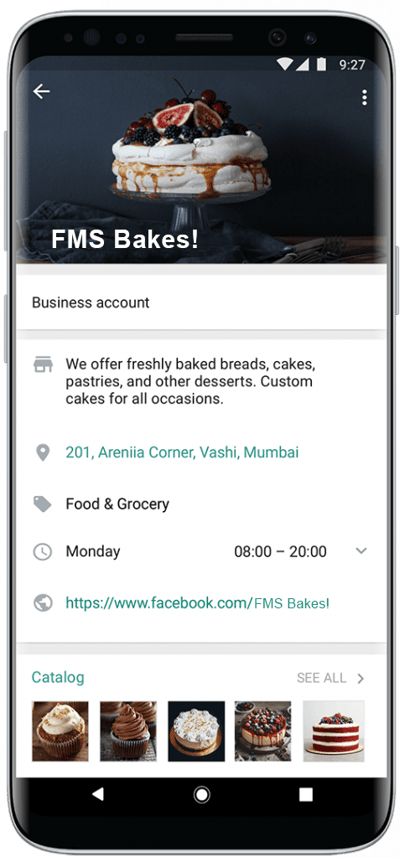 QR Codes

While talking to your WhatsApp Chatbot, users have to add the number to their phonebook and afterward start a talk. WhatsApp has carried out QR codes for organizations to make the cycle hassle-free. Clients will actually want to check a QR code that a business has on its customer-facing facade, receipt, or item bundling, and begin chatting with a delegate.

Facebook Shops Integration
Facebook Shops is an apparatus that permits you to make redid shopping encounters for your organizations and coordinate them flawlessly across the Facebook group of applications. Through your shop, you can exhibit the items and administrations you're selling and associate with likely clients. It's a significant instrument for any developing business.
Also Read: 10 Reasons Why Your Brand Should Be on WhatsApp
11. WhatsApp Pay
WhatsApp Pay is only available to a maximum user base of 20 million users for now. WhatsApp Pay has an easy 3 step process setup for merchants with the highest security measures being undertaken to ensure the safety of customer's card details. After a long wait, the National Payments Corporation of India has allowed WhatsApp to roll out payments to 20M users! This is projected to significantly help retailers transact with consumers with utmost ease and convenience! The user base in India of over 400 million and the conversational nature of WhatsApp will help WhatsApp Pay emerge as a strong competitor in the digital payments market.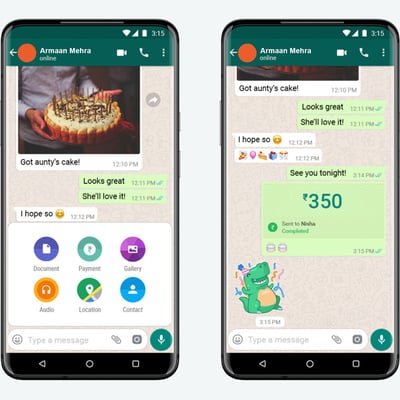 ---
Want to develop an Intelligent Virtual Assistant solution for your brand?
---