2022 Wrap: Haptik's Year In Review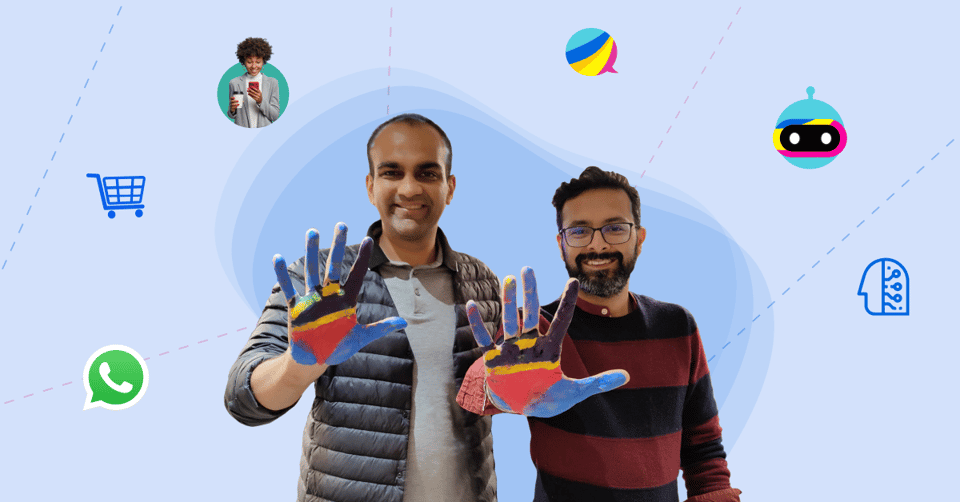 On many accounts, 2022 was a complex year for the world we live in. Many highs, but some really low lows. Here at Haptik, we had our fair share of ups & downs. But looking back now, I cannot be more grateful for where we are ending. I am immensely grateful to my team and am proud of what we have achieved this year:
Launch of the first-ever end-to-end WhatsApp Shopping bot with JioMart
We were thrilled to introduce the industry's pioneering Conversational Commerce app, which enables customers to buy groceries from JioMart directly through WhatsApp. JioMart's monthly orders have skyrocketed to over 2 lakhs and its repeat purchase rate stands at an impressive 68%. Meta CEO Mark Zuckerberg himself announced the revolutionary end-to-end shopping experience on his official Facebook page. With this game-changing move, WhatsApp and Haptik have set a new precedent for online commerce.


Notable Additions to our Roster of Customers
This year has been remarkable, as we have had the privilege of onboarding close to 150+ new enterprise customers including institutions such as Adani Electricity, Unilever, The Container Store, Prudential Insurance, Equinox Hotels, ITC, and Sony. I am incredibly proud to witness our company's expansion across the US, the Middle East, Singapore and Indonesia.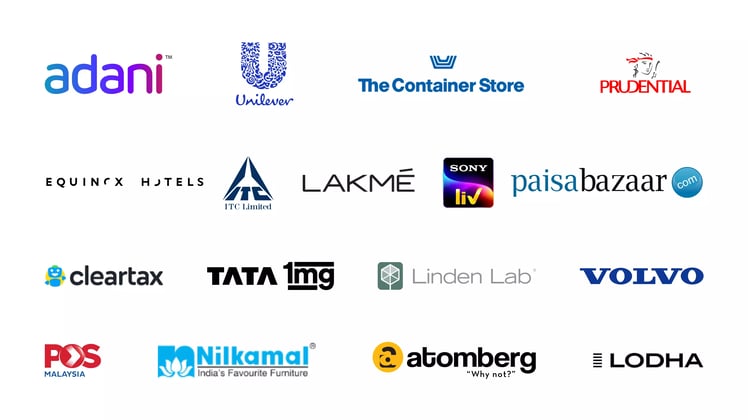 New Partnerships and Integrations
Here at Haptik, we are committed to unifying customer experiences through efficient technology integrations. This year alone, we have launched over 30 new integrations with notable tools that brands use for marketing automation, CRMs, and payment gateways - Shopify, Magento, PayPal, CleverTap, Zoho, Stripe, and Gorgias, among others. With our integration ecosystem, we have connected all popular channels to enhance customer conversations. Our out-of-the-box integrations make it easy for brands to access their CX tools and deliver an outstanding experience with existing technologies. Our success with Microsoft deserves special mention. Leveraging the incredible power of Azure Machine translation models, Haptik is able to support over 130 different languages!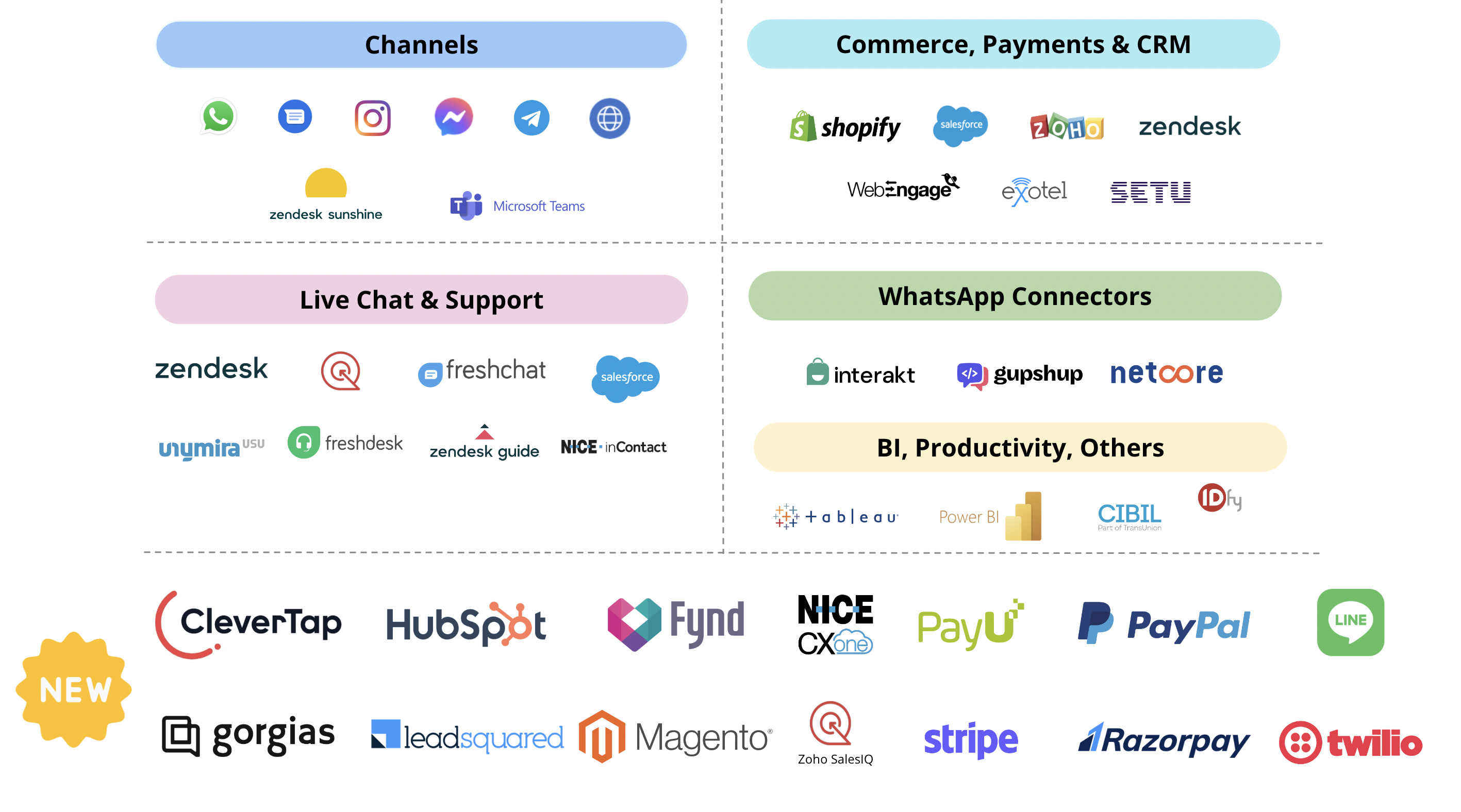 Move to true Conversational Commerce
Proactive Messaging
Proactive Messaging helps brands send personalized notifications to their leads to nudge them further along in their journey. By leveraging real-time notifications, brands can effectively gain customer recall, propel purchasing choices and disseminate essential information to customers quickly when they need it the most.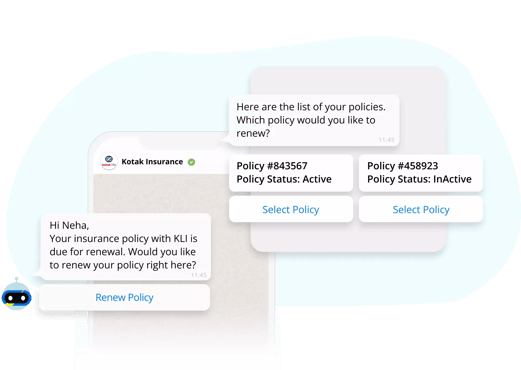 Click-to-Haptik - A Conversational Ads Product
Interactive ads with call-to-action button prompts lead to direct conversations with the user directly on popular messaging channels like WhatsApp and SMS. By enabling two-way communication, customers can respond and interact with such campaigns and engage in direct conversations with your brand.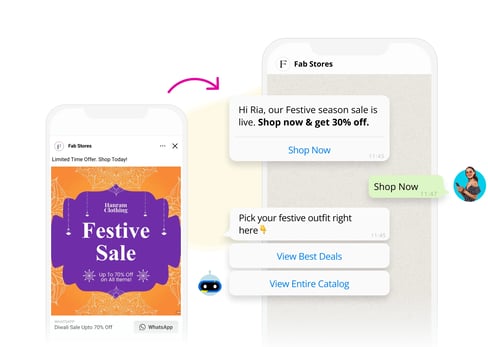 Interakt Became the #1 WhatsApp App on Shopify
Interakt is the most powerful WhatsApp business solution for small- and mid-size businesses (SMBs), designed to help them accelerate and scale growth. Interakt is the preferred WhatsApp Business solution provider for more than 5000 businesses that drive higher sales and customer engagement.
Became the #1 app on Shopify

Onboarded 5000+ merchants

Integrations with Shopify, Magento, WooCommerce, Facebook Ads, WebEngage, Zoho, Instamojo, RazorPay and more

Most importantly, we got immense love from customers: Bombay Sweet Shop, CELLBELL, Okhai, and many more.

Hype - It's Well Worth it!
At Haptik, we build powerful and feature-rich products that shape and revolutionise the world of technology. This year, we showcased our latest product updates and announced the launch of new products at our quarterly product event 'Hype'. In 2022, we held three editions of Hype where we unveiled new product features, offered foresight into customer engagement strategies for 2023, and launched an eBook named "State of WhatsApp Marketing 2023", to name a few.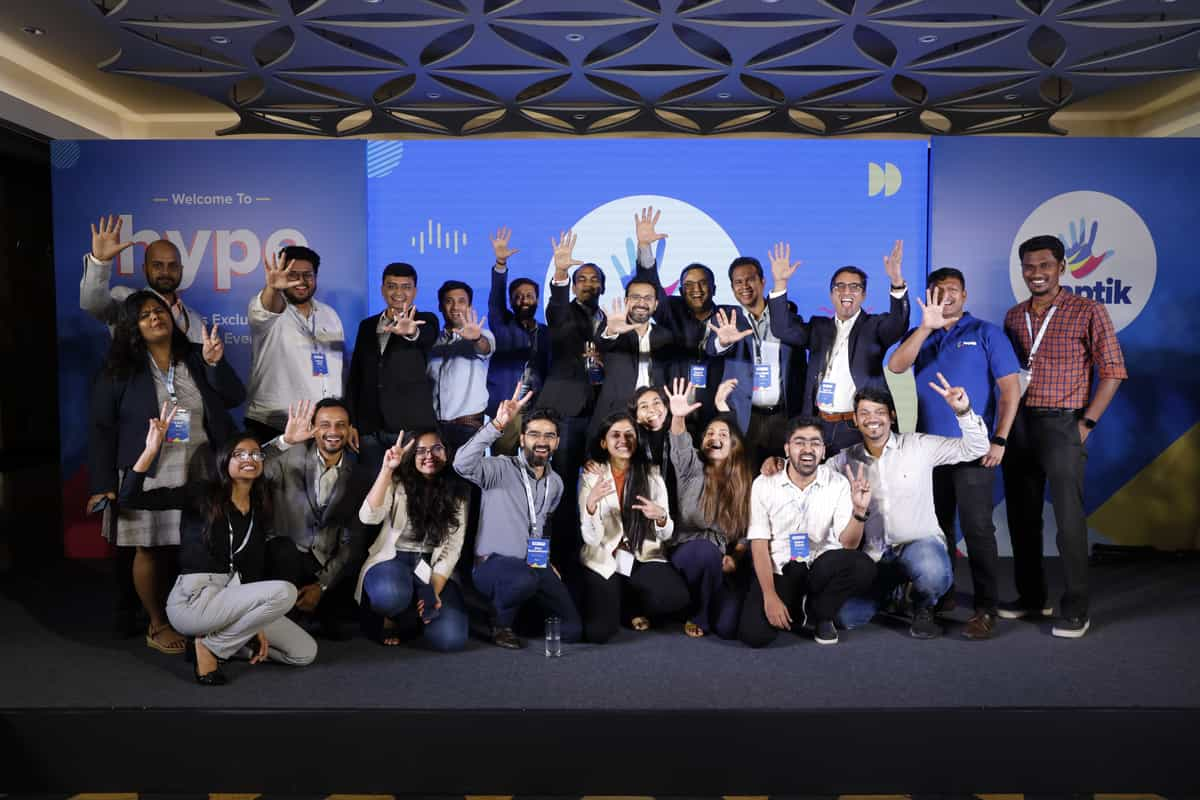 Recognitions and Awards by G2, Gartner, and Capterra
This year has been a momentous one for our company, with 40+ badges earned on G2 alone. But don't just take our word for it - listen to what industry leaders like Gartner and Capterra have to say about the success of Haptik! We made several appearances in their reports such as Emerging Tech Impact Radar: Conversational Artificial Intelligence and Competitive Landscape Report: conversational AI Platform Providers. Last week was even more special since Haptik was shortlisted amongst other formidable software products by Capterra's 2022 list - an incredible feat indeed!



A bigger & better team to take Haptik forward
We reinforced our leadership team with the addition of Mukund Seetharaman as our Chief Operating Officer and Praful Krishna as our Chief Product Officer. Mukund comes with close to 25 years of experience in seeding and scaling businesses in multiple markets across India, the Middle East, the UK, Continental Europe and Latin America, whereas Praful has built AI and NLP-driven products at startups and Fortune 500 companies for the past 2 decades.

In addition, we doubled our total team to end the year at 400+ Haptikans worldwide across 7 countries. Haptik has opened new offices in Delhi and Bangalore, in addition to our head office in Mumbai, as we all got back to normal ways post-pandemic.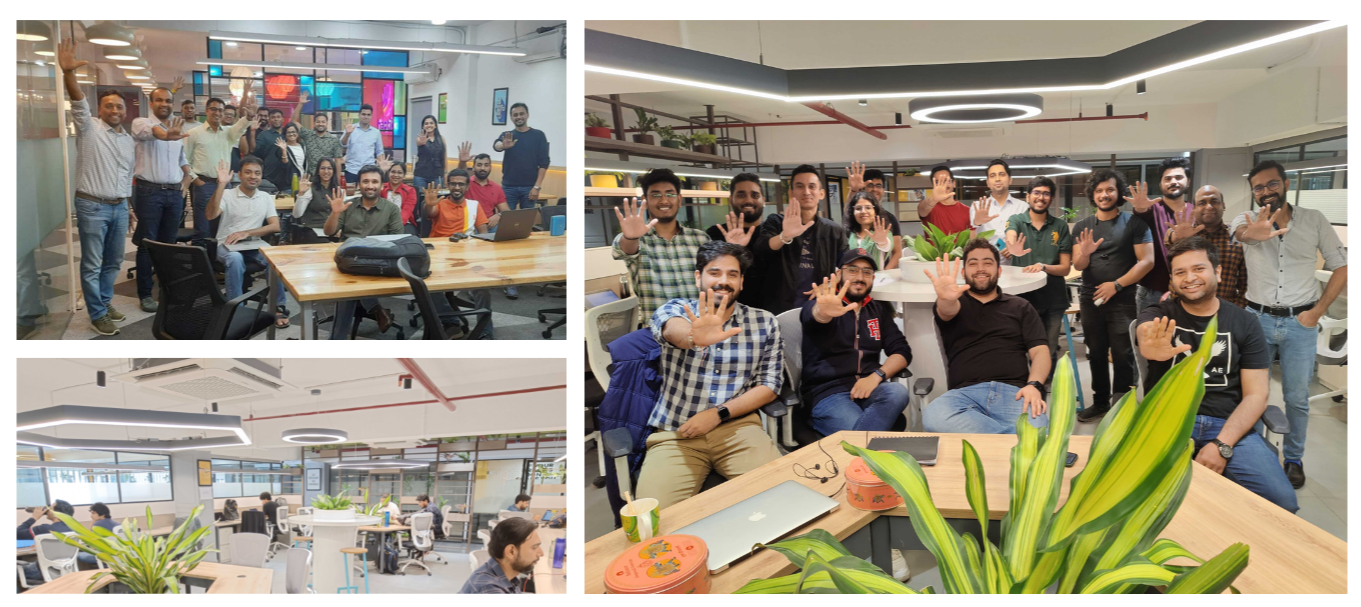 We are actively hiring for new positions - View open roles.
2023 and Beyond
Next year in August, Haptik will complete 10 years. Just typing that line sends chills down my spine. We started this company with the idea that people will prefer messaging to engage with brands. The best way to summarise Haptik's journey is this line my ex-boss told me a few weeks back when we launched the JioMart shopping experience on WhatsApp:


Here's to the right decade!