AI Chatbot : Transforming Customer Experience in Southeast Asia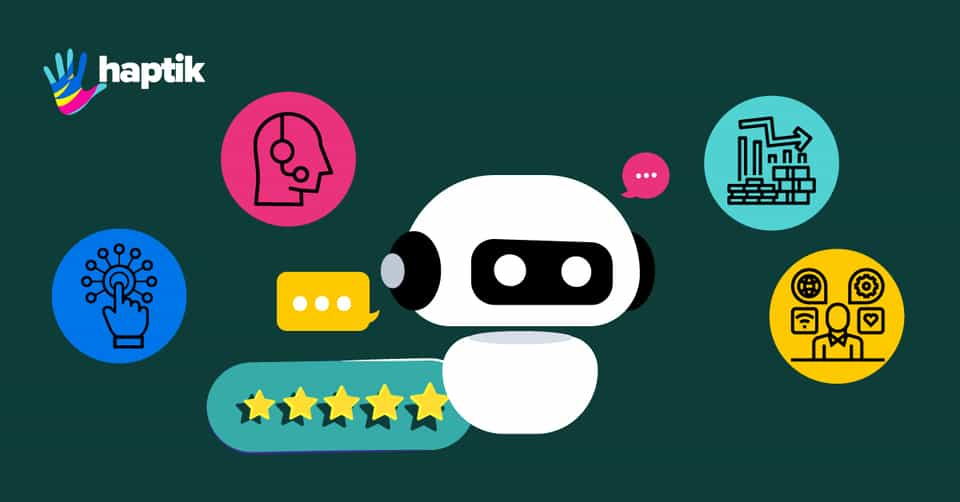 In a digitally transforming era like 2021, artificial intelligence (AI) has become increasingly capable of driving customer experience across various business functions, making human tasks not only easier but also more efficient and cost-effective. After the rising need for virtual support post-pandemic, AI-driven virtual assistants and chatbots had to become more powerful with advanced NLP engines, automated diagnosis systems, and machine learning algorithms.
As a result, AI chatbots nowadays play a significant role in assisting customers virtually across different industries while improving CX for businesses. Not only in developed nations like the US, UK, and Europe, AI Chatbots have become the buzzword in Southeast Asian countries too. Leading brands in Singapore, Malaysia, Indonesia, and the Philippines are also adopting AI chatbots into their business functions, and driving ROI like never before.
To explore the scope and capabilities of an AI chatbot in Southeast Asia (SEA), and to understand their role in CX transformation, let's start from the basics.
What is an AI Chatbot?
AI Chatbots are intelligent virtual assistants that can interact and communicate with your customers in a natural language via text or voice-based conversations. These chatbots work on AI technology and Machine Learning algorithms to assist customers and help them to solve their queries through a virtual platform.
What role do they play?
AI Chatbots play a highly collaborative role in keeping customers engaged and satisfied by providing quick assistance and accurate solutions to their queries. Handling multiple customers at-a-time and providing a 24/7 personalized service experience as per their ease and availability, helps businesses establish long-term customer relationships and brand loyalty.
What are the benefits of an AI chatbot?
| | | |
| --- | --- | --- |
| 24/7 Availability | Automation of Repetitive Queries | |
| Reduced Human Errors | Cross-platform Accessibility | |
| Multiple Engagements at a Time | Better Understanding with Analytics | Save Time and Cost for Businesses |
Brands aiming for a global existence have timely deployed AI Chatbots into their businesses. Due to other advantages like multilingual support, advanced NLP technology, and seamless integration of such technologies into new businesses, they found it the best way to automate their customer service functions. And now, leading brands of the Southeast Asian countries have also started adopting AI chatbots into their business to operate with better efficiency at a lower cost.
In the USA and China, the utility of chatbots has always been extensive, while in Southeast Asian countries it is yet to get trending. Although chatbots in Singapore, Malaysia, and the Philippines are showing early success with AI implementation, the adoption rate needs to be accelerated more.
Check out how AI chatbots helped StarHub, a leading Singapore Telecom company, resolve 70% of its customer queries.

Why do SEA countries need to adopt AI chatbots?
In Jan 2021, a report on Asia Chatbot Trend detailed insight of Chatbots in the top five Asian nations - Hong Kong, Singapore, India, Japan, and Korea. The report says that 85% of respondents had already used chatbot services in the previous six months, and are willing to use contactless services going forward.
Due to increased awareness among customers and adaptability by companies, AI chatbots in Singapore, Malaysia, and the Philippines need to be up-to-date with the recent AI trends. From Financial Services to Transport, Travel, Healthcare, Education, Insurance, Telecom, Retail, and Human Resources, etc. there are many key industries where AI chatbots can be adopted with promising results
Out of these industries, the E-commerce industry has a huge opportunity to explode in Southeast Asia– as AI is keeping customers connected, even when no one is working. As per the study organized by Facebook and Bain & Company, spending on e-commerce platforms will be three times more in the next five years. Digital-savvy consumers in Southeast Asia are expected to spend an average of US$390 in 2025, up from the average US$175 they spend right now.
How are Chatbots key to CX Transformation?
AI-enabled chatbots utilize machine learning capabilities to work in tandem with natural language processing (NLP) to generate multiple responses and conversation threads, enabling the chatbot to actively learn from its customer interactions. NLP is also a key factor in AI development to give responses in other languages– that is a key consideration in Southeast Asia, where English is only one of the textual thousands of regional languages.
Irrespective of the capabilities to operate 24/7, AI chatbots can create a conversation thread themselves, and at the same time submit a ticket to the system informing a customer sales representative to respond at the earliest availability. This way AI chatbots serve customers with higher efficiency while reducing the manual labor cost of deploying a full-fledged customer service team.
Taking the advantage of digital customer experience, brands can introduce better products or services that will help them meet the demands of new generation customers. This kind of promotional and digitally transformed online marketing strategy will also help them to stay ahead in the competition and enjoy the high market share in the industry for better growth and business prospects of the entire organization.
As per HubSpot's Consumer Support survey, 90% of respondents think that quick response is vital when they have a customer service question, and an AI chatbot can do that instantly while giving the best possible chance to retain the customer and take their experience to the next level.
Experts Takeaways
When you deploy a bot, you need to make sure if your chatbot is meeting your CX goals. Customer Satisfaction Score (CSAT) and Net Promoter Score (NPS) are customer experience benchmarking factors to measure your customer service. AI chatbots help you gather data like feedback, reviews, ratings from customers.
When customers have positive experiences communicating with brands via chatbot, they expect the same convenience in other interactions too. AI-driven interactions help you create a consistent brand experience for your customers and improve your service.
You can also evaluate the CSAT scores of your bot conversations and understand whether your customers are happy or not. Based on these scores, you can easily monitor your success metrics and take required actions to enhance bot performance, customer satisfaction rates, and the overall customer service experience of your business.
Final Thoughts
With AI chatbot, brands will be able to deliver enhanced customer service that will also help them to understand their customer better with more valuable insights and data. And this kind of digital transformation is going to give a cutting-edge user experience to customers while improving the productivity and efficiency of organizations.
Hope you found some new learnings on AI chatbot and how they can add wings to your business success. However, it is equally important to figure out the best AI chatbots that can solve your business use cases.By deploying the best AI chatbots into your business, you'll do much more than just looking tech-savvy (although you will). Haptik's AI chatbots help you save time over customer interactions, improve the customer experience and help you build a more robust support function on your website or app.
Learn how AI Chatbots for business learn on its own, transform your customer experience and reduce costs significantly
---
Interested to explore more or want to try out a chatbot of your own?