My First Week At Haptik!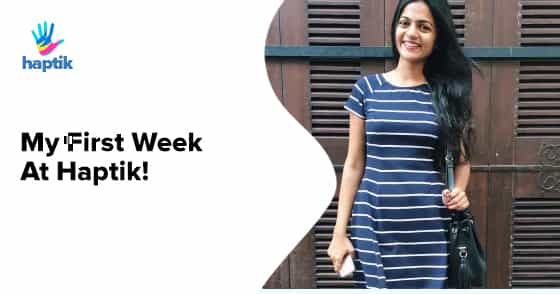 Strategize. Execute. ShipIt? Shipped. Next.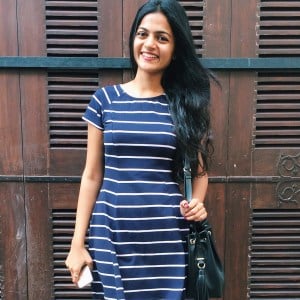 Meet me.

After 2 years of experience at large organizations with thousands of employees, on the 27th of November, 2015 I found myself looking for the next challenge in my career.

Now, meet my new team – Haptik.

A technology driven Start-up comprised of 253 employees (as of today) that gave India its first Personal Assistant App. In a nutshell, Haptik houses an army of real people, solving real problems in real time over chat.

Web check-in's, recharges, making a restaurant reservation, setting reminders, booking movie tickets – you name it and we do it for you.

I walked into office on the 18th of Jan, 2016 and below are 5 reasons why my first week at Haptik has surpassed all expectations.


You have to be your own On-boarder
Now, if you have worked at a large organization before, you know that you have been given time to 'settle in' and are 'given responsibilities' in due course. But not here.

Nope.

Right from the time I step foot into the office, I have been thrust into limelight. Infact, I'm almost certain that the person who coined the phrase "hit the ground running" had some connection to a start-up somewhere. On Day 1, I was introduced in detail to 20+ people, given content guidelines for all social media channels, given time to meet the marketing team individually after which I sat with the team and discussed strategy at length with just enough time to get used to the office culture. I finished all of this and looked at my watch. It was only 5:30PM.
Okay.
Wow.

It had been a while since I felt this exhilarated and productive, you know.
*hi-5* Haptik!

If you are contemplating working at a start-up, do remember that the guys in the team function at a breakneck pace and everyone has to be on their feet constantly. Otherwise, you call upon yourself the inevitable risk of getting left behind. As someone who does not like to be spoon fed and loves taking charge of things, I felt in my own skin.

Also, hello Slack! Where were you all this while?!
I <3 U.


The People
You probably know this already.
Majority of your colleagues at a start-up will be 20 something's who are constantly building and have a never-ending hunger to learn more. My colleagues, in addition, wear Christmassy smiles and have not left a single opportunity to make me feel as a part of their family since Day 1.

Not to mention, if you're going through one of 'those' days where your brain is incapable of processing too much, you could be on Tinder swiping right the whole day or watching an episode of your favorite sitcom (without worrying about being judged) or you could spend a part of your day asking Haptik to make a recharge for you, to book a table for dinner with your boyfriend, to check tickets for the next destination on your bucket-list and that would still be called 'research/product testing'. Yea, we're cool like that. We understand.
Not in front of your Project Manager at the multi-national company though.
Talk about raised eye-brows and pink slips.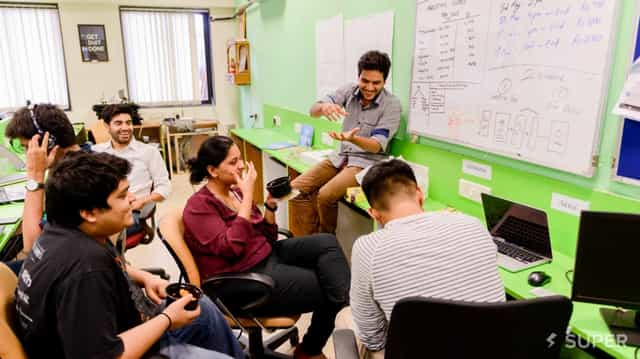 Expect Independence
I get to carve my own path here and this for me, is HUGE!

I create my own tasks, my own short-term and long-term goals and if I miss a deadline, I'm more at the risk of falling behind than at the risk of getting stares from my colleagues.

I created a way-forward strategy on my 3rd Day here and although it went through 3 iterations, with every edit I learnt something new. About what works and what does not. The degree of independence here is both a boon and a bane. It's fantastic to not have someone breathing down your neck, but at the same time you get to determine the cadence of your workflow.


Your Opinion Matters
Everything new that we do is shared on Slack.

If we are working on a new feature on the App – it's put out there for the team to suggest tweaks. You could be 2 days old in the company, but your opinion will still be taken into account.

Also, it feels empowering in many ways that your CEO is a text away and is ready to listen to your opinion no matter how big or small it might be.

The success of the company as a whole depends, in part, on the work you're doing. This trust itself is motivation enough to stay on top of your work at all times.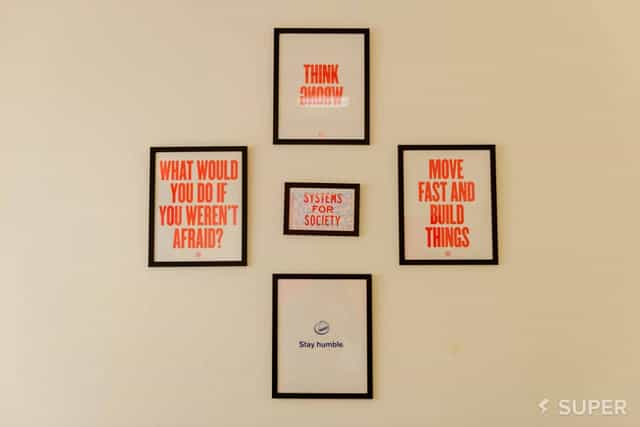 The Culture
The atmosphere at Haptik is cheery and relaxed.

People do not fuss about clocking in 8 hours of work as long as you're getting stuff done. We start our mornings with what is called a 'Stand Up' wherein each team gathers all its members and everyone gives each other a quick download of their to-do's for the day.

On Tuesdays we do an 'All Hands' meeting wherein every person at Haptik (CEO, CTO included) give the rest of us an update on what their week is going to look like. It's pleasantly surprising to see that everyone is one hundred percent attentive during these conversations. You know why? Because anything that happens in the company matters to them and in one way or the other everyone feels responsible for it. The good, the bad – the everything.

My guesses are, working in a start-up eventually turns out to be a great life-lesson. You handle pressure, you fall, you try, you win! You eventually develop a thick skin, an admiration for logical reasoning and a fantastic curve in terms of personal growth.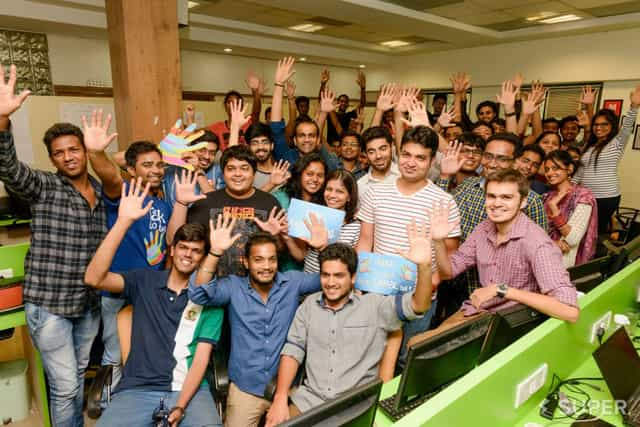 Each morning I find myself waking up saying – what next! There's plenty to do and plenty to learn.
This is my 7th day at Haptik. I've been here 7 seconds. I have been here 7 years.
Alisha Mishra graduated from The University of Manchester in 2014 and has worked with Denstu Aegis Network and Taj Mahal Palace & Towers before joining Haptik as Manager, Marketing & Communications a week ago.
Image Credits – Super