FINTECH
Make Financial Decisions Easier for Your Customers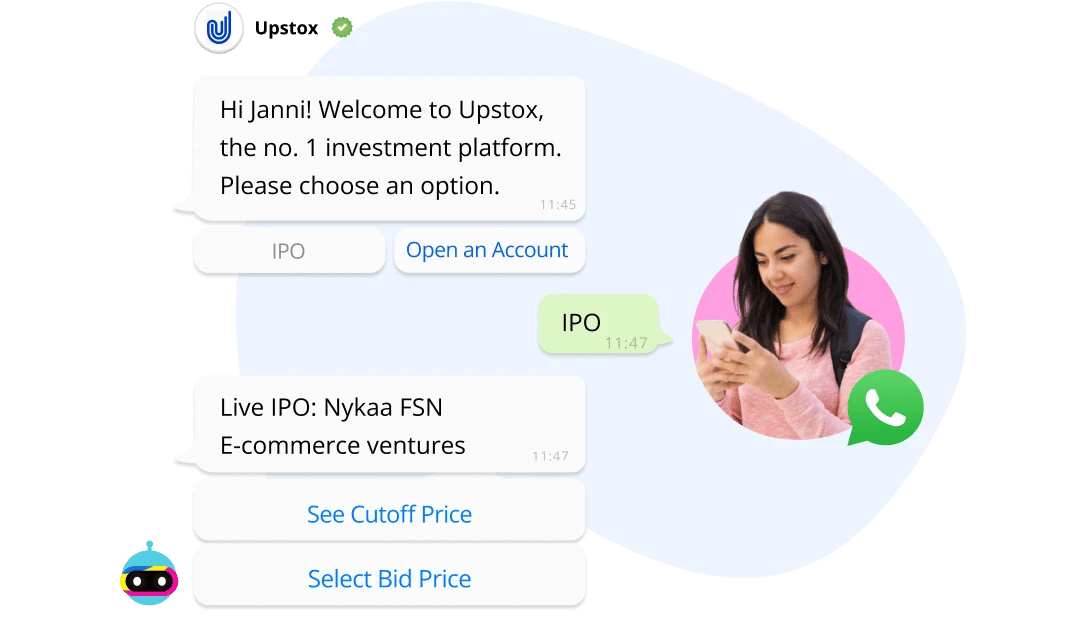 Engage in human-like conversations with your customers just like you would in the real world to guide them at every step of their financial journey, win their loyalty and grow sales.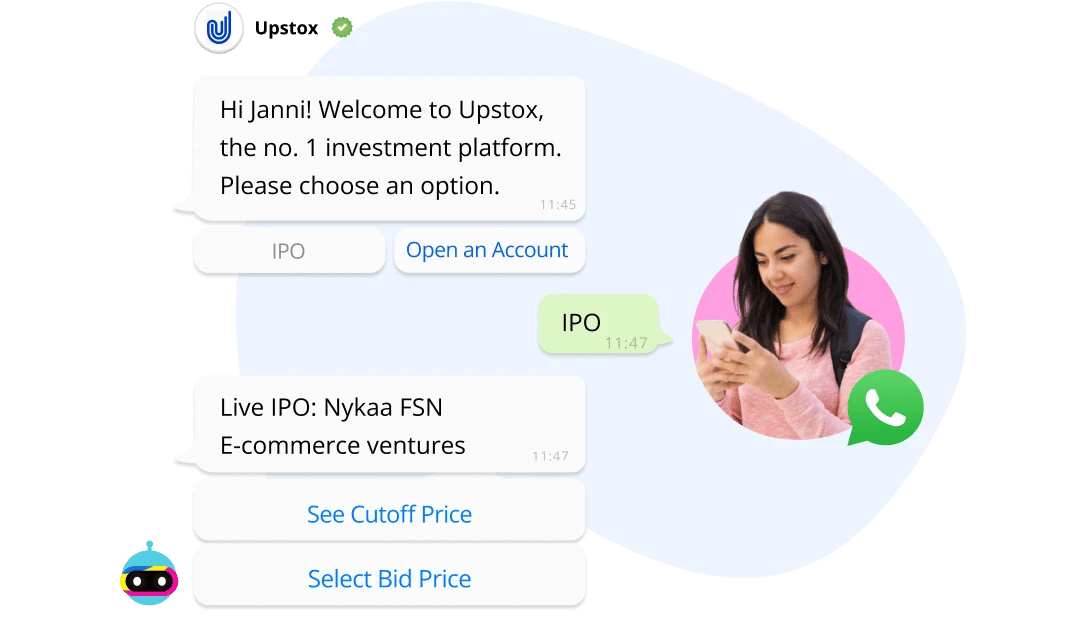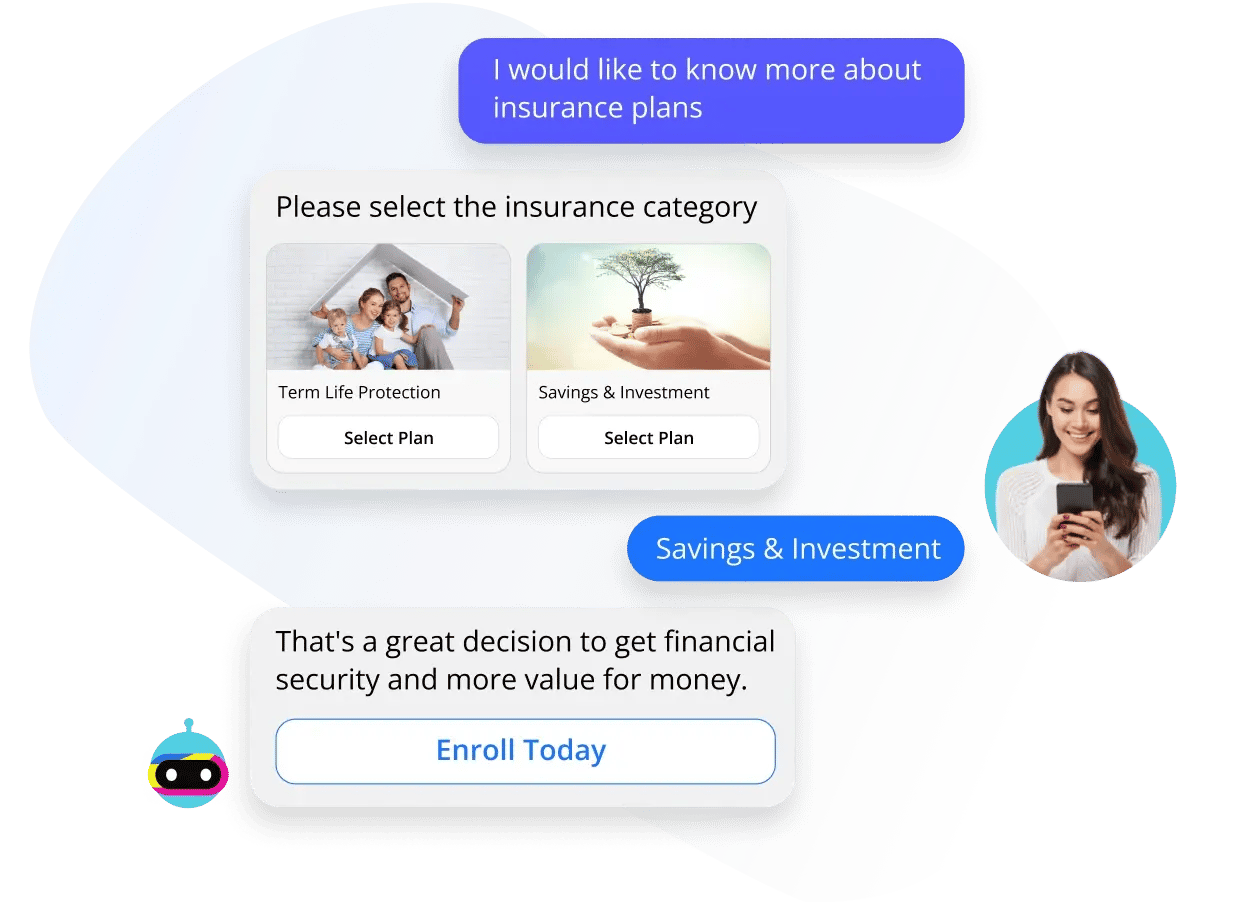 Generate and Convert High-Quality Leads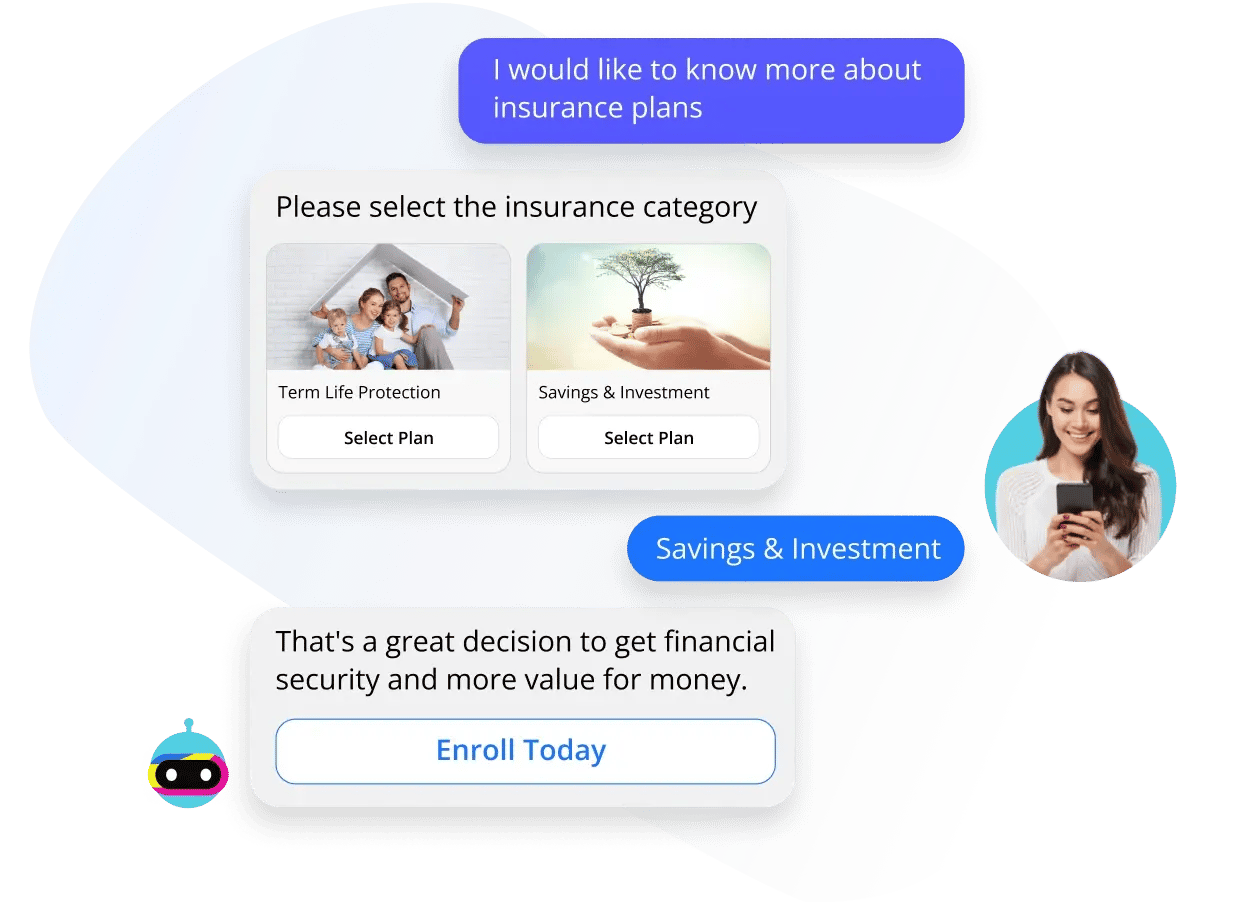 Connect with your audience on apps like Instagram, WhatsApp and Facebook, to get their attention & start new conversations.

Engage your leads in meaningful conversations to understand their unique financial needs & preferences - powered by ChatGPT.

Onboard customers, create accounts, enable purchases, accept payments & more all within the same app to drive end-to-end conversions.
Conversational Commerce for Fintech Brands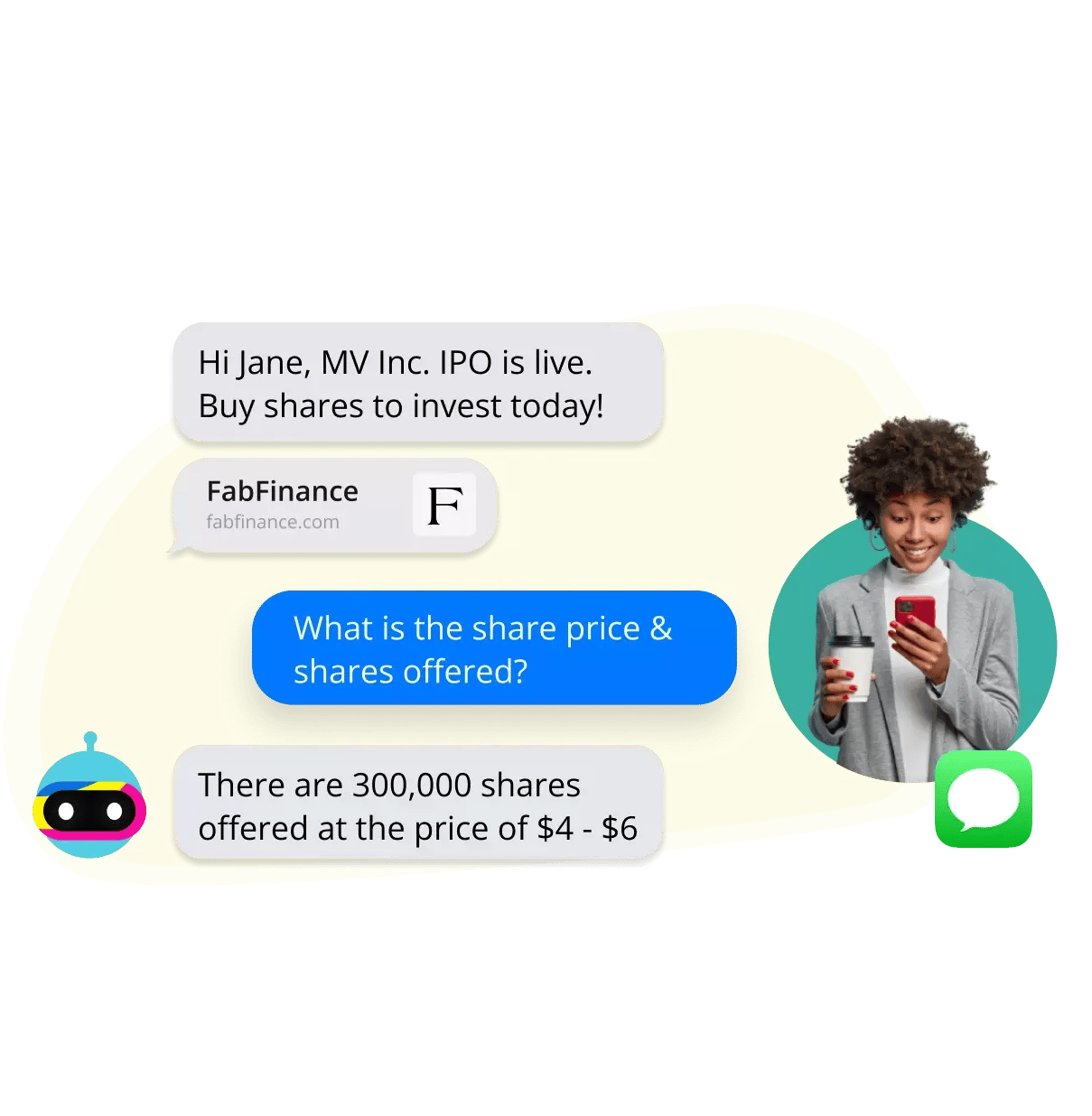 Improve Engagement and Drive Financial Literacy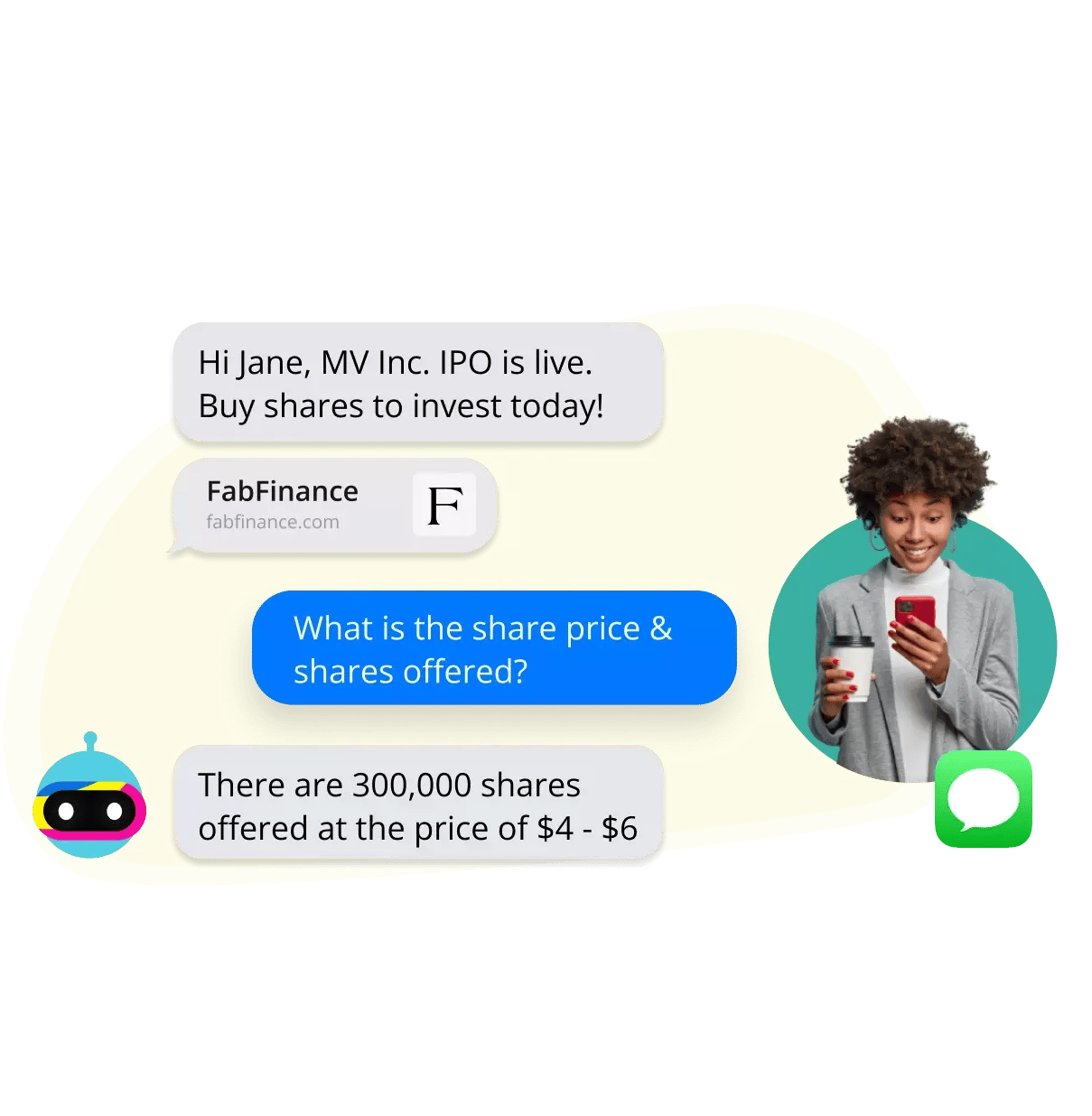 Send timely notifications to educate and advice your customers on their financial health, investment strategies & account updates.

Use videos, voice & human-like conversations to simplify complex financial topics & increase engagement.

Recommend complementary financial products or services to customers based on their behavior and preferences to encourage additional purchases and upgrade to premium services.
Learn More About Conversational Marketing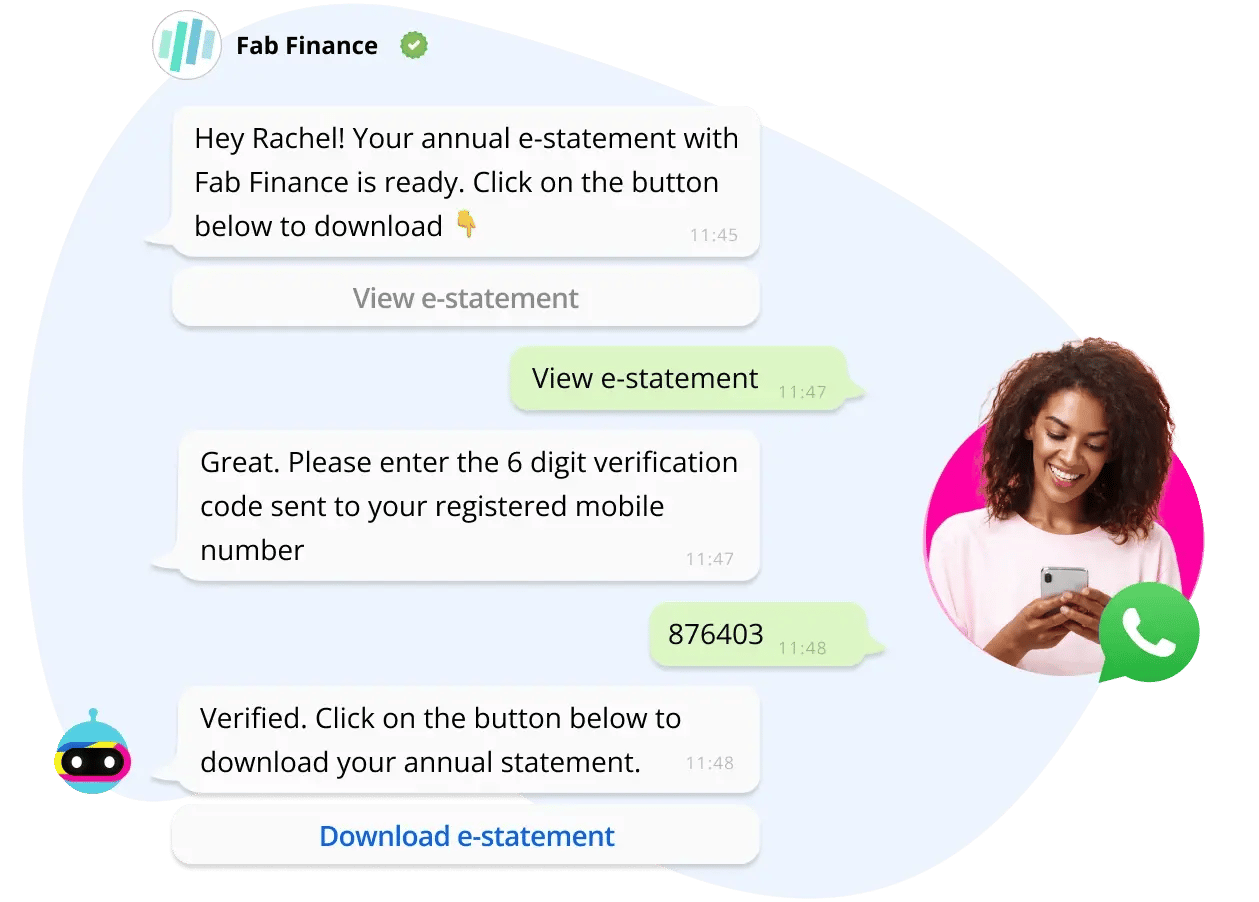 Build Stronger Relationships & Win Customer Loyalty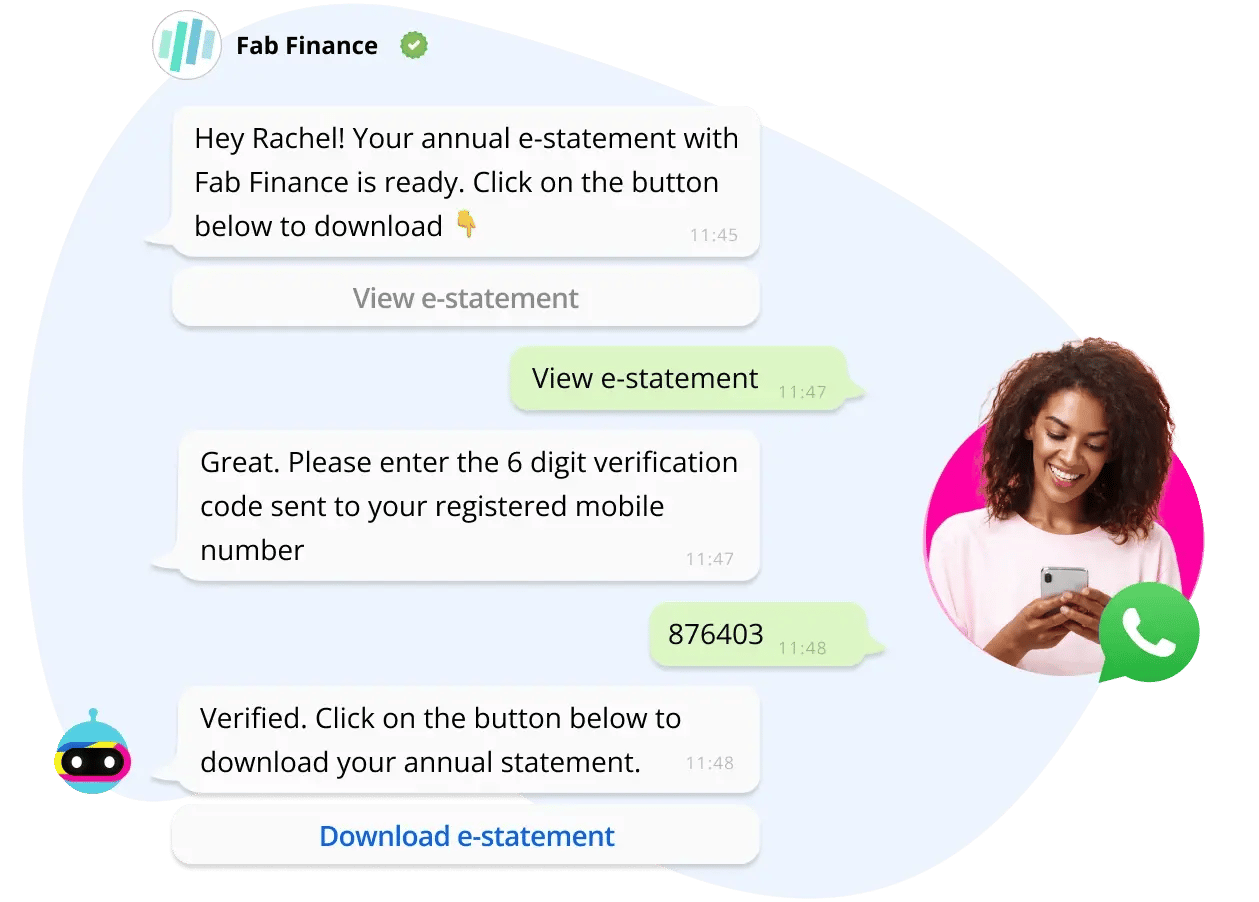 Provide instant support and guidance to your customers and build meaningful relationships & nudge your users further in their journey.

Automate 80% of frequently asked queries such as handling refunds, renewing policies, reporting lost cards, payment issues, etc.

Collect real-time feedback to make customers feel valued and win their trust, thus building brand loyalty.
Learn More About Support
Elevate Your Fintech Experiences with Haptik
Stay ahead of the game with Haptik's cutting-edge features
The Impact of Haptik's Fintech Chatbots
Get ahead of your competition with Haptik and boost customer acquisition across channels
Recommended Resources
Relevant reads for fintech industry