HEALTHCARE
Make Digital Healthcare Accessible & Efficient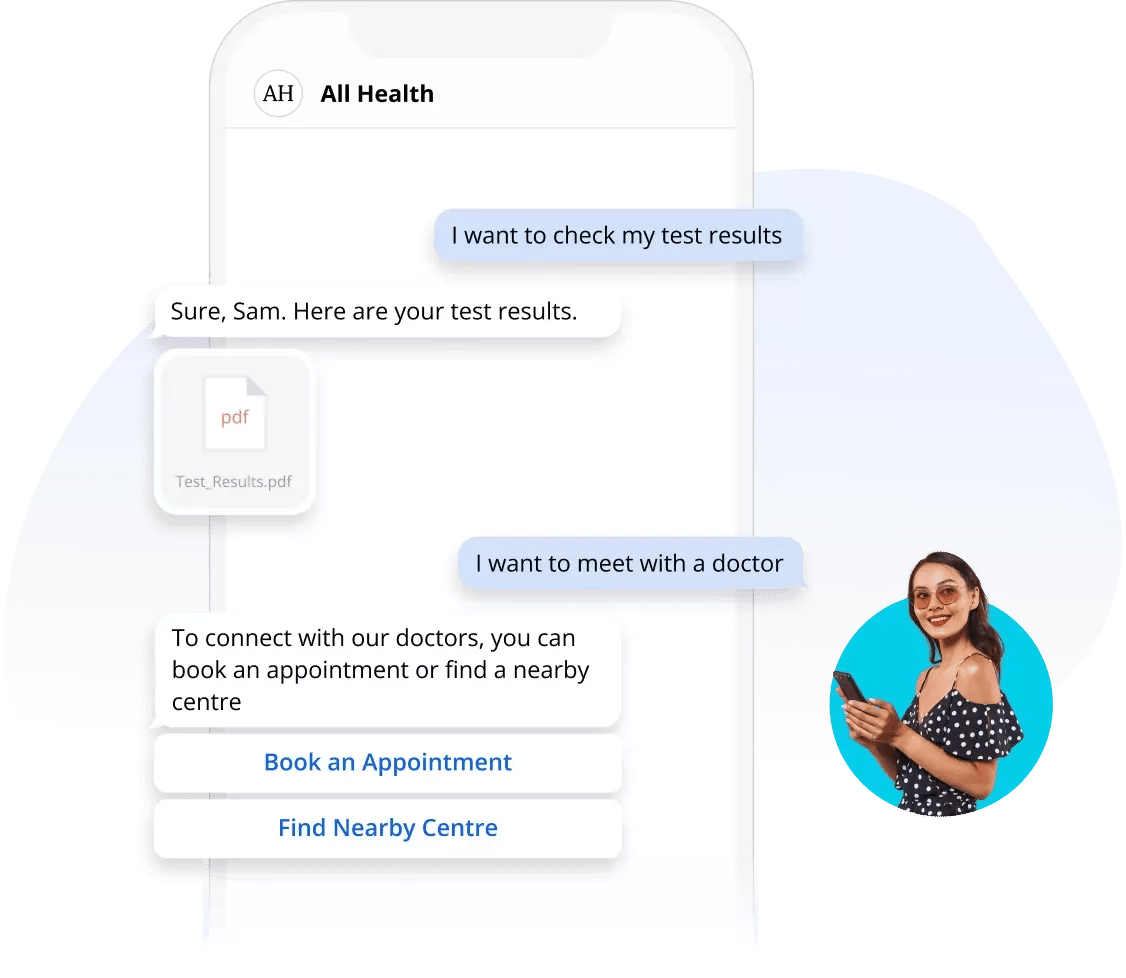 Streamline lead generation, patient onboarding, appointment scheduling, and test booking to create a more efficient customer experience.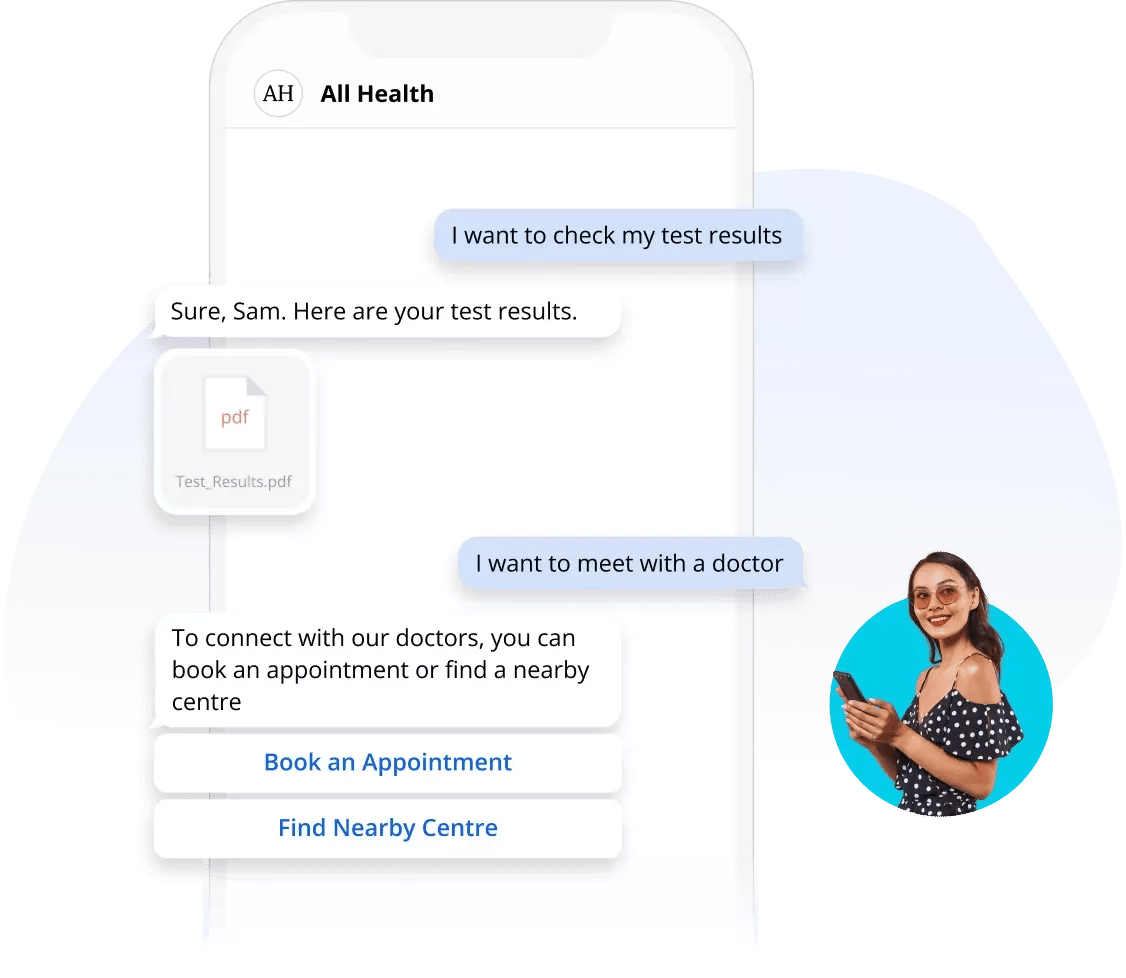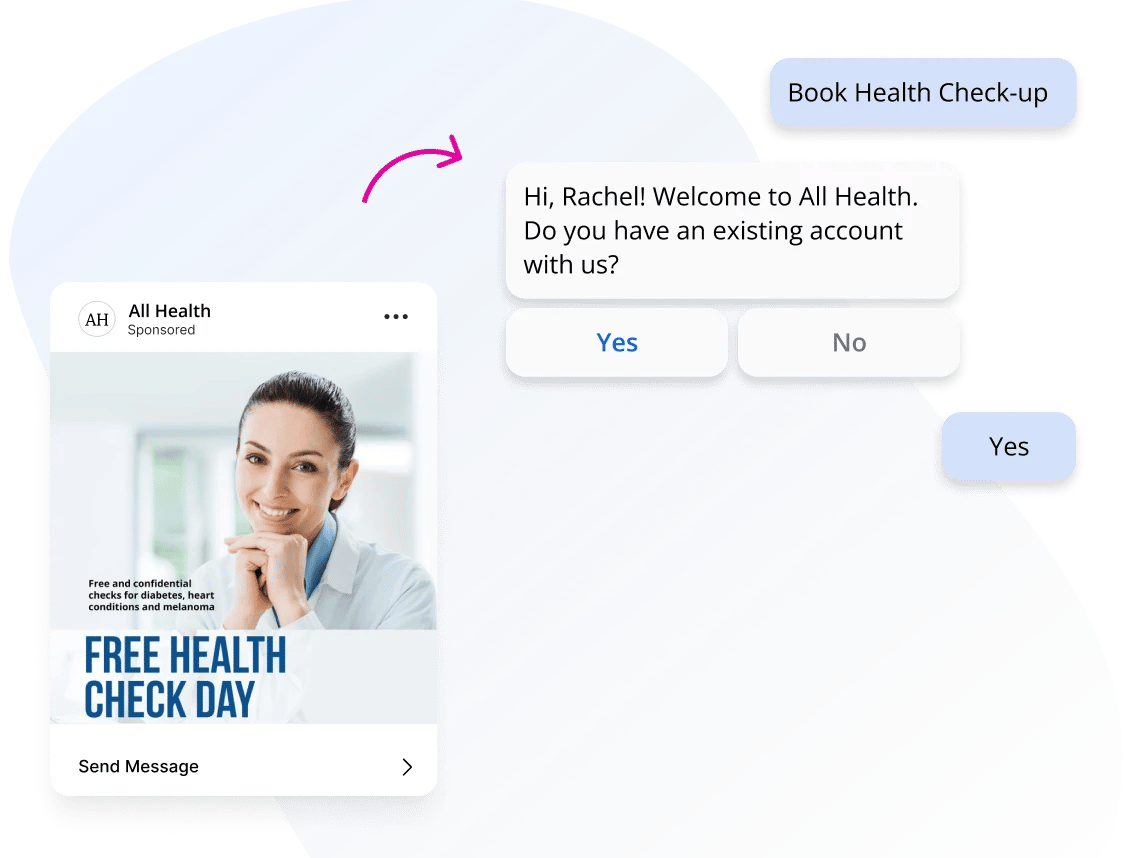 Drive Brand Awareness & Acquire Customers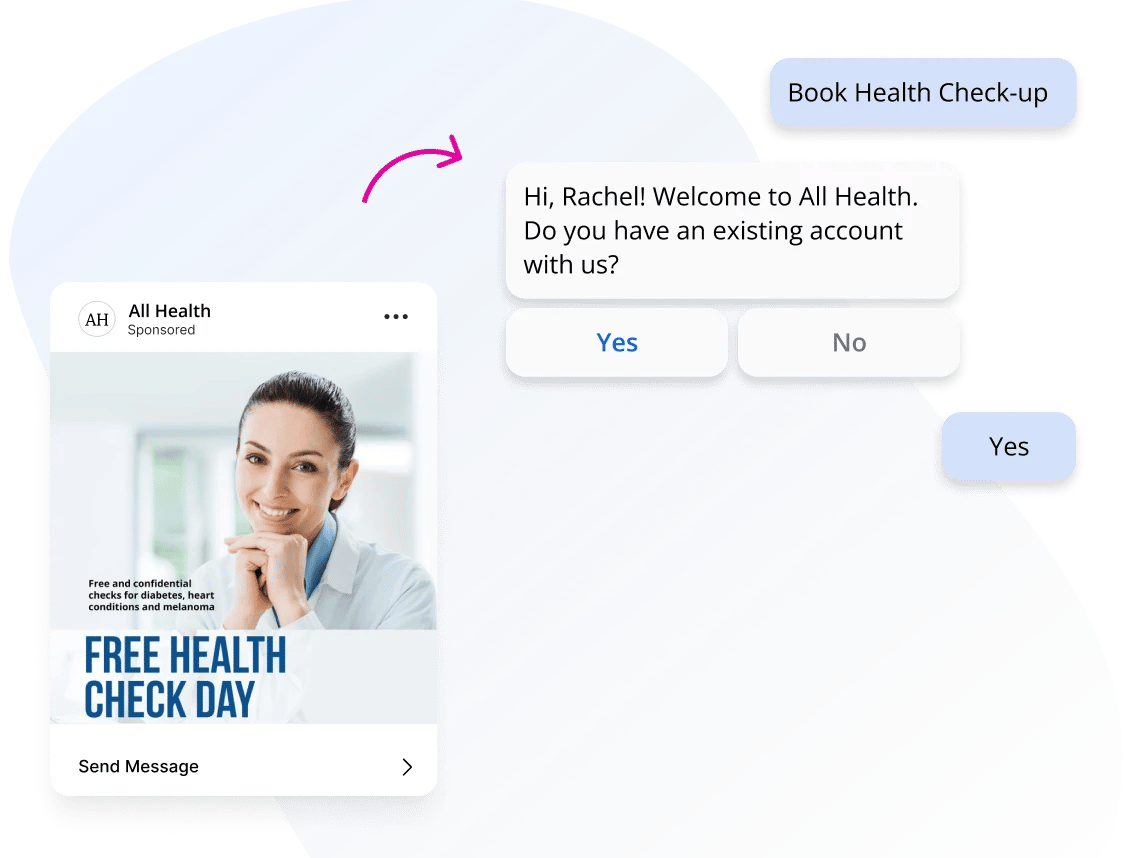 Reach your patients directly through messaging channels such as Facebook, Google Business Messages (GBM), Instagram, and WhatsApp.

Provide relevant information to prospective patients at the right time in their search journey, and effectively capture leads.

Help patients discover services and locate healthcare facilities offering in-person visits within their vicinity.
Explore Conversational Marketing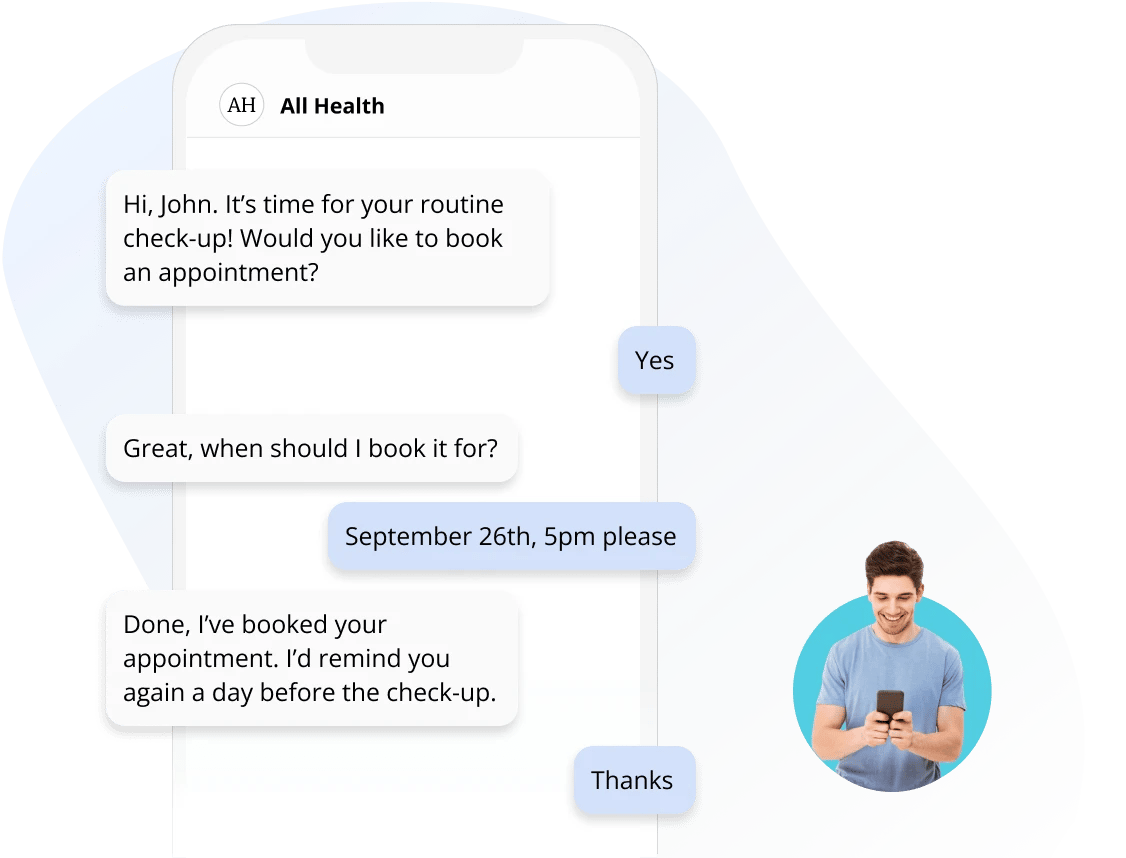 Make Appointment Booking Efficient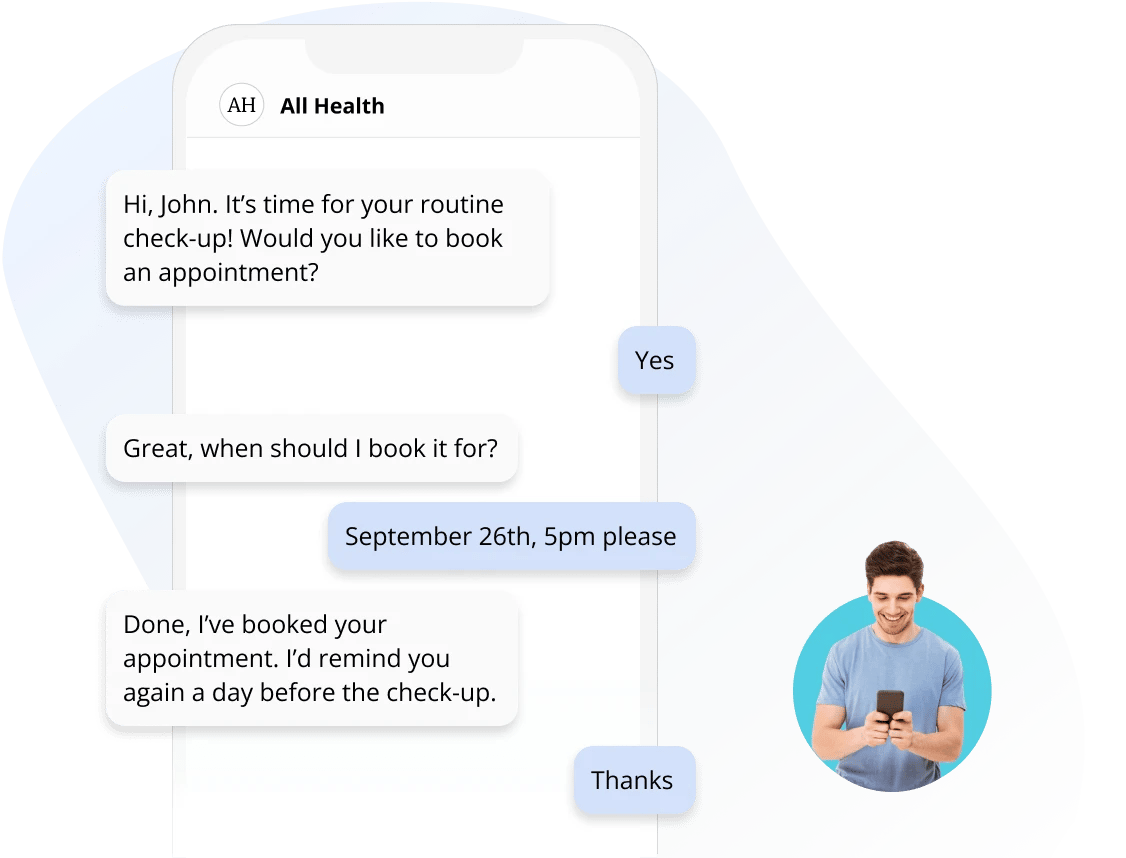 Give patients a convenient and easy-to-use option to book appointments anytime, anywhere through a chatbot on your website or on WhatsApp.

Streamline appointment rescheduling to give your patients more control, allowing them to effortlessly adjust their date and time slot.

Enhance patient engagement through automated appointment reminders, post-engagement follow-ups and surveys to collect feedback.
Learn more about Proactive Messaging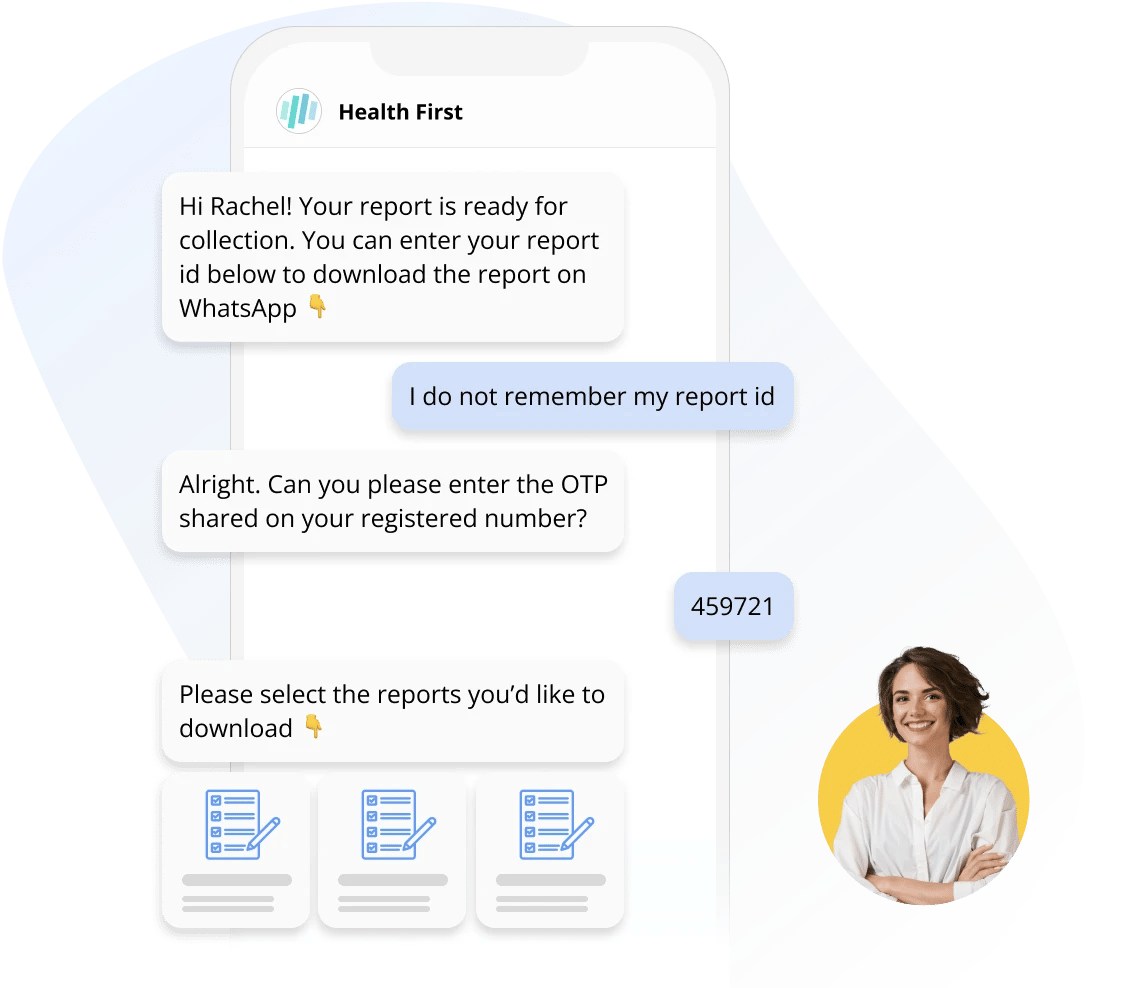 Provide On-demand Patient Support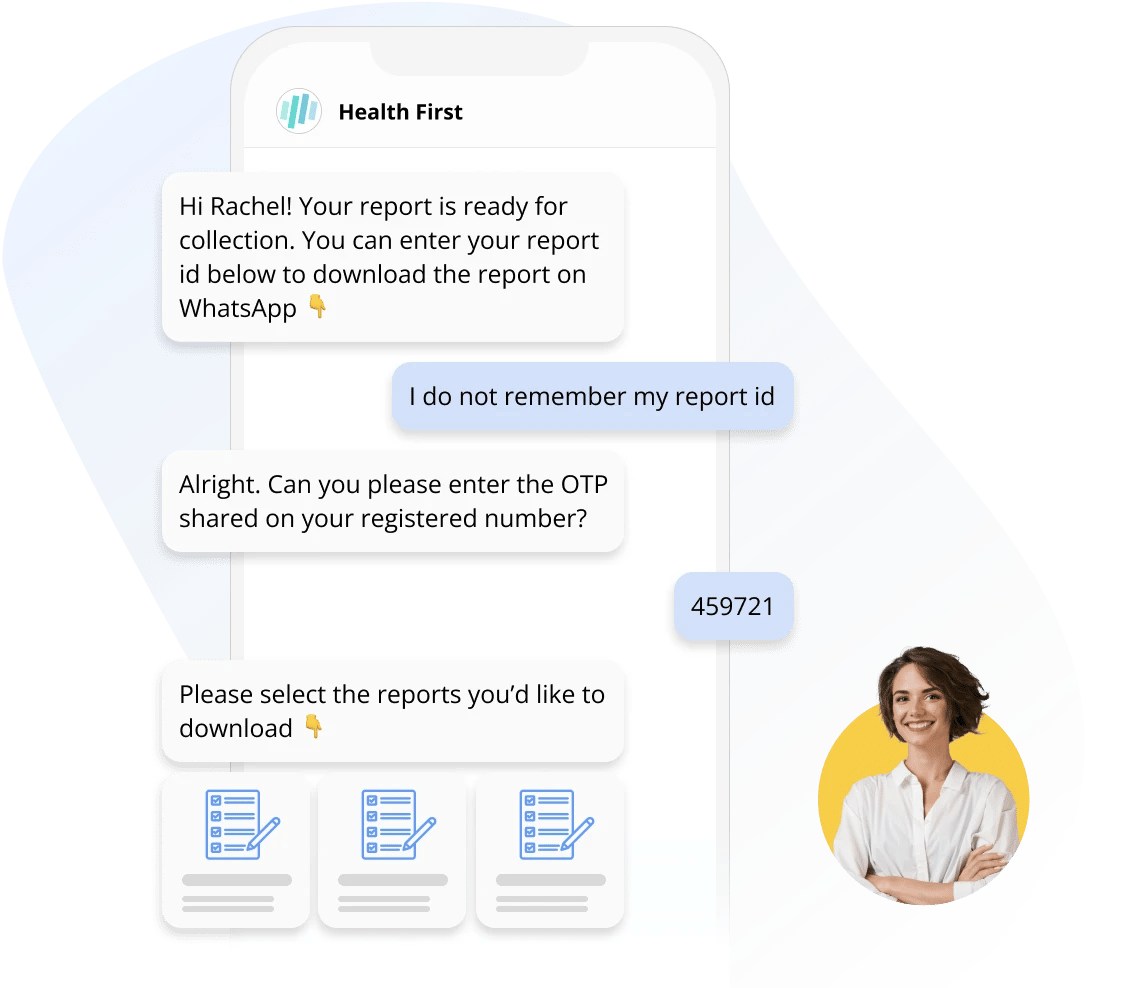 Send diagnostic reports, health records, and other important updates directly to patients via WhatsApp or SMS.

Automate FAQs related to billing, account information, and insurance questions, so that agents can focus their time on more pressing matters.

Gather patient feedback through CSAT and NPS surveys to further enhance the patient experience.
Read more about Customer Care
Enhance Digital Healthcare Experiences with Haptik
Our suite of intelligent tools improves your efficiency while offering security & reliability
The Impact of Haptik's Healthcare Chatbots
Offer superior patient care, improve patient experience & boost revenue
Recommended Resources
Relevant reads for Healthcare industry