MEDIA & ENTERTAINMENT
Improve Audience Engagement with Personalized Content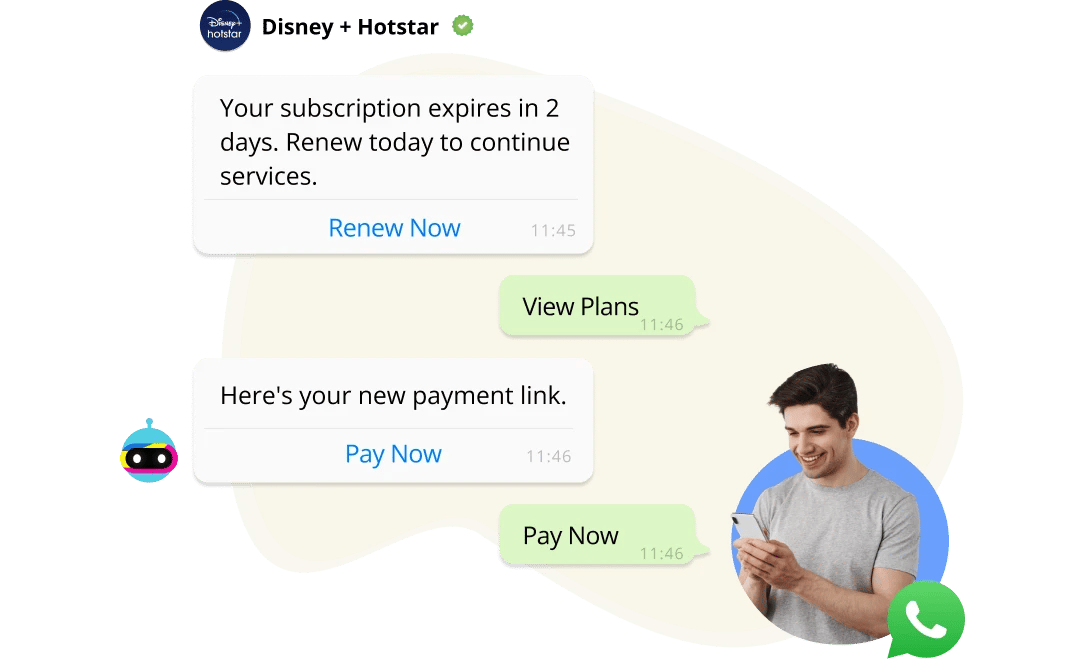 Promote new releases, personalize show suggestions, and grow your subscribers by engaging in meaningful conversations with your audience at every stage.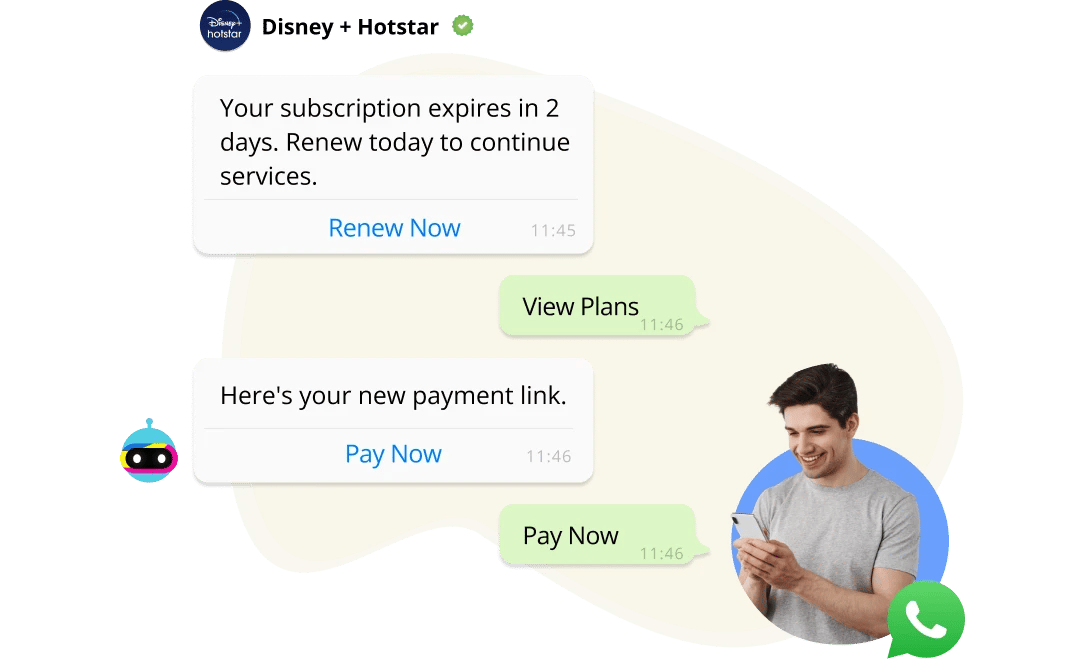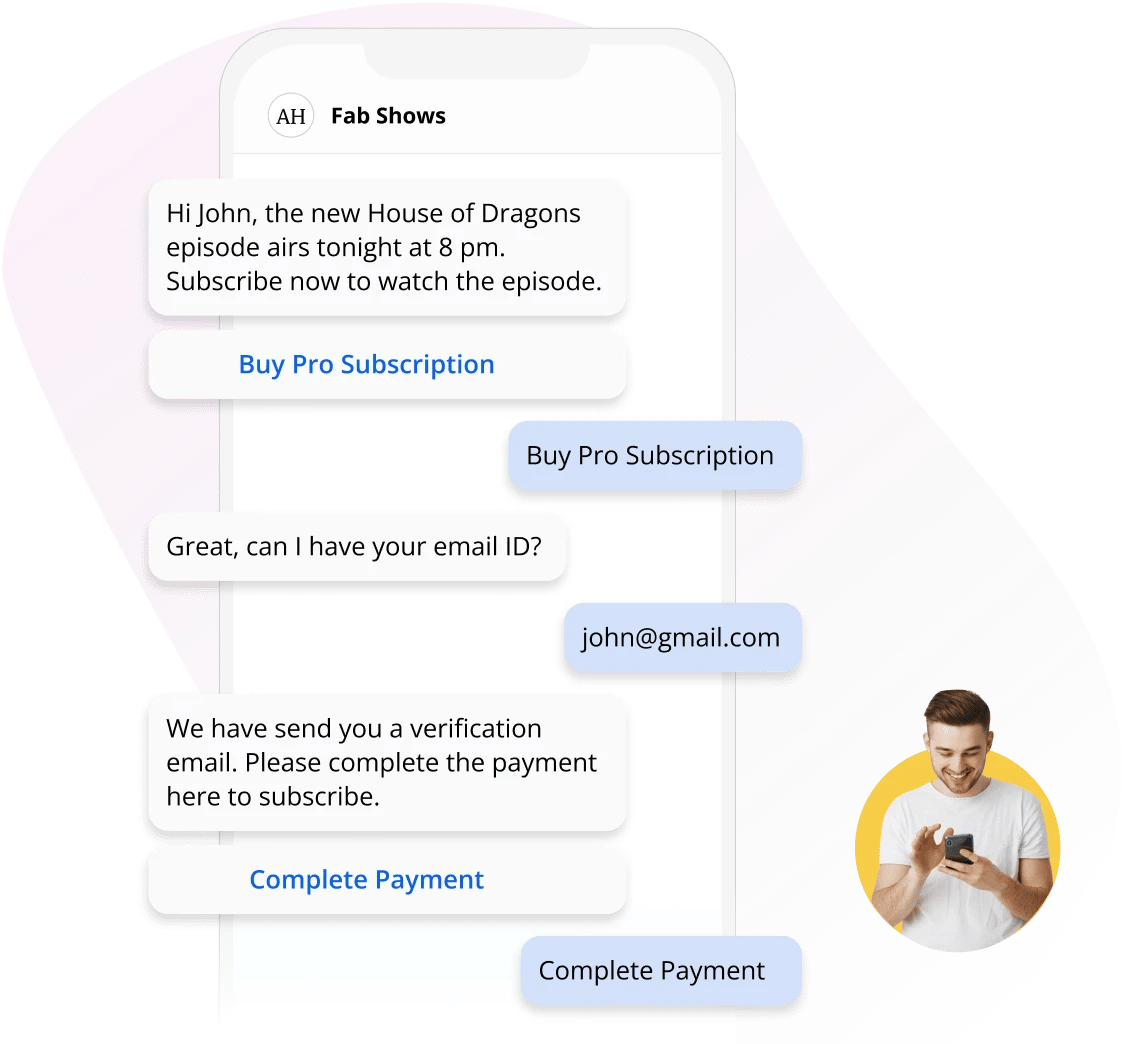 Promote Your Latest Launches and Create Market Buzz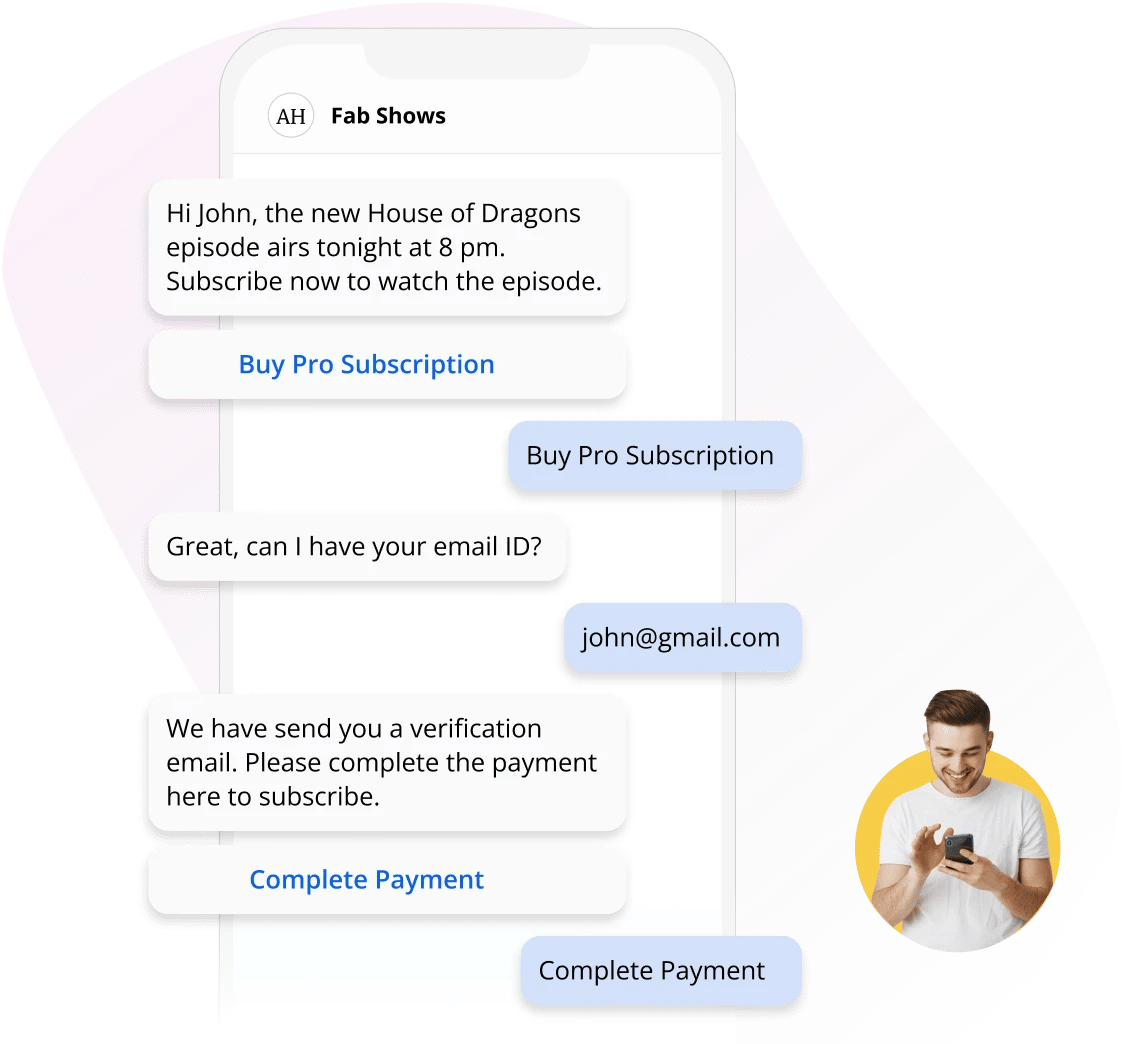 Run paid ad campaigns, and broadcast notifications to get your users talking about latest releases on apps like Instagram, Messenger, WhatsApp and others.

Share live updates and event information at the right time to pique subscriber interest.

Inform users about upcoming discounts, on-demand shows, pay-per-views, and more to build lifelong relationships.
Explore Conversational Marketing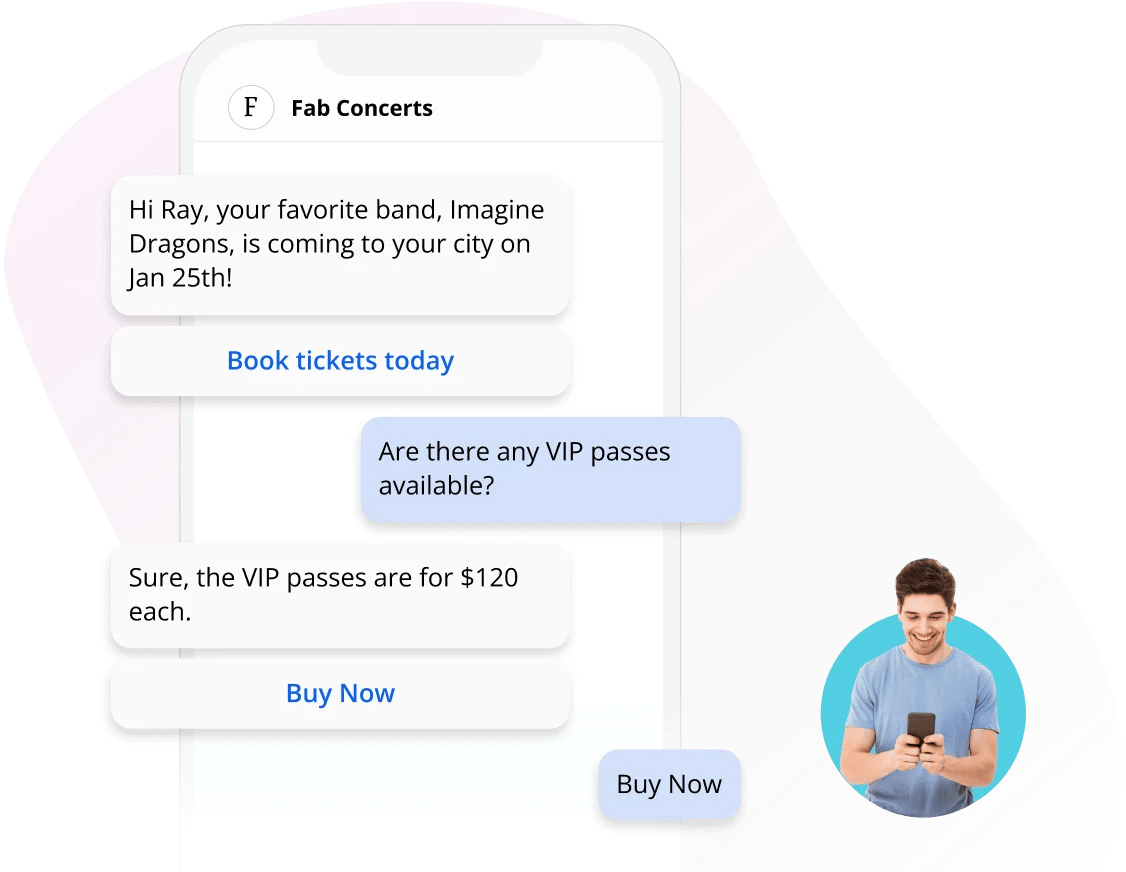 Grow Your Customer Base and Sales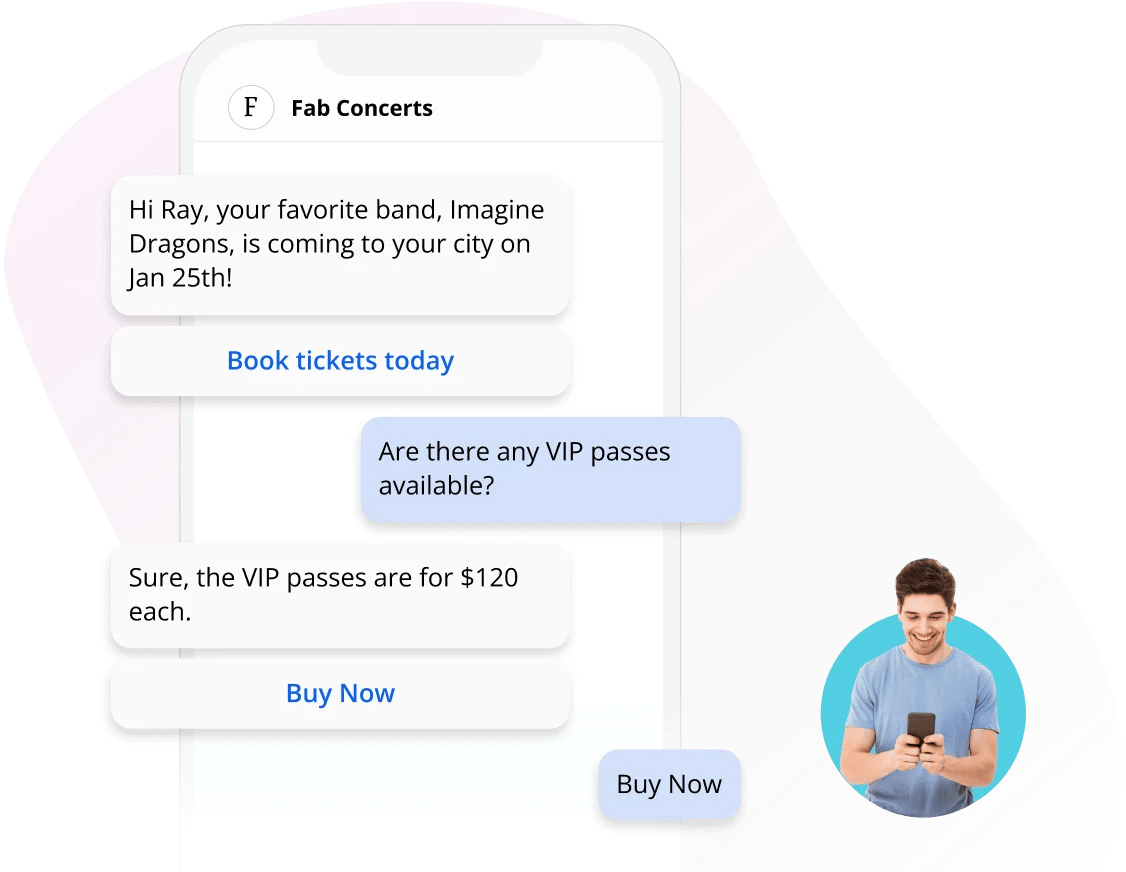 Automate tasks like buying show tickets, subscriptions, upgrades within games and more to generate revenue faster.

Suggest new and trending content based on your user's personal preferences to bring back dormant subscribers.

Remind users about upcoming subscription renewals and collect pending payments to reduce abandoned accounts.
Conversational Commerce for Media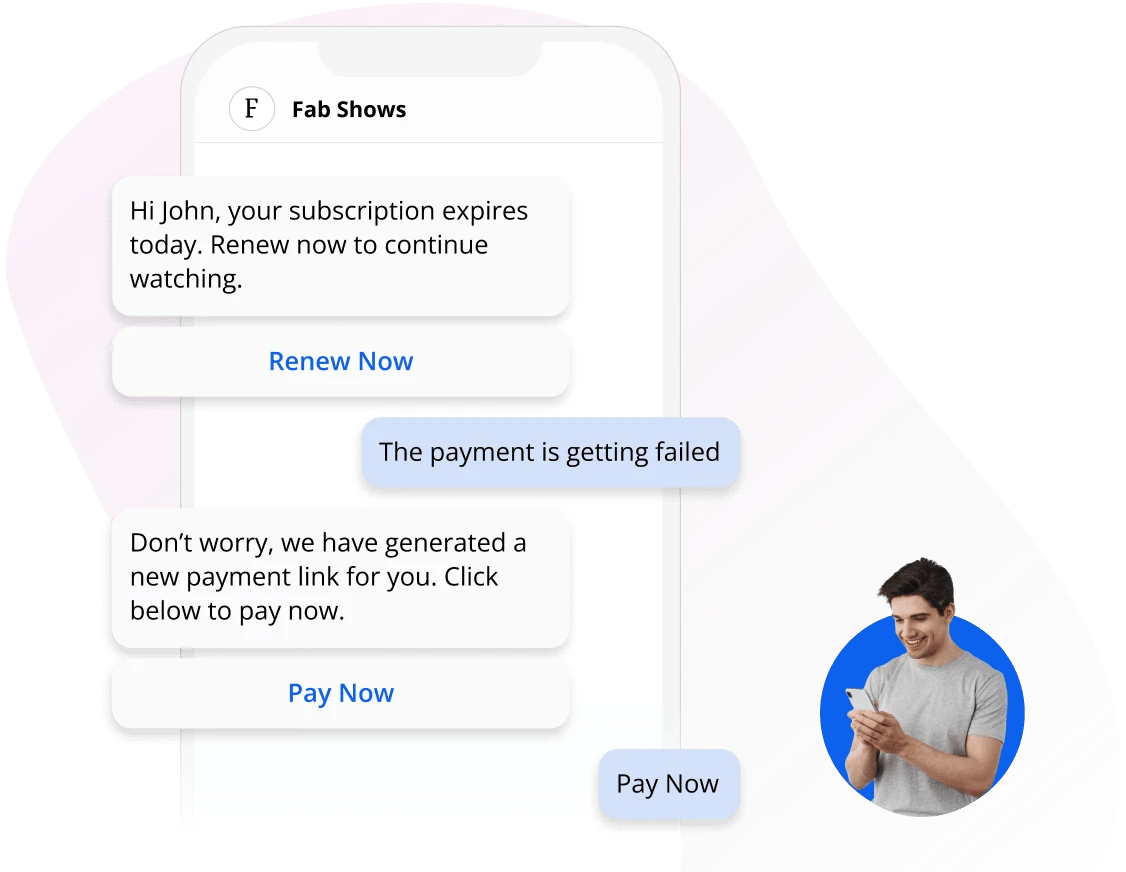 Subscriber Support at Scale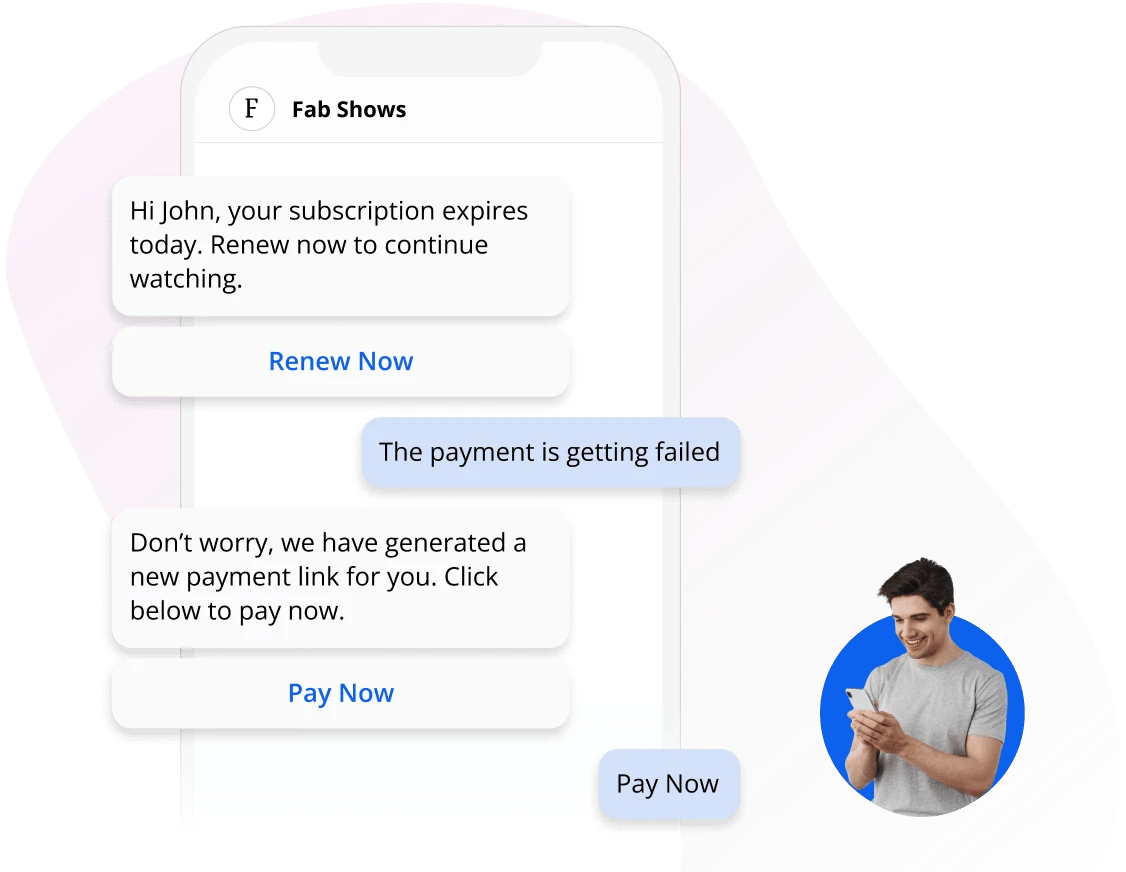 Empower your users to update subscription plans, renew packages, make payments, and manage accounts on their own.

Automate FAQs related to billing, account information, so that agents can focus their time on more important customer-facing matters.

Provide fast and timely query resolution.
Learn How a Gaming App Achieved 78% Support Automation Rate
Enhance Media & Entertainment Experiences with Haptik
Enable your subscribers to watch their favorite shows hassle-free
The Impact of Haptik's Media & Entertainment Chatbots
Drive superior customer engagement, offer instant resolution and achieve higher ROI
Recommended Resources
Relevant reads for Media & Entertainment industry