The need for AI Chatbot in Customer Self-Service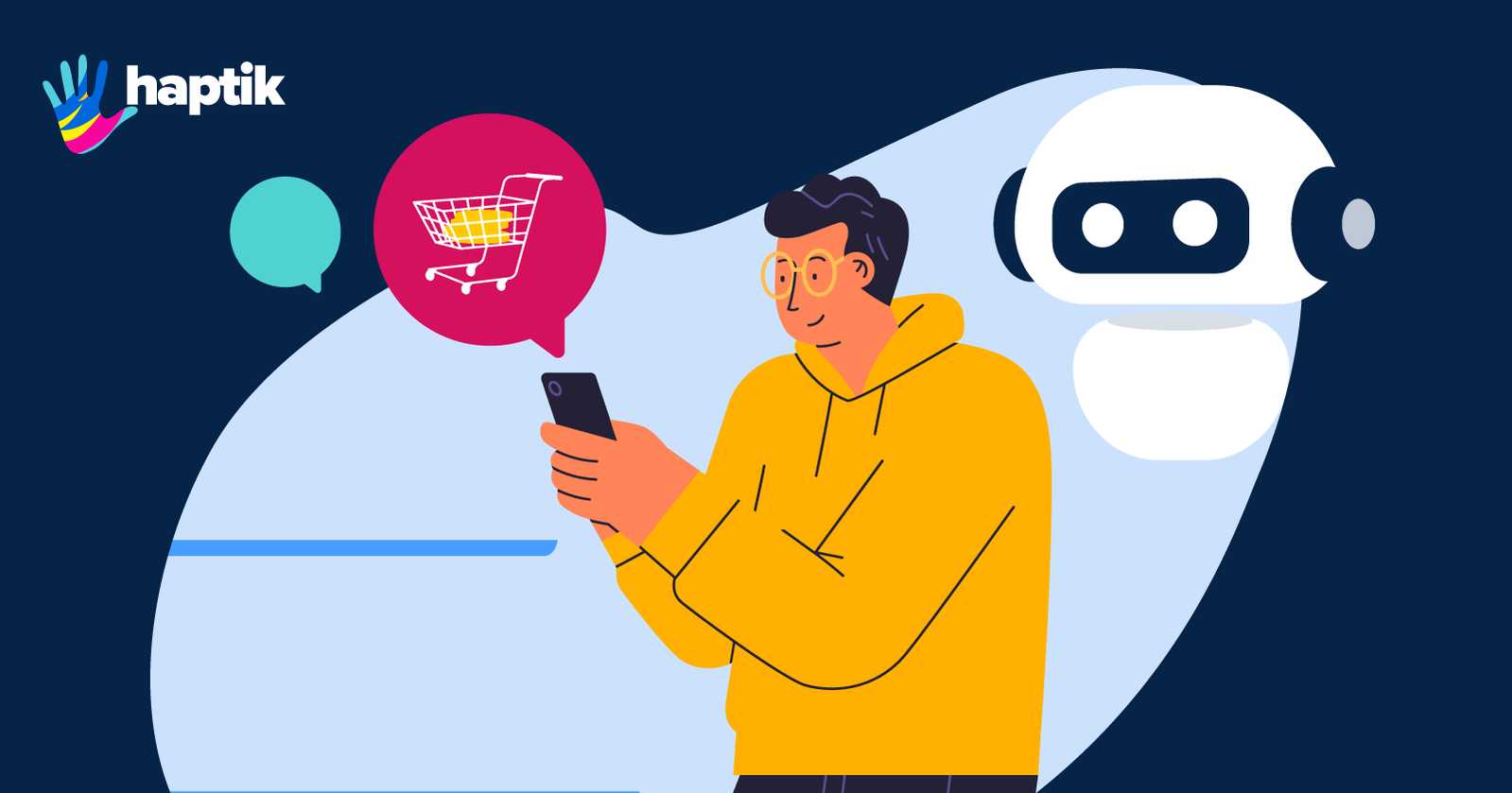 In today's digital reality, customers expect resolution in no time.

They prefer to go with the easiest mode of communication whenever they need help. No matter how common or complex their query is, they just need to get the job done - without having time to wait over prolonged chat conversations.

Gone are the days when emails and calls were the topmost customer preferences for support-related communication. We see businesses incorporating other communication channels like live chat and social media to provide efficient customer service. However, the problem with this holistic approach is the difficulty to manage and scale it. Also, the question of being available round-the-clock remains unanswered.

Hence, an ideal solution to bridge the gap is to incorporate customer Self-Service. Customer self-service is all about empowering your customers to resolve their queries themselves, without wasting time in looking for a support agent. A customer self-service solution allows businesses to be 24/7 available and reduces the number of incoming queries (emails or calls) by approximately 30-40%. However, with the rise of artificial intelligence (AI) and powerful NLP technology, businesses have started deploying AI chatbots to drive higher ROI as a part of their self-serve strategies.

Wondering why?

Because every business aims to be cost-efficient. Instead of investing huge budgets in expanding customer support teams, the cost of an AI-powered customer self-service solution will only be a fraction of the total ROI.

According to Gartner's Market Guide for Conversational Platforms, by 2021, AI chatbots will handle 15% of all customer service interactions, and businesses are more likely to increase their usage by 400%. And, the new wave of AI chatbots that brings a radical transformation to customer service, proves the prediction to be true.

Now that you have already dipped your toes into knowing AI-powered self-service, it's time to step further. Let's understand the need for AI Chatbots in customer self-service.

Why AI Chatbots in Self-Service?


In one line - To repair the broken CX and drive ROI at scale.
Over the last few years, AI chatbots have been totally efficient to assist customers 24/7, automatically resolve queries without any human intervention, and provide support to multiple customers at a time. Now, they are upgraded to encourage end-users to use self-serve options for common issues and reduce the rate of repetitive queries.
That is why forward-looking brands are using AI chatbots to provide the right buying guidance and quick support while encouraging them to use self-service options. This also helps businesses eliminate some commonly facing CX challenges, like:
Long wait times: Getting help through conventional channels like phone or e-mail takes too long often resulting in a frustrating experience for customers, particularly when they require instant support.

Inefficient Customer Service: Most contact centers are heavily dependent on human agents, who can only assist a limited number of customers. Without a significant increase in manpower, it becomes difficult for businesses to scale up customer service operations.

Lack of Personalization: Due to the sheer volume of queries, conventional support functions are unable to offer dedicated and personalized attention to customers with complex issues, leading to a poor experience.
You can now clearly see how Artificial Intelligence is changing the way we support our customers, whether they're asking simple questions or trying to make a purchasing decision. Let's take a dive into how AI chatbots can be leveraged to establish a superior self-serve experience for your customers.

One important thing to remember:

To make an AI chatbot work for customer self-service, you need to power it up with information and knowledge. With more customer data, comes better bot performance. For your AI chatbot to be at its best, your knowledge base (KB) needs to be enriched and up-to-date with sufficient information that your customers mostly search for. You may also need to develop a proper content strategy to increase your knowledge base more than just a bot-based support strategy.

To create a good knowledge base content means to make it tailored and relevant for your audience. It cultivates empathy for your customers which leads to a long-term relationship with your brand. In other words, you should know what issues your customers might run into, and create relevant content that makes your bot capable of resolving those issues

How to Keep Your Chatbot Self-serve Ready


The first thing is to sketch out your customer personas. This will help you capture certain patterns of their behavior, intent, their challenges, and goals. Here are the next steps to follow to keep your AI Chatbot self-serve ready:

Identify Pain Points

Once you are clear with your customer's personas, it is time to sketch out your customer journey and identify all the potential pain points where they may have an issue/query. Once you start curating the list of problems faced by your customers, you can easily layout your content for your knowledge base.

Solve FAQs

The next step is to scope through your existing support channels like emails, social media, and live chat messages to figure out the frequently asked questions (FAQs) from your customers. Create a repository of all these questions with the ideal solutions and map them under the respective touch-points.

While implementing a bot-based support strategy, the collected information will help in solving common queries as the bot will already be learning from the data. Also, it makes the bot aware of your customers' behaviors and the types of questions they usually ask, making the bot smarter over time.

Enrich KB Content:

You need to ensure you constantly update the knowledge base content to make it accurate, current, and relevant. With the help of Artificial Intelligence (AI) and Machine Learning (ML), a constant stream of learning will be consumed by the bot and it is vital to keep the content up-to-date to make the most out of the learning. And any piece of outdated content suggested by the bot will leave the customer confused and frustrated, hampering the relationship built over the days.

Measure Success:

One of the crucial aspects of your bot strategy is to figure out whether it is actually working for your customers or not. It may be working fine for your business but, you need to proactively track the performance of your AI chatbot and keep taking necessary actions to improve it. To improve and grow, you need to measure your success. And to do that, you need to monitor the following:

1. Rate of engagement with your chatbot

2. No. of queries being deflected/resolved by the chatbot

3. Is the bot groomed and trained regularly to answer all FAQs?

Final Thoughts
Unlike traditional chatbots that are limited to automating basic tasks, AI Chatbots bring a new evolution in customer self-service. Owing to the innovations in NLP & ML in this digitally transforming AI era, you can leverage AI chatbots to break free from the traditional customer service methods, and make your business future-ready.

After a deep dive into the need for chatbots, AI-driven self-service, and their strategies, it is also important to figure out the best AI platforms to enable self-service support for your business.

By deploying the best AI chatbots to your customer support, you'll do much more than just looking tech-savvy (although you will). Haptik's AI chatbots help you save time over customer interactions, improve the customer experience and help you build a more robust support function on your website or app.
---
Interested to explore more or want to try out a chatbot of your own?