Welcoming Kalaari Capital to the Haptik Family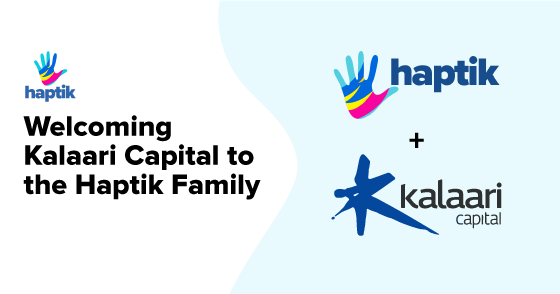 This post has been written by Aakrit Vaish, Co-Founder & CEO of Haptik.


About two years ago, Swapan, Harish and I had this idea that mobile messaging works, and there can be so much more done with the medium than just exchange emoticons. We asked, is there a world in which we could talk to brands just like we talk to friends over WhatsApp? And then when we formally incorporated Haptik about a year ago, we realized that at the core of it is a much larger problem: finding information and support for your products and services. How do I subscribe to certain features? What are the benefits of Plan A vs Plan B? Where is the nearest service center? When is the next upgrade coming out? All these are complex questions across most products, that cannot be answered simply by doing a Google search. And when it comes to troubleshooting, we all know the pains of calling a company. It is a poor, dated experience because voice is a difficult communication channel to master, and synchronous means you need to dedicate 100% attention to it.


That's when it all came together: messaging + consumer help + products & services + asynchronous = Haptik. After much iteration, we finally launched the app in India earlier this year on March 31. And the response was overwhelming. More than any of us had ever imagined. People were so frustrated by the existing alternatives that they viewed Haptik almost as a messiah to help them with all their burning issues. We figured we're on to something, and that's when we actually started putting a business plan together! And today, we are thrilled to announce that Kalaari Capital has joined the Haptik family with a $1m round of seed financing.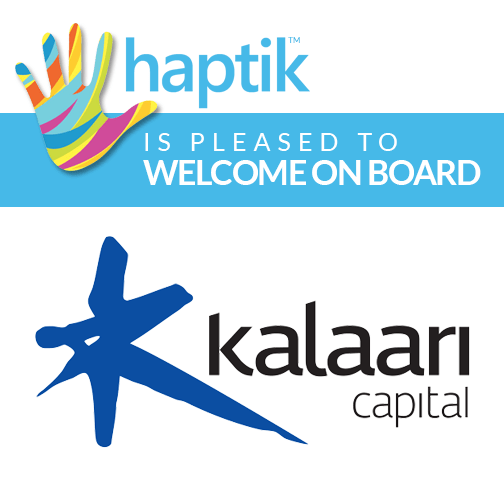 Kalaari, of course, is one of the premier Venture Capital funds in the country both in terms of reputation as well as track record. Their current portfolio includes e-commerce heavy weights like Snapdeal, Mnytra, Bluestone, Urban Ladder as well as mobile companies such as Magzter, Swipe and Apalya. Mattermark, a platform that ranks funds based on portfolio activity, currently has Kalaari ranked at #2 among all venture investors globally! (Update: After this announcement, they have now reached #1!) Over the last few months as we have gotten to know them, we have realized their conviction in the space and what it will take to succeed in it. We look forward to leveraging all the experience they bring in building big global businesses out of India.


The funds will be used for scaling the service in India in every aspect: user acquisition, building the chat experts team, engineering, and business development. We will be looking to add people to the team in every one of these departments, so would love to hear from you if you're interested.


For now, I need to get back to work. Since we're just getting started.