Welcome To The Party, Facebook M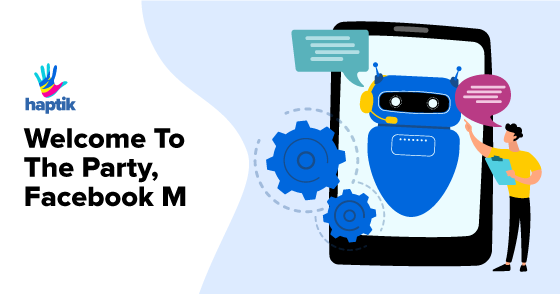 In case you haven't heard, yesterday Facebook announced the testing of a new service called M, their virtual assistant within Facebook Messenger. This is a watershed moment in the messaging assistant industry, one that became "hot" earlier this year leading to (by our count) almost 75 companies in the space globally. At Haptik, we have been at it for a while – the service was launched in April 2014. For a long time, we were the loners, trying to change user behavior and convince everyone this is what the future will look like. And today, with the global leader in social communication joining in, we are super excited about the validation of our hypothesis in more ways than one.
M, we are sure you understand building a virtual assistant that can get "anything" done is not child's play. Its a complex business that requires strong fundamentals of service quality, understanding of human emotion, and incredibly scalable technology. As the veterans in this space (you make us feel old now), we think it is our responsibility to welcome you with some insights on what to expect. We hope this helps you settle in 🙂

1. Do not implicitly trust your AI self

You already made this choice, but we just want to reassure you that it's a good one. Chat bots are beautiful given with text the variables of speech synthesis are removed.
But, they can also be dumb.
Exhibit A: Image Below
2. Making The User Wait? Don't even think about it.

When you're building a messaging platform, the nature of the conversation is meant to be asynchronous. The general assumption would be that, "
It's okay for users to wait a couple of minutes.
"
WRONG!

People are impatient (duh). And whereas the asynchronous nature helps once the user is engaged, it is critical the first response be delivered almost instantly. Given its virtual and there is no voice, users need to immediately
feel
there is someone on the other side of that chat window. In a bid to move too fast, response times can drop and when there are not enough experienced "trainers" in the background, it can be detrimental to the service. While having 700 Million users on Messenger waiting to get their hands on M is very exciting, one bad experience and you may lose them to, ummm, maybe Haptik or something 😉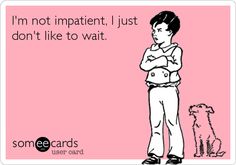 3. Your research seems to be on the right track
"One of M's most popular requests from its Facebook employee testers: the service can call your cable company and endure the endless hold times and automated messages to help you set up home wifi or cancel your HBO"

Awesome! You guys have caught up with Haptik circa 2013! There's no denying that the most excruciatingly painful experience in the world currently is dealing with customer care. We in fact started with a singular focus on that piece of the puzzle. Do it well once for any user, and you'll have their eternal gratitude.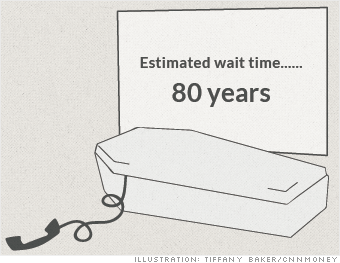 4. Dealing With Trolls, Lots of Them
This probably is the most fun thing of being in a business like ours. You'll have tons of bored users (so to say), who send a message with no specific agenda but to find themselves some entertainment. Our take – give it to them
Let the machine, the trainers and your entire team guffaw, because the lousiest of things make for real fun after party stories!

5. User Reviews Can Leave You Stunned (And not in the good way)
Trust us on this: users are going to have crazy expectations, and you can never prepare yourself for it. You're going to give them the moon and the stars, and they'll still want more. Case in point is this review below:
You can't even spit in the coffees you have delivered to them. :/
6. Real Names and Real People – Don't Become a Siri

Admit it, the reason you went gender neutral was because you couldn't digest seeing Ralph Fiennes replace Judi Dench. Suck it up. But, seriously, showing real people as agents on the other side helps. Your users better understand that there are humans responding back to their requests. The emotional connect and gratification is far higher than flirting with Siri.
7. There will be clones
Even though you're barely a day old, there are already are a bunch of younger apps in the field. We've been cloned so much that apparently when people post to Freelancer asking explicitly for a copy of us, they believe $250-$750 is a sufficient budget. Imitation is the best form of flattery – so be prepared to be flattered, a lot!

We hope M experiences and creates all the magic that it promises, and we look forward to learning from you. Hopefully, soon we'll cross our paths for a good game.


Until then, welcome to the party, M!