Interns Be Like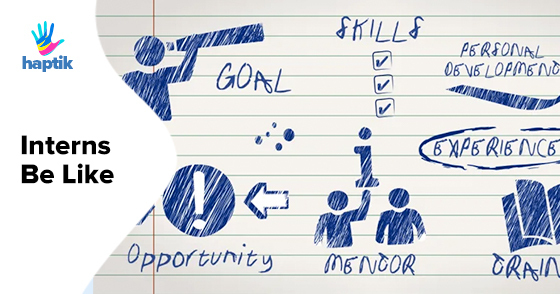 Hey, my name is Simranjot and I've been interning at various firms for over a year now; and currently, I am working as an Intern iOS Developer, here at Haptik. Given my intense internship experience, let me give you some insights into things that I have learnt over the course of the year; The mistakes I had made, the things I had done right & the realizations that came at the end of each day – all of it.
Note: This article is not about how to get yourself an Internship.
Prashant Sharma Concluded One Thing Very Well in one of his Article that I followed right from the start.
"A spark to learn, a desire to go all out to get things working, willingness to apply your own thoughts and not work only according to directions. Most importantly knowing how to have fun and keeping the surrounding around you light is what makes you impeccable."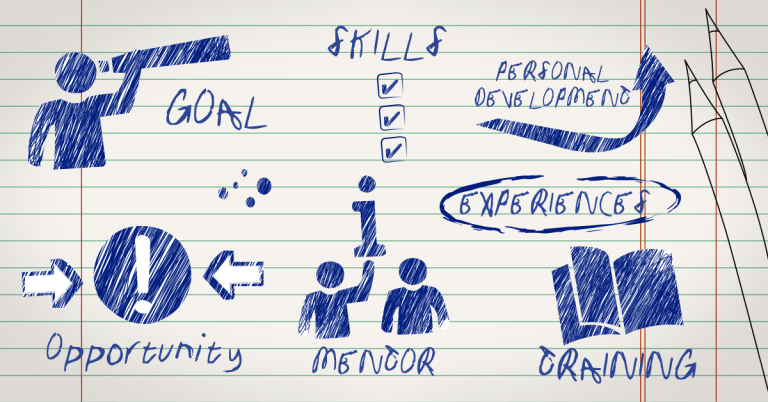 Back to Basics
One thing that most of us don't even care to think is what it actually means to get your First Internship in the first place. It's a moment of pride that you should own very strongly and now here, at Haptik I am making the most of it.
Jump In The Water and Learn To Swim
No one else other than yourself, will know where your passion lies. Be a person who learns through building, experiencing and experimenting. Mature over time by learning things on your own rather than asking for help at every other problem; otherwise how would it matter if you are interning or attending school? Be smart enough to understand the difference and learn by doing it yourself even if it takes more time than expected. That is what will be the start; the making of what you want to achieve. This is what your peers would have done during their internships and expect you to do the same, as this is one thing that no one else can do for you.
A Twist In The Plot
Right from the very beginning, you believe an internship will add value to your resume and help you get a better job offer. To make your resume even better, you jot down all your projects & technologies you've worked on. We do all of this without even pondering over the value they have added to our "learning" and carry on with the same mindset when we go for the next internship; to add another bullet point to our list.
Your Big Mistake
You start off things with every bit of energy you have in order to learn new things. You work hard for it and after some time, you get comfortable doing it. You get to know how things work and continue doing the same until the end of your Internship.
---
And here lies your MISTAKE!
Get Out Before it Gets you!
Tell me one thing: How does doing the same thing over and over again make you passionate about your work? Would you ever call a person passionate just because he folds boxes thousand times a day? No, you won't! If this is what you are doing, then you are barely learning anything new.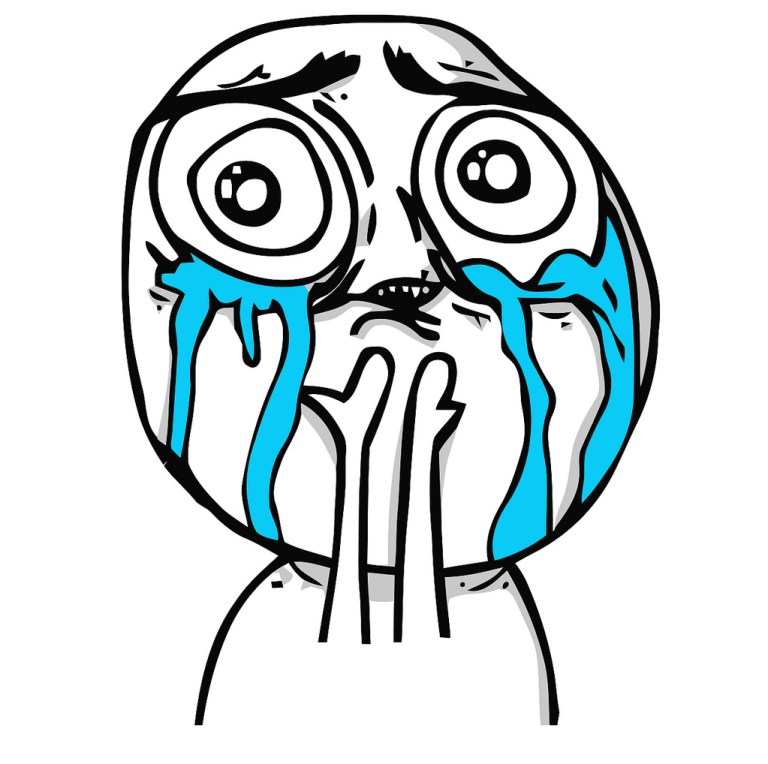 You need to always keep challenging yourself, getting out of your comfort zone; accepting that you are not perfect and there is much more to learn. Remind yourself of why you wanted to get an Internship in the first place. Not many land up as interns in good companies. "This Is Your Chance".
Fasten your Seat-belts. It's going to be a bumpy ride.
"New to something with a lot of stuff coming your way, May the Force be with you."
In the first few weeks, there are a ton of things that you need to learn. You have to work on the basics of the technology to get a solid start, learn the best practices and guidelines, and a lot more stuff. Along with all the learning you are given a bunch of tasks on which you don't want to start missing the deadlines.
Phew!
While this happens, you may get the feeling of things not working the way you want them to and you definitely get the idea that your ride is going to be Bumpy.
But that's quite all right, if you ask me. As my Senior Vinay Jain here at Haptik always says —
"You didn't come this far only to come this far!"
This is what you need to do when you start off with new things. You got to let the work sink in. You work for it, understand it to the core till the time you really get to know how it actually works. I know it's hard to get hold of new things but it gets better when you spend more time on it. Trust me, it will get smoother with time. Think of it like when you were a kid trying to learn how to ride a bicycle (I know you must've heard this reference many times) but what can I say, it's actually that simple. You work for it till you get it. Period.
After All, Tomorrow Is Another Day!
At times you get tired and frustrated by the work you do, or think about the pending work. Believe me you really want this to happen to you once in a while. You must be thinking: "what you trying to say, man?".
Take this, you came out of your college/high school or whatever. Till now you haven't actually got the slightest of an idea how things run in the Industry / 'The real World'. This frustration or whatever you want to call this thing makes you understand the virtue of patience. You'll then start taking your tasks, deadlines and your work more sincerely. Then from next day on-wards till the rest of your internship, this keeps decreasing and respectively your productivity keeps increasing.
If you don't get frustrated at times, then you might be at the wrong place.
A Martini; Shaken, not stirred.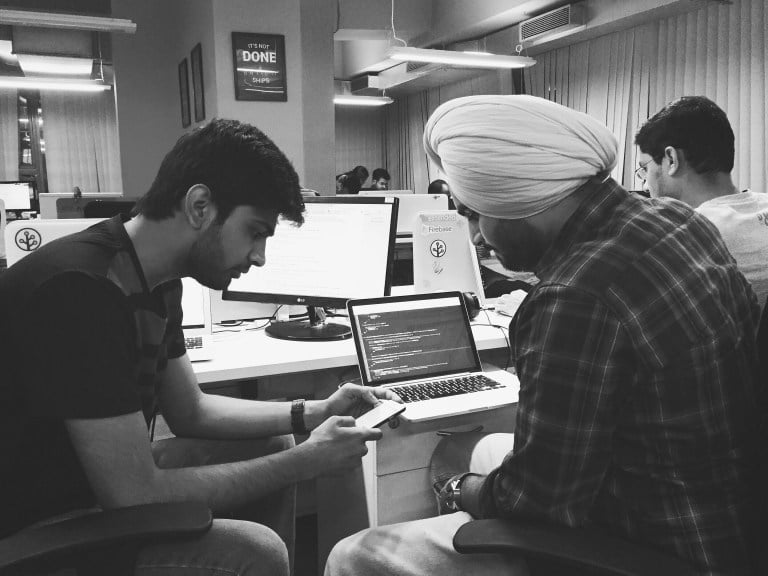 Wait, What! how does that heading even make sense in this context?
Here's How: A lot of us think and work in the fear of their seniors there. But in reality, your seniors are your friends/buddies. They were also interns back in their lives and wish nothing but try to teach and make you understand every thing that you do over there. Don't panic even if you have to ask the silliest of things. Talk loud and clear without fear (make sure you are making some sense out of it). You have already come this far, make the most out of it. Being positive really makes a difference.
So in actual it's the opposite, as James Bond says "Shaken, not stirred".
It's Every Man for Himself
"Every man for Himself and the Devil takes the Hindmost."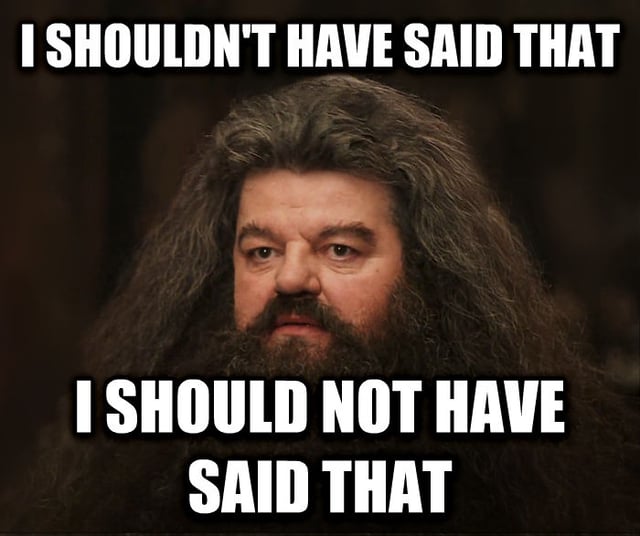 NOTE: Everything in the following paragraph should be taken in a GOOD SENSE!
The sooner you realize it, the better you start to do. Now, don't confuse this thing with a thought that no one wants you to be successful or they don't care if you do well or not. NO! Instead, your seniors will be more than happy to see you doing everything you can, to learn and be good at it.
Think of it in a much broader scope of life, no one will be there to help you when you would be working for your own ventures or when you'll be trying to take on your Dream Company. What you learn today will help you in the future.
You don't become selfish by thinking so. It's the rule of life, you have to keep moving forward. Dream BIG. It doesn't cost you anything, but make sure you are doing something for it.
Show me the money!
Be there for the knowledge and wisdom, not for money.
Good initial money will not make you and your career, but knowledge and wisdom will sure do just fine. Need I explain any more, eh?
---
Go ahead, make your day!
I hope you can relate with all of the things I have mentioned above. Keep rounding up the usual suspects. Make it worth and have a good one.