Haptik is Conversational IVR Ready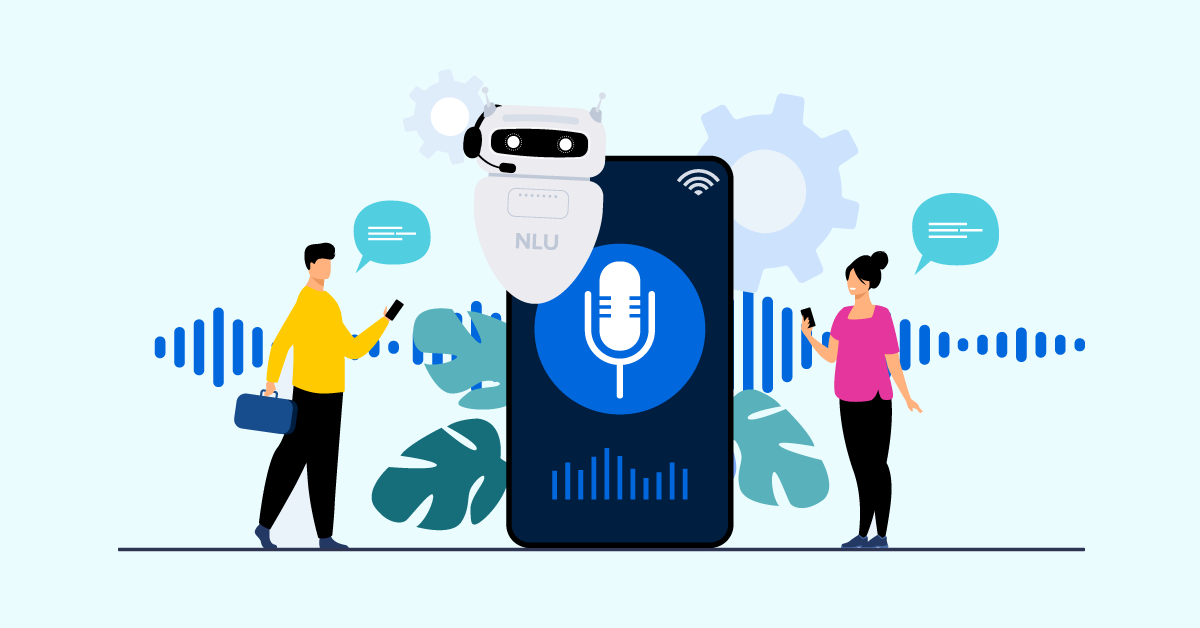 Conversational IVR solution allows businesses to engage customers calling in for support or incident resolution. The solution is capable of processing speech as input and answering queries in natural human-like language. Conversational IVR is the very solution to cater to rising customer expectations and is the obvious step up from old maze-like multi-step menu options of traditional IVR solution.Haptik's Conversational IVR leverages Haptik's Natural Language Understanding and conversation flow capabilities of Virtual Assistants. This ensures that customers are able to self-serve themselves instead of having to rely on connecting with a live agent.The Conversational IVR solutions from Haptik are equipped with out-of-the-box integrations with Telephony partner - AudioCodes Voice AI Connect and contact center providers such as Genesys, Cisco and Mitel.


Let's quickly see how this works:
When a customer calls a business via Conversational IVR Contact Centre, the caller is greeted by a human-like voice to understand the help they need.

Instead of punching numbers and going through complex tree menus, the caller can simply explain the support needed by interacting naturally.

The speech is processed by telephony gateways, to provide Haptik's NLP engine with text to generate the accurate response.

The response text file is converted to audio-based reply to answer the user query over the call.

In cases where human assistance is needed, Conversational IVR solution can also transfer the caller to a live agent and offer a consistent experience.
To check out this solution in action, you can watch how it works here:

Before we dive deeper into the benefits of Conversational IVR, it's critical to understand the burning problems with traditional IVRs and its experience. Here are some interesting stats to give you an overall picture that reduces the number of agents required to handle calls, thereby reducing associated manpower costs:
73% of customers agree that if automated voice systems could converse as a real person, the experience will improve.

46% of customers say that traditional IVRs have too many menu options to remember.

45% of customers are forced to repeat themselves on IVR calls

61% of customers believe that it offers a poor experience.
Enter Conversational IVR
Here are the benefits of upgrading from the traditional IVR:
Self-service support: Callers prefer an interactive self-service solution that provides quick and accurate responses. Instead of going through complex menu trees, Conversational IVR helps callers explain their issue at once using natural speech.

Boost NPS: Conversational IVR increases the First Call Resolution (FCR) rates thereby improving Net Promoter Score (NPS) - key performance indicators for customer satisfaction.

Resolve queries faster: Conversational IVRs leverage Haptik's AI platform to understand and resolve queries. In cases where it is unable to understand the issue, calls are transferred to live agents with context to the conversation and without any friction.

Reduce cost and improve operational efficiency: Customer-friendly voice automation Unlike agents who can handle only a limited number of calls in a day, automation handles unlimited call volumes and is scalable.

Differentiated brand perception: Businesses adopting Conversational IVR solutions are perceived as Digital AI-first organizations that truly care about customer experience. It helps them establish a differentiated yet consistent brand tone across channels.
Explore 7 remarkable Conversational IVR trends for the year 2021 and beyond
Conclusion
Many organizations saw a surge in support calls in 2020 and were facing a hard time tackling strained trained manpower availability to handle the call load. Conversational IVRs are a blend of IVR and AI-driven Virtual Assistants that can provide two-fold benefits: improving the customer experience by simplifying customer support journeys with voice interactions & reduce operational costs by using an automation-first strategy instead of all-human support. With a solution that is reliable, scalable and cost-efficient, Conversational IVRs are the next step towards Digital Transformation for making Contact Centers future-proof.
---
Want to develop an Intelligent Virtual Assistant solution for your brand?