Haptik partners with Convrg's team for North American Expansion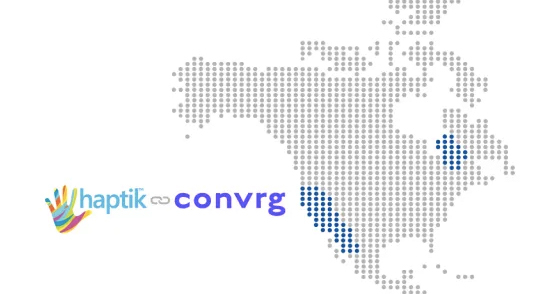 As one of the world's largest Conversational AI companies, Haptik has powered automated conversations for a number of leading enterprises, including Samsung, KFC, Coca Cola, Future Group, Club Mahindra, among many others. The recent $100 million strategic investment by Reliance Jio in April this year has made us one of the most well-funded Conversational AI startups globally. Needless to say, the ambition and desire to create a world-class product-driven organization is greater than ever. And today, we are happy to announce a big step towards this effort.

Haptik has brought on board the founding team of Convrg, a Los Angeles based Conversational AI startup, to drive our expansion in the North American market. Convrg was started in 2017 and recently built the chatbot powering the most engaging Reddit advertisement of all time. Additionally, we have added Timothy Carey, a technology industry veteran with over 20 years of experience across AI and enterprise software, who joins Haptik as our General Manager for the region.
Meet Haptik US
Prior to joining Haptik, Timothy Carey was General Manager of AI Cognitive Solutions at IPSoft, one of the world's leading AI companies. He comes with a wide range of experience in providing sales, marketing, and business development leadership, for both start-ups and established companies in the areas of Cognitive AI, Machine Learning, Data & Analytics, Cloud/SaaS, and Enterprise Software.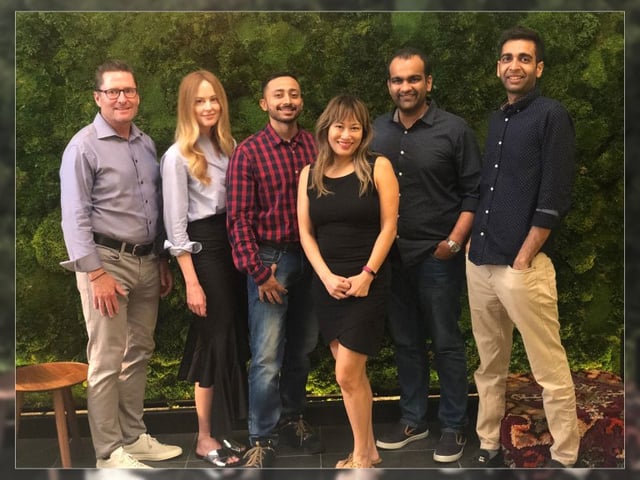 Haptik US team with Co-Founder & CEO Aakrit Vaish. From left to right: Timothy Carey, Liz Snower, Amit Gupta, Audrey Wu, Aakrit Vaish, Nikhil Kejriwal

Convrg's founding team, Audrey Wu, Liz Snower, and Amit Gupta, will be reporting to Timothy Carey, respectively serving as VP of Strategic Partnerships, VP of Growth and VP of Technology Solutions. The trio have been behind many of the industry's most successful chatbots and voice products, and are widely regarded as pioneers in the emerging Conversational AI space. Besides Redditt, their clients over the years have included The Grammy's, E & J Gallo Wines, Sephora, Proactiv, among others.


What The Team Had to Say
"We've been doing business in North America for a few years now, but given the nature of the market, we knew we needed a dedicated full-time operation there. Given what they've accomplished in AI and in enterprise software leading up to this, the team we've put in place gives us a solid foothold in the U.S.", said Aakrit Vaish, Haptik's Co-Founder and CEO.

"Between the Haptik India team and our team in the US, we've helped more enterprise brands connect with consumers via messaging, web-chat and voice than most other AI companies in the world, with years of compelling case studies across verticals to prove it," said Timothy Carey.

"As part of Haptik, we're combining the powerful knowledge we've acquired through years of developing customized conversational AI solutions for recognizable customers–which have included The GRAMMYs and Reddit, among many others–with sophisticated technology that's been optimized through billions of conversations with consumers. To call this a huge win for the brands we work with would be to understate the significance of the advantage this poses", said Audrey Wu.
Looking Ahead
Haptik's Conversational AI products have been widely recognized by enterprises in India and across the globe for their cutting edge impact. Given that the US is the biggest and fastest-growing market in the world for AI solutions, expanding our presence in the region was the logical next step in the journey. And with their combined years of experience and proven expertise in the Conversational AI space, the Haptik US team is certainly more than well-equipped to put the company on the map in North America!


---

Do you want a Conversational AI solution for your enterprise?