AI chatbots in APAC: Winning the customer service race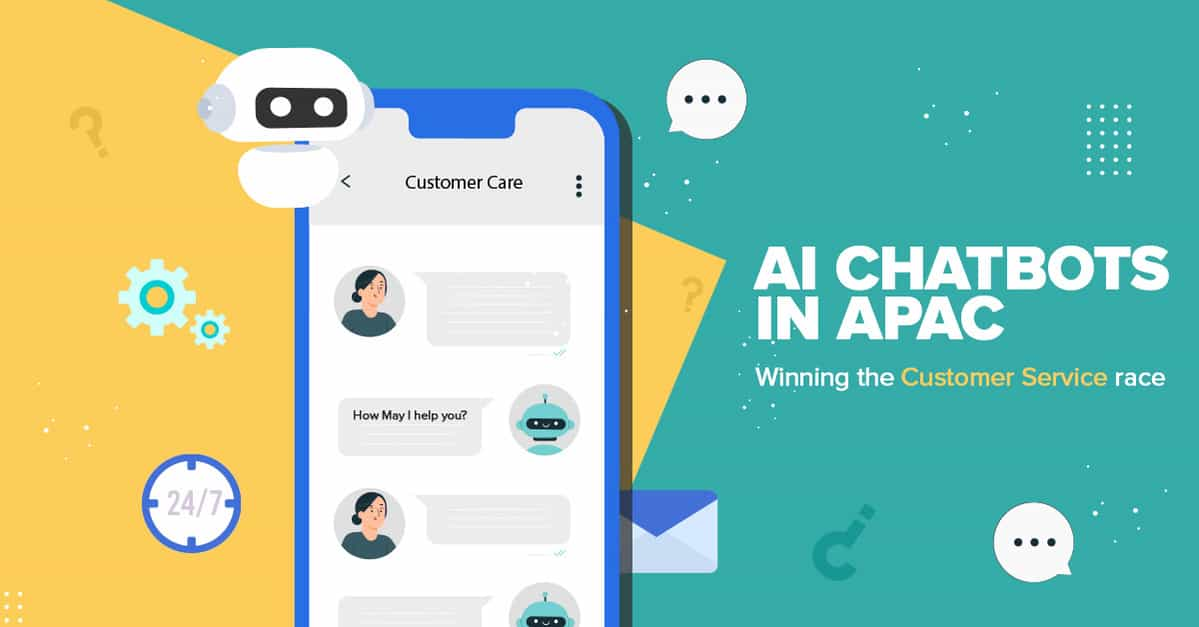 As consumers were navigating through the unprecedented changes brought by the pandemic, the frequency with which they sought support from businesses increased. 80% of customer business leaders in South East Asia agreed that they saw an increase in overall contact volume since February 2020. COVID 19 has undoubtedly raised the bar of customer expectations. Customers now increasingly desire instant personalized support delivered via messaging on digital channels, forcing brands to embrace new artificial intelligence technologies like chatbots to meet these demands. And these expectations will keep growing as customer service becomes a deciding factor when choosing a brand, with 71% of consumers in APAC stating they would switch to a competitor after one bad customer service experience.
In this blog, we will discuss how brands in the APAC region can offer enhanced customer service and exceed customer expectations while reducing support costs with the help of an AI chatbot.
Being available 24/7 across digital channels
With an AI chatbot, a brand can be available to help customers when they need them the most! AI chatbots are well equipped to handle day-to-day issues and FAQs. Customers don't have to suffer from long wait times or wait to get hold of a customer service agent. They can simply get their queries resolved by conversing with the AI chatbot. According to reports, more and more customers across the APAC region are turning to social media as their primary support channel. With AI chatbots, brands can quickly implement an omnichannel support strategy to serve customers on their preferred channels. Also, AI-powered chatbots can preserve information across channels, so customers don't have to explain their issues repetitively.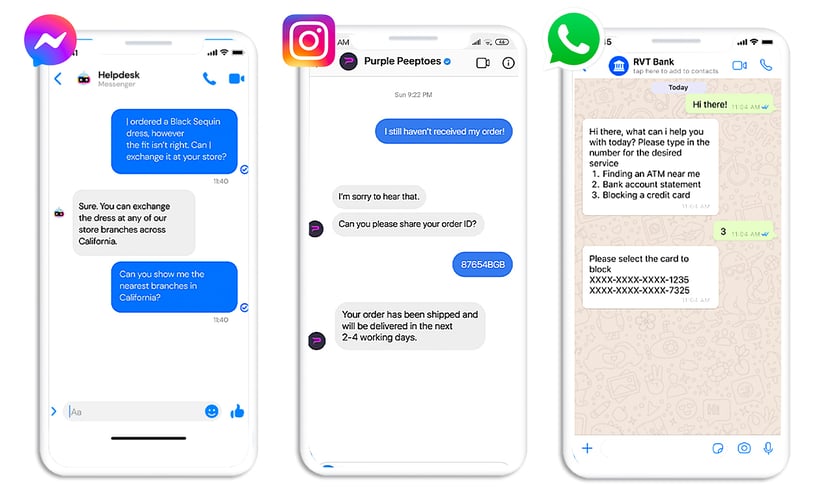 Achieve scalability

One of the major challenges the businesses faced during the pandemic was they could not keep up with the increased customer contact volumes. Hiring new customer service representatives and training them is costly and time-consuming. Bands can easily handle the rush in the traffic during peak times economically with the help of AI chatbots, thus reducing the overall customer service costs. 44% of customer service leaders worldwide agreed that live chat & messaging were critical for them to maintain service levels during a crisis.
Reduce agent workload

Only 16% of APAC agents are pleased with their workload. An AI chatbot can handle all the regular queries and only transfer the complex ones beyond its scope to agents based on their skill sets and current workload. This frees the agents and allows them to focus their efforts on significant problems.


Agents require not only the headspace but also the correct information and context to solve a customer query quickly. AI chatbots can help agents with all this data in real-time, so they don't have to spend time searching, resulting in faster resolution and reduced time-per-interaction.


Drive better customer experience

An AI chatbot can monitor all customer conversations and analyze support tickets to understand customers' needs better. It can study which agent responses drive the most positive customer reactions. All these insights help AI chatbots understand the customers and provide contextual support proactively the next time, improving the overall customer experience.
Brands can also keep their customers informed and updated about the status of their queries with the help of timely proactive notifications by deploying an AI chatbot.
Delivering personalization
With AI chatbots, brands can deliver a personalized experience for their customers. Instead of providing generic responses and help, the AI chatbot can emulate human interaction by identifying and assisting customers with specific and relevant information. It can also continue the conversation by picking up older communication threads. 94% of consumers across APAC are ready to pay more for companies that personalize the customer service experience.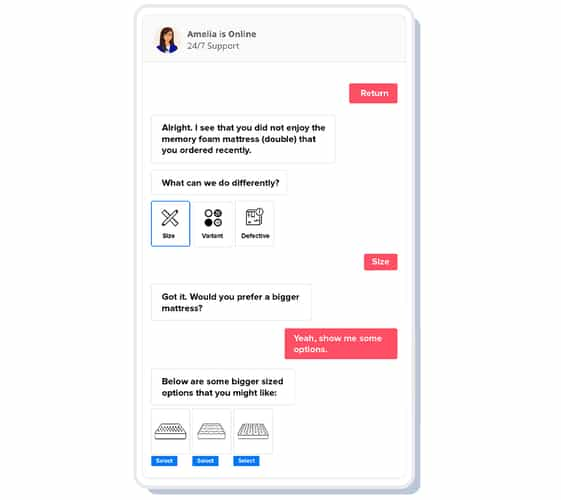 Collect feedback

AI chatbots can collect feedback in a more engaging, conversational, and easy way rather than asking customers to fill out long feedback forms, which they are doubtful to complete.
StarHub powering omnichannel support with AI chatbot

StarHub, a leading homegrown Singapore company that delivers world-class communication, entertainment, and digital solutions, built an AI chatbot to amplify its customer support. The chatbot was deployed on their Facebook Page to answer queries for their services across Digital TV, Cable, IPTV, Broadband Internet, Telephone, and Mobile. The purpose was to provide prompt support and deliver delightful customer experiences. After implementing the AI chatbot, the brand saw a 125% increase in NPS and an improvement in first response times. Looking at the positive response on the Facebook platform, StarHub extended the deployment of the AI chatbot across other channels like WhatsApp and the Website.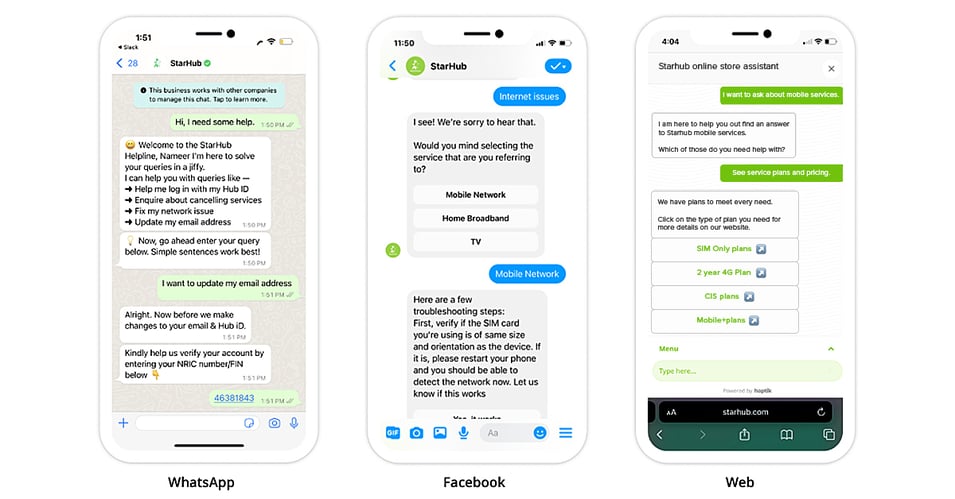 Know how StarHub enhanced customer service with Haptik
Conclusion

The APAC conversational AI market is expected to become $3.022.4 million by 2028, witnessing the highest growth globally. Many businesses are looking to deploy AI chatbots to boost their customer support efforts as customers look for prompt, tailored customer service. Consumers are also willing to shell out extra money for brands that understand their needs and provide personalized assistance. An AI chatbot can play a crucial role in helping companies improve their NPS and CSAT, reduce customer support costs, and create a brand differentiator for themselves.