Datagiri Meetup: Machine Learning Event Roundup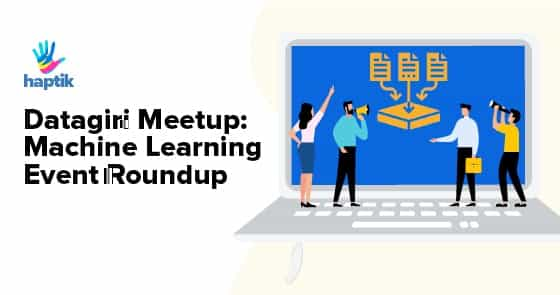 Last Saturday, 17th June, we hosted a meet-up of Data-Scientists in collaboration with DataGiri at the 91Springboard Andheri office in Mumbai. Through this event, we got an opportunity to demonstrate and give our audience a hands-on experience of one of the machine learning modules underlying Haptik's chatbots.
Around 125 Researchers and Developers from various industry domains participated in the workshop. Apart from them, there were few entrepreneurs and business analyst, who showed up to keep in touch with the evolving technology.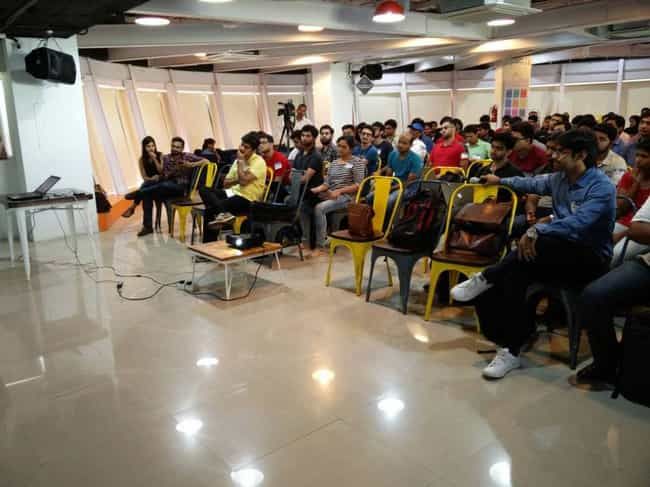 At Haptik, we have been building chat-bots for over 3 years now. Today, Chat-bots that powers Haptik collectively processes over 2 million messages every day. We believe that our engineering team has built best systems in place to power Chat-bots and we wanted to share our learnings with the community.
The event started out with Swapan Rajdev, CTO and Co-founder of Haptik welcoming everyone and sharing insights on evolving technology in Chat-bot industry. Following that, Krupal Modi, who leads Machine Learning at Haptik, spoke about the fundamental machine learning concepts required to build an intelligent and scalable dialogue systems. He introduced everyone to Chatbot NER, one of the key modules used in Machine Learning Pipeline at Haptik.
Finally, Apurva Nagvenkar, Machine Learning Scientist at Haptik, demonstrated various applications of Chatbot NER and explained the approach and architecture for the same. Participants were given access to the module hosted on Haptik's servers and were allowed to play around with it to test it on different business use-cases.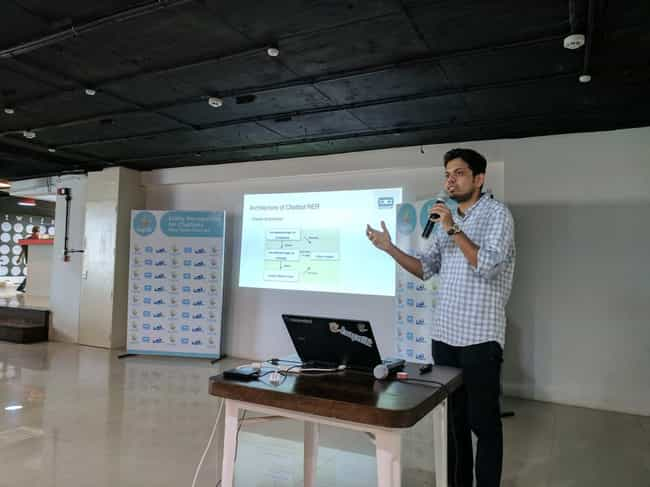 Admist all the engineering activities, Haptik Volunteers actively took feedback and inputs from participants which will be incorporated in upcoming version of the module and will help us improve our machine learning stack.
The amazing turnout, the feedback and the exposure we gained from this event couldn't have been possible without active participation and support from the DataGiri team and Haptik Volunteers who showed up on a Saturday afternoon, being up and active throughout the event. It was a great experience sharing our knowledge with the community, especially when we have some big news coming their way soon 😉