COMMERCE
Power End-to-end Commerce with Haptik's GPT-first Platform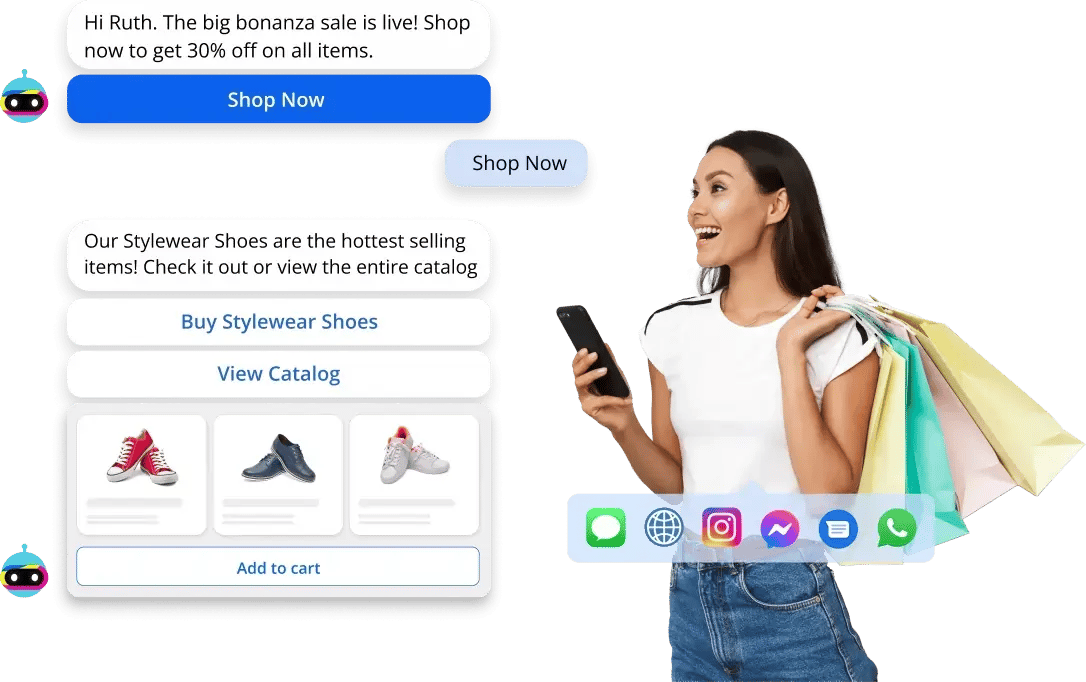 Engage customers in human-like conversations powered by GPT and drive the end-to-end commerce journey on WhatsApp and other popular messaging channels.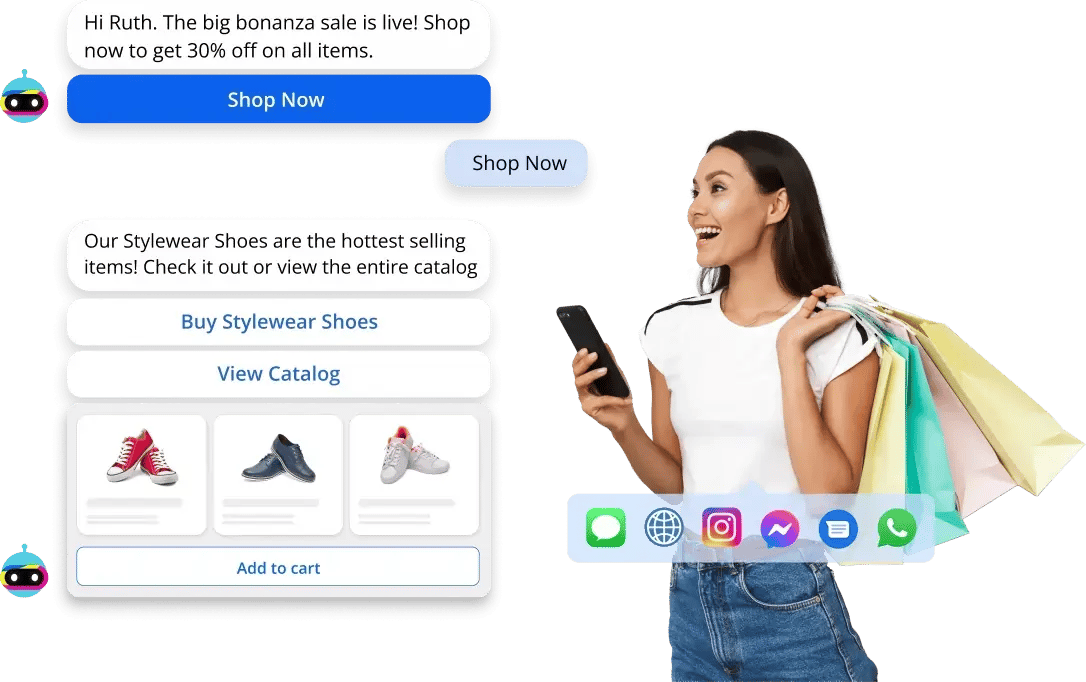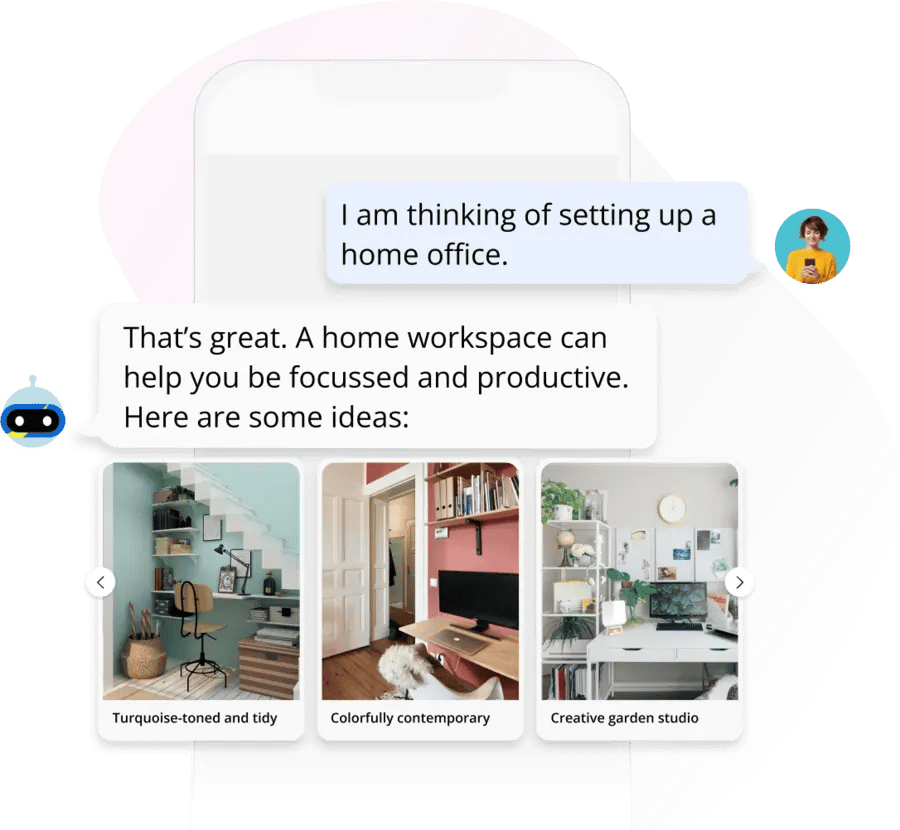 Turn Browsers into Buyers with Chat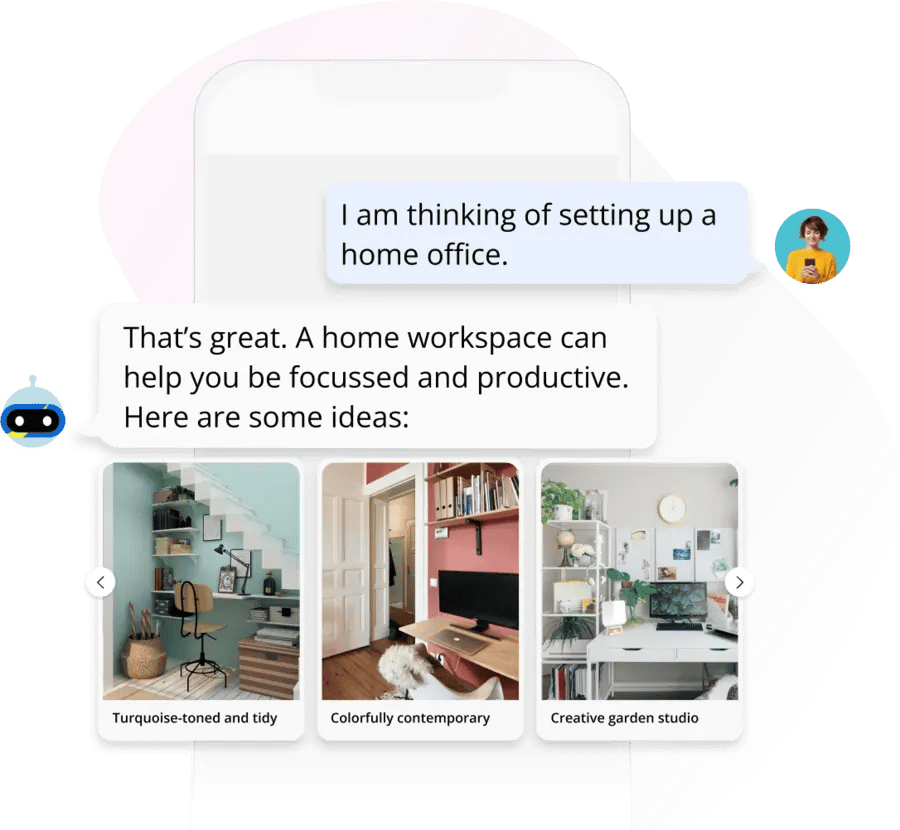 Engage shoppers with tailored recommendations that appeal to their styles, preferences and budgets.

Convince potential customers to choose your product by engaging in meaningful, one-on-one conversations and providing them with relevant options.

Save time by quickly providing answers to FAQs on products, shipping, returns, and more.
Read Now : Conversational Commerce Guide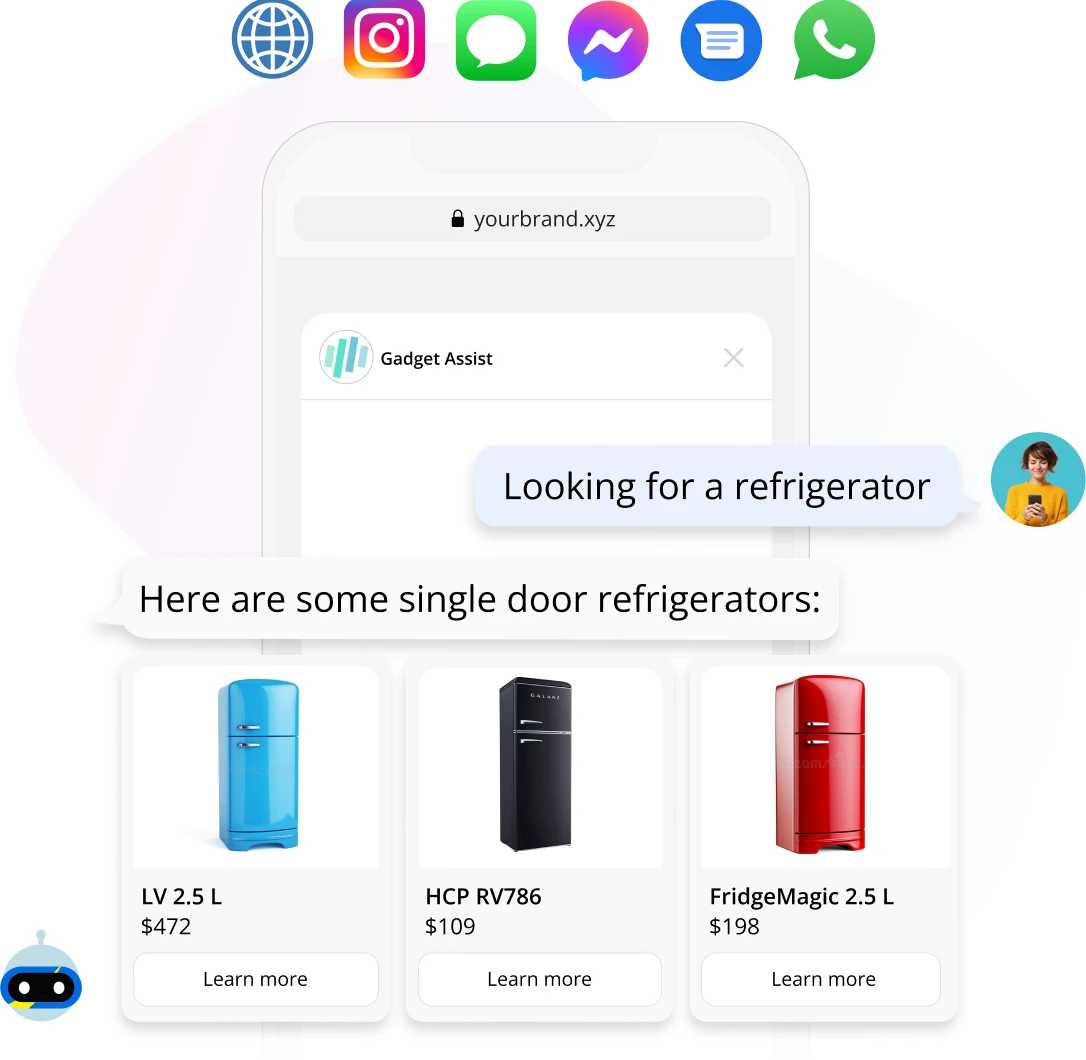 Start Selling on Every Channel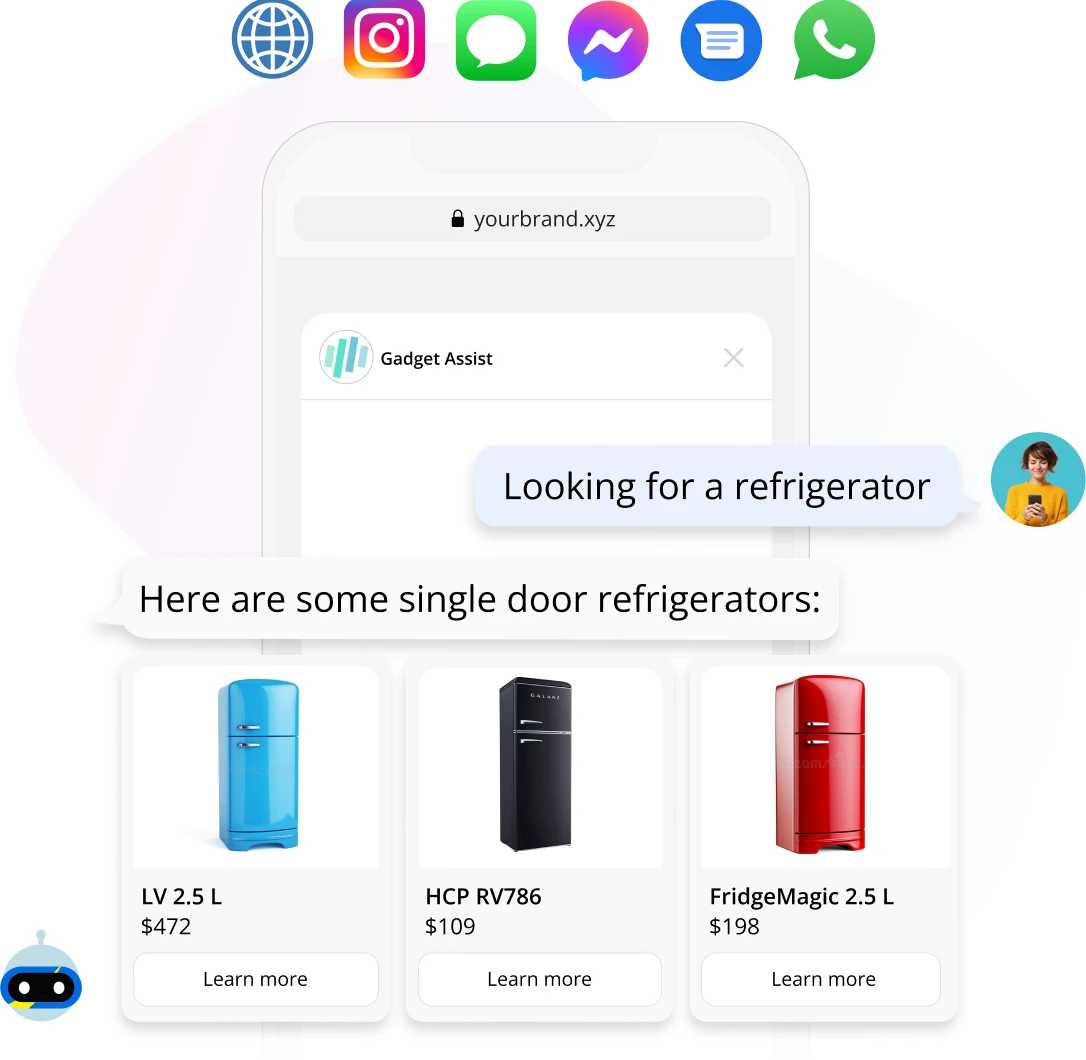 Bring your entire product catalog to popular messaging channels like WhatsApp, Instagram, and Google Business Messages.

Enable prospects to compare products, read customer reviews, add items to their cart and finish the payment process - all within the messaging channel.

Re-engage shoppers who abandoned their carts and successfully complete the transaction.
Explore How Shopping Bots Can Boost Sales
Maximize Conversions & Sales Through Conversations
Provide buying guidance and product recommendations on channels customers already use
Increase Average Order Value
Provide product recommendations based on the customer's browsing behavior and purchase history.
Automate Product Q&A
Make shopping seamless for your customers by answering their frequently asked questions, so that they don't need to contact a live agent.
Start Upselling & Cross-selling
Offer upselling and cross-selling options that enhance the shopping experience and improve your conversions.
Product Comparison
Help buyers make educated buying decisions by comparing two different products from the same category.
Conversational Commerce Solutions for Every Industry
All industries can leverage conversational commerce, not just eCommerce brands.
Insurance
Guide customers through the entire policy selection process from scratch so they can make informed decisions about which insurance plan is best suited for them.
Solutions for Insurance
Fintech
Steer your customers in the right direction with helpful advice on investments and trading , as well as useful financial tips that can help raise their overall financial literacy.
Solutions for Fintech
Retail
From discovering products to payment, our retail solution simplifies the connection between your brand and your customers!
Solutions for Retail