SUPPORT
Unlock Unmatched Efficiency in Customer Support with
Generative AI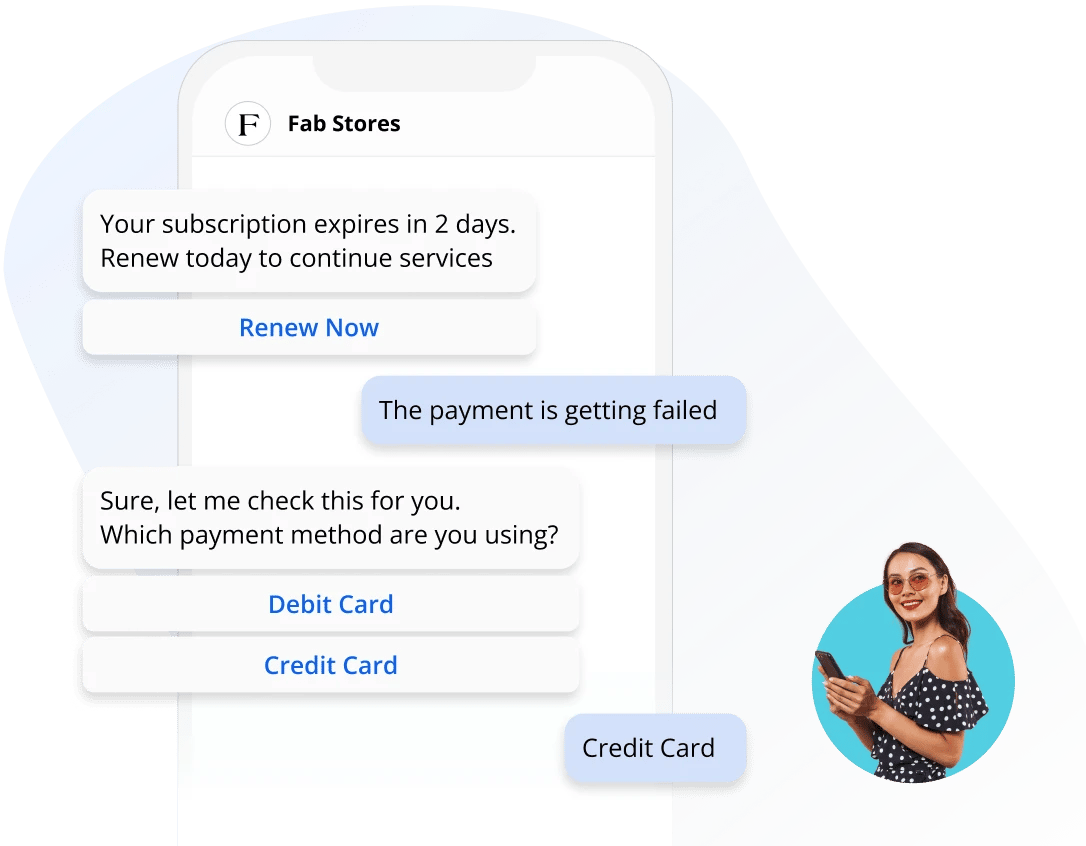 Leverage GPT-powered chatbots to offer 24/7 customer query resolution across channels using hybrid AI & live agent system.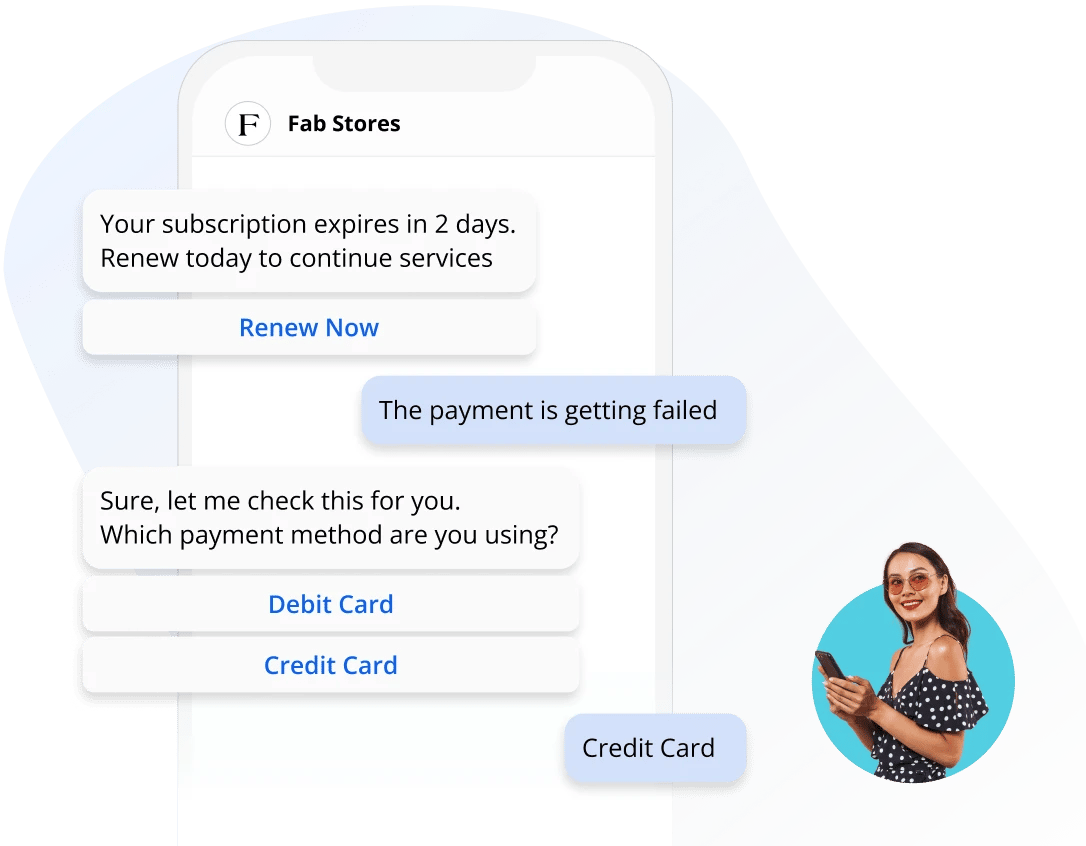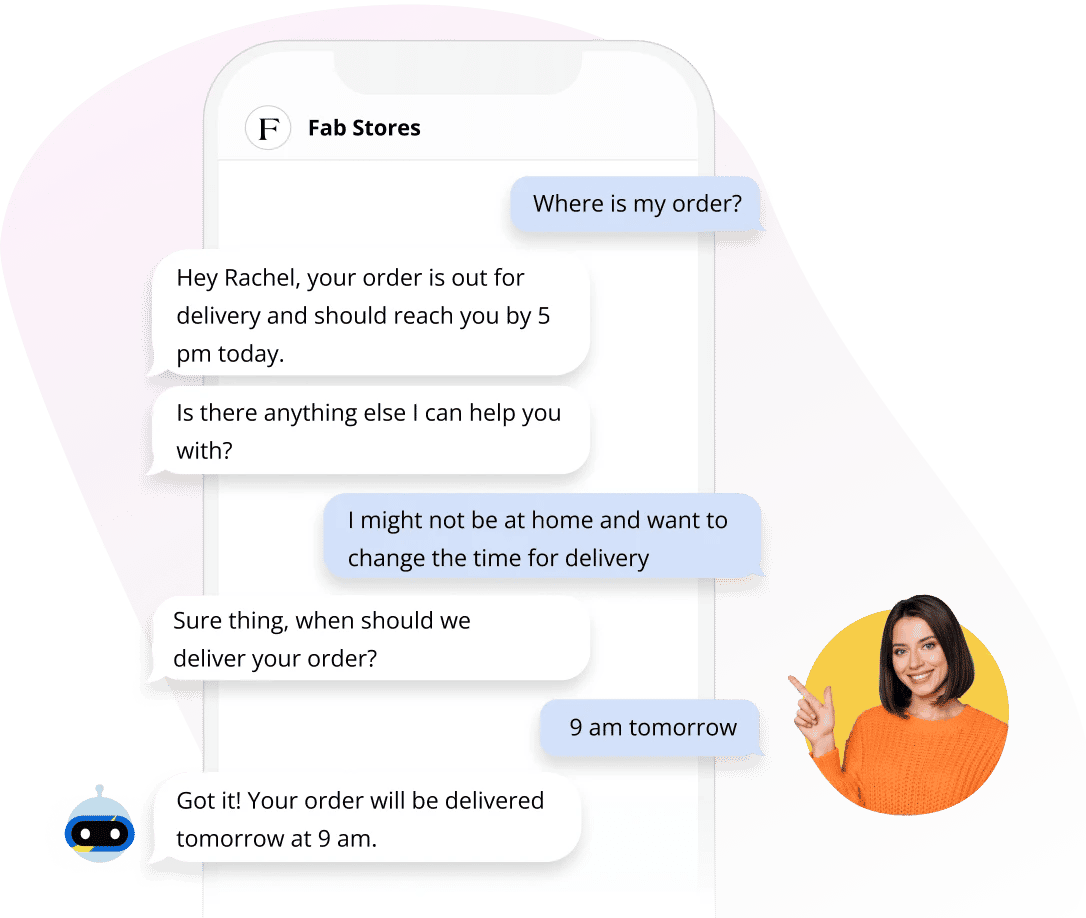 Streamline Customer Support with AI Assistant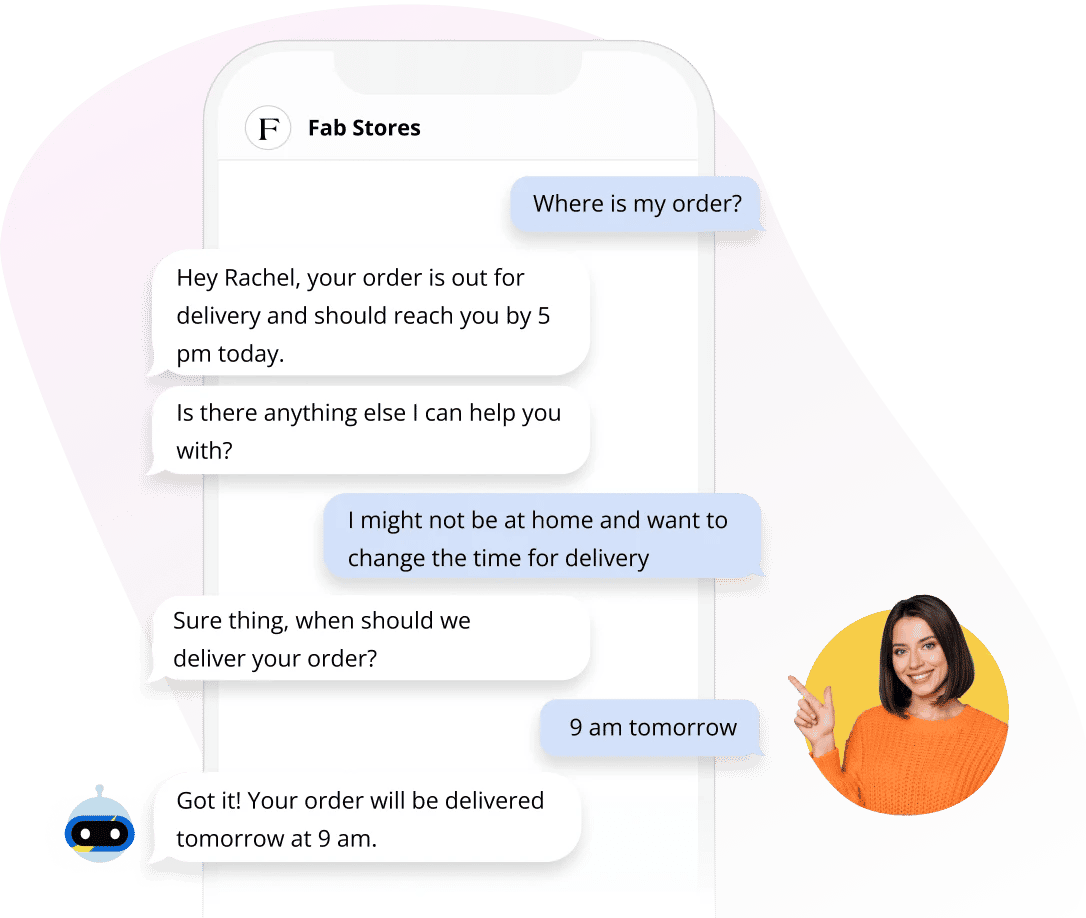 Expedite query resolution and provide autonomy to customers with self-serve options for routine queries.

Drive customer satisfaction by offering a personalized support experience.

Make support-related information clear, concise and actionable.
Read How an Insurance Brand Improved CSAT Score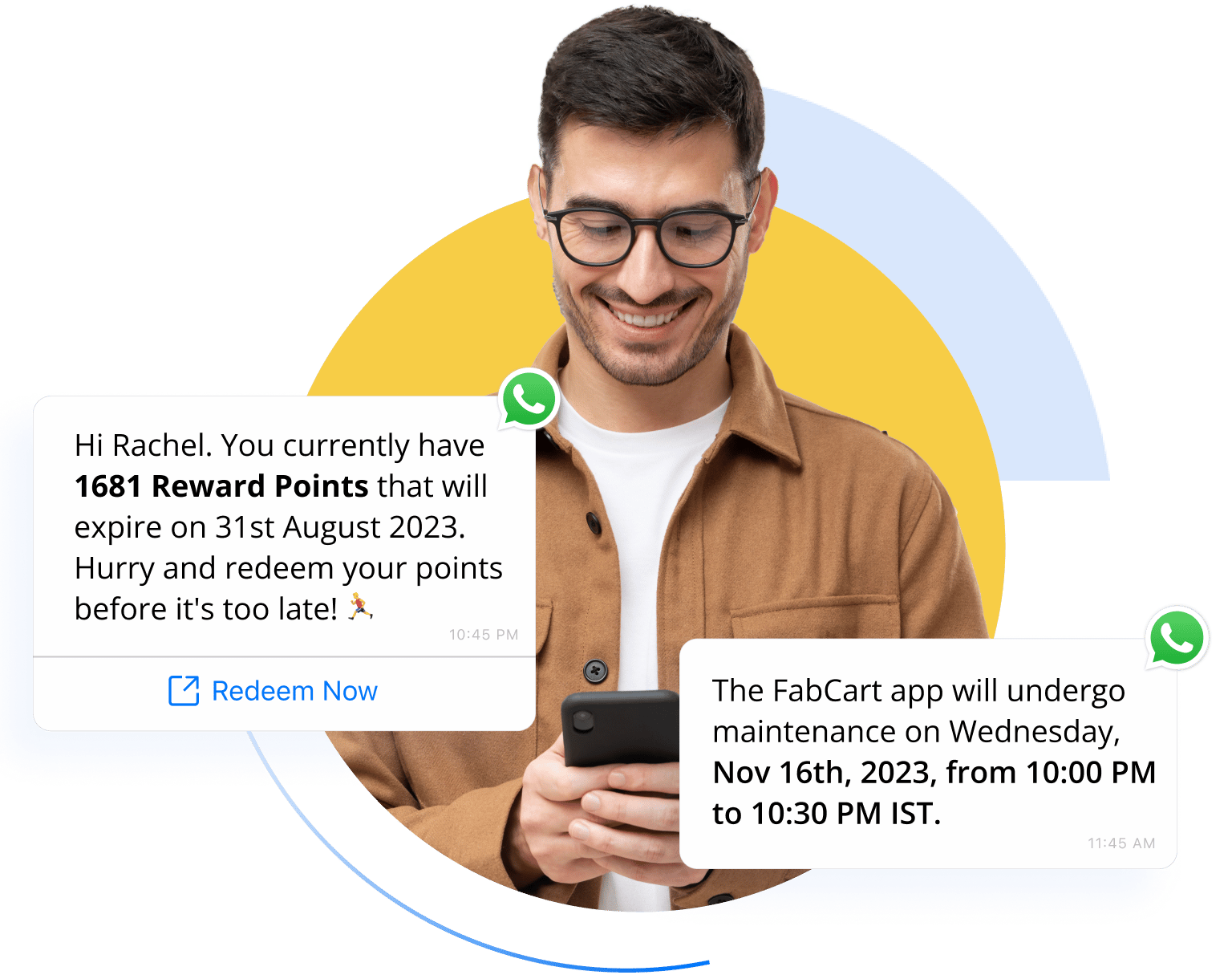 Make Customer Support Proactive & Smart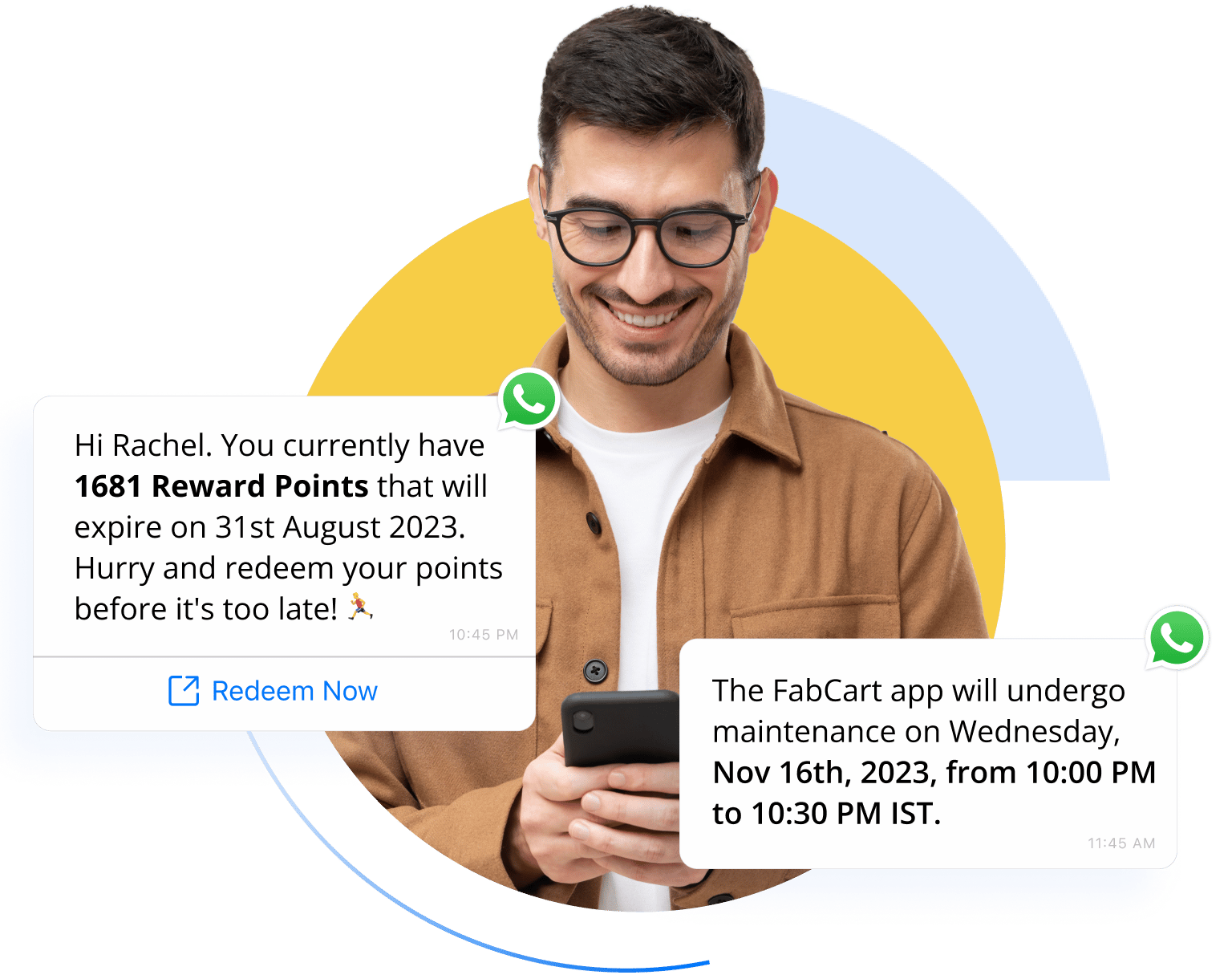 Anticipate your customers' pain points and reach out to inform them of service delays, product installation updates, and more.

Reach out to customers to know if they found answers to their queries through FAQs and other resources.

Reduce product returns and exchange by offering buying guides that offer clarity to shoppers before they make a purchase.
Explore Proactive Messaging
Customer Support that's Scalable & Cost-effective
Use our pre-built messaging templates & intuitive chatbots for more efficiency
Rich Customer Insights
Offer the best-in-class user experience using Haptik's NLU model that comprehends human emotions and facilitates rich customer insights
Automation at Scale
Serve any volume of customers by automating customer support and enable self-service for enhanced customer experience.
Agility
Be available 24x7 to resolve customer queries and address requests and complaints to drive customer retention.
Smart Agent Routing
Resolve upto 80% of customer queries and route complex issues to support agents based on their workload.
Customer Care Solutions for every Industry
Our solutions are specific to your industry, helping achieve myriad use cases
Insurance
Provide personalized and comprehensive support pertaining to policy management, claim submission, premium payments, beneficiary details, and more. Help policyholders with answers to FAQs for quick query resolution.
Solutions for Insurance
Fintech
Provide instant support to customers 24x7 for 365 days. Empower customers with self-service option along with automated support that helps resolve their banking and financial queries hassle-free and quickly.
Solutions for Fintech
Retail
Make it seamless for shoppers to check product availability, track their order status, know about return and refund policies, and change delivery details to ensure they have a smooth shopping experience.
Solutions for Retail