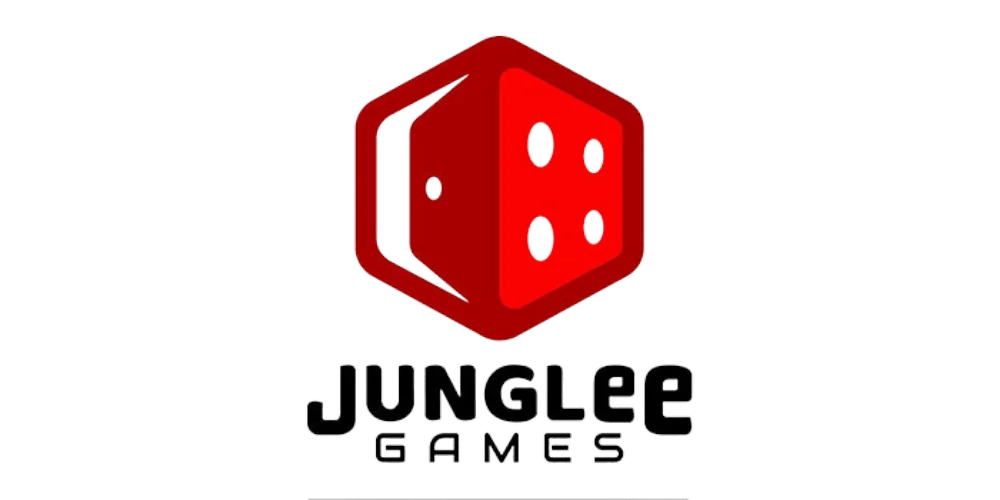 How Junglee Games' App Enhanced Higher Customer Satisfaction
Overview
Founded in San Francisco in 2012, Junglee Games is a leader in the skill gaming space, with over 50 million users. During the country-wide lock-down the brand saw a lot of new and repeat users resulting in increased support queries, delayed query resolution and broken customer experiences resulting in increased customer churn. They partnered with Haptik to resolve these issues. The result was a AI driven chatbot on their app that drove 24/7 engagement and delivered seamless customer experience.
In online gaming, competition is fierce and maintaining user attention is crucial. Ensuring top-of-the-line customer support is intrinsic to the growth of our business.
Challenge at Hand
The lockdown resulted in an influx of new and repeat players, which meant increased number of support queries. To handle this increase in inquiries, Junglee Games wanted a faster and more efficient way to engage with players.
Junglee Games wanted to leverage the accessibility of their app to enhance query resolution, and boost customer engagement.

The aim was to reduce the first-response time and provide instantaneous query resolution, Junglee Games wished to increase customer satisfaction.

The expectation was to see a decrease in customer churn by offering flawless resolution experiences to the players.
How Haptik Offered a Solution
To achieve their larger goals of achieving a significant reduction in customer churn and improved customer satisfaction, Junglee Games and Haptik built a chatbot on the Junglee Games' App.
The chatbot handles large volumes of repetitive queries efficiently thereby offering swift resolution and smooth customer experience.

With an efficient App UI, customer wait time was significantly reduced, play time increased and players remained engaged.

With an availability of 24/7 the chatbot offers seamless experience to the players, while delivering a consistent brand experience.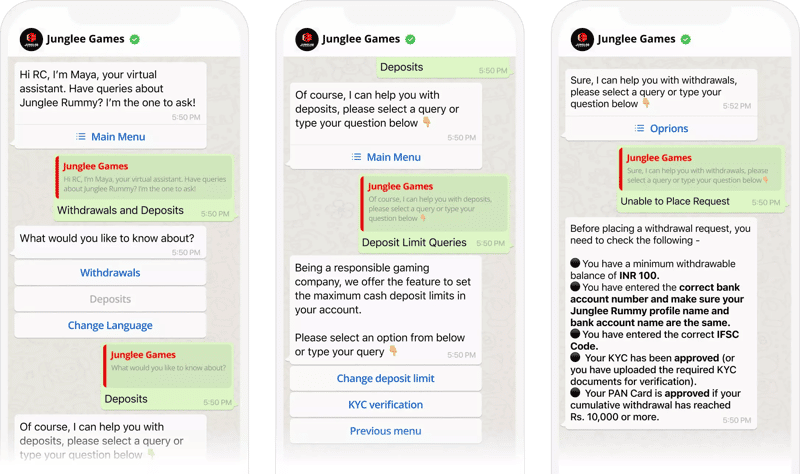 USE-CASES
Customer Engagement
Partnering with Haptik led us to drive the true power of automation combined with human intervention, empowering us to deliver highly engaging, superior user experiences that keep our customers hooked to our games.
Results
Junglee Games was looking for a more efficient way to engage with the players and keep the churn to a minimum. The chatbot created by Haptik for Junglee Games was designed to engage the players and thereby improve customer satisfaction. By offering 24/7 support and addressing customer inquiries promptly, even beyond regular business hours, Junglee Games was able to enhance the overall user experience and ultimately increase customer satisfaction.