INSTAGRAM
Build Your Brand with Instagram Chatbots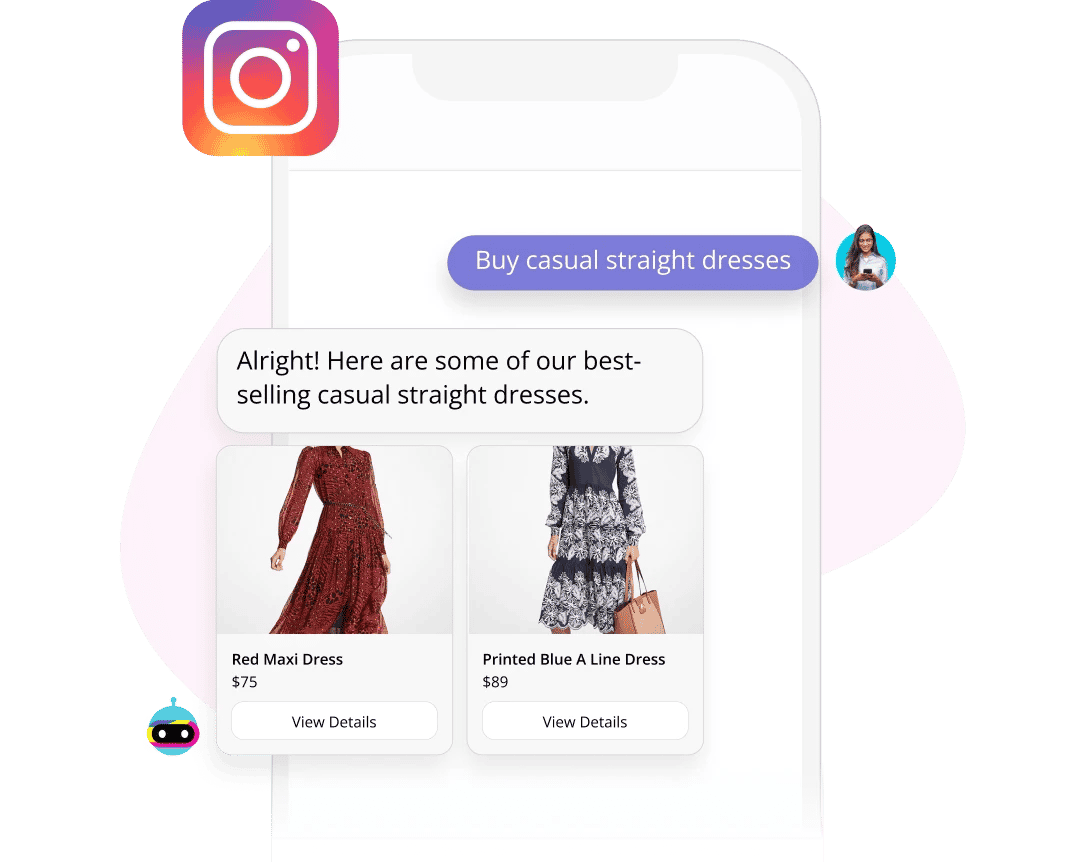 Help customers find the right product within Instagram DMs. Automatically answer product questions, share the latest offers, and send more customers to checkout.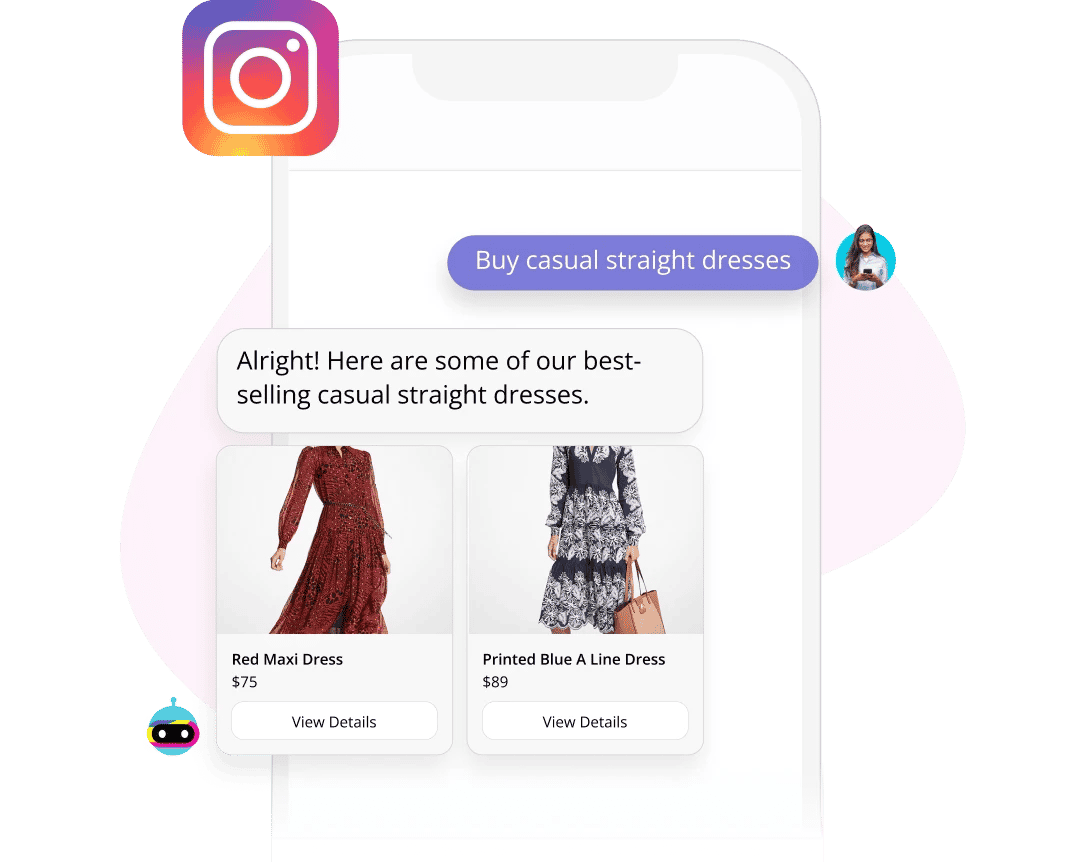 2B+
Active Users on Instagram
83%
Users Discover Products on Instagram
200M
Users Visit One Business Profile Daily
130M
Users Tap on Shopping Posts Monthly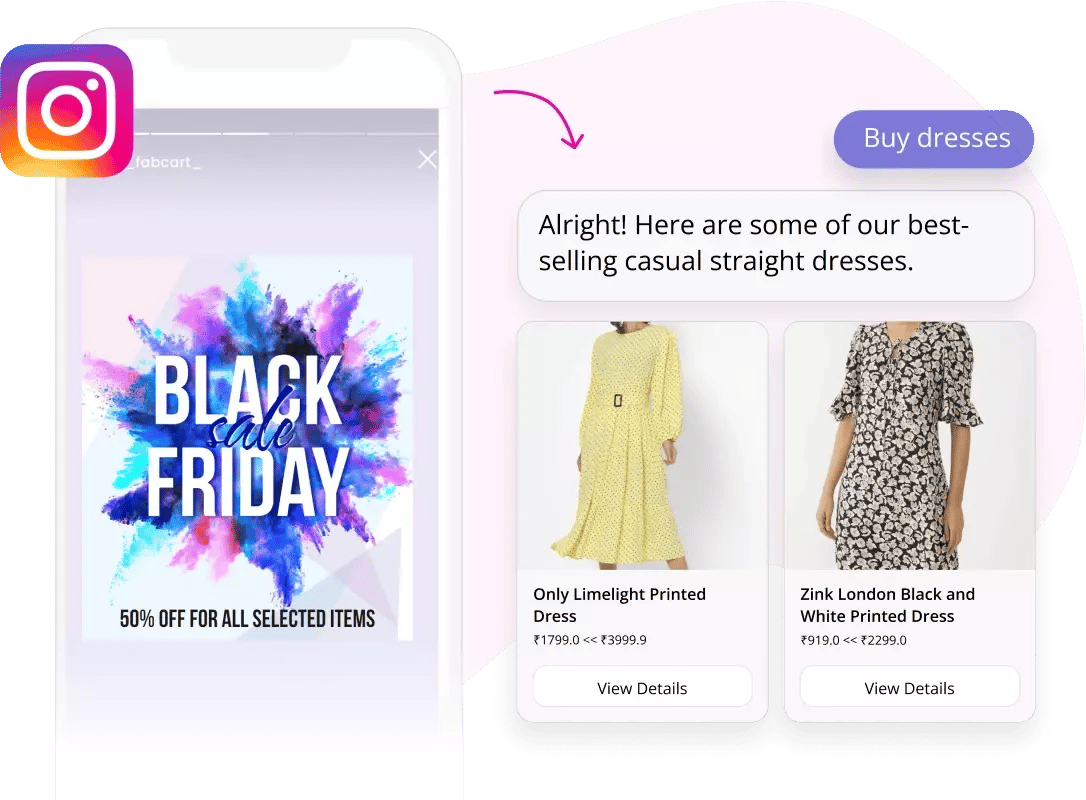 Turn Your Followers Into Customers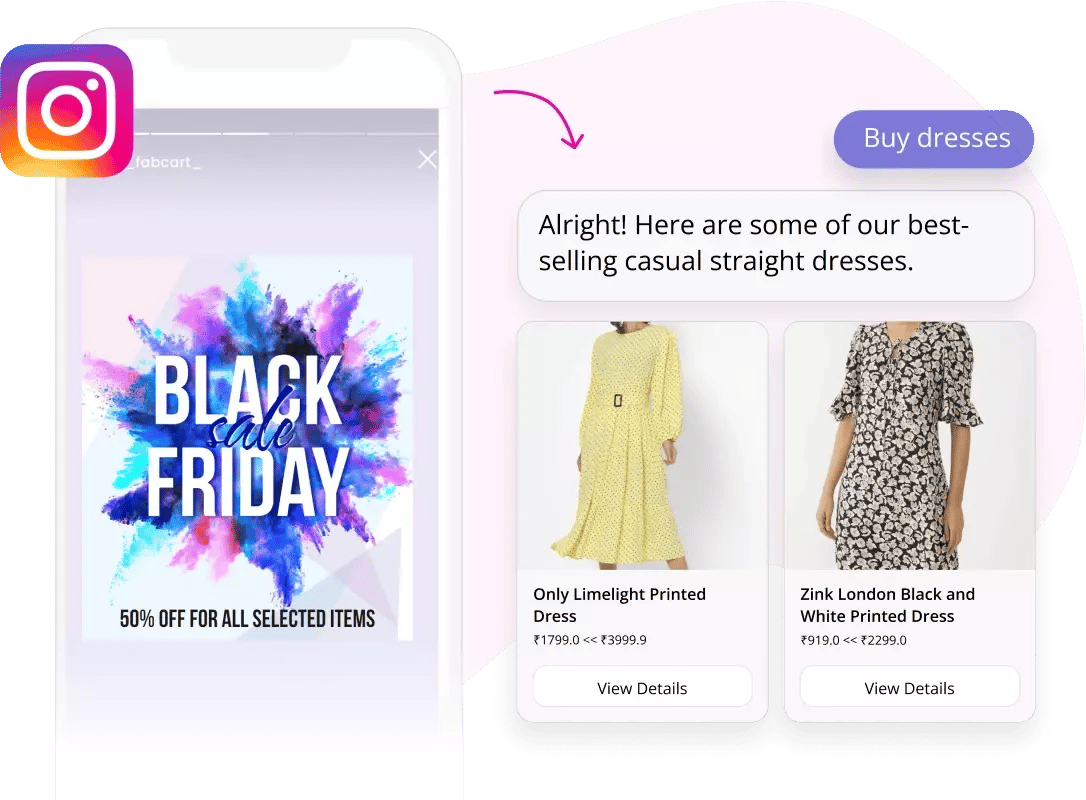 Automate conversations with your followers and provide personalized content and responses, even when you're not online. When someone sends you a DM, the bot can respond instantly, increasing your engagement and seamlessly converting followers into customers.
Explore Commerce Capabilities
Elevate your Instagram Game with Haptik
Engage instantly & intuitively with your brand ambassadors
Respond to Story Mentions
Start a conversation with a Story reaction or respond to anyone who mentions your account in a Story or Reel.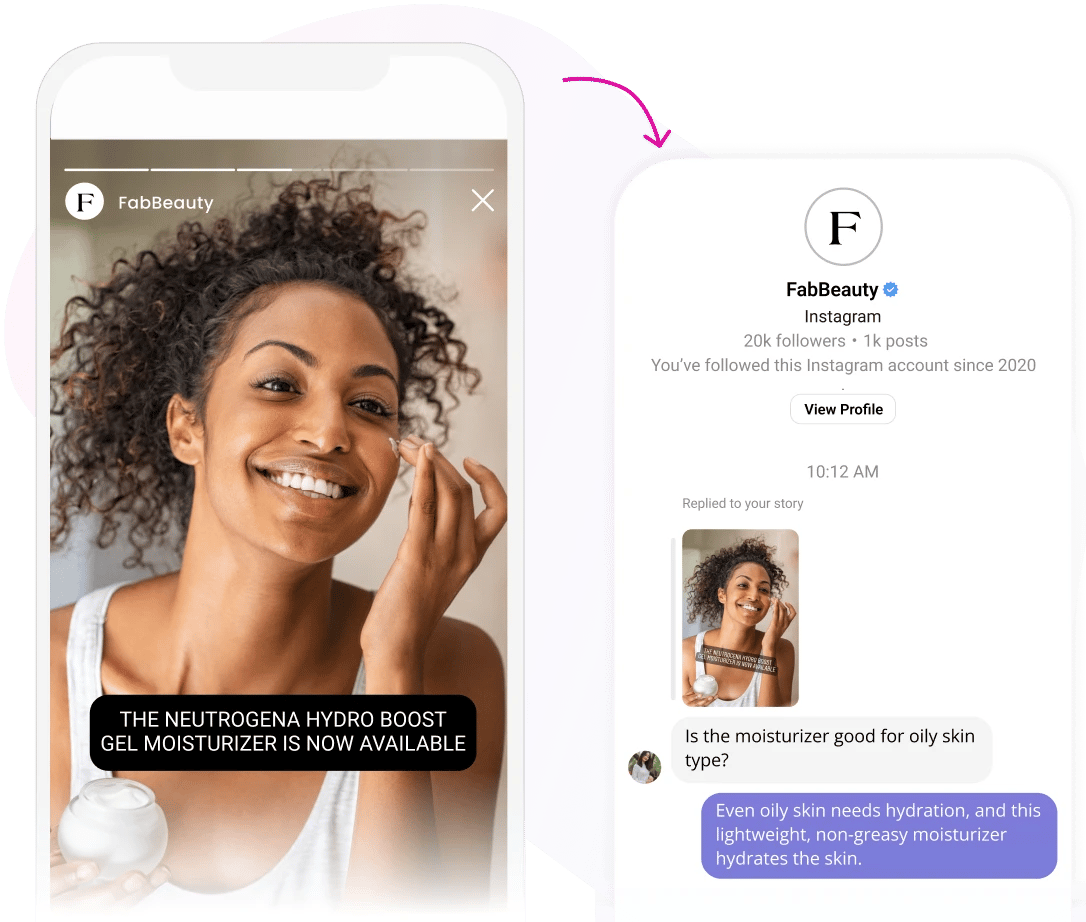 Automate Comment Responses
Automate responses to Instagram Post comments and trigger customized messages for the users.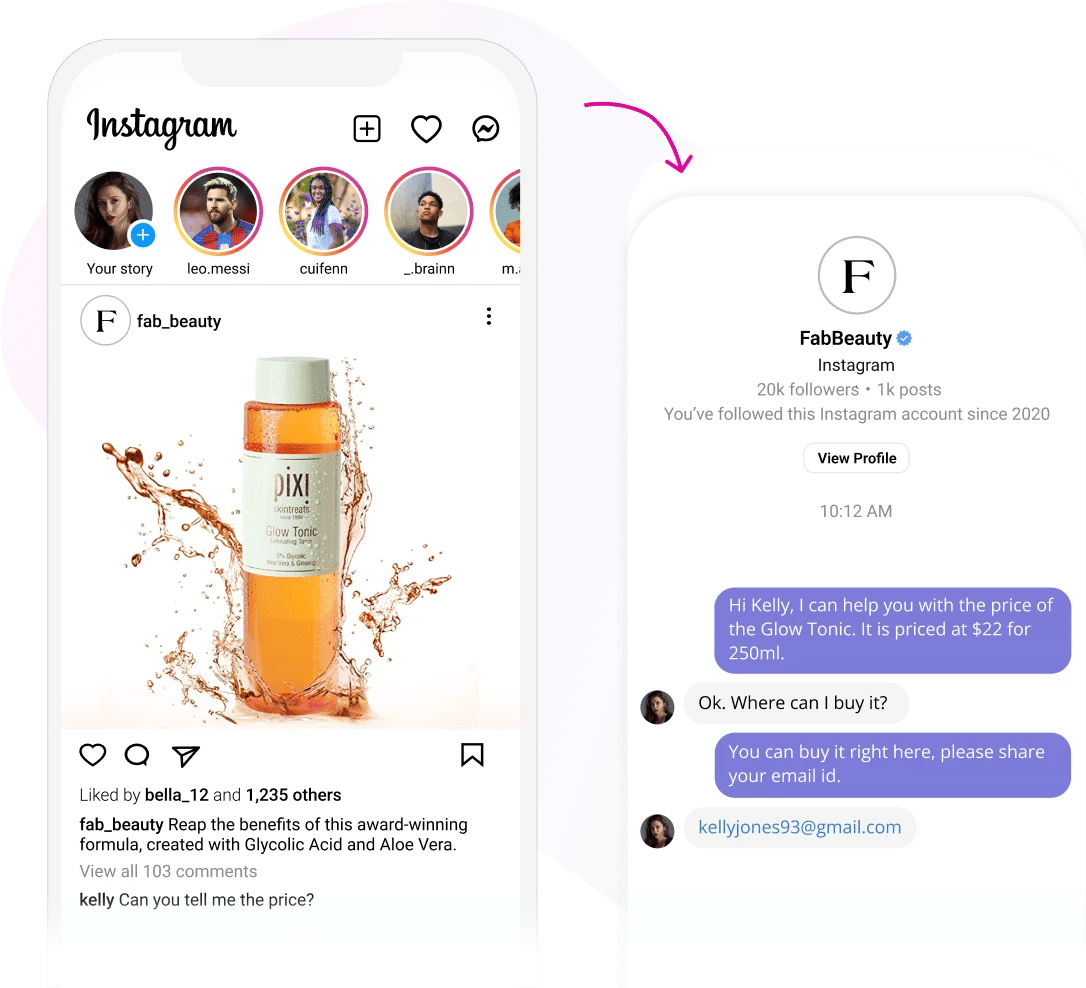 Connect to Live Agents
Unlimited agents can use the live chat feature to engage in personal interactions with Instagram users.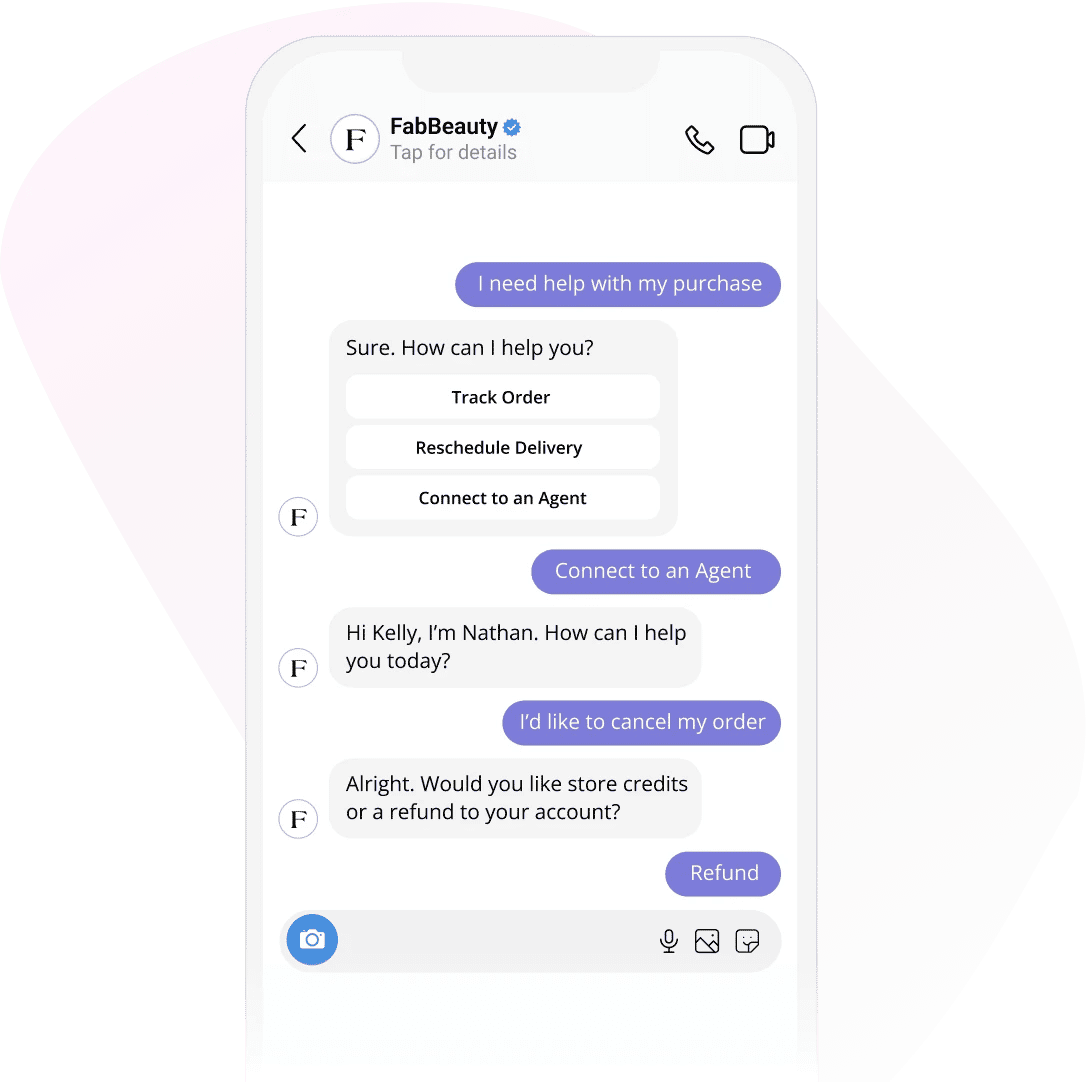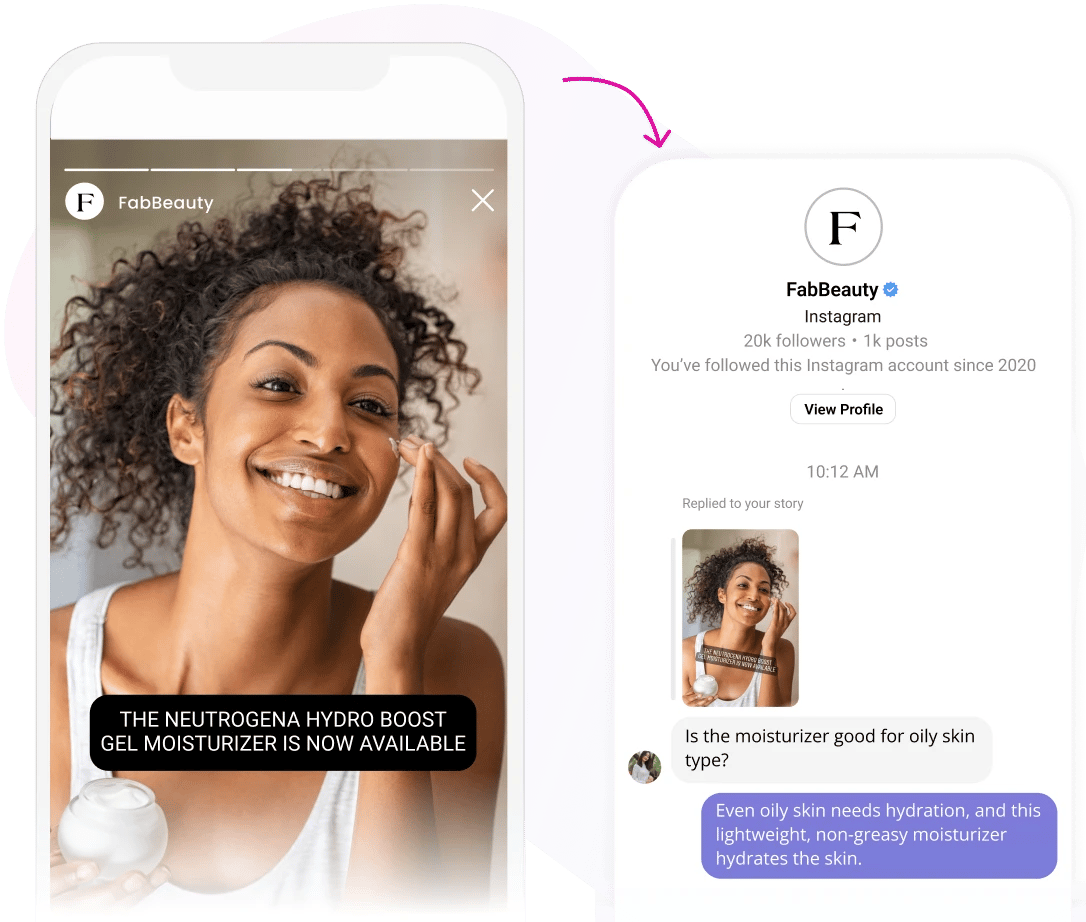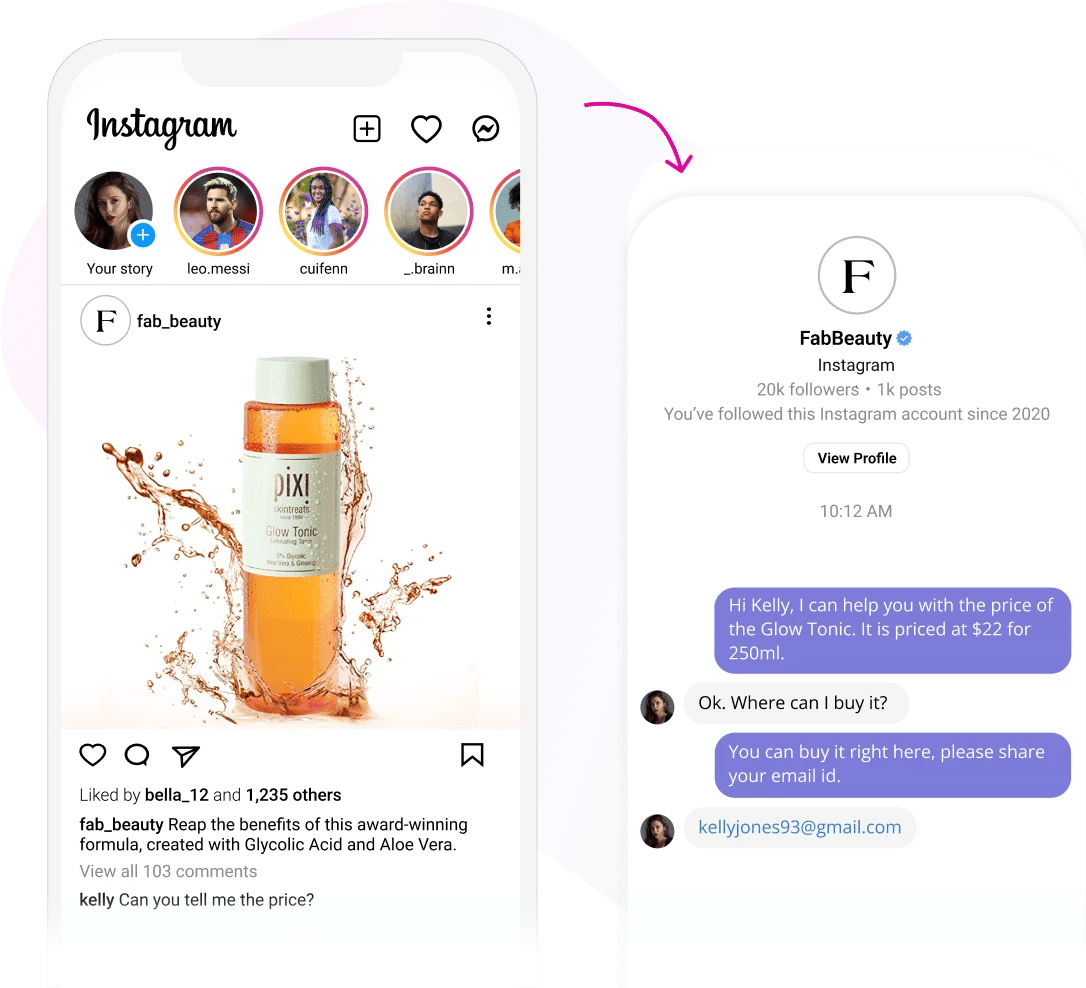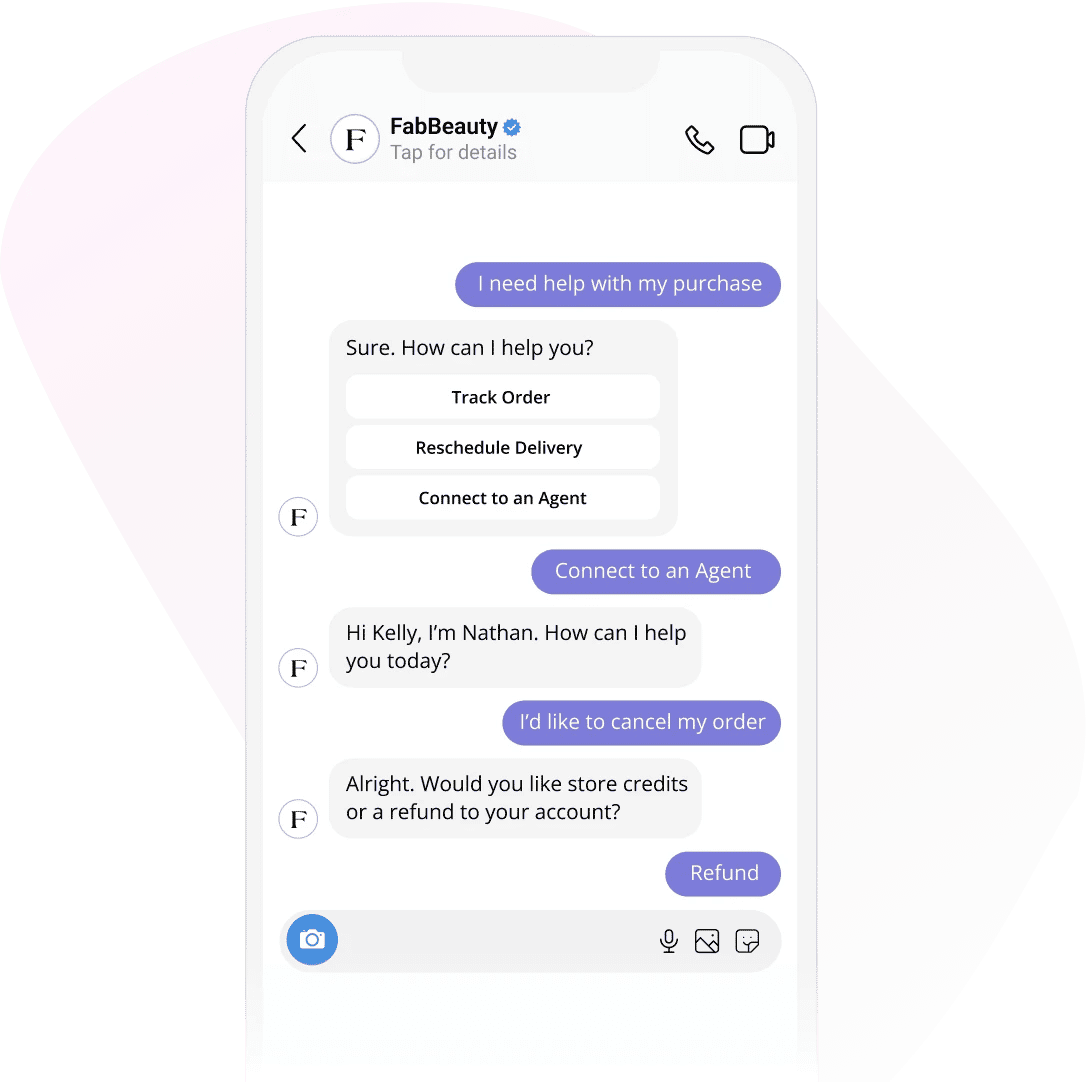 Relevant Blogs
Read more about Instagram Chatbots