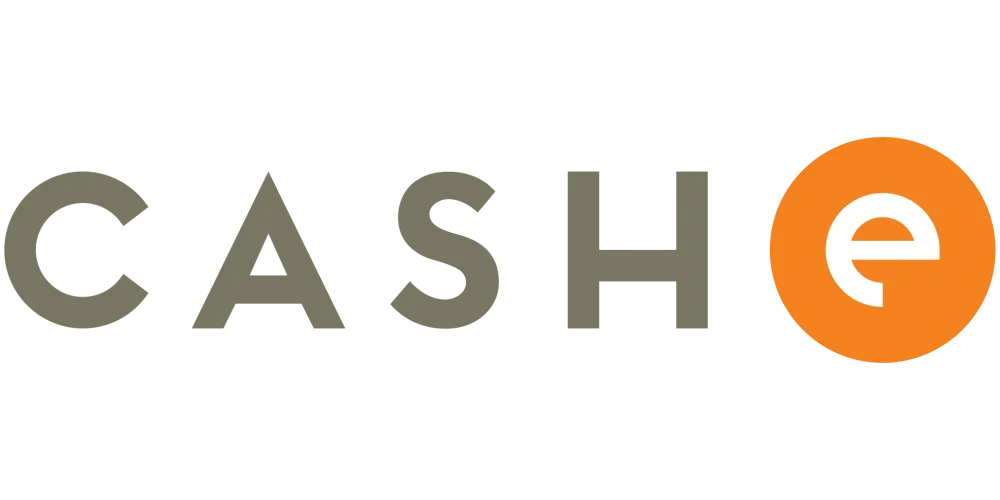 How India's Leading Digital Lending App Enabled Instant Credit Disbursal on WhatsApp
Overview
CASHe, the leading credit-based financial wellness platform in India, aimed to enhance the borrowing journey for young middle-income consumers. The company sought to incorporate elements of mobility, transparency, agility, and personalization into their interactions. The product team's objective was to facilitate direct communication, enabling salaried millennials to access economical financial services like instant personal loans, Buy-Now-Pay-Later, and Credit Lines. The goal was to use technology that makes accessing loans easy and hassle-free, so people have more control over their finances. The product team also realized the need of having an automated and digital channel like WhatsApp to provide sachet loans to millions of users across India.
50K+
New Customers Acquired
25Cr+
INR in Loans Disbursed
Our primary objective is to keep our loan product offering instant and simple. We engaged with Haptik to integrate WhatsApp to offer an effortless borrowing experience for our users.
Challenge at Hand
Cashe provides sachet loans to a high percentage of the population. It was essential then that we make it effortless for anyone to access credit without any hassle.
Minimize the back-and-forths associated with verification, document upload, automated underwriting and most importantly, expedite loan disbursals.
Give customers access to instant credit line without any wait time - no need to speak with a representative!
Ensure that every incoming lead is promptly responded to in a timely and efficient manner.
How Haptik Offered a Solution
CASHe and Haptik have partnered to create a conservational WhatsApp bot that allows potential borrowers to access credit swiftly and conveniently. This chatbot offers young professionals an immediate, all-inclusive solution for their loan needs in just minutes!
The bot is designed to authenticate the user and issue loans in less than a minute.
When applicants have questions about verification, account details, or loan applications, the WhatsApp bot provides on-demand assistance.
The loan application process proved to be an effective method for generating leads on WhatsApp, as the user's phone number is readily available, and only a few extra pieces of information are required.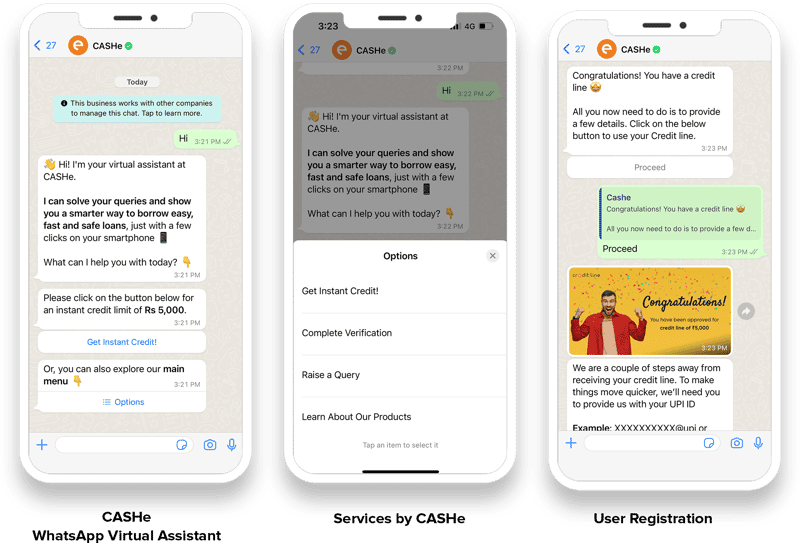 USE-CASES
Instant Credit, Lead Generation
Haptik's tech expertise in terms of API builds and workflows for every aspect of the conversational journey is second to none and we highly value our working relationship with them.
Results
In only a few months since its launch, Cashe's WhatsApp chatbot has seen an extraordinary amount of daily conversations and is projected to continue growing. Cashe was able to fully utilize Haptik's Bot capabilities on WhatsApp when conversing with prospective clients while also engaging them at strategic points on their customer journey. As a result of these efforts, WhatsApp has now become one of the most effective customer acquisition channels for Cashe. Cashe's success story on WhatsApp is a phenomenal case study in the fast lending sector and an unprecedented experience that provides customers with an effortless method of disbursing loans.