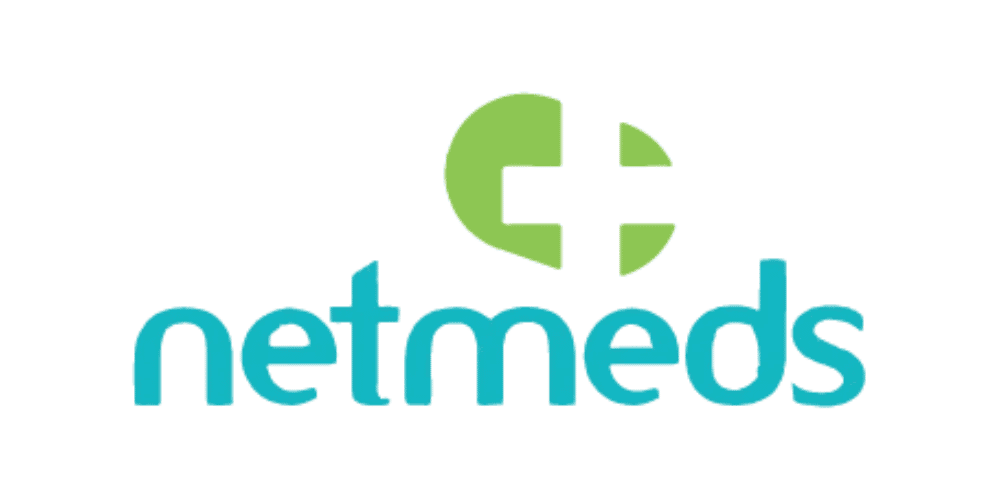 How One of India's Trusted Pharmacies Improved FRT by 99%
Overview
Netmeds is one of India's most trusted and convenient pharmacies with its founding family boasting over 100 years of experience in dispensing quality medicines. It experienced a significant surge in traffic during the pandemic with people asking questions round the clock about medicines, prescriptions, and more. Netmeds partnered with Haptik to build a chatbot capable of handling its core challenges.
We launched Haptik's solution just as the Covid crisis hit, and there is no doubt that it has helped us maintain a high level of customer satisfaction and one of the highest NPS scores in the country.
Challenge at Hand
At the height of the COVID-19 pandemic, Netmeds experienced exponential growth, with its customer base growing 10x. As a result, it had to address a few challenges to become capable of handling the demand. Its main challenges were:
Surge in incoming traffic leading increase in agent load

Automate simple queries to reduce load on agents

Offer 24/7 customer support

Improve resolution rate and improve first-response time (FRT)
How Haptik Offered a Solution
With customer expectations at an all-time high, Haptik built a chatbot that could offer a strong and consistent experience while helping Netmeds build long-lasting relationships with its customers.
Haptik's solution helped:
Provide 24/7 support for Netmeds 5.7 million customers

Seamlessly manage 4800 chats per day via automation and route to human agents where necessary

Netmeds' customers easily track and manage their orders and get instant information by directly chatting with the virtual assistant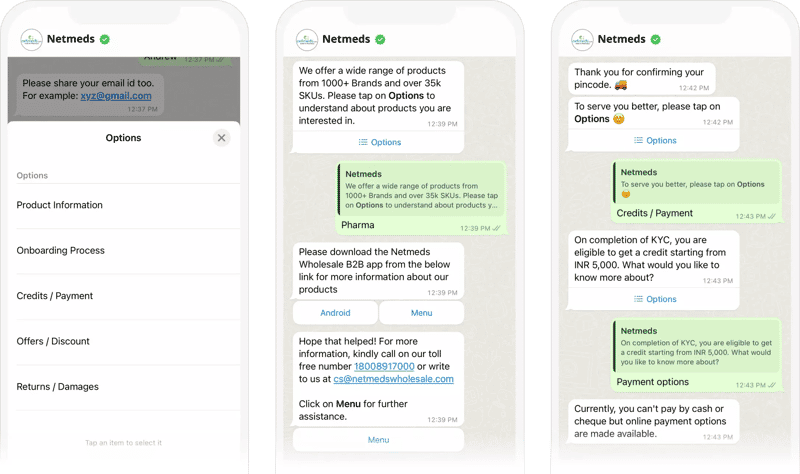 PLATFORM
Website, WhatsApp, Google Business Messages
Working from home and increasingly high volumes have put additional strain on our customer support team, but Haptik and our brilliant bot Netty have risen to the occasion and helped us deal with these pressures.
Results
The chatbot solution built by Haptik helped make significant and quantifiable business impact for Netmeds while allowing it to manage the sudden surge in demand caused by the pandemic. Specifically, it saved 2600+ agent hours, achieved an automation rate of 83.6% and improved first-response time by 99%.