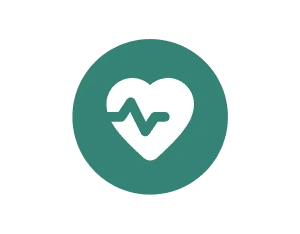 Jio Health Hub Grows Its User Base with WhatsApp
Overview
Jio Health Hub, a product by Reliance Jio, is a health app offering a variety of health services, from India's leading healthcare providers. The Jio Health team was looking for innovative ways to engage with users, improve registrations and provide real-time support on newer channels, and decided to explore WhatsApp as a platform to interact with customers. Jio Health Hub partnered with Haptik to build a WhatsApp chatbot called 'JIVA'. JIVA serves as a health companion and caters to Jio Health Hub users in real time.
29%
Users Are Shown Relevant Products
70%
Cart To Checkout Conversion
Challenge at Hand
Jio Health Hub was looking to offer its users information and support in their preferred languages.
Given the widespread popularity of WhatsApp, which is widely used across both urban and rural India owing to its user-friendly interface, they saw an opportunity to leverage this platform to disseminate information and attract more users to the Jio Health App.

The Jio Health Hub team also wanted to acquire users and boost registrations via WhatsApp and drive traffic to the Jio Health App.

Along with responding to inquiries from new customers, the team also was looking to provide a simple way for customers to book consults and access reports.
How Haptik Offered a Solution
To enhance user engagement and provide multi-channel support, Jio Health Hub joined forces with Haptik to create a WhatsApp chatbot called 'JIVA'.


JIVA serves as a health companion and caters to Jio Health Hub users in real time.

Using Haptik's Proactive Messaging solution, the Jio Health Hub team sends appointment reminders to users on WhatsApp.

This bot also drives new registrations on WhatsApp by prompting users to provide specific information, such as gender and date of birth, in order to finish the registration procedure.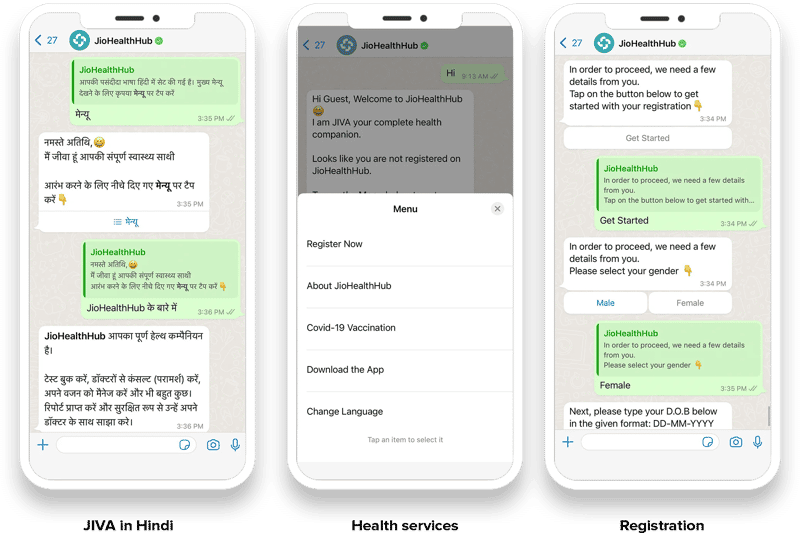 PLATFORM
Facebook, WhatsApp, Website
USE-CASES
Customer Care, Lead Generation
Results
Within a few months of going live, Jio Health Hub has seen a 21% growth in users through WhatsApp as a channel! JIVA has really helped Jio Health Hub make registrations easy and accessible to all. The best part? It is a multilingual bot - available in both English and Hindi. The Jio Team is now looking to migrate this experience to Google Business Messages as well so that users can simply start chatting with JIVA the minute they search for Jio Health Hub on Google.