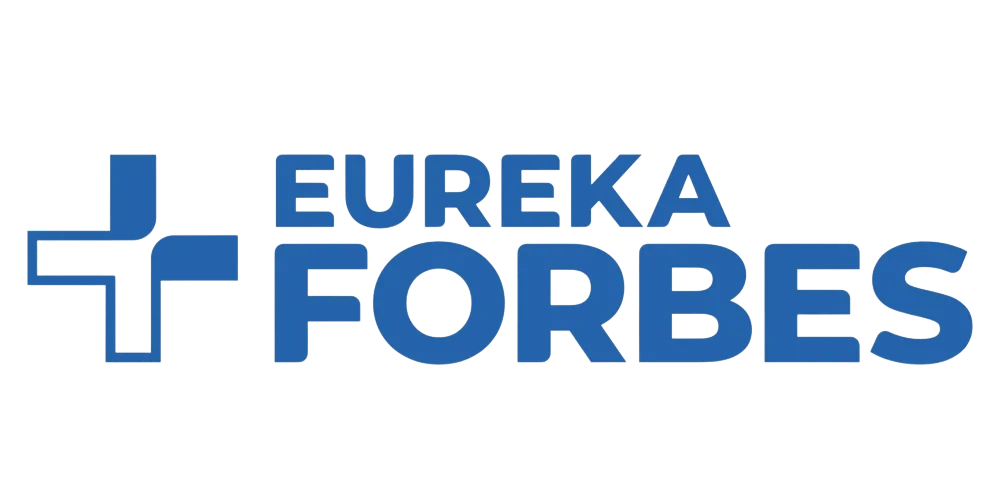 Eureka Forbes Revolutionizes CX with WhatsApp Chatbot
Overview
Eureka Forbes Limited, a renowned health and hygiene brand in India, has been serving over 20 million satisfied customers since its establishment in 1982. The COVID-19 pandemic brought about a significant increase in demand for safe water, hygiene, and sanitation products, leading to a surge in customer inquiries. To cater to the growing needs of its customers, Eureka Forbes realized the need to adopt a faster and more modern approach to customer service. To achieve their goal of providing an efficient user experience, Eureka Forbes collaborated with Haptik to develop a WhatsApp chatbot. This partnership allowed Eureka Forbes to offer a more convenient and personalized customer experience.
1.5M+
Conversations Handled
Partnering with Haptik has helped us revolutionize our customer experience and brought us closer to our goal of serving our customers in the most hassle-free safe & transparent way.
Challenge at Hand
COVID-19 outbreak initiated an influx of customer interest in safe, purified water and hence the interest in water purifiers. To handle this increase in inquiries, Eureka Forbes wanted a faster and more efficient way to answer the customer queries.
Eureka Forbes wanted to utilize AI and ML to enhance query resolution, and boost customer engagement.

By decreasing first-response time and providing customized and swift query resolution, Eureka Forbes wished to increase customer satisfaction.

With an AI-driven chatbot solution employed Eureka Forbes wished to provide accurate and precise brand patronage.
How Haptik Offered a Solution
To achieve their larger goals of providing a highly efficient user experience and improved customer satisfaction, Eureka Forbes partnered with Haptik to build their WhatsApp Chatbot.
The bot accurately comprehends customer intent, gathers requirements, and delivers contextual support and personalized resolution, at scale.

With the efficient WhatsApp UI, customer wait time has significantly reduced.

With a seamless transfer of knowledge for customer queries, there is a reduction in customer churn, while delivering a consistent brand experience.
USE-CASES
Customer Engagement
I think the results we've seen to date speak volumes about how Haptik has helped us remain a tight-knit team and engage with users at the right time to drive sales & conversions.
Results
With COVID-19 came the surge in inquiries for water purifiers. Eureka Forbes, India's foremost water purifier was looking for a faster and more efficient way to answer these these queries and hopefully generate leads. The WhatsApp bot created by Haptik for Eureka Forbes was designed to engage the customers and thereby improve customer satisfaction. By offering 24/7 support and addressing customer inquiries promptly, even beyond regular business hours, the Eureka Forbes team was able to enhance the overall user experience and ultimately increase customer satisfaction.