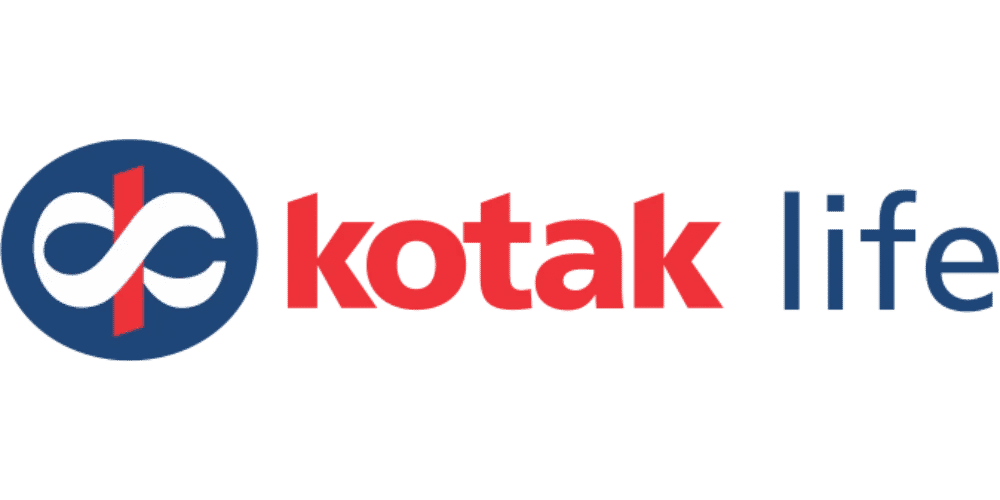 How Kotak Life Made Policy Purchase Easy on WhatsApp
Overview
As one of the quickest growing life insurance companies in the world, Kotak Life Insurance Company is paving the way for future advancements in insurance technology.

The company aimed to provide their customers with personalized insurance services through WhatsApp, including access to comprehensive information on various policy options, the ability to ask questions, receive quotes, and even purchase policies directly through the messaging app.
82%
Of Queries are Managed without an Agent
Kaya, Kotak Life's AI enabled virtual assistant, built along with Haptik, has helped improve customer experience capabilities.
The Opportunity
Kotak Life was looking for a one-stop solution that would streamline customer interactions across various messaging channels for both existing and new customers. For an insurance company, providing prompt responses to new leads and existing customers was of utmost importance.
The Kotak Life team placed a high priority on chat channels as their main customer contact option due to its ease of use in keeping track of context and history.

Additionally, it was essential to offer first-class aid and advice to potential customers, and provide them with the best insurance plan recommendations.

Kotak life was also looking for an easy solution to remind existing customers of premium reminders and policy updates.
How Haptik Offered a Solution
Kaya, Kotak Life's Virtual Assistant built by Haptik, is a remarkable omnichannel chat solution that not only generates high-quality leads but also offers an incredible post purchase experience for customers.
Kaya is capable of providing round-the-clock support, delivering prompt and efficient responses to customer inquiries, even outside of regular business hours.

Kotak Life also leverages WhatsApp Notifications to keep policyholders informed of their upcoming renewals ahead of time, and offer end-to-end payment solutions on WhatsApp to ensure ease of payment.

By using WhatsApp, Kotak Life allows policyholders to quickly and easily submit details of their claims and even check the status without hassle.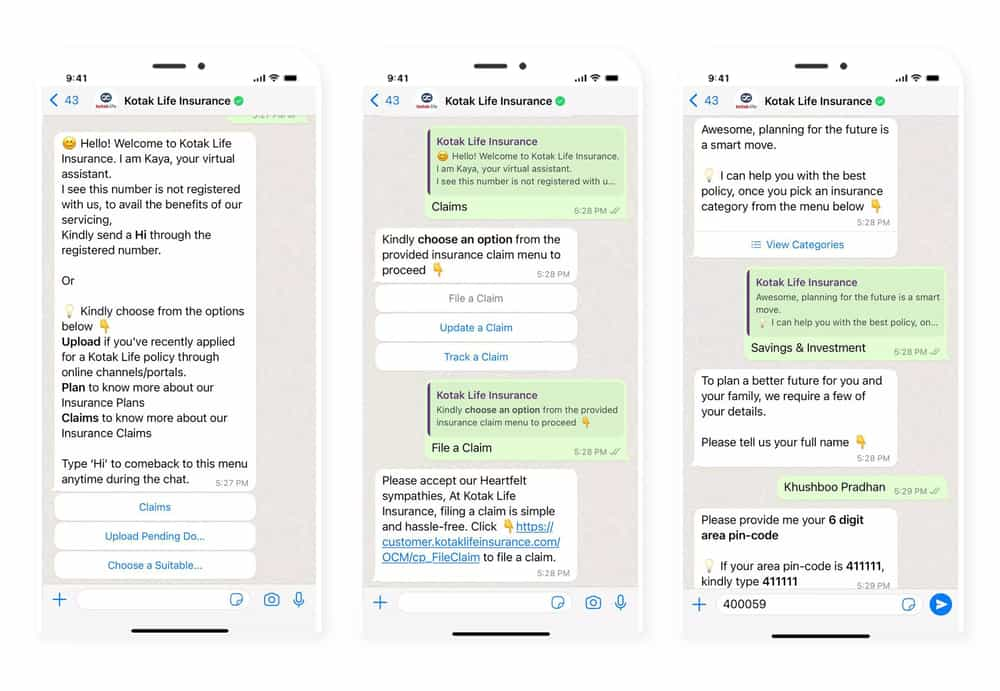 USE-CASES
Policy Purchase, Lead Generation
Results
With the omnichannel initiative, Kotak Life is revolutionizing the insurance sector with an effortless, user-friendly, and convenient solution for managing insurance policies. Haptik has developed six unique bots on WhatsApp for Kotak Life, designed to cater to the requirements of all its customer segments, brokers, agents, and more. With its state-of-the-art Intelligent Virtual Assistant, Kotak Life is setting itself apart from its competitors by providing an unmatched level of customer experience.