GOOGLE BUSINESS MESSAGES
Meet Prospects When They're Searching for You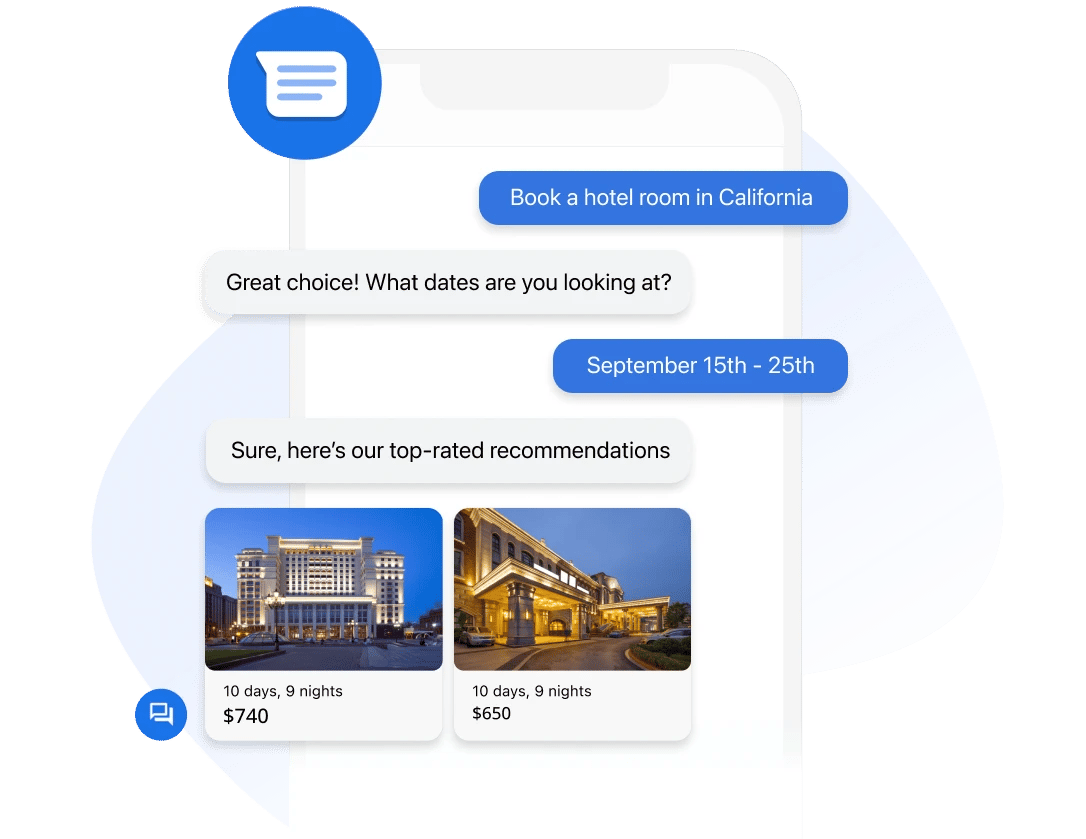 Engage directly with prospects as soon as they search for your brand on Google, Google Maps and Websites. Provide accurate responses and improve first response time by automating queries.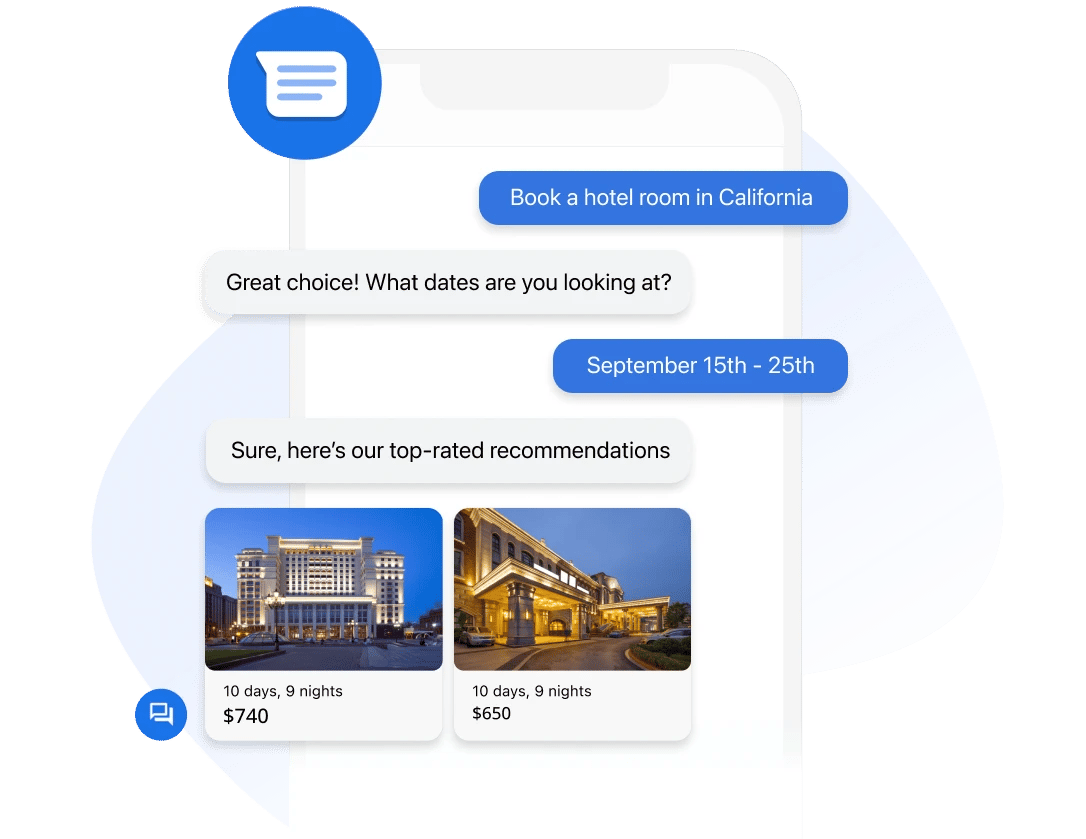 35%
Of product searches happen on Google
8.5B
Searches conducted on Google daily
154%
Increase in local searches
75%
Consumers prefer engaging with brands directly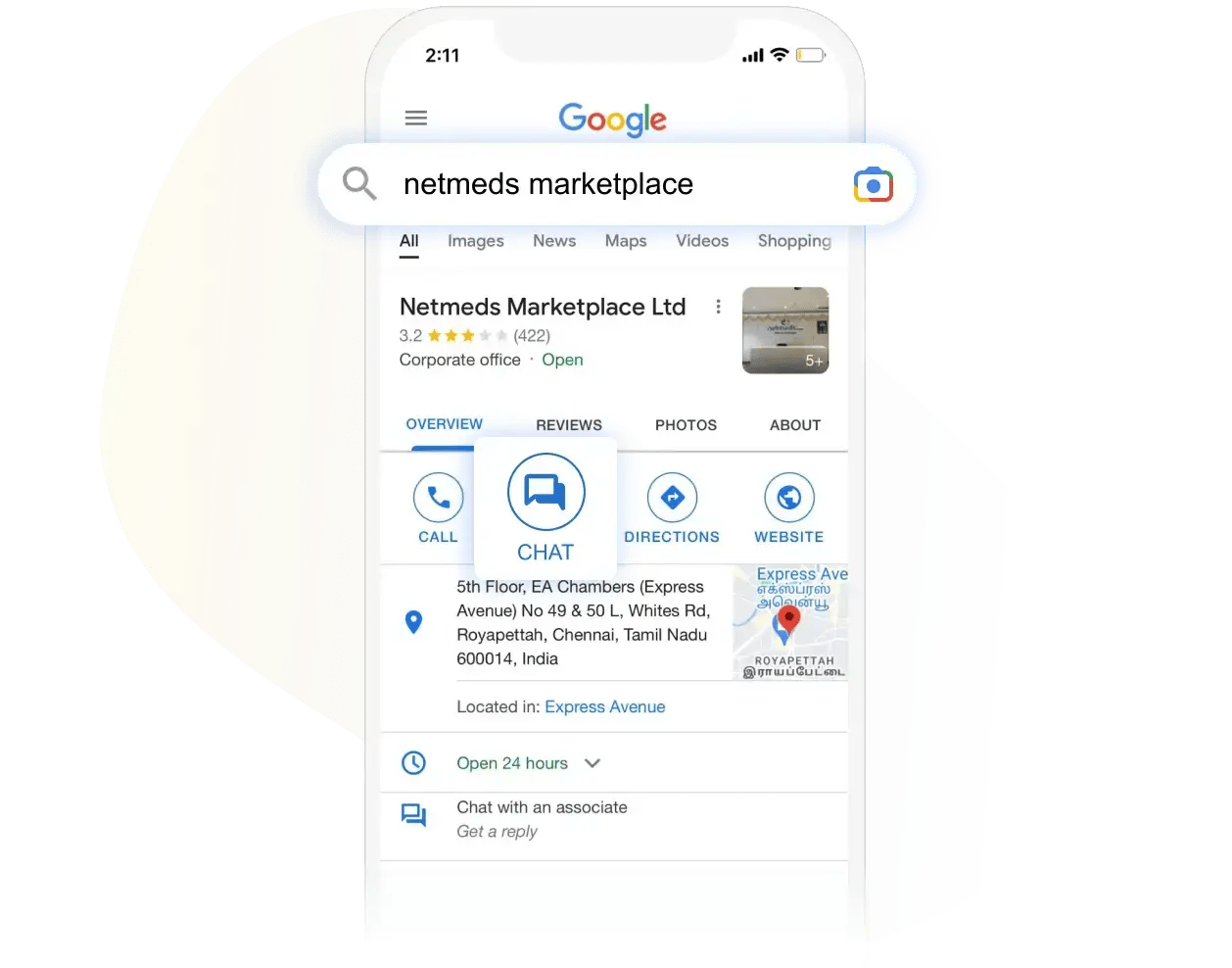 Build Loyal Customer Relationships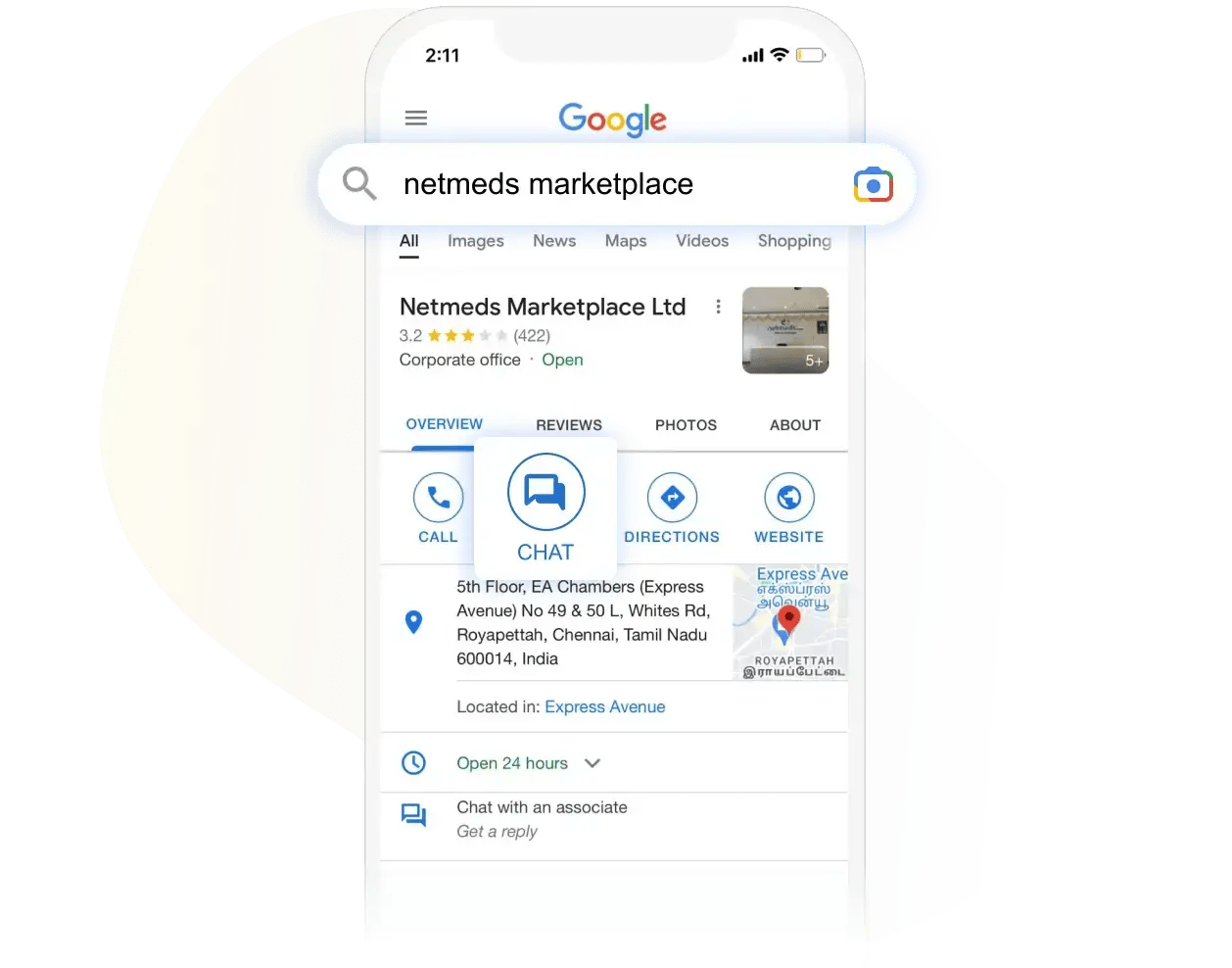 Enable prospects to engage with your brand in just a few clicks, reducing friction points and accelerating the purchasing journey

Gain a deeper understanding of your prospects and build a compelling narrative that drives leads, conversions, and customer loyalty.

Offer a unified experience, powered by Haptik, combining chatbots and live agents to resolve customer queries quickly and efficiently, thus improving customer satisfaction.
Learn How Netmeds Improved FRT by 99%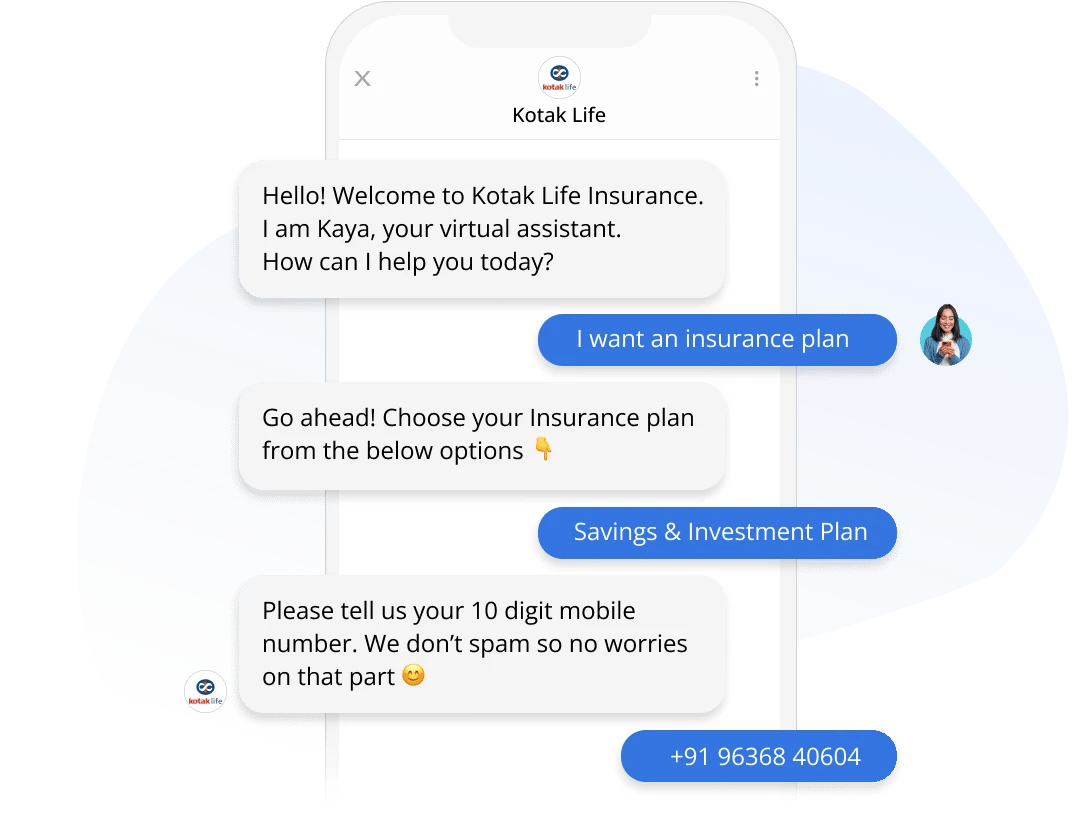 Lead Secure & User-focused Conversations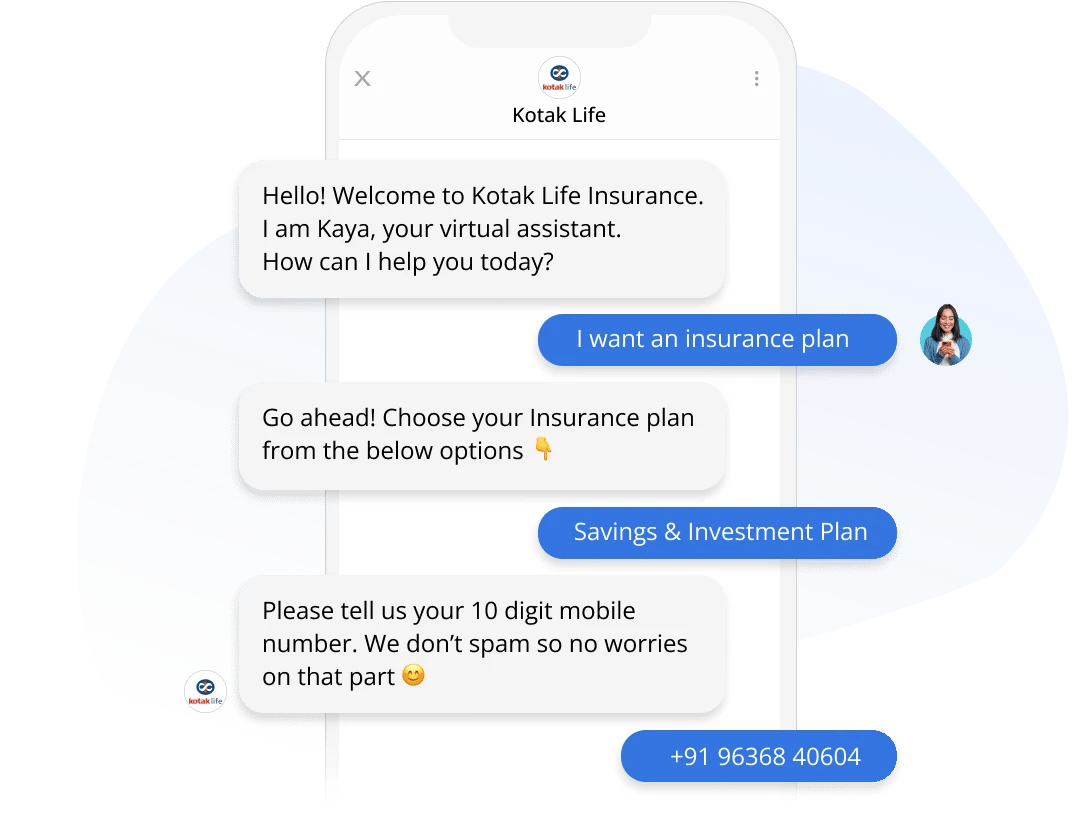 Integrate Google Business Messages with Haptik's Live Agent Tool to offer live agent assistance

Engage users with rich media content such as carousels, suggested replies, photos, and more.

Seamlessly cater to buyers at different stages of their journey from discovery to consideration to purchase to post-purchase.
Smart Skills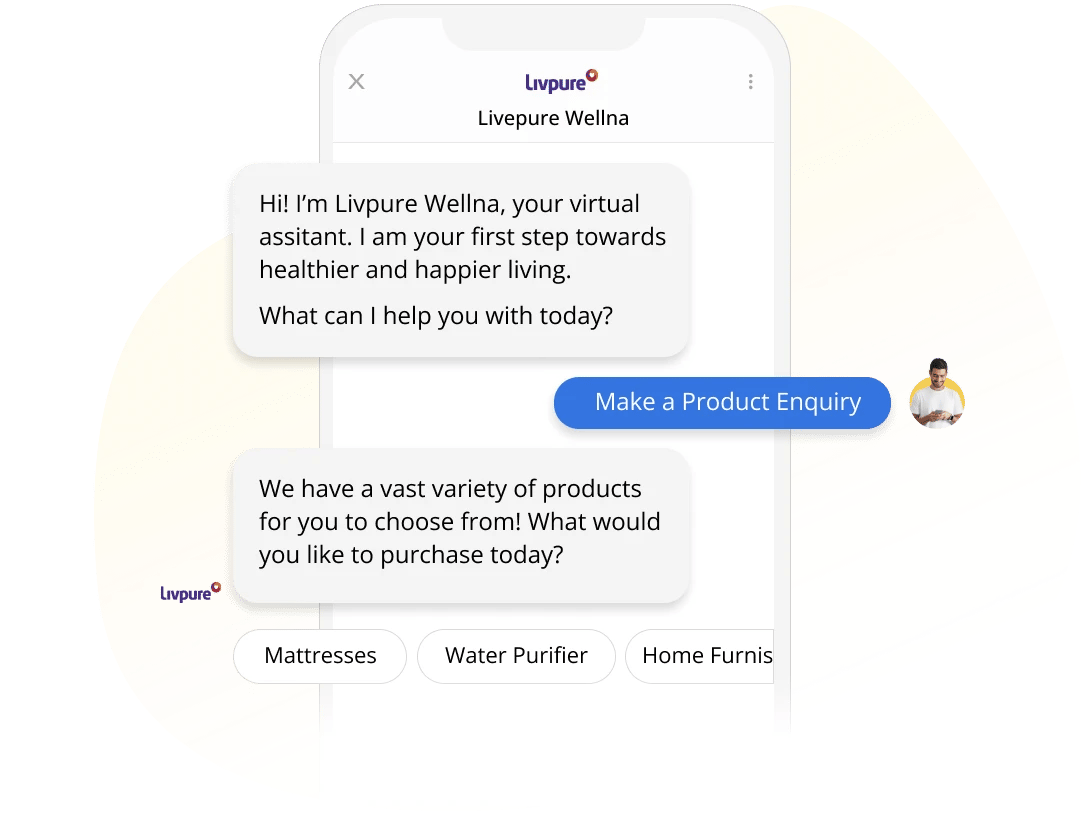 End-to-end Customer Engagement Made Easy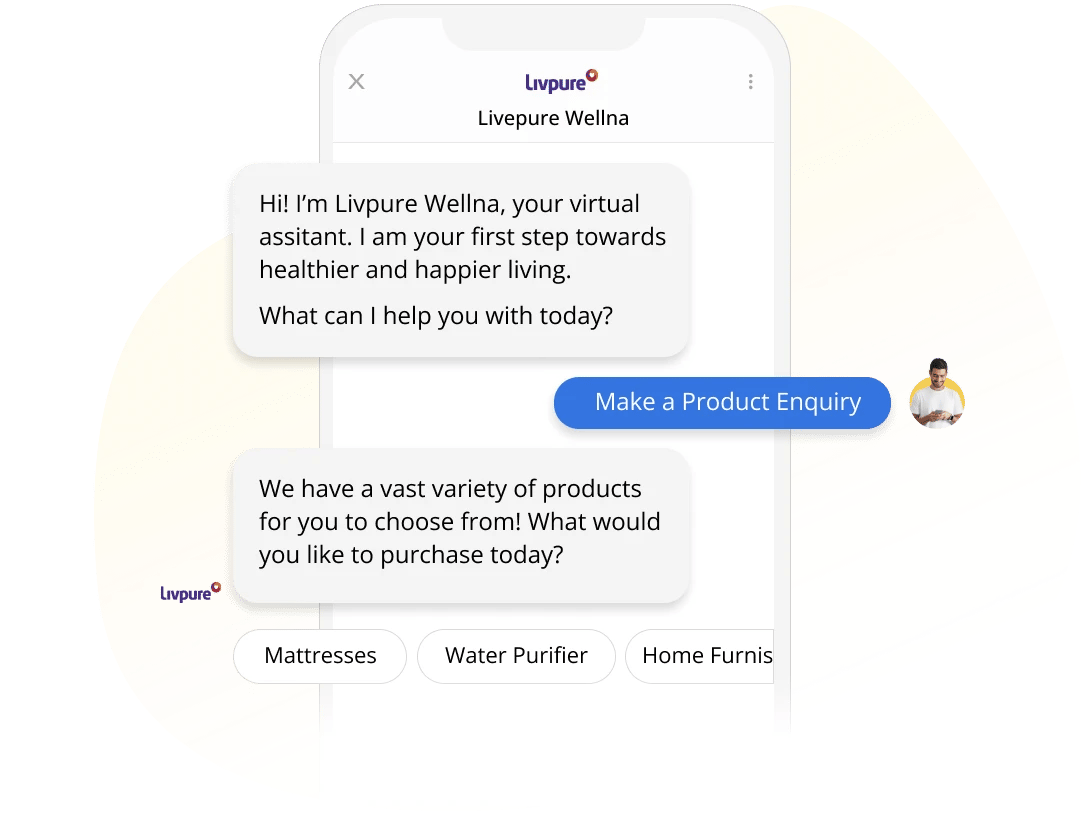 Offer quick and accurate responses within the channel without the user being redirected

Go omnichannel with customer support and achieve drive maximum end-to-end query resolution rate.

Drive customer retention with exclusive discounts and referral programs, while improving customer satisfaction with exceptional post-purchase support.
Conversational Commerce
An AI-powered, intuitive conversational experience
Tap into best-in-class NLU, analytics & more for superior customer engagement
Natural Language Understanding
Provide the most human-like conversational experience by leveraging Haptik's industry-leading NLU.
Explore platform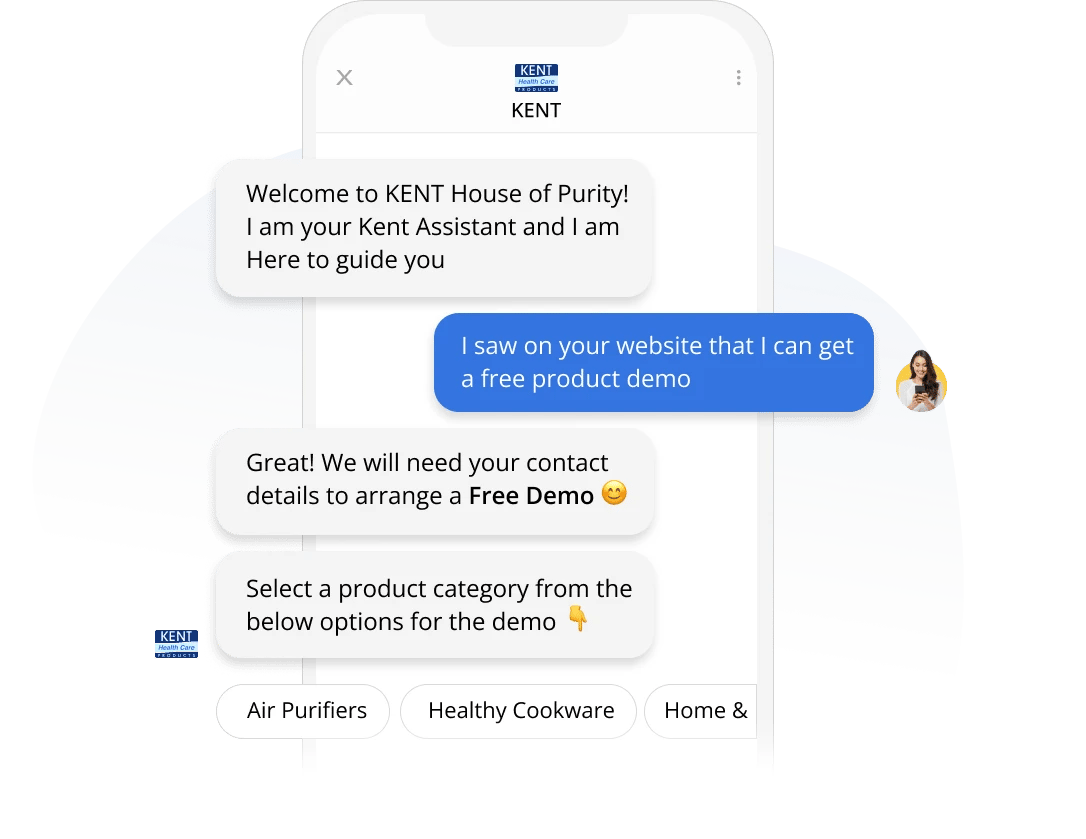 Intelligent Analytics
Uncover deep insights from real-time conversation data by using Smart Funnels, AI recommendations, CSAT and NPS.
Explore platform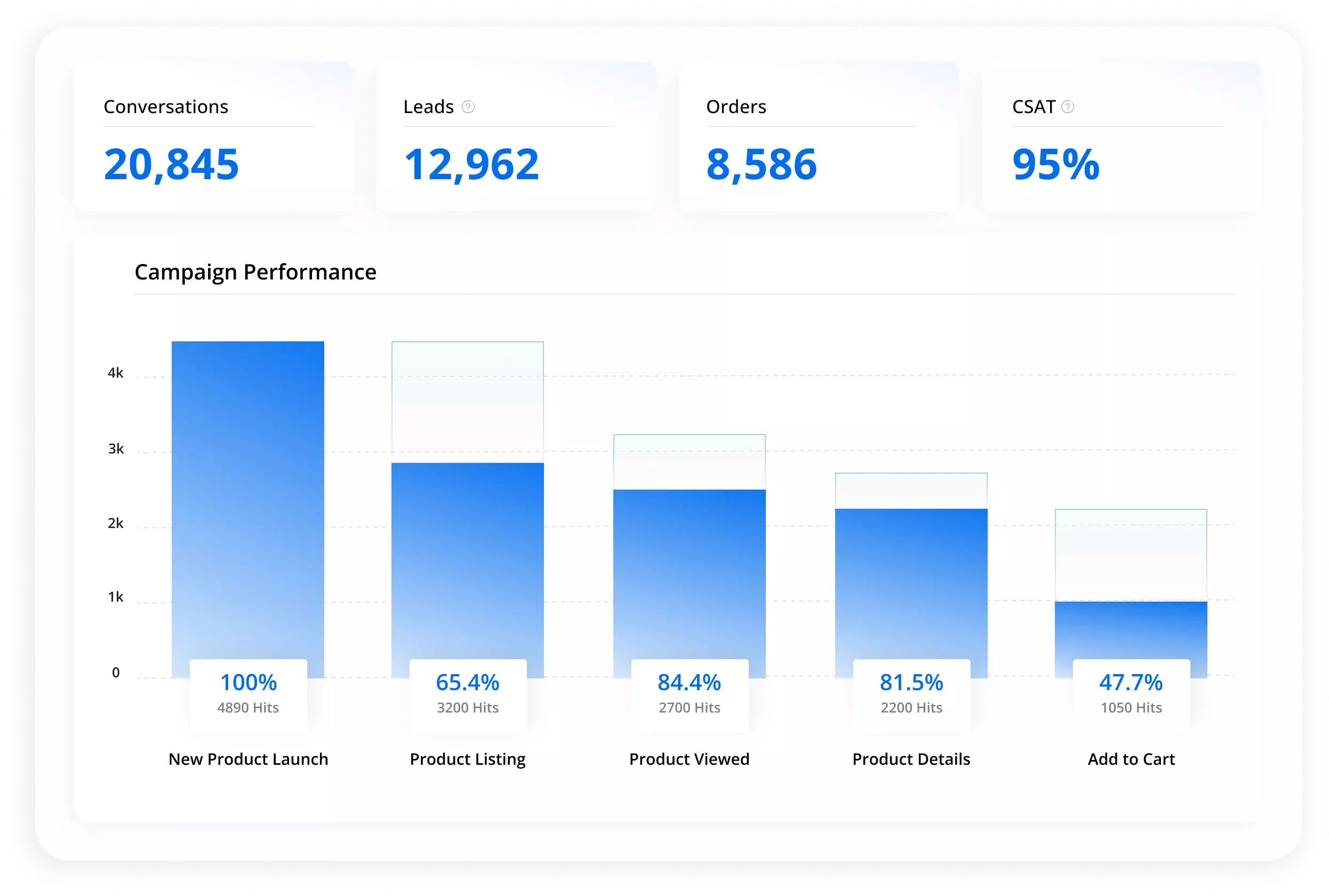 Out-of-the-box channels & integrations
Provide elevated customer experience by using powerful out-of-the-box integrations that unify all your CX tools.
Explore platform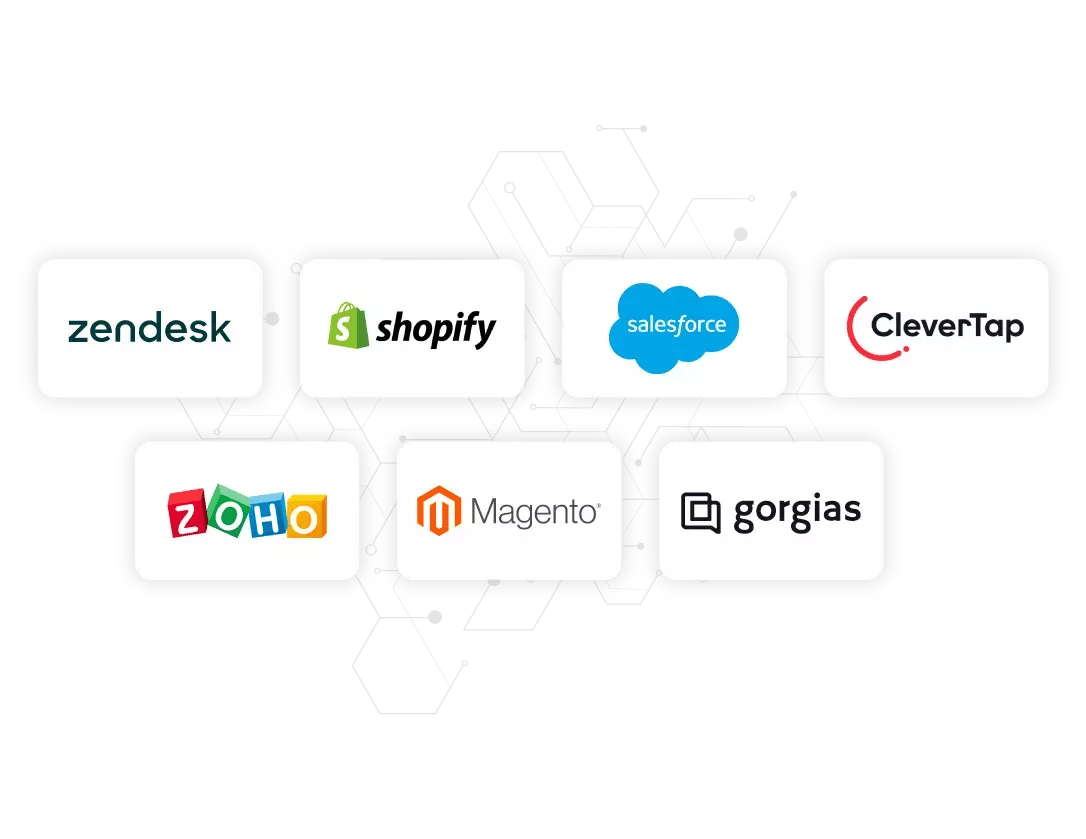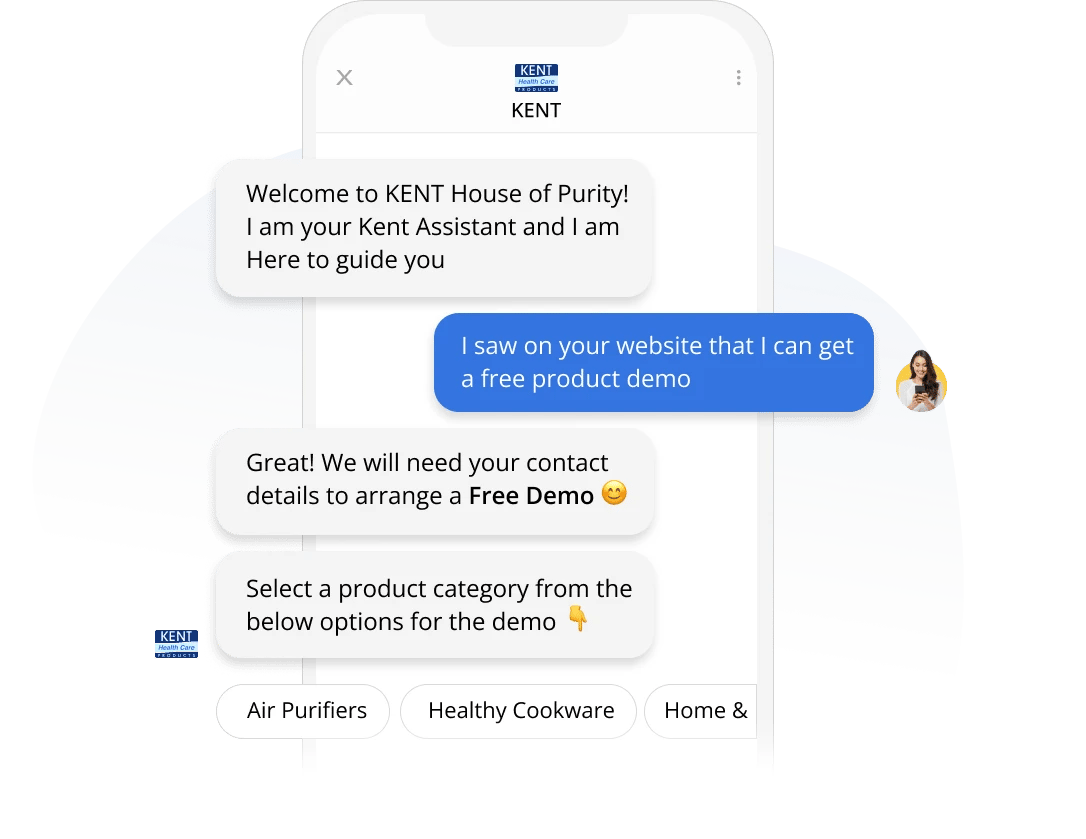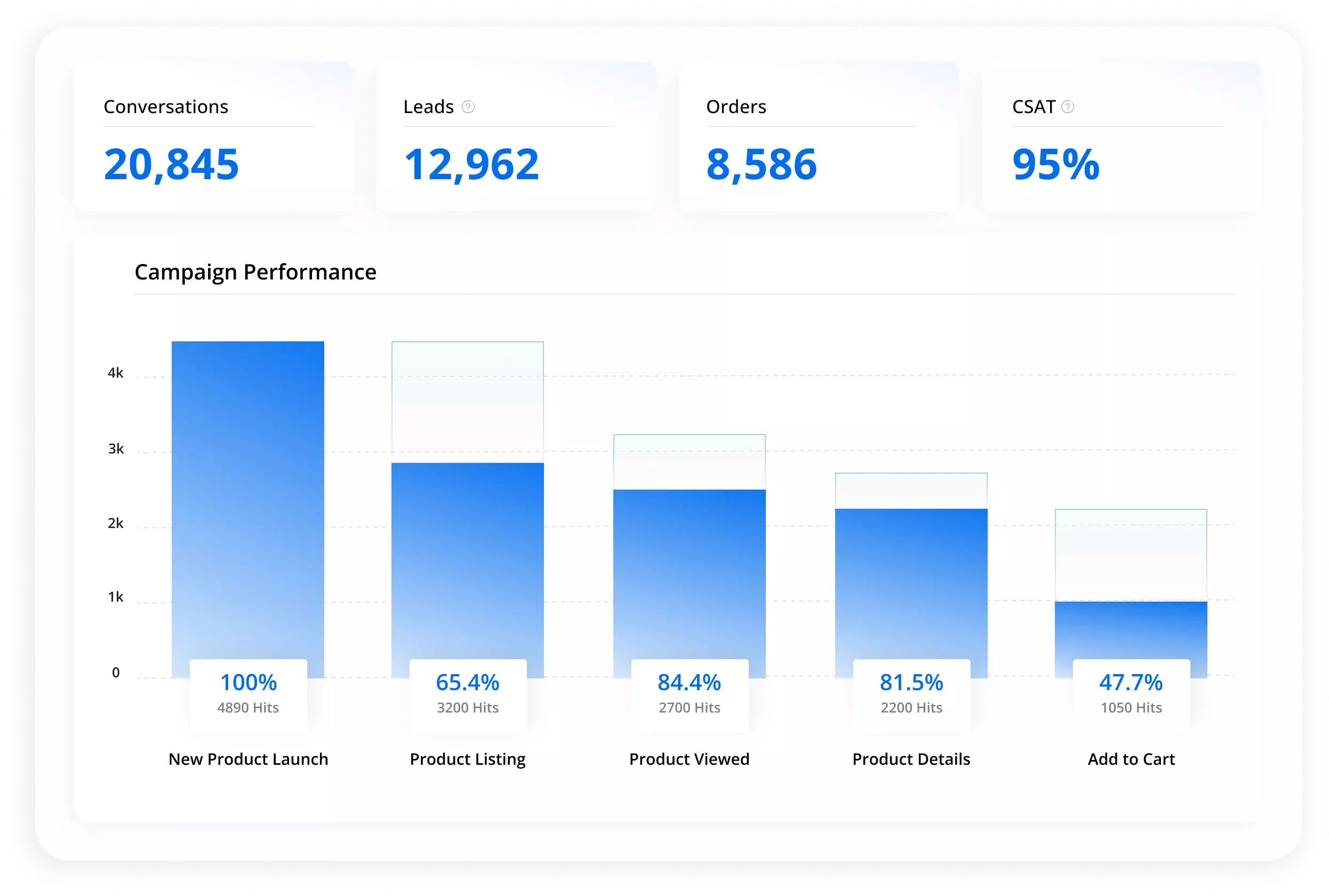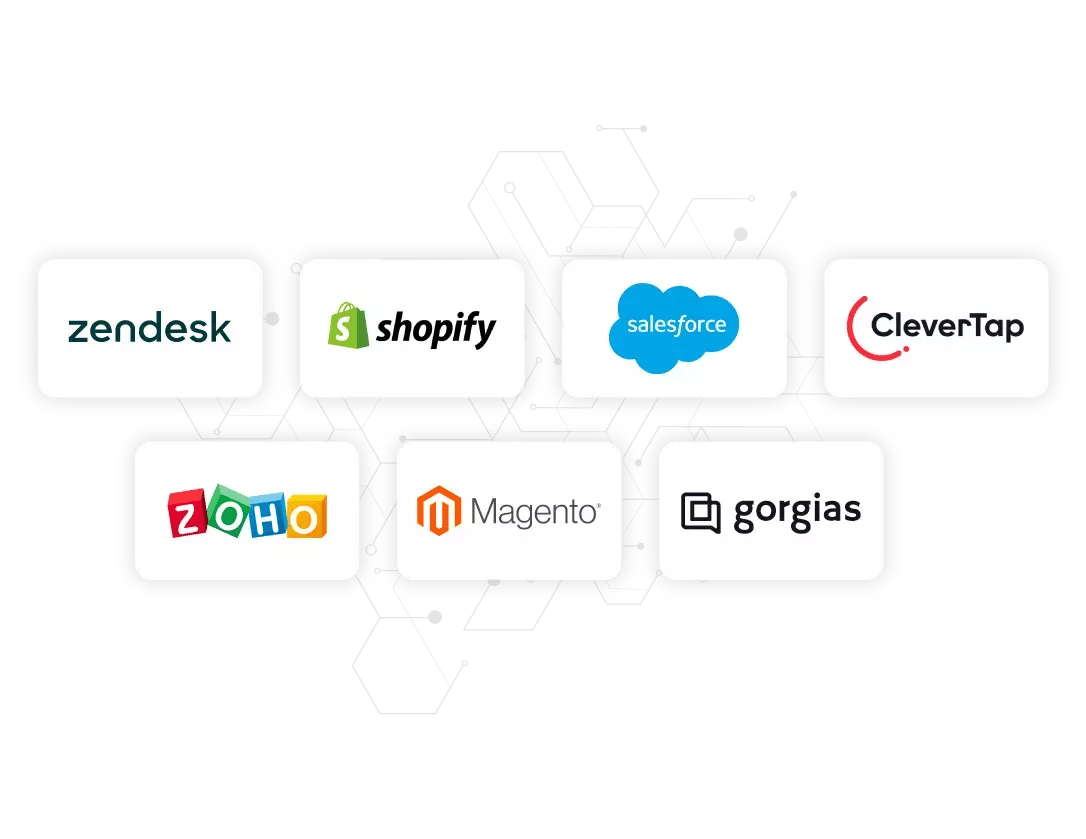 Relevant Blogs
Find recent articles on Google Business Messaging