What are the Benefits of WhatsApp Marketing for Your Business
Increased Market Penetration
With its massive global audience of over 2 billion monthly active users, WhatsApp presents a significant opportunity for businesses to expand their reach.
WhatsApp-led Business Automation
Brands can use automation tools to automate and streamline customer conversations by sending personalized responses and greeting messages.
Personalized & Targeted Campaigns
Brands can engage customers with personalized & timely push notifications, such as discounts, product recommendations, and subscription renewals.
Improved Retention & Realtime Engagement
Triggering WhatsApp notifications like restock alerts, special offers, and pending cart reminders boost customer engagement without needing website/app visits.
40 million WhatsApp users view the business catalogs
in the app monthly
3 Brands That Nailed Their WhatsApp Campaigns

In 2023, days of customers calling or emailing a business are few and far in between. This puts the spotlight on messaging, which is convenient and the preferred option of communication for customers.
Here are examples of well-known brands that have leveraged WhatsApp for marketing campaigns. In the process, they've also been successful in driving product promotions, acquiring customers, boosting retention, increasing sales, and more.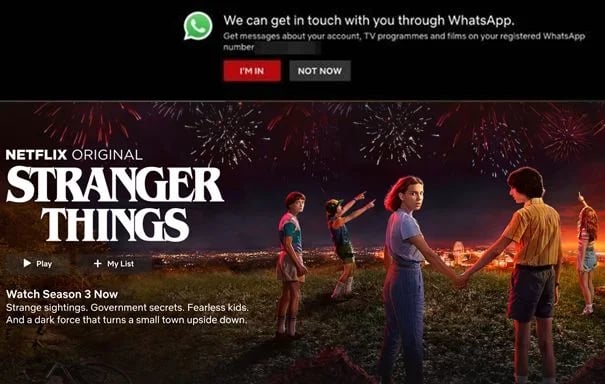 Netflix's "I am in" Campaign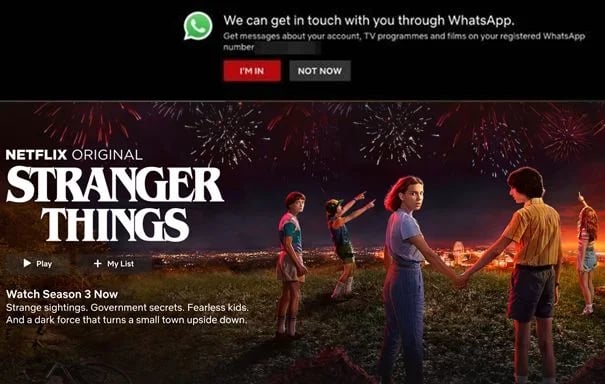 WhatsApp notifications are a powerful tool to retain existing customers and bring back those who have unsubscribed altogether.

Netflix, in 2019, sought to stay in touch with users who had unsubscribed from its streaming service.

It triggered WhatsApp notifications to users who had both Netflix and WhatsApp on their phones, and users who clicked "I am in" were sent movie recommendations, announcements, and more.

Through this campaign, Netflix not only retained its existing customers but also brought back users who had unsubscribed to resubscribe.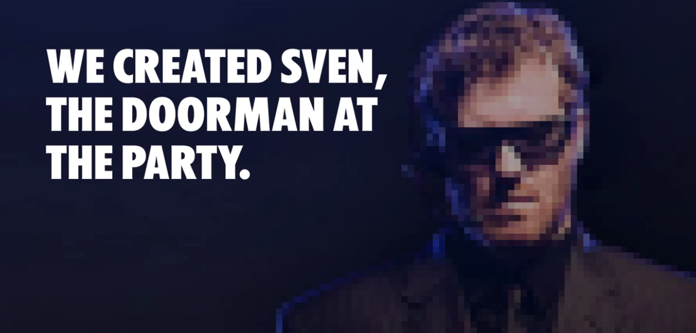 Absolut Vodka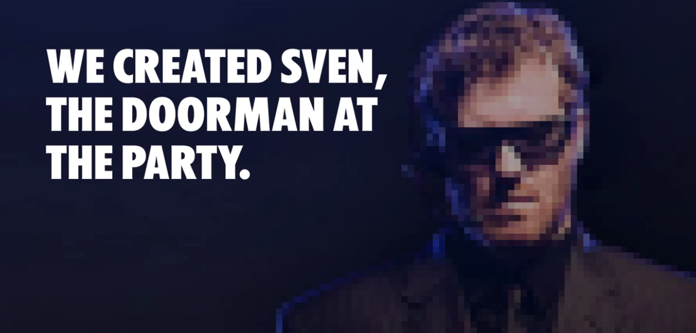 Absolut Vodka's WhatsApp marketing campaign to promote the launch of a limited-edition line of vodka was so impactful that it left a lasting impression on every marketer's mind and is still talked about.

Absolut is famous for organizing over-the-top parties.

No wonder the audience went crazy and messaged Sven, a fictional doorman, on WhatsApp enthusiastically, proving the campaign to be highly successful and influential.
5 Strategies to Maximize WhatsApp for Marketing & Sales
Let's look at top five strategies to maximize the potential of WhatsApp as a marketing and sales channel

1. Broadcast Promotional Messages
Brands on WhatsApp want to reach a large audience, engage with them using personalized notifications, and drive conversions. Promotional broadcasts help achieve these business objectives, and more.
Promotional messages can be sent to multiple recipients simultaneously, which helps achieve scale, and start two-way conversations where customers can respond to business messages.
WhatsApp's high open and engagement rates boost the chances of conversions, while brands can measure the effectiveness of their promotional broadcasts through WhatsApp business API metrics and analytics.
2. Personalized Notifications
WhatsApp messages have an open rate of 98%, but for customers to take a desired action like clicking a link or replying to a notification, it needs to be personalized.
WhatsApp offers businesses several options to personalize messages and make them engaging. For instance, messages can be in different formats - images, videos, GIFs, PDFs, and more.
Adding a relevant emoji is also a great way to engage the recipient and drive the desired action.
Each message also needs a call-to-action, so a user can click through and either submit a form, complete a purchase, view the status of a delivery or return, and so on.
3. Product Catalogs
A great way to promote products and boost sales on WhatsApp is through the product catalogs feature.
Not only are they visually appealing but catalogs come with all the essential information pertaining to pricing, product availability, and more that convert browsers to buyers.
Catalogs help streamline the path to purchase as customers can seamlessly view and inquire about their products of interest, which improves the shopping experience and drives more sales and revenue for businesses.
4. WhatsApp Retargeting Campaigns
Retargeting campaigns on WhatsApp are proving to be cost-effective for brands, with the cost per acquisition on WhatsApp being lower in comparison to other digital advertising channels. Thus, for brands that want to maximize their marketing spend and ROI, WhatsApp is an attractive platform to drive various marketing and business targets.
So, how does WhatsApp retargeting work?
Businesses can re-engage with customers who have shown interest in their products or services.
And, as part of retargeting, they can send personalized messages to customers, incentivizing the purchase to trigger buying interest and finally closing the sale.
5. Leverage GPT-powered Chatbots
Drive customer satisfaction and loyalty with WhatsApp chatbots powered by GPT.
Chatbots can help with product inquiries, order tracking and regular customer service requirements while offering 24/7 availability.
The language understanding capabilities of GPT-powered chatbots improve the accuracy and relevancy of responses to customer queries, which offer peace of mind and satisfaction to customers.
4 Proven Success Stories of Brands Using
WhatsApp Marketing
Haptik's industry-specific bespoke WhatsApp marketing solutions help businesses engage, acquire, and retain customers with personalized AI-driven conversations. It enables global brands to achieve higher sales and superior customer satisfaction and fosters brand loyalty.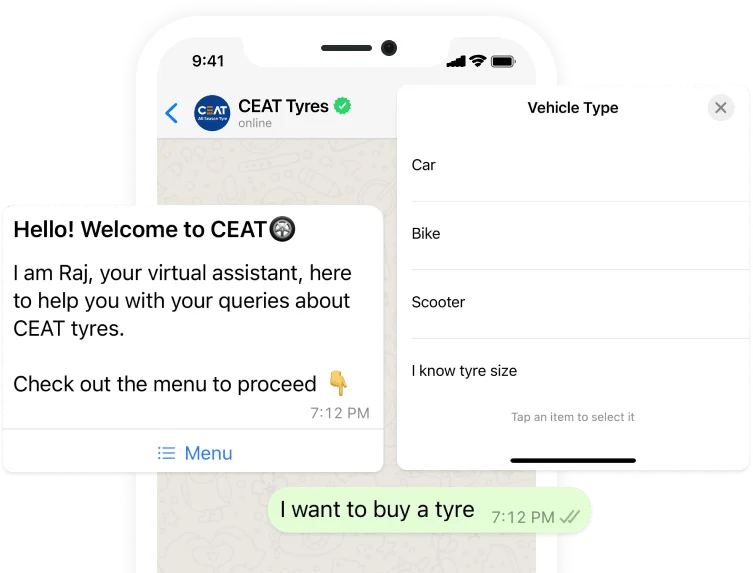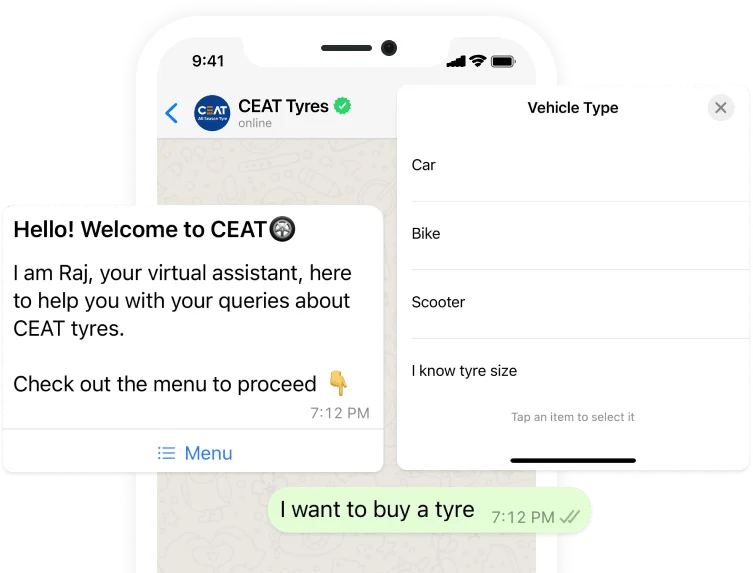 CEAT, a leading tyre manufacturer, sought to enhance customer experience with instant support. It also aimed to collect high-quality leads and leverage AI-powered conversations to improve conversions.
It partnered with Haptik to build an AI-powered chatbot. The solution helped generate additional revenue, enhance customer experience, promote special offers and discounts, and more. CEAT has observed a whopping 542% increase in leads!
Read the Full Case Study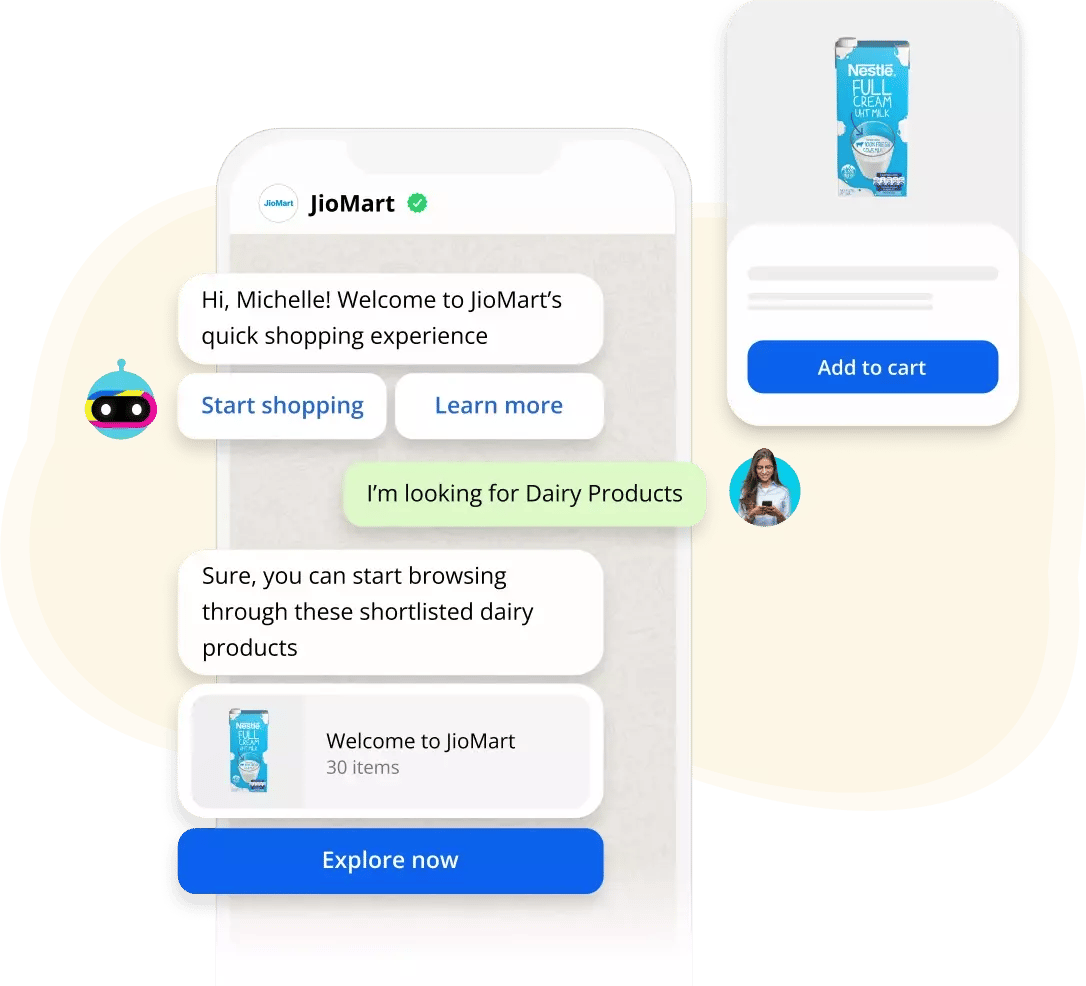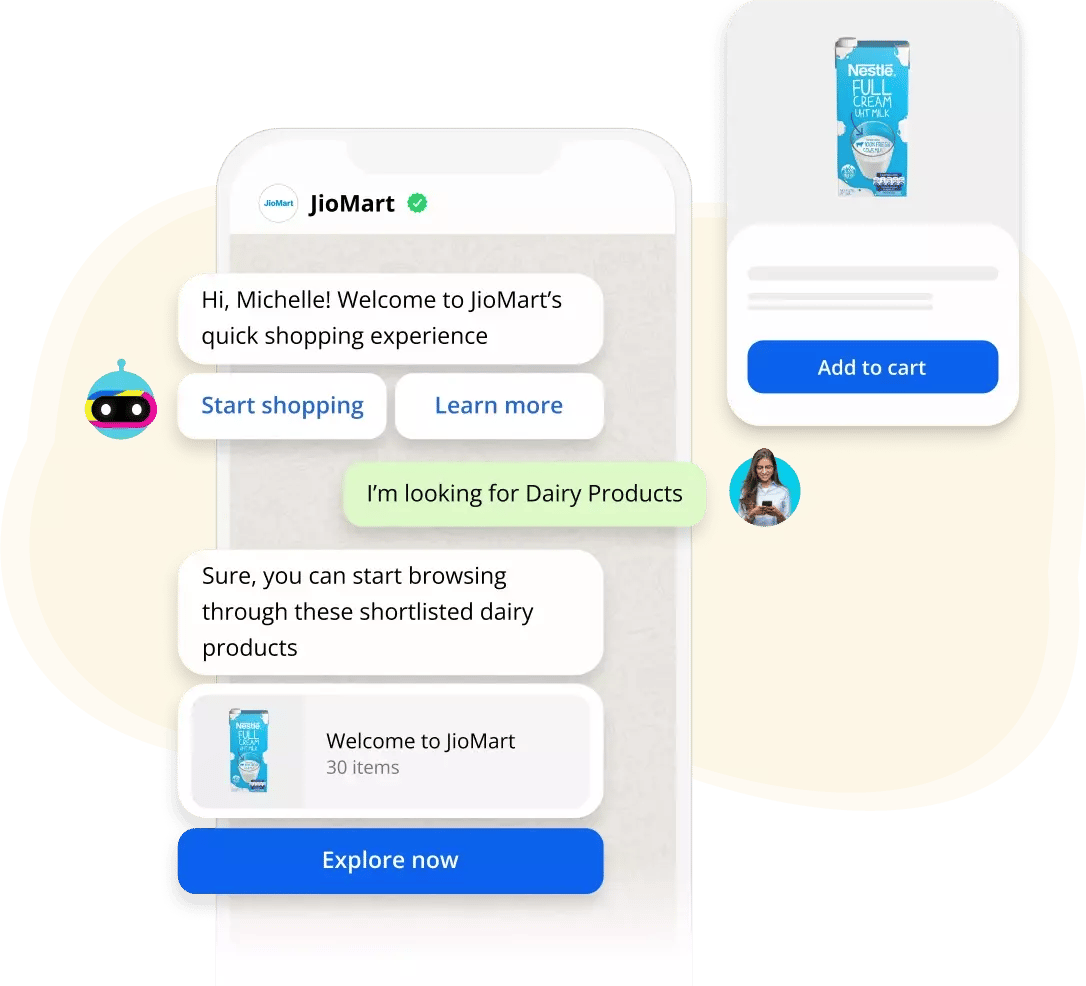 JioMart, India's largest retail giant, witnessed a 3x surge in traffic and orders. It wanted to augment customer support to meet the high demand for their services on newer communication channels to improve CX.
To meet these business expectations, JioMart partnered with Haptik for WhatsApp chatbot integration. This chatbot enabled users to easily complete their shopping journey with just a few clicks, resulting in an increase in organic traffic and repeat purchases by 68%.
Read the Full Case Study
Conclusion
With WhatsApp marketing, businesses can tap into the power of real-time, direct, and personalized communication to create deeper connections with their customers and prospects.
By integrating WhatsApp into your marketing plan, you can drive customer engagement, improve customer satisfaction, and increase conversions. With its capacity for targeted, data-driven campaigns and seamless customer experiences,
WhatsApp marketing solutions are crafted to be result-driven and help businesses achieve their desired outcomes. It's important too for businesses they follow the best practices of WhatsApp business messaging for the best user experience on the channel.
Read next: Convert More with Click-to-WhatsApp Ads