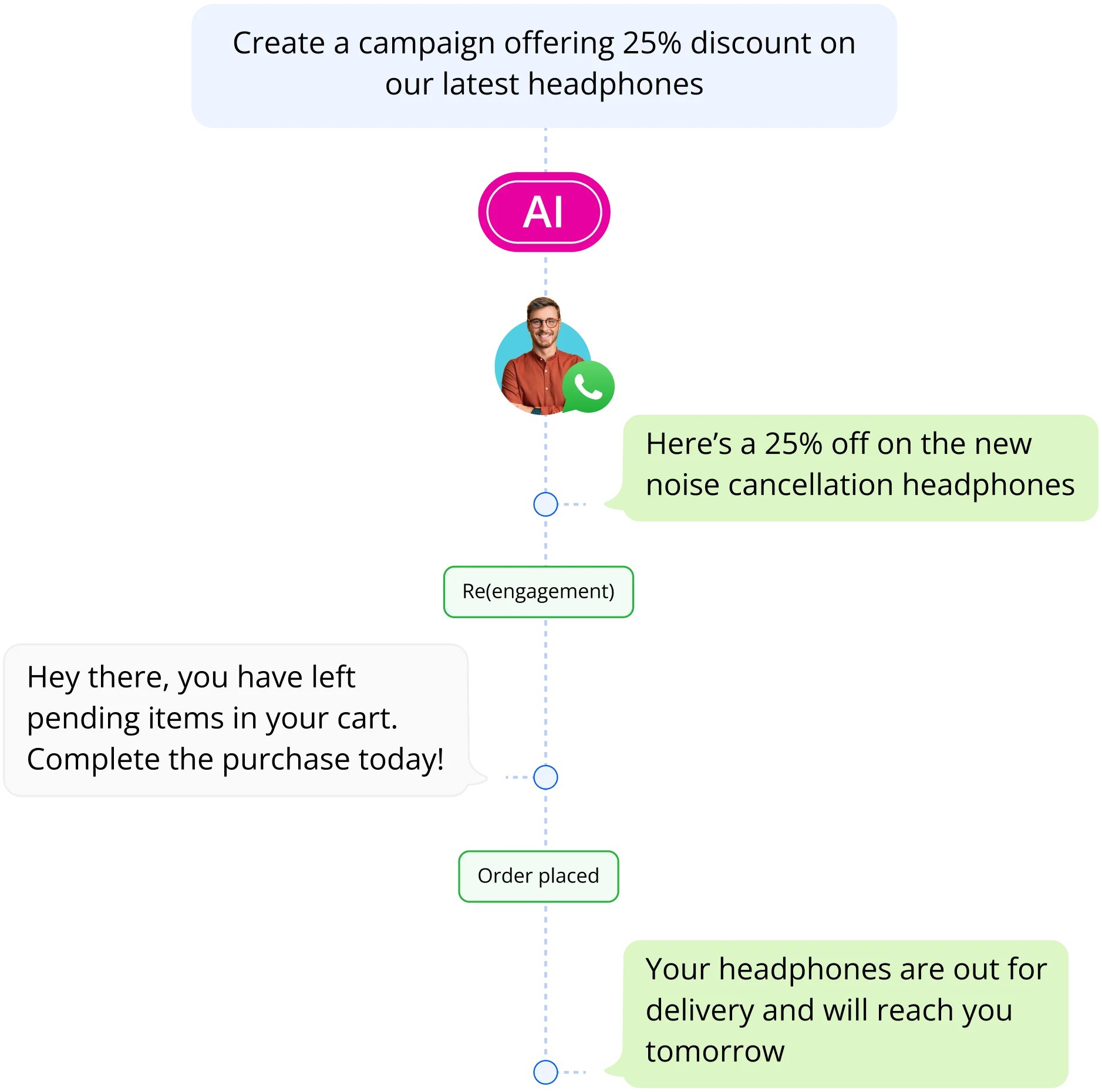 Drive Engagement at Every Stage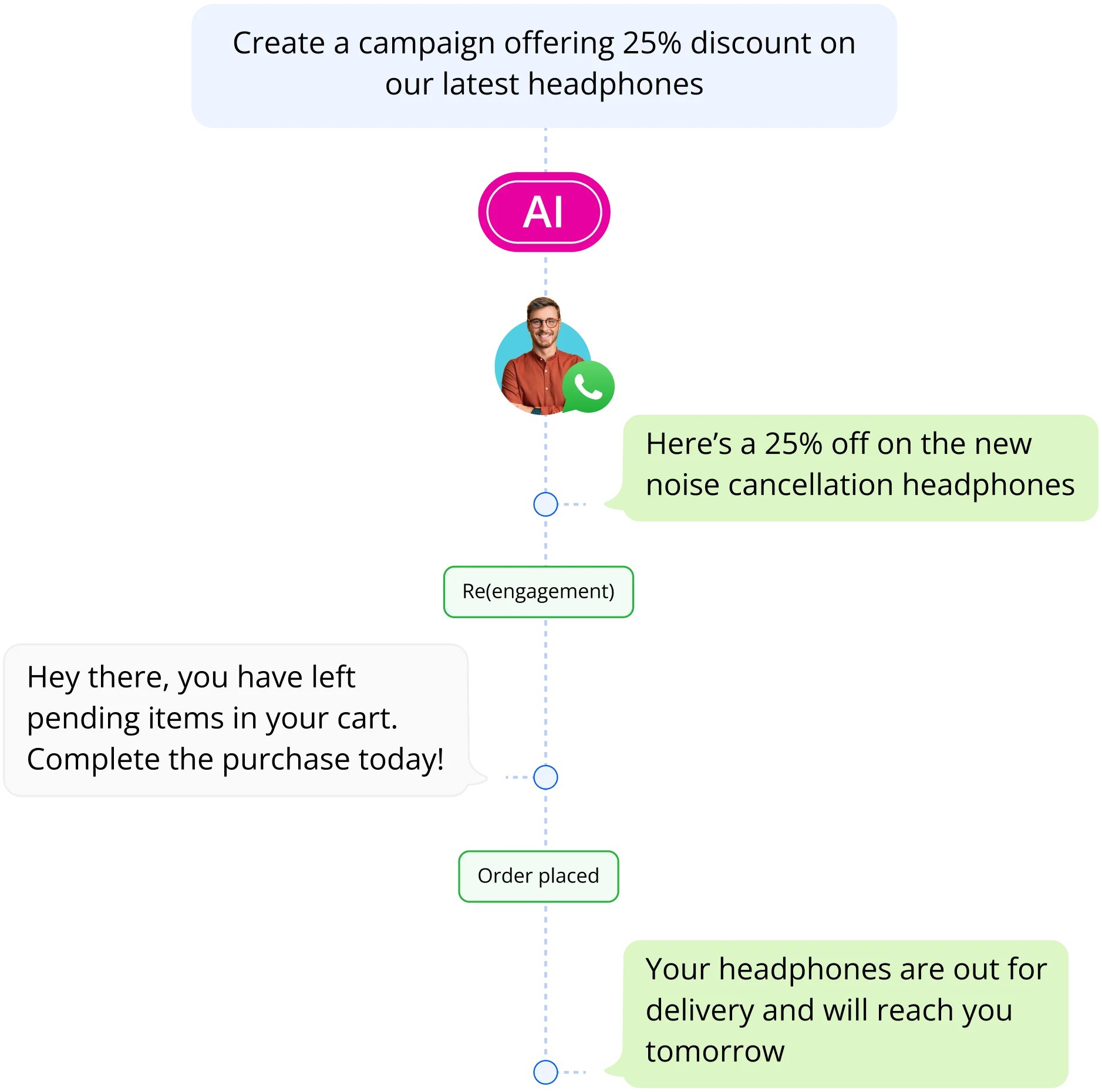 Send personalized offers and discounts, cart abandonment reminders to win your users' attention and increase engagement.
Optimize campaign effectiveness through audience segmentation based on customer attributes and events. Deliver immersive campaigns that captivate your audience using a wide range of rich media
Build trust with your customers by sharing timely order updates, add on suggestions, cancellation, refund requests and more.
Guide: Phased Approach to WhatsApp Marketing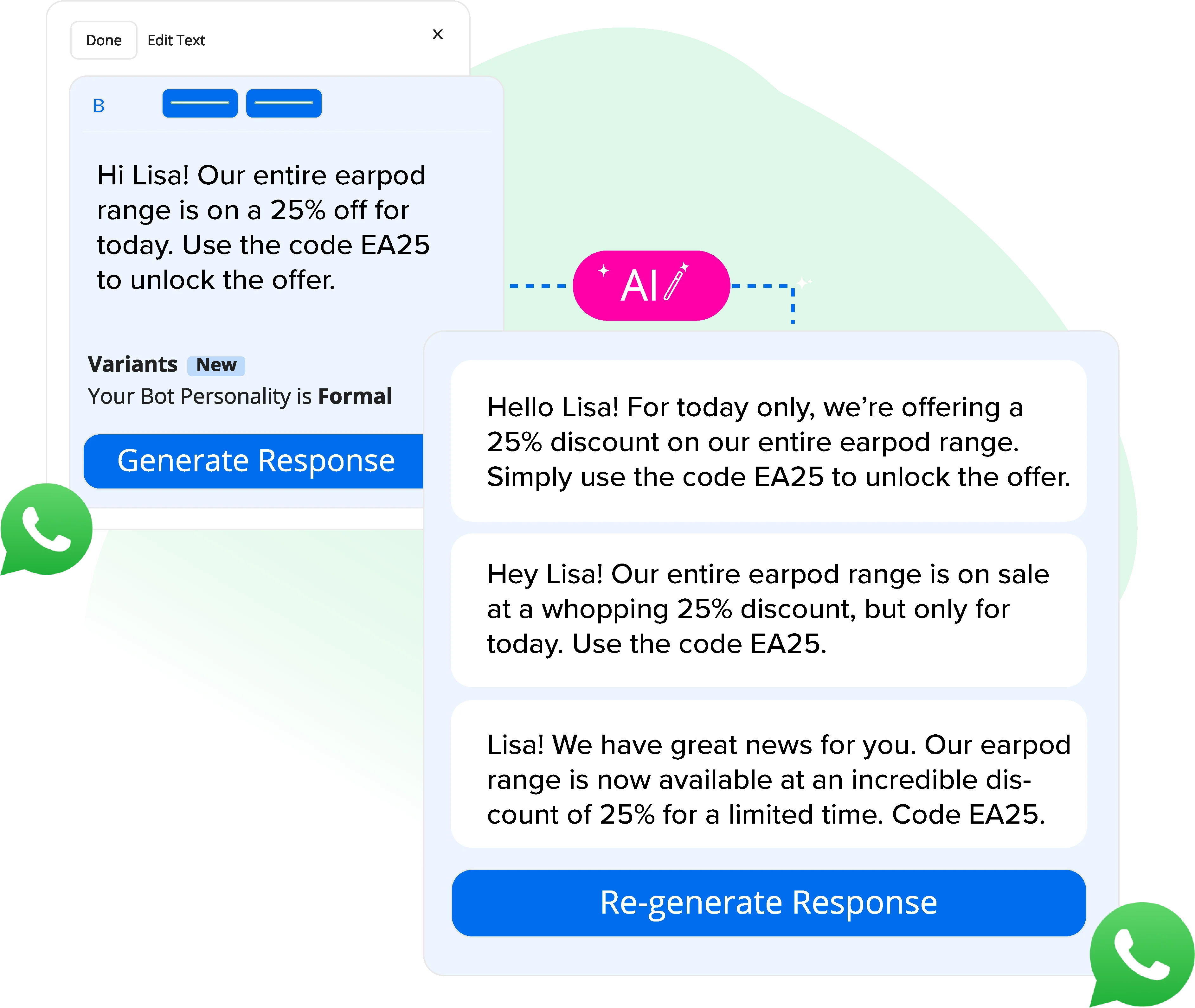 Enhance Messaging Impact with GPT-powered Notifications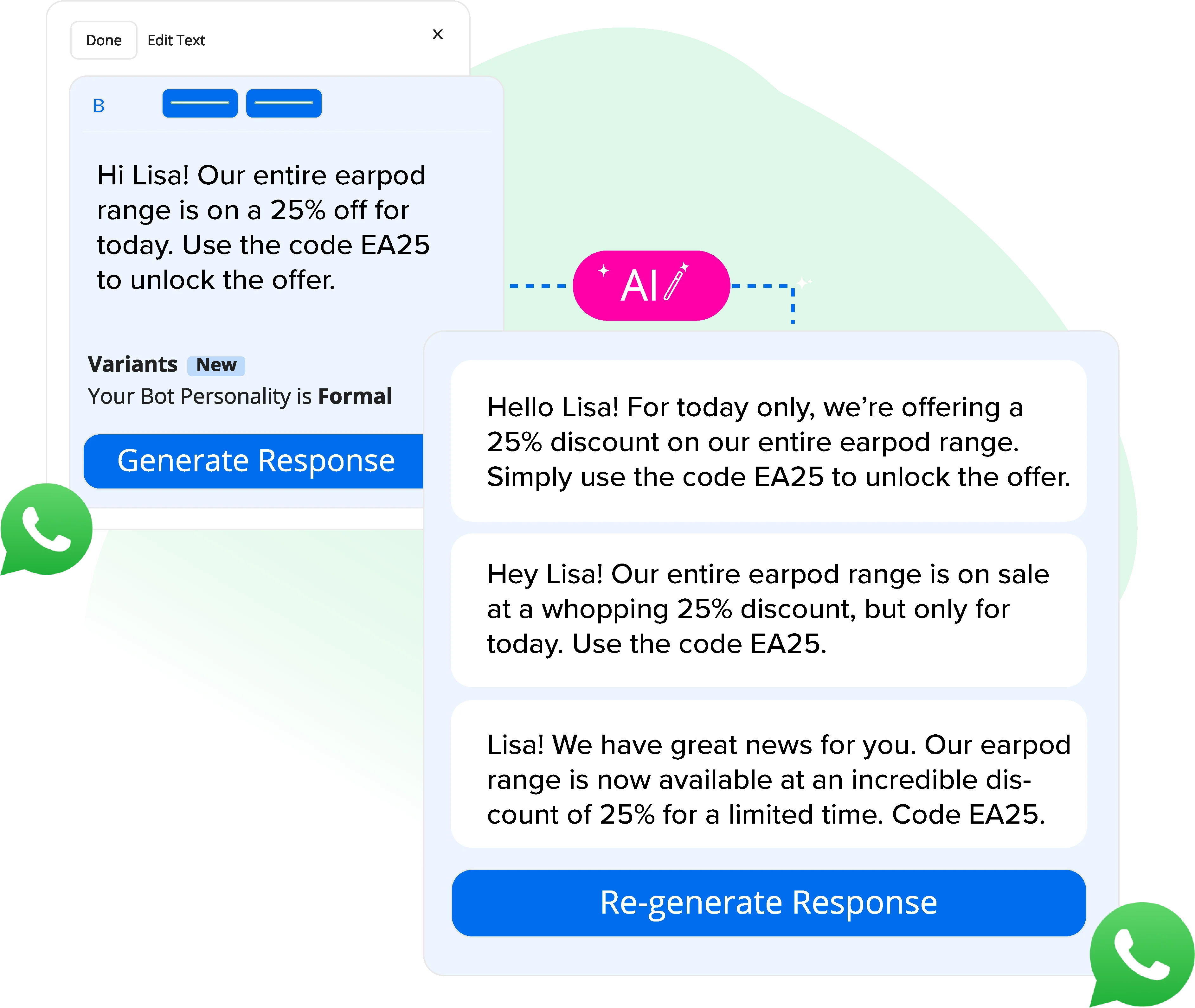 Leverage the Haptik platform to effortlessly create customized notification templates using ChatGPT.
Our GPT-powered template generator shares only WhatsApp-approved templates, eliminating the risk of rejections and ensuring a seamless experience for your notifications.
Measure campaign performance, read rate, response & resolution times of your agents to improve your customer experience.
5 Ways to Level Up Your WhatsApp Game With GPT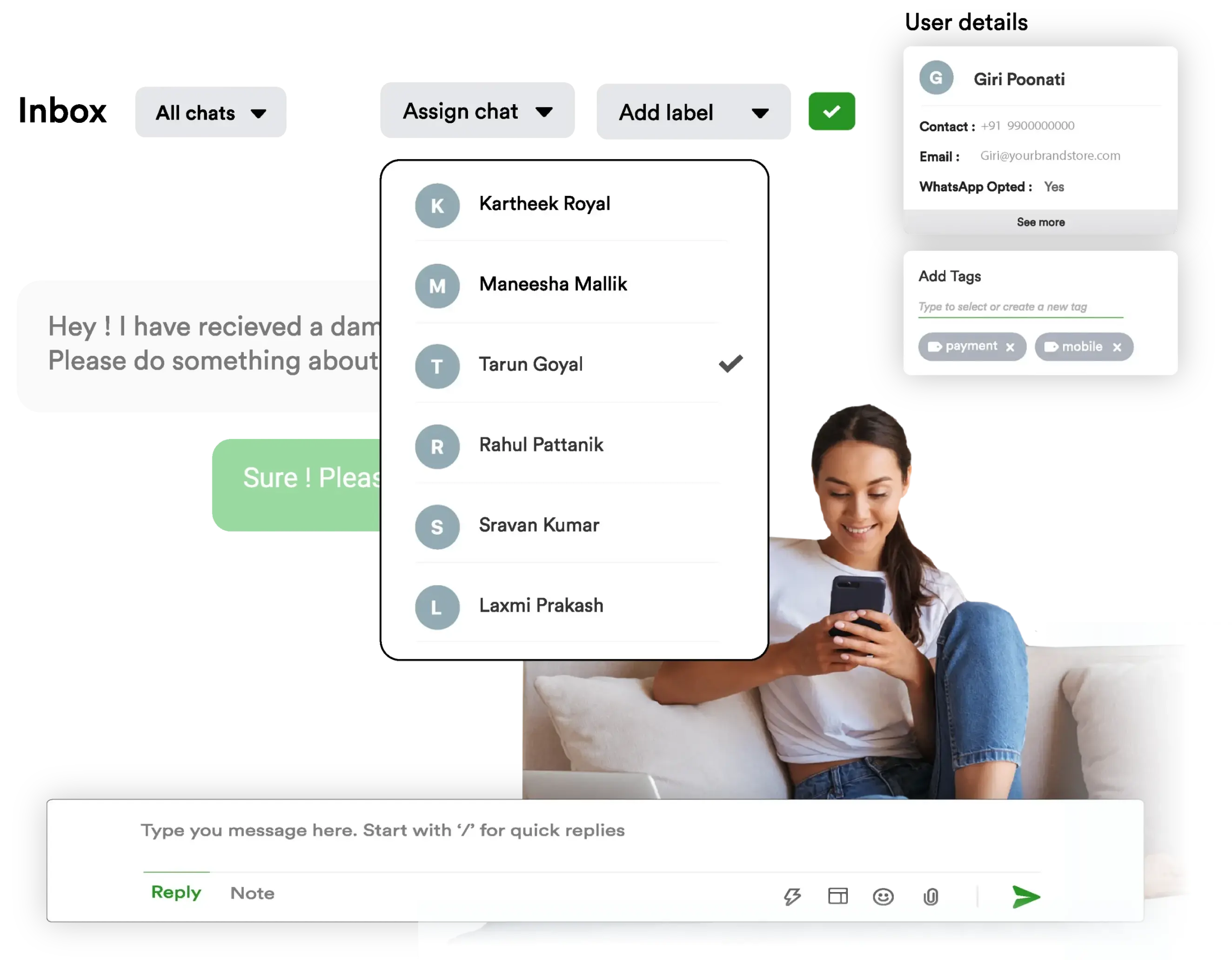 Offer On-demand Live Agent Support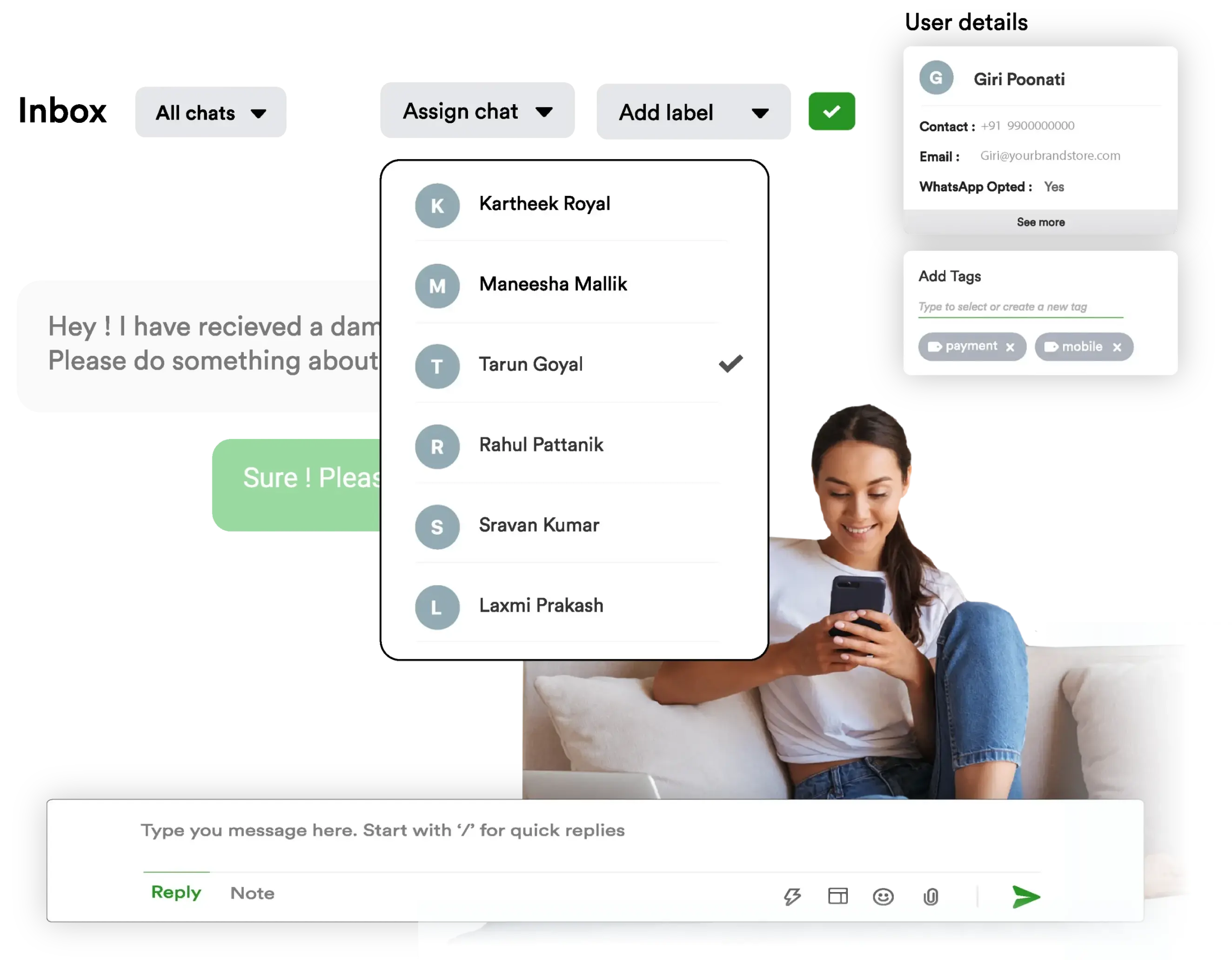 Provide exceptional customer support on WhatsApp through Haptik, where live agent chat teams can seamlessly collaborate in managing incoming chats.
Effortlessly manage your contacts and chats with intelligent cards, labels, tags, and private notes for easy access and organization.
Enhance customer engagement by strategically featuring a WhatsApp chat button on your website.
See it in Action
Why Should You Choose Haptik?
GPT-Trained Chatbots
Leverage Haptik's GPT-trained chatbots that are easy to train and deliver highly accurate results to engage in human-like conversations.
Strong
Partnerships
Stay ahead of the competition and get early access to new features to unlock revenue by partnering with the largest WhatsApp BSP.
End-to-End Commerce Capabilities
Get access to Haptik end-to-end commerce capabilities. Send tailored recommendations to users at the right time in their buying journey and boost your conversion rates.
Powerful
Analytics
Go beyond surface-level data & glean deeper insights using intelligent analytics to achieve higher ROI and offer superior customer experience.
Take Your WhatsApp Marketing to the Next Level
Boost your WhatsApp marketing efforts with Haptik's GPT-powered features
GPT-powered Campaigns
Leverage GPT to create high-converting WhatsApp campaigns personalized to your brand voice, goals, demographics, & more, complete with confidence scores for seamless Meta approval.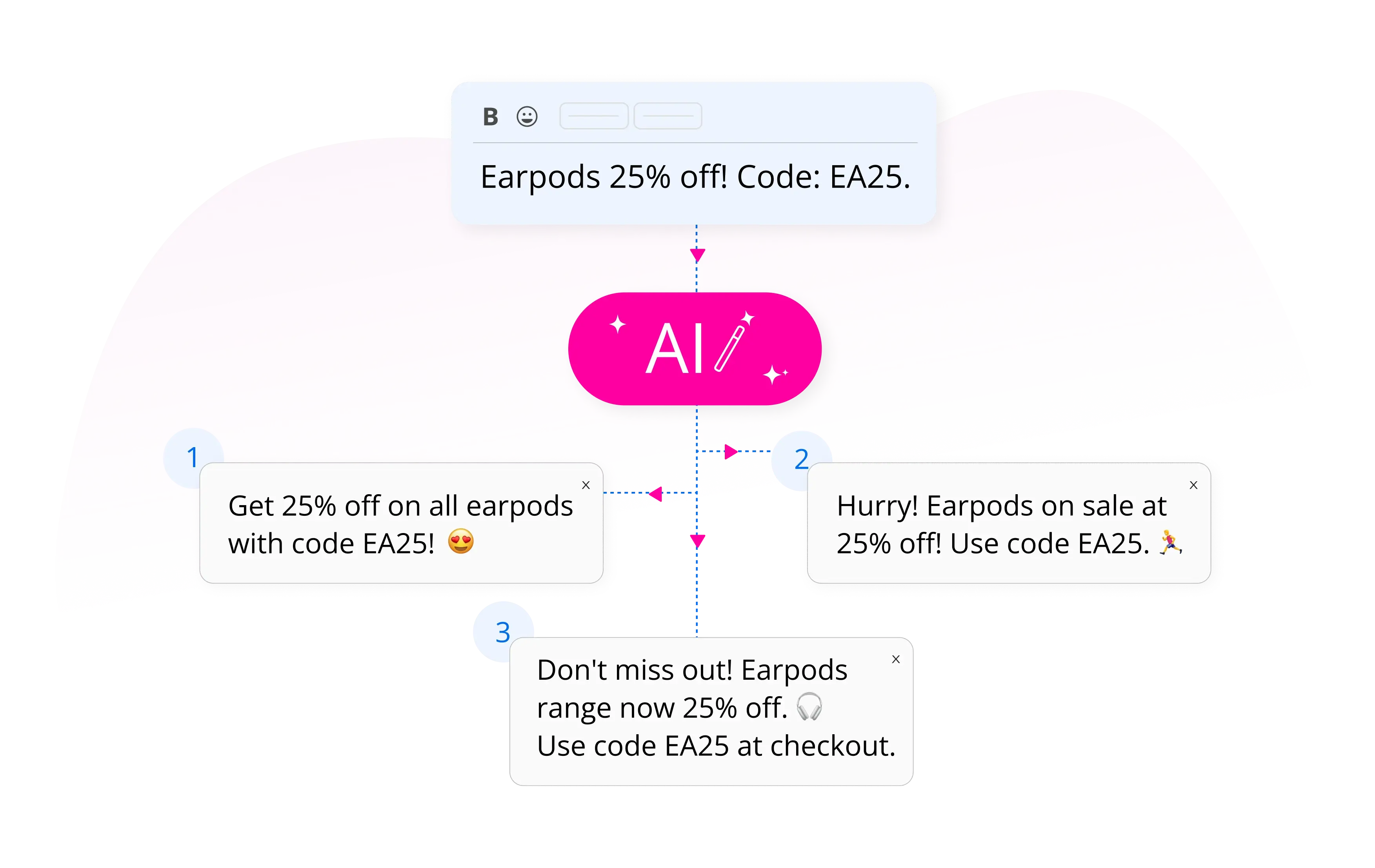 Product Catalog
Showcase products and services to potential buyers in visually-rich form and drive increased conversions and sales.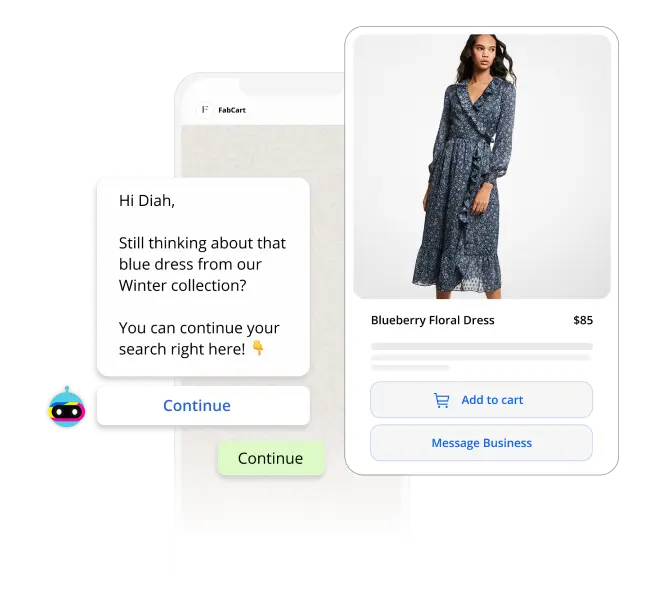 Live Agent Support
Empower your agents to manage high volumes of incoming queries while reducing resolution times through a single WhatsApp team inbox.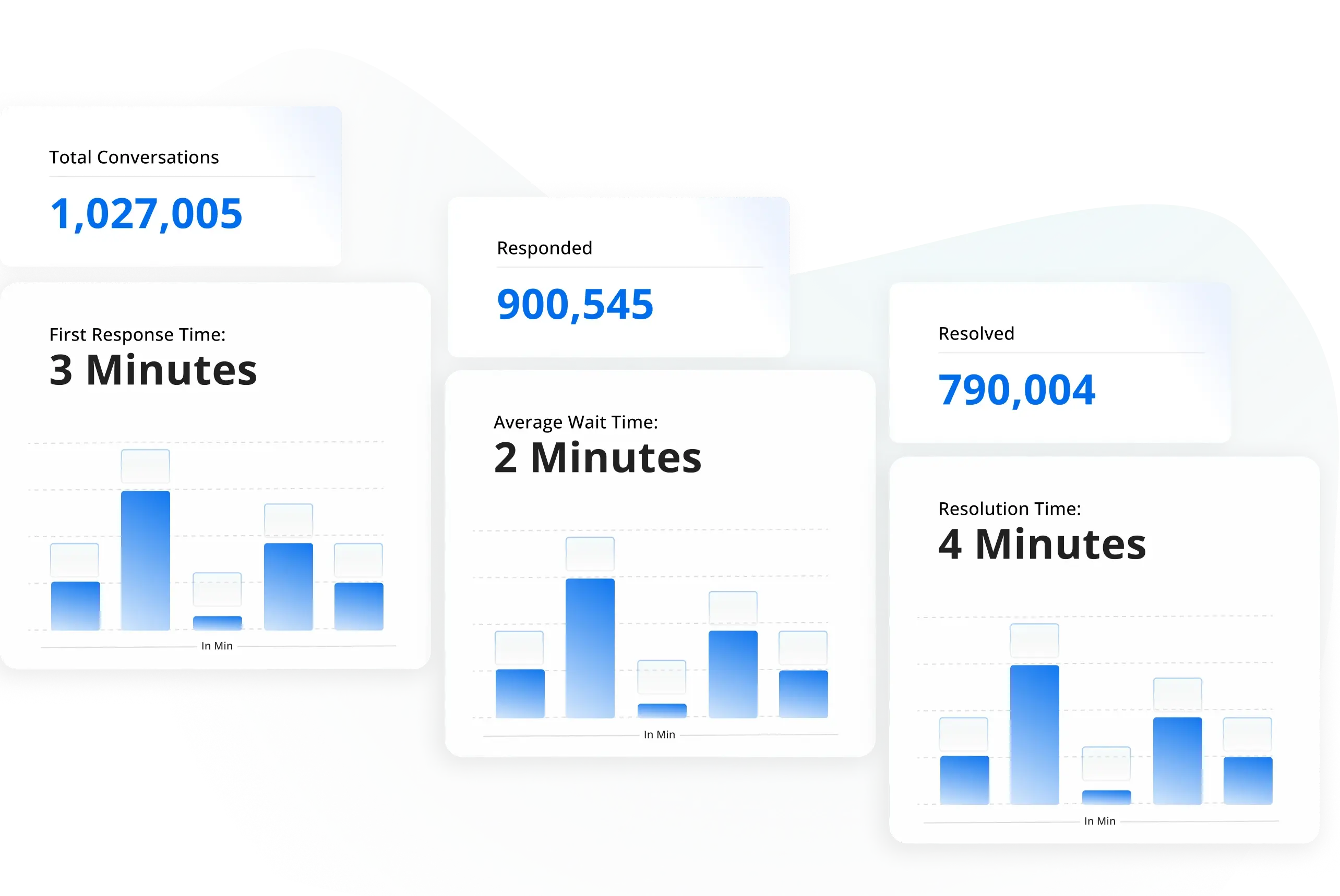 Click-to-WhatsApp Ads
Boost your customer acquisition with engaging Click-to-WhatsApp ads that increase conversion rates while optimizing ad costs.