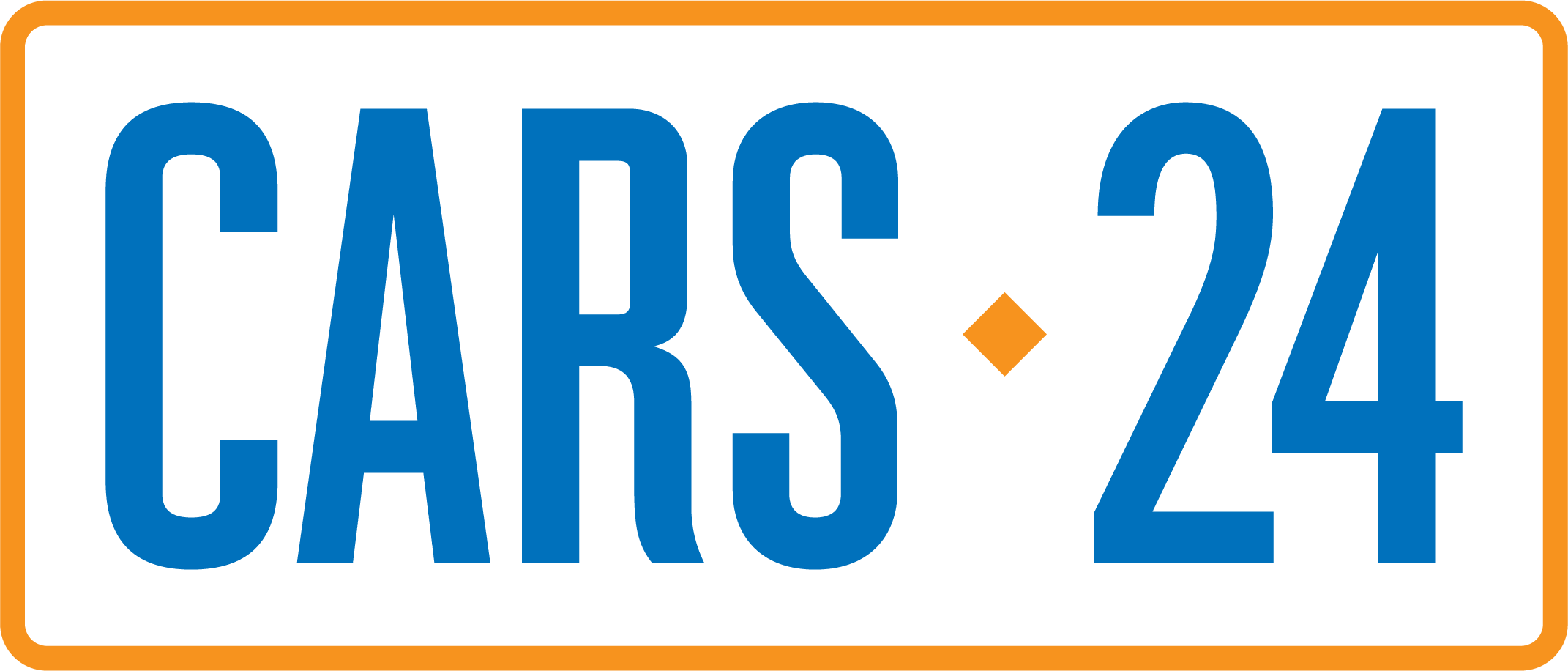 How WhatsApp Helps Cars24 Drive 33% of Sales
Overview
CARS24 is a tech-first organization at the forefront of the business of selling and buying pre-owned cars, which can be a tedious process with prospective buyers and sellers with plethora of questions around the type of car, preferred brands, vehicle age, mileage, pricing, and more. The Company sought to provide a unique end-to-end digital shopping and transaction experience by deploying an Intelligent Virtual Assistant on its app and WhatsApp.
100k+
Conversations handled
33.3%
Monthly sales via chat support
75%
Cheaper cost per sales than call center
Partnering with Haptik has helped us revolutionize our customer experience and brought us closer to our goal of serving our customers in the most hassle-free safe & transparent way.
Challenge at Hand
CARS24 saw an explosion in demand for its services following the changing consumer behavior during the COVID-19 pandemic. The demand was so high that CARS24 had a 200% increase in support volumes, while the average monthly traffic shot up to 13 million and while transactions increased to half a million.
Handling large volumes of repetitive support queries such as car evaluation proved a major challenge

Wait time for customer queries were extending to minutes and had to be reduced to seconds

Average query resolution time also had to be improved to achieve customer satisfaction (CSAT)
How Haptik Offered a Solution
To engage users at the right time, drive faster customer responses and bring in a live agent for efficient support to user queries, CARS24 collaborated with Haptik to build a chatbot for deployment on CARS24's website and app.
The chatbot helped CARS24:
Convert user conversations into leads by collecting information such as name, contact number, and email and passing it to sales agents

To enable prospects to get a car evaluation by chatting with the Cars24 chatbot

Get instant, on-demand responses to FAQs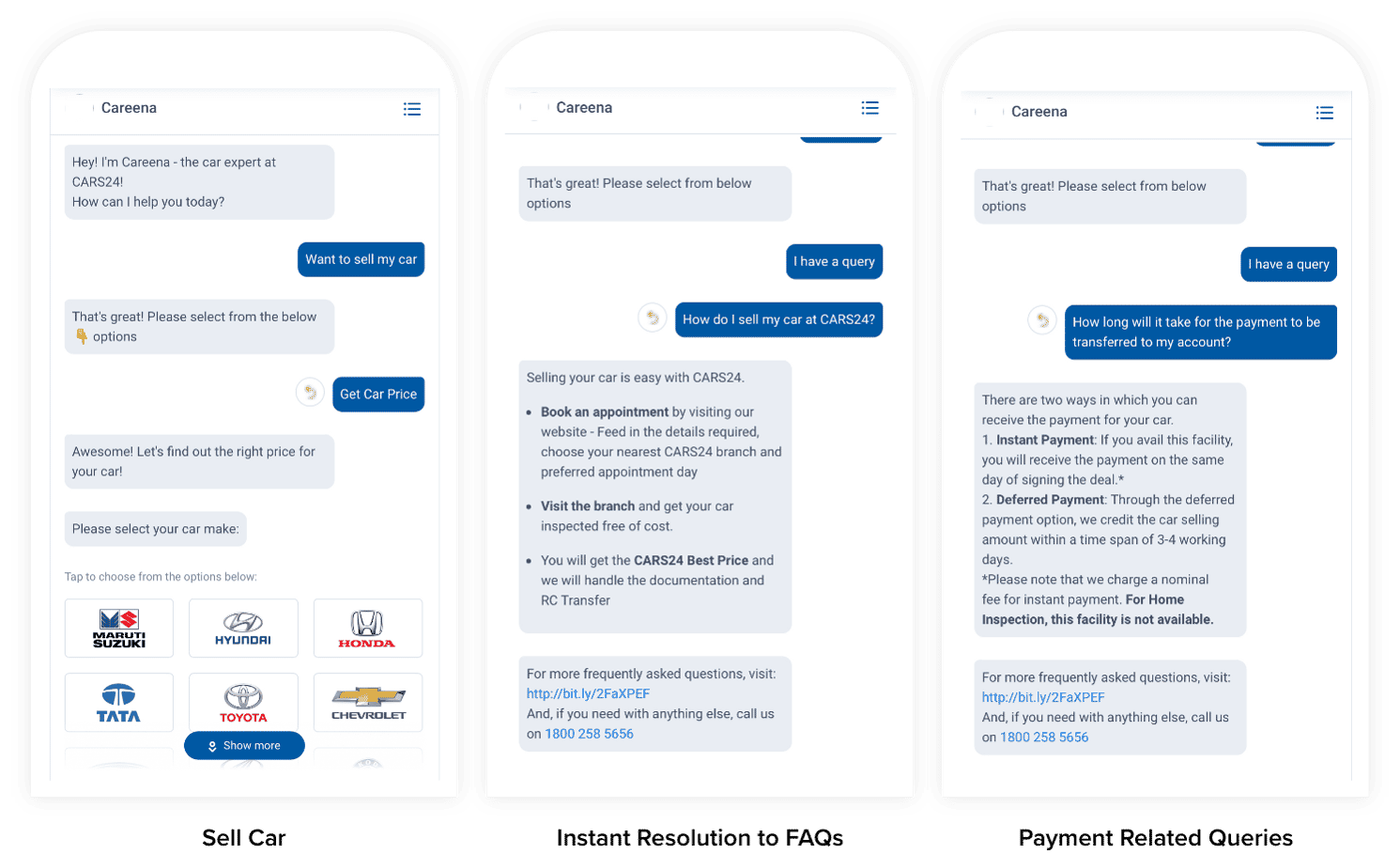 USE-CASES
Lead Generation, Customer Care
What I really love about Haptik is that it sees the relationship with the customer as an ongoing conversation – not a stack of queries. I think the results we've seen to date speak volumes to how Haptik has helped us remain a tight-knit team and engage with users at the right time to drive sales & conversions.
Results
The implementation of the IVA helped CARS24 improve its sales, with more than 33% of the sales happening via chat support. It's seamlessly handled more than 100,000 conversations and its cost per sale has been 75% cheaper as compared to a call center.