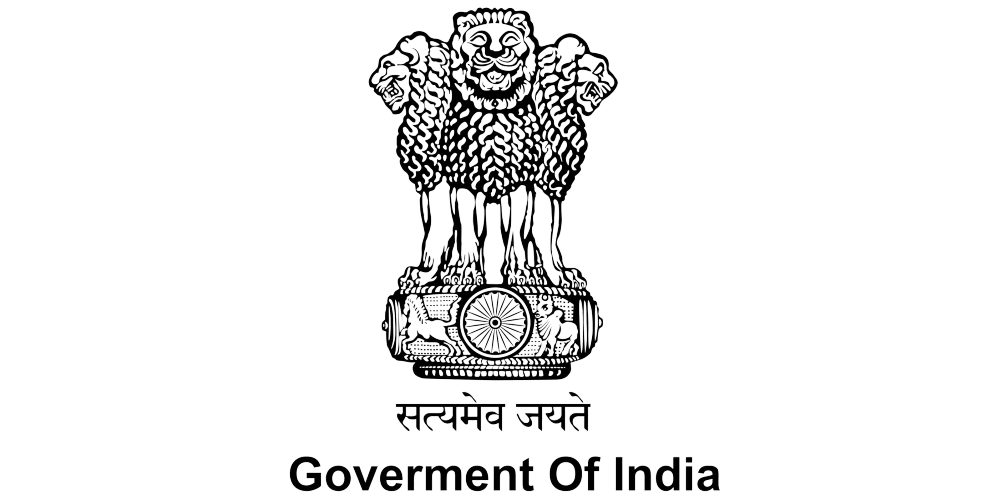 How GOI Built the World's Largest WhatsApp Chatbot to Fight Against COVID-19
Overview
Curbing panic and misinformation was a key priority for the Government of India in the fight against COVID-19. It meant a solution capable of handling diverse queries of people in English and Hindi was paramount. This way, the right, necessary information could be provided to help treat people or altogether prevent them from getting the respiratory disease. Haptik's WhatsApp chatbot was an intrinsic part of the Government of India's (GOI) fight against COVID-19 by sharing the right information with the public.
109M+
Total Queries Answered
5 Days
Total Time for Deployment
Timely and right communications have been a key pillar in our fight against COVID-19. This has been greatly strengthened with Haptik's ability to build an AI assistant in record time that has been handling millions of diverse queries in both English and Hindi.
Challenge at Hand
The novelty of COVID-19 led to people sharing misinformation about the disease. Misinformation could pertain to the symptoms of COVID-19, the precautionary measures, remedies, and so much more. Misinformation caused panic and the GOI wanted to eradicate both in its fight against the coronavirus.
Ensure people weren't misinformed about the whats & how-tos of COVID-19

Handle the scale & diversity of COVID-19 queries

Handle the queries in English and Hindi (regional language)
How Haptik Offered a Solution
MyGov Corona Helpdesk, a WhatsApp chatbot, was built by Haptik in just five days. Its solution had powerful, wide-ranging capabilities that helped people get the right, necessary information about COVID-19.
Haptik's WhatsApp chatbot helped:
Bust common COVID-19 myths and misinformation

Citizens examine symptoms and get a diagnosis

Gather precautionary measures and tips to stay safe from COVID-19

Gather the latest updates and advisories from the Ministry of Health (MoH)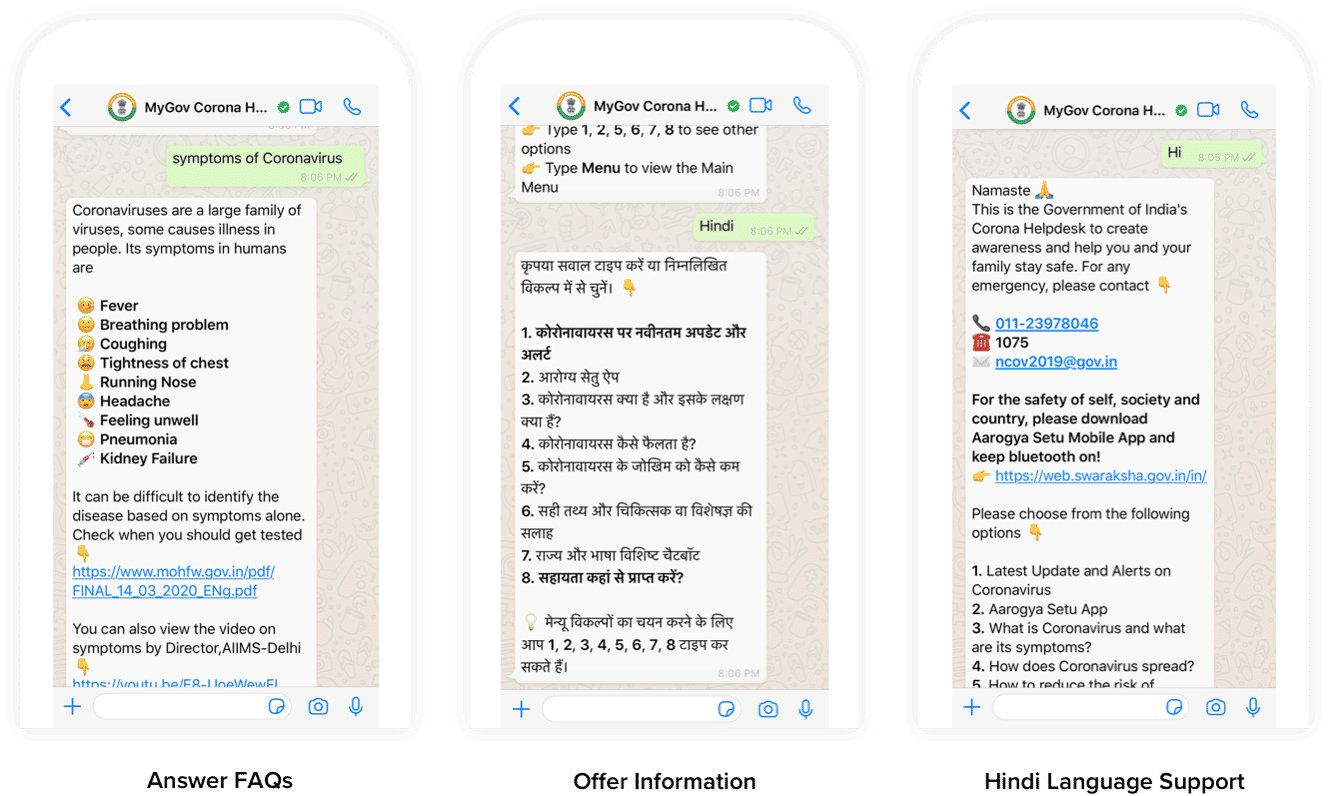 The helpdesk has been successfully catering to millions of WhatsApp users in India and has been immensely valuable in helping us keep our citizens rightly informed.
Results
Haptik's solution was not only effective but also catered to the GOI's need for immediacy of deployment by creating and implementing the MyGov Corona Helpdesk in a matter of just five days. Its impact was far-reaching, as well, as it answered 1.09+ billion queries while catering to 84+ million Indian citizens in English and the native language of Hindi.