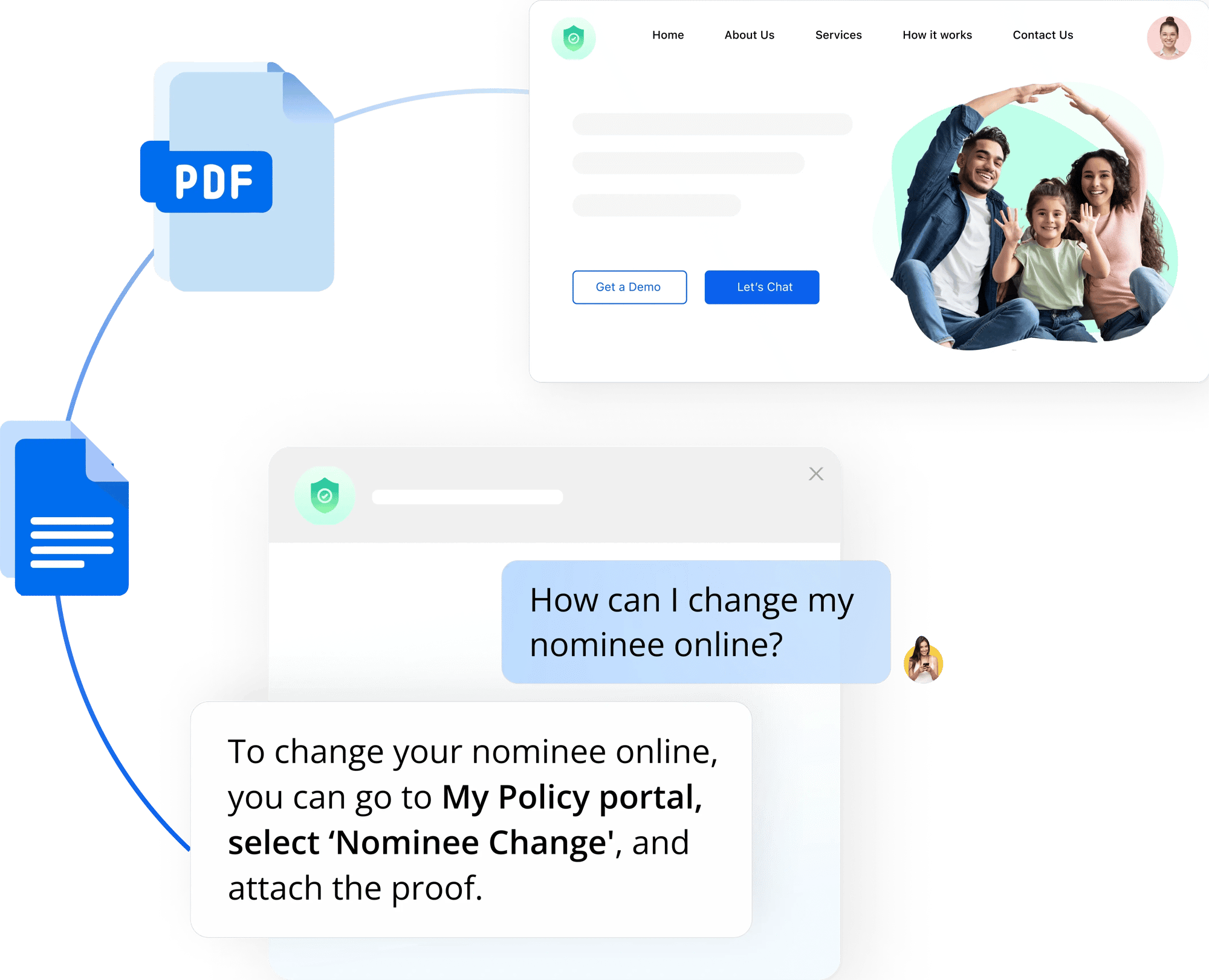 AI POWERED WEB Q&A
Streamline Support with AI-Powered Web Q&A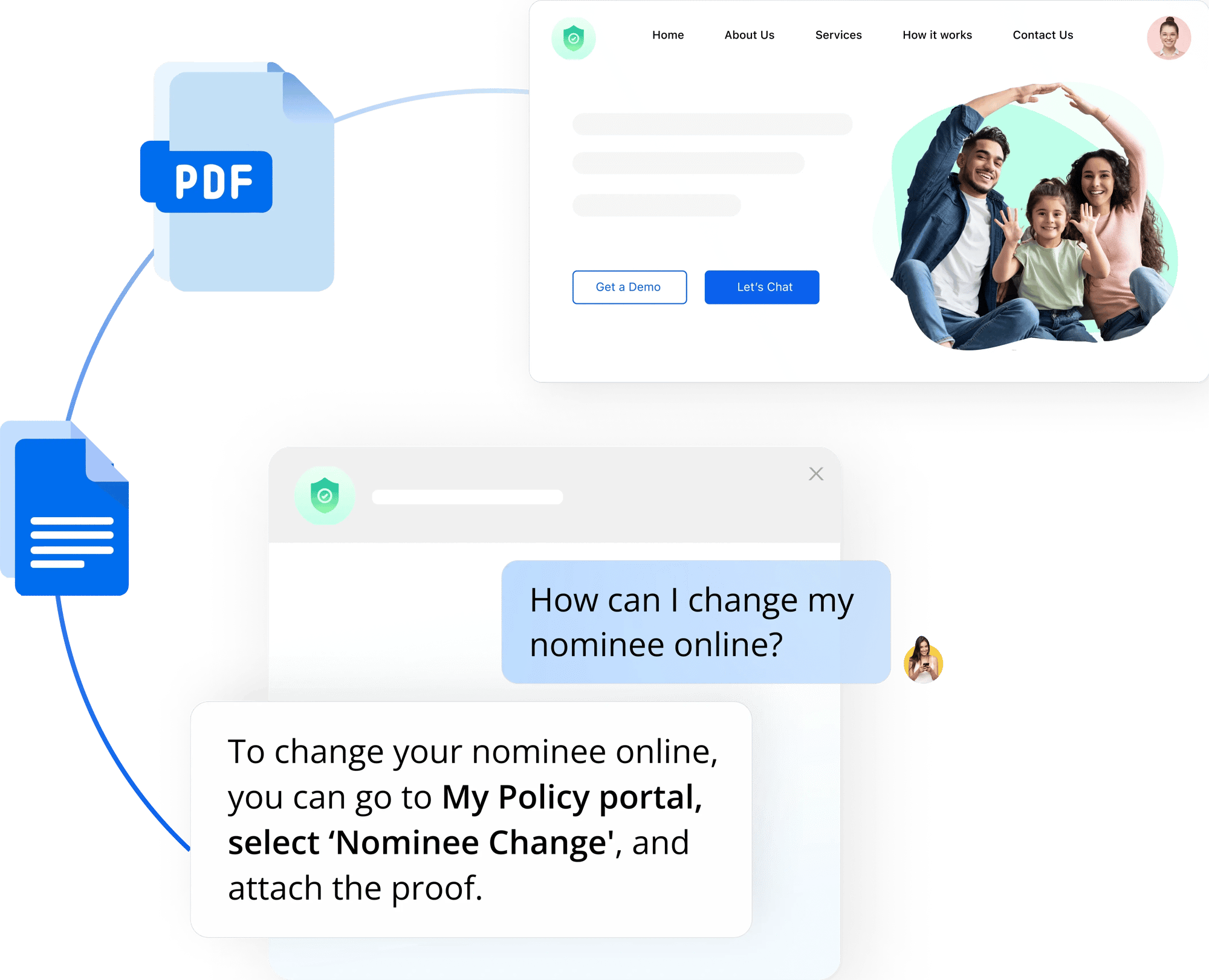 Answer wide-ranging customer queries using Generative AI & fetch relevant information from your website.

Generate dynamic responses by interfacing with CRM & web APIs.

Resolve customers' pre and post-sales queries, and trigger loyalty.
Explore Gen AI Web Q&A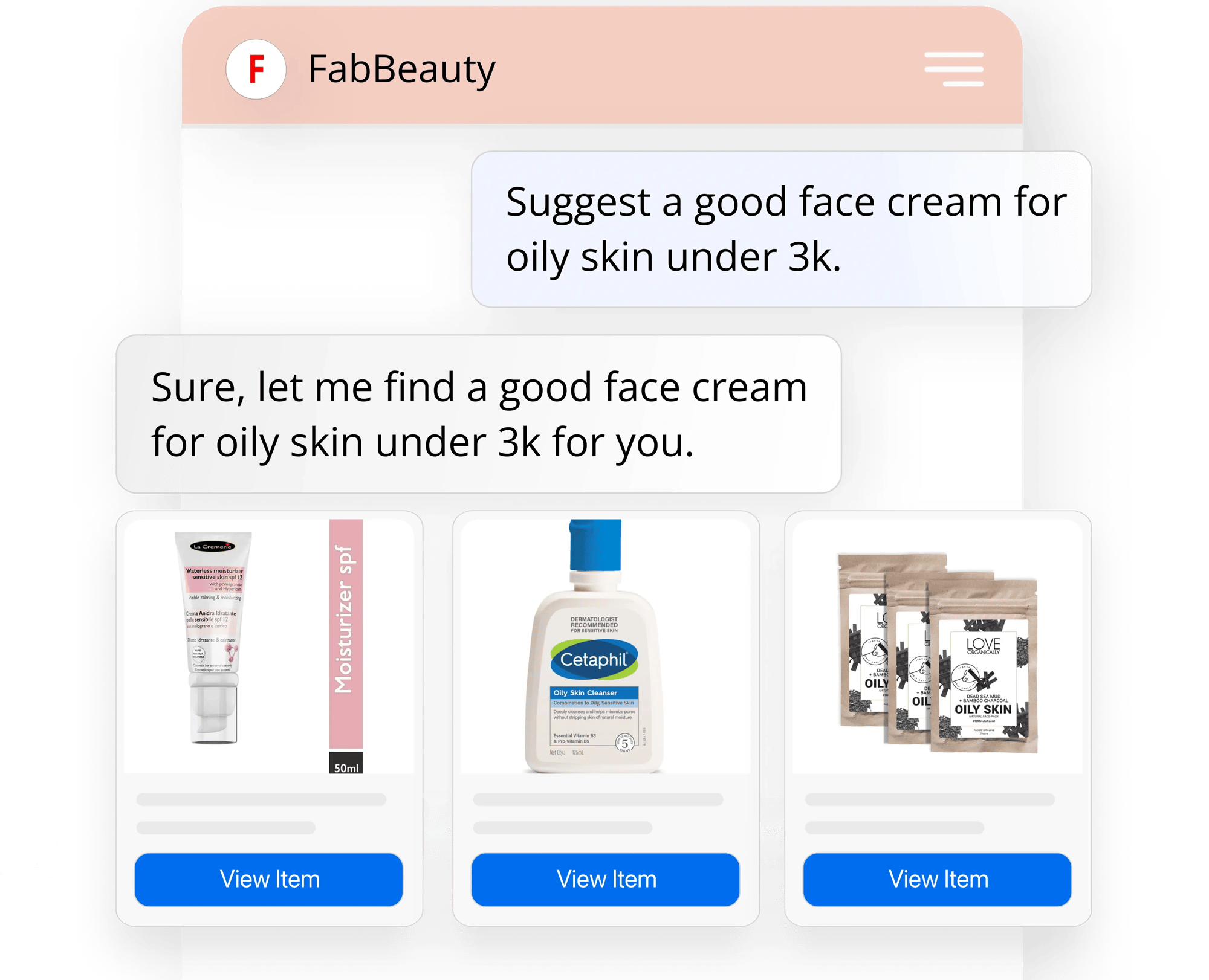 AI ASSISTANT
Make Customer Support Intuitive with Generative AI-Powered Assistant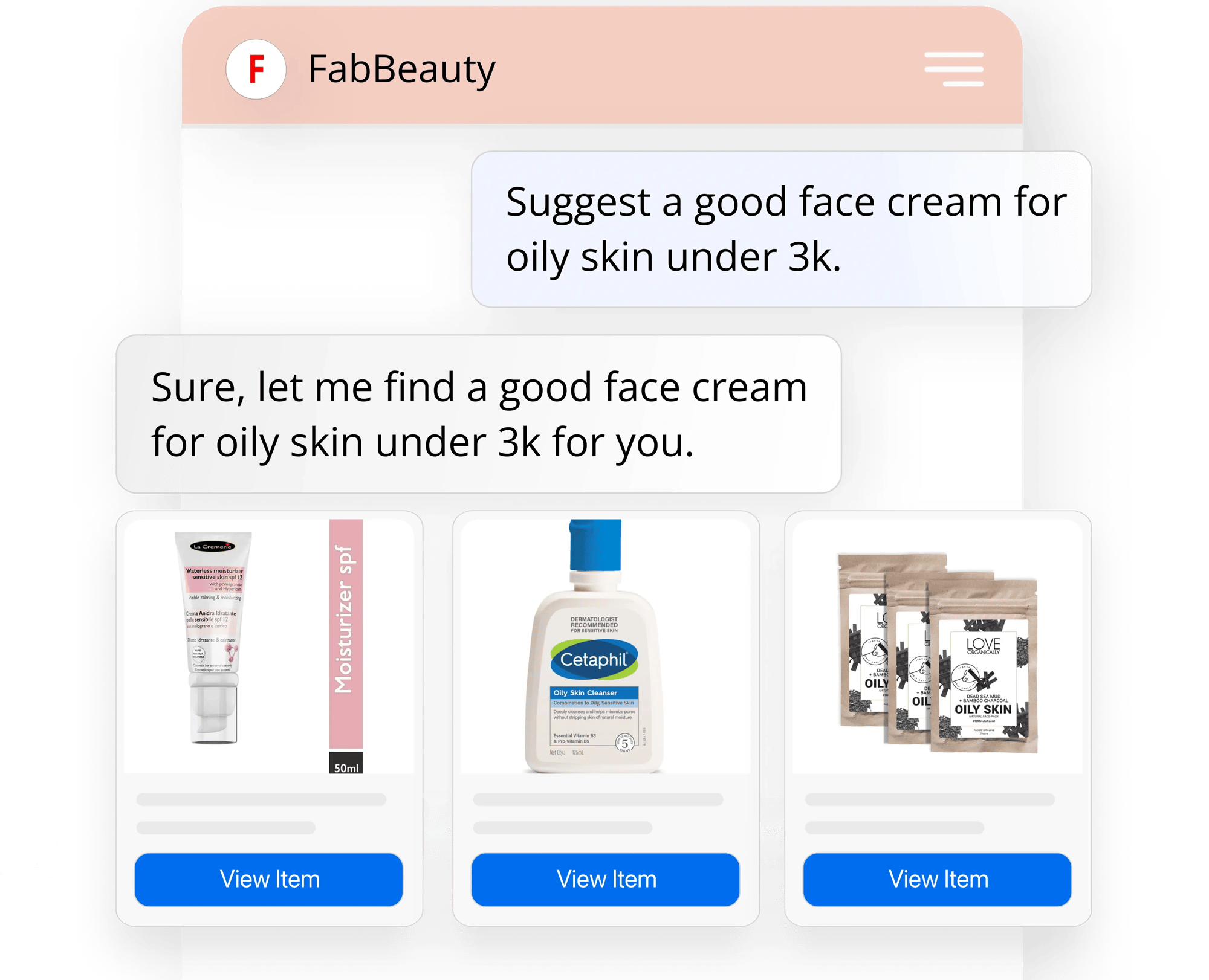 Improve support quality by asking clarifying questions, responding to FAQs, and offering personalized solutions.

Offer conversational buying guidance through seamless product discovery and product recommendations.

Escalate complex queries that require human intervention & offer satisfactory resolution.
Explore Gen AI Sales Assistant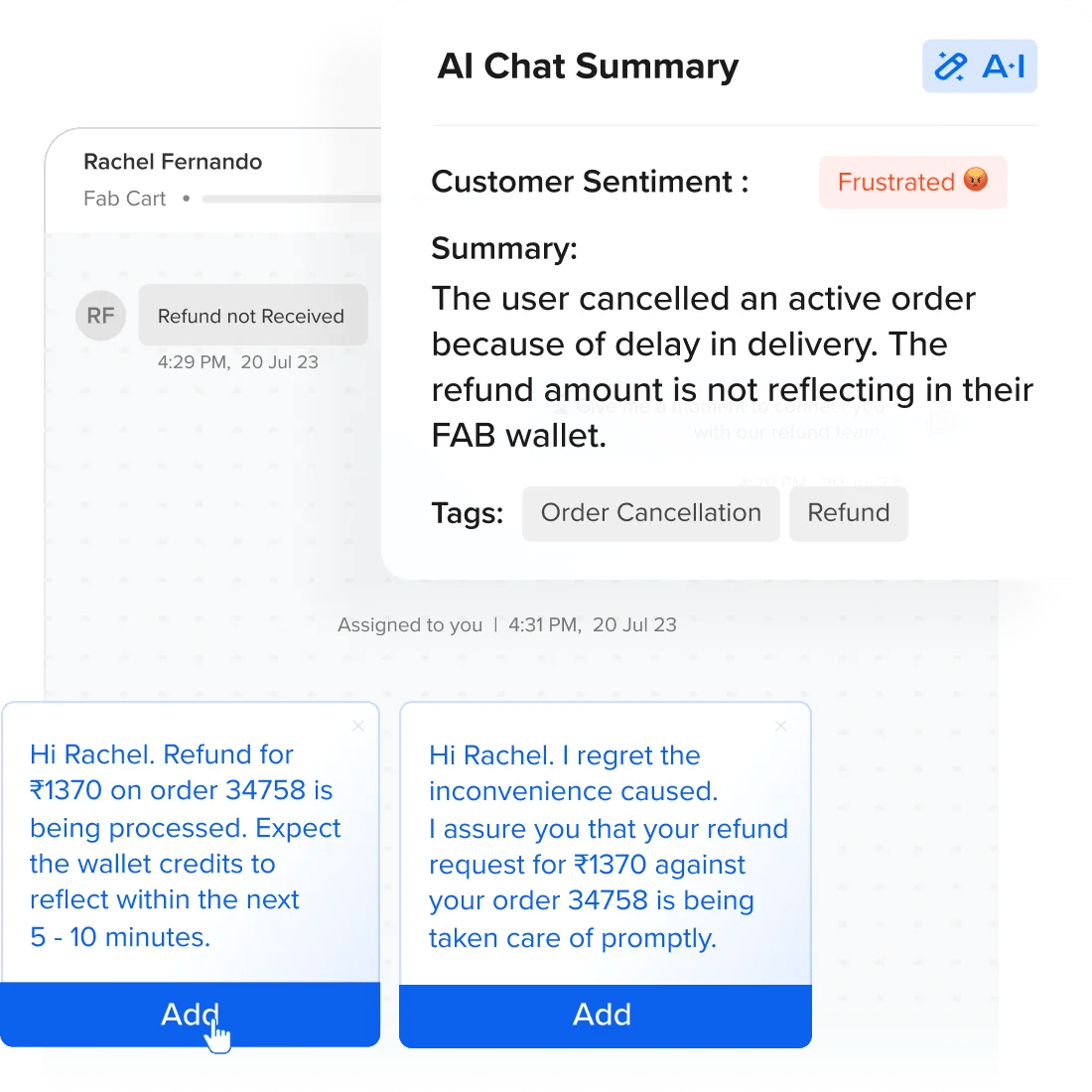 AGENT CO-PILOT
Amplify Agent Productivity with Generative AI-Powered Co-pilot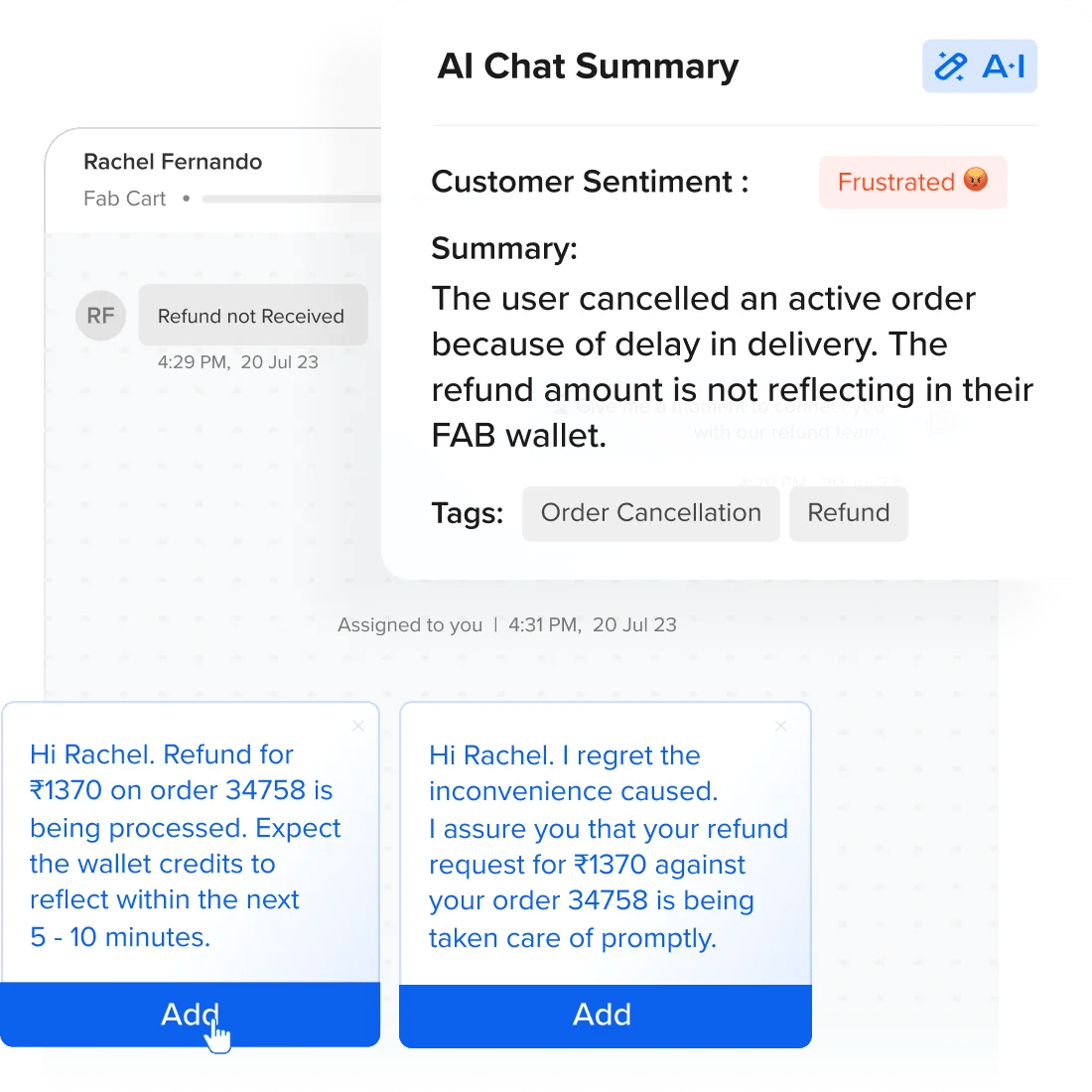 Equip agents with AI-powered chat suggestions and summaries to resolve queries based on customer sentiment.

Identify customer intent with Generative AI and tailor responses for a seamless customer experience.

Use contextual agent inbox to manage incoming messages from across channels and jump in for timely resolution.
Explore Agent Co-Pilot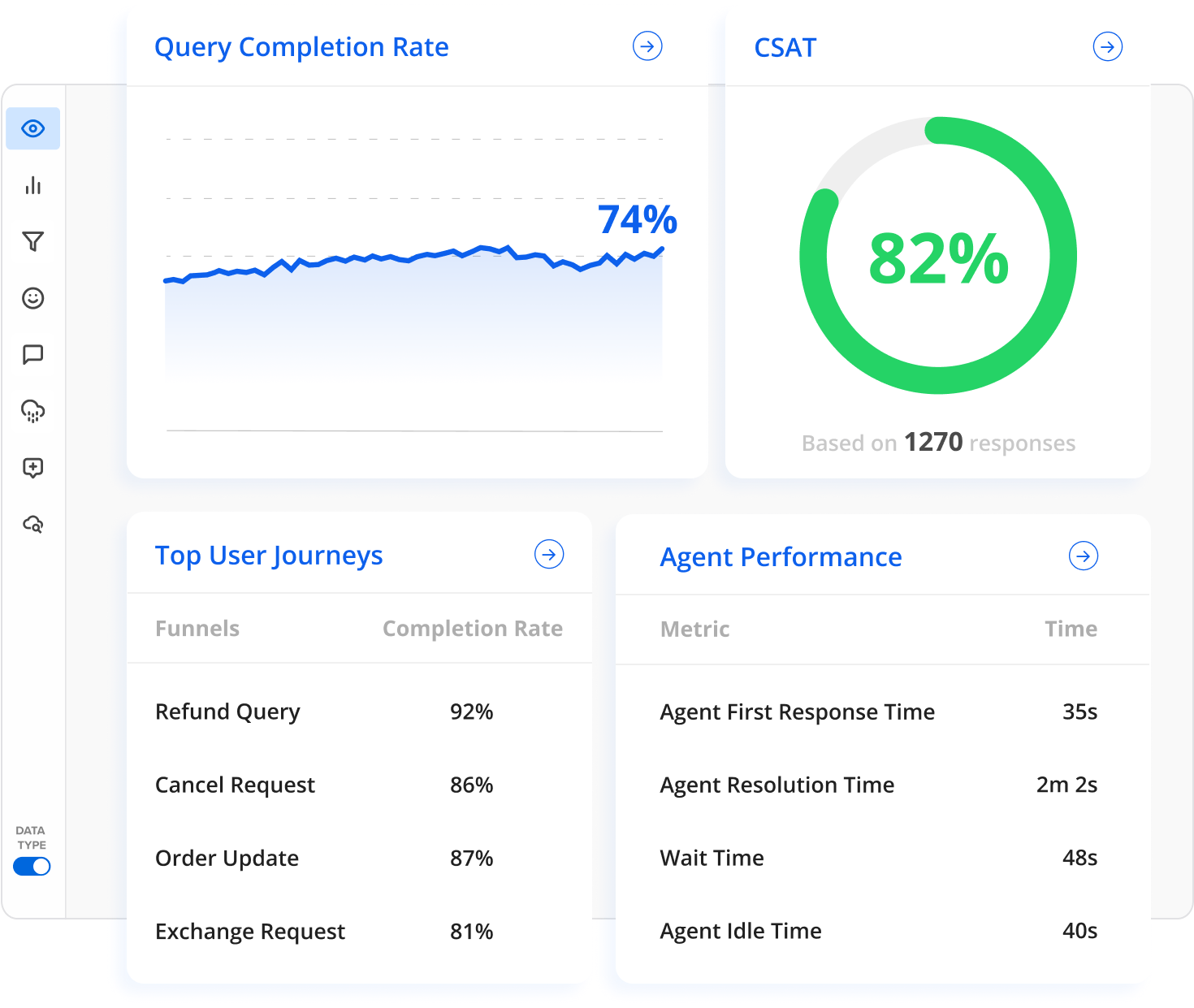 INTELLIGENT ANALYTICS
Track Metrics That Truly Matter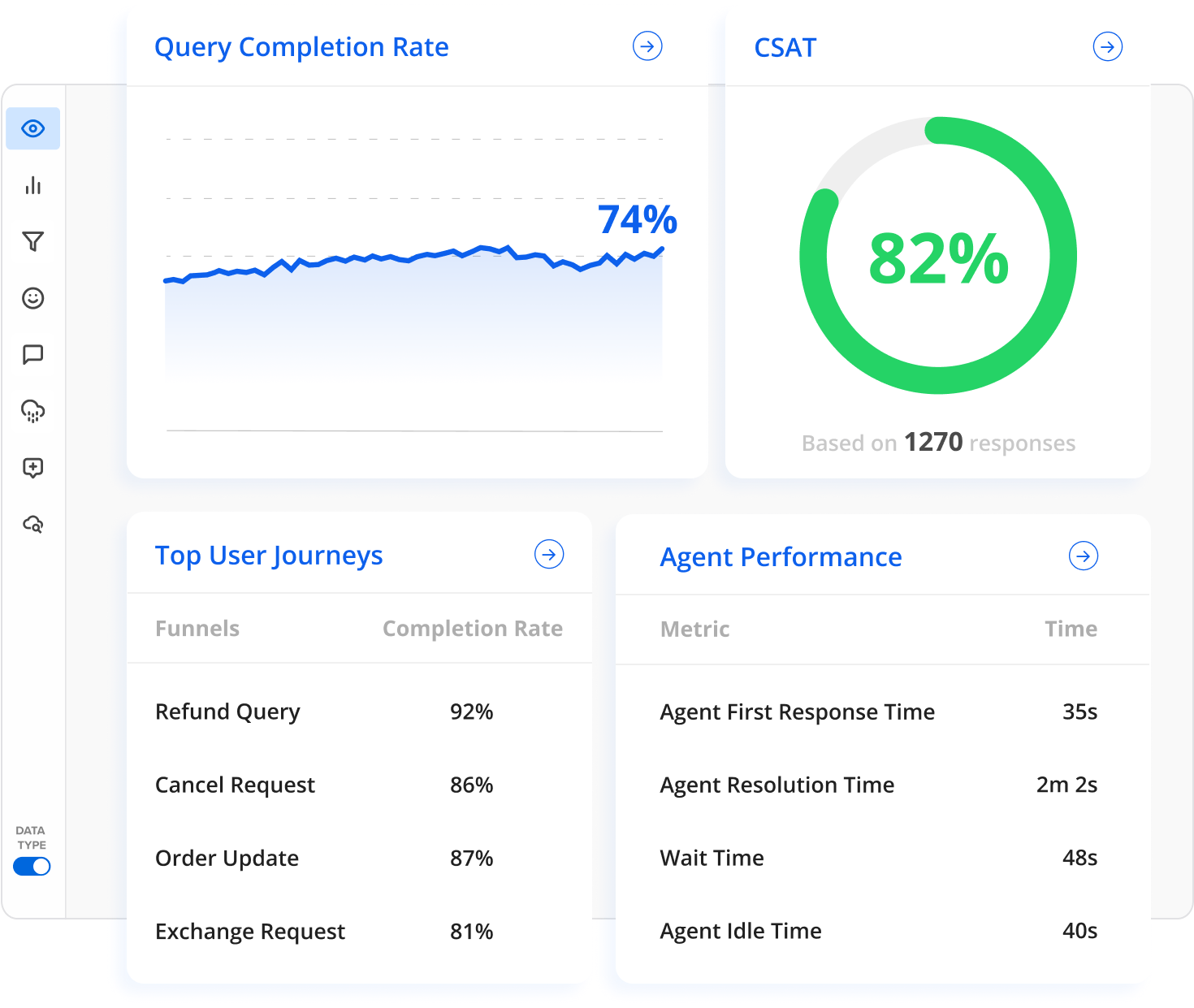 Get custom-built analytics dashboards that offer 360-degree view to make data-driven decisions.

Improve bot and agent performance by tracking relevant metrics to bridge gaps in customer support.

Use analytics to drive superior customer outcomes & improve retention.
Explore Intelligent Analytics
Why Brands Love using Contakt
Know our product differentiators for increased efficiency & revenue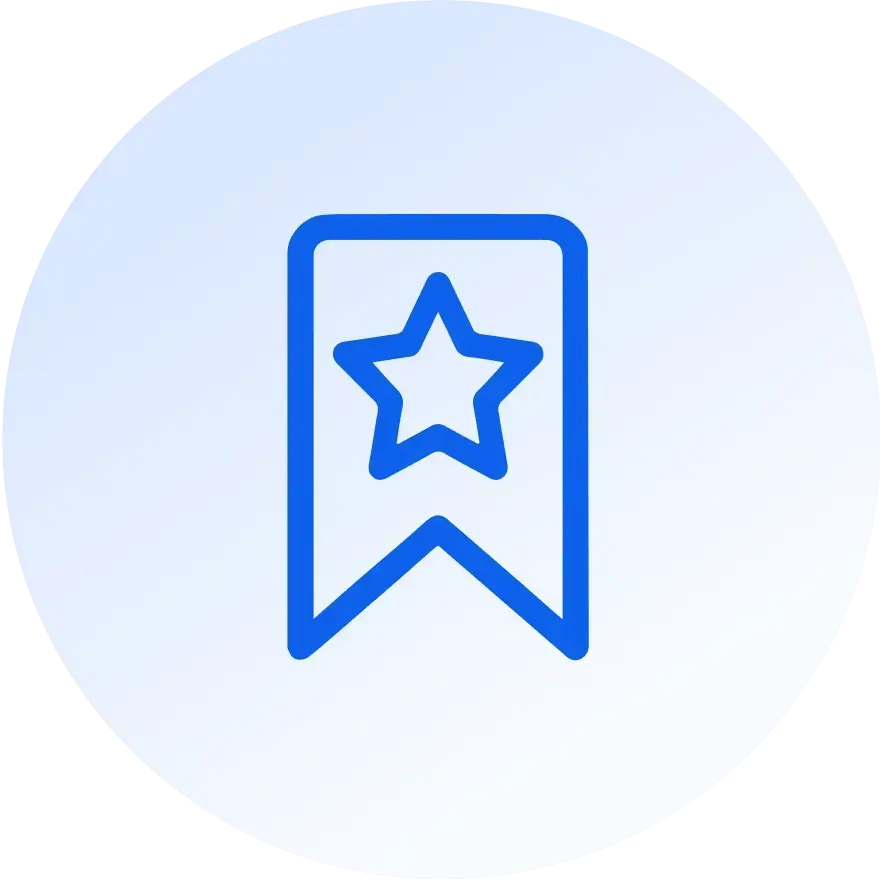 10+ Years of AI
Expertise
Haptik has been a pioneer in the field of AI for well over a decade, helping global brands unlock unprecedented success with our innovative solutions.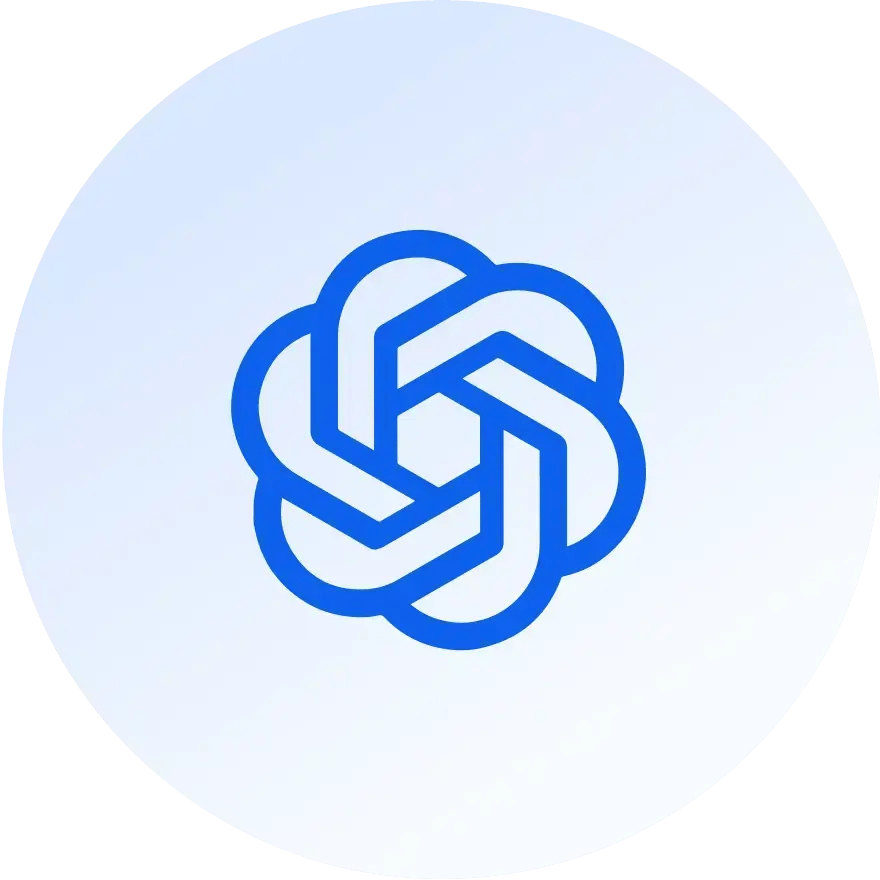 The OpenAI
Advantage
Haptik's integration with OpenAI helps you get early access to new cutting-edge ChatGPT features and reduce significant time in bot training.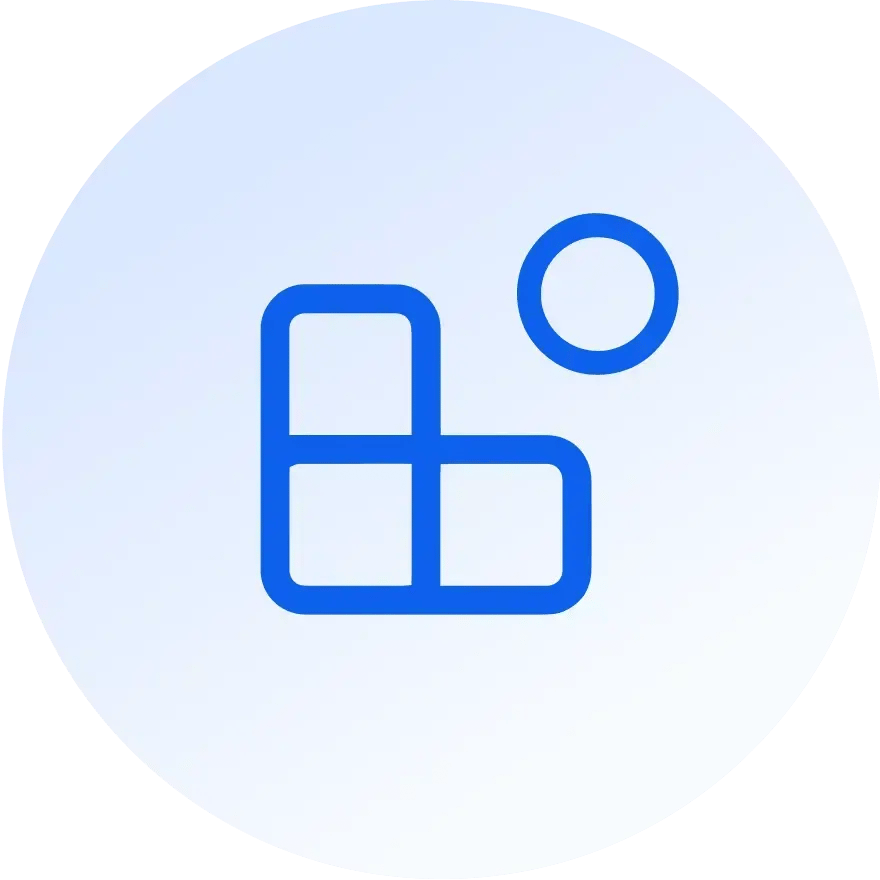 Seamless Third-Party
Integrations
Integrate support and agent platforms, social channels, payment gateways, and any software APIs with third-party integrations.
Haptik has been pivotal in helping us explore the various engagement opportunities that come with an AI-powered chatbot, and giving us a competitive advantage in our mission to drive exceptional customer experiences at scale