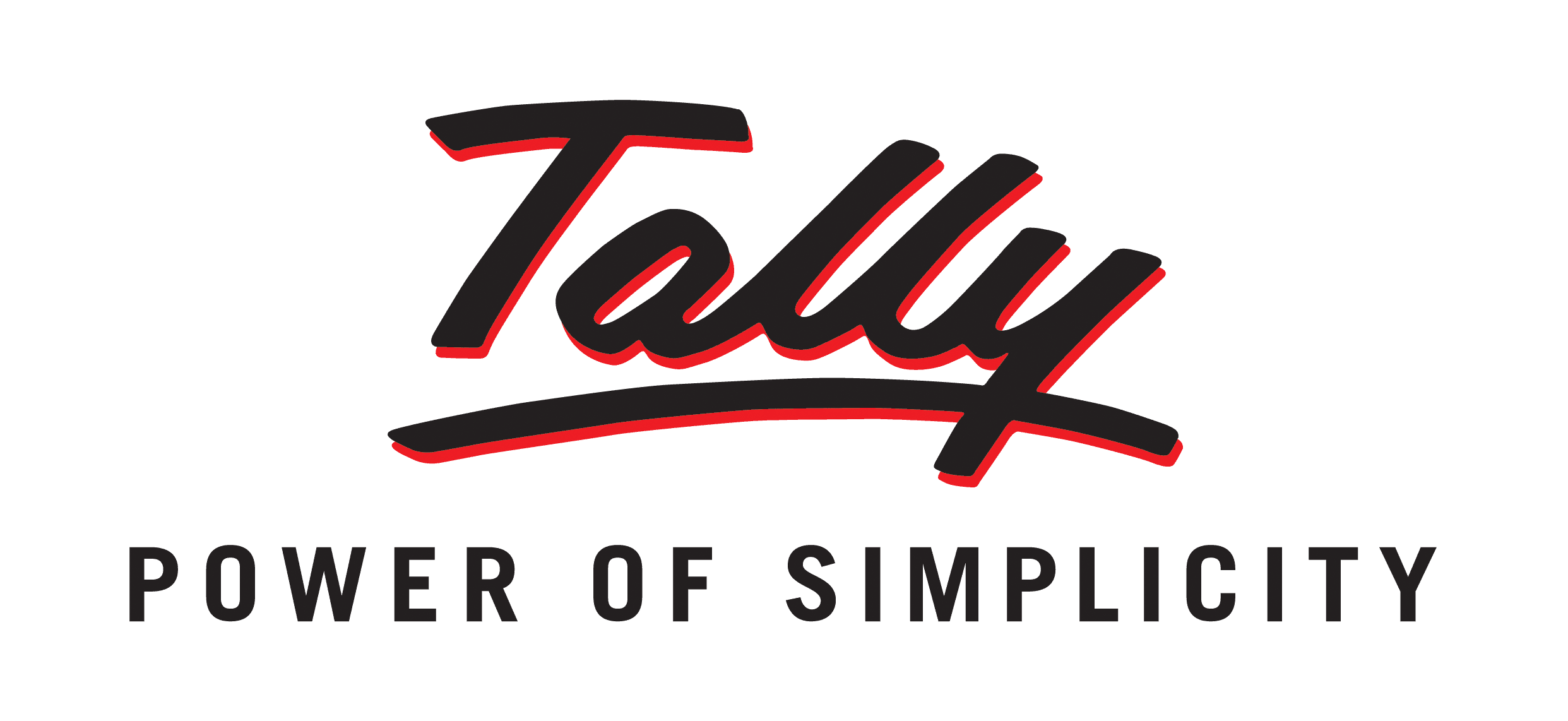 Haptik Helped Tally Achieve a 95% CSAT Score
Overview
Tally Solutions is a true pioneer in the business software products industry, operating in 140 countries and catering to a variety of sectors. It has long been known as the go-to for enterprise resource planning (ERP) software. As Tally's client base continued to expand, the digital team realized they needed a game-changing solution to keep up with the increasing demand for personalized engagement.In a bid to shake things up and offer customers a personalized, innovative experience, the company turned to Haptik's AI-powered chatbot.
2 mins
Average Response Time
We chose Haptik because we know they are a product-centric company and have a similar customer-first mindset like us.
Challenge at Hand
Tally sought to enhance its website visitor engagement by providing prompt responses to routine queries and encouraging them to schedule a demo with the sales team. While the company had a team of live agents to support customer queries, the communication was primarily reactive rather than proactive. Furthermore, the agents were handling a significant volume of low-touch, routine queries, resulting in an overload of resources.
To provide prospects with lightning-fast communication at any time of day, all while offering a dedicated personal assistant that could guide them through the website with ease.

Tally sought a platform that could enhance user engagement by effectively promoting product launches, feature updates, exciting news, and alerts.

Ultimately, the aim was to reduce the burden on live agents by minimizing their exposure to repetitive queries.
How Haptik Offered a Solution
By utilizing Haptik's chatbot, Tally's digital team has effectively prompted customers to take action while also reducing inbound support volume by 50%. As a result, Tally's sales representatives are now able to seamlessly join the conversation with a deeper understanding of the prospect's industry, company size, and desired plan for purchase.
With an average initial response time of less than 2 minutes, the sales team has been able to conduct a more streamlined sales process and reduce the sales cycle duration for qualified leads.

Tally's digital team observed that sales generated through the chatbot resulted in a 30.3% faster closing rate compared to other channels.

At Tally, customer satisfaction has reached an all-time high, as demonstrated by an overall happiness rating of over 95% for all customer conversations.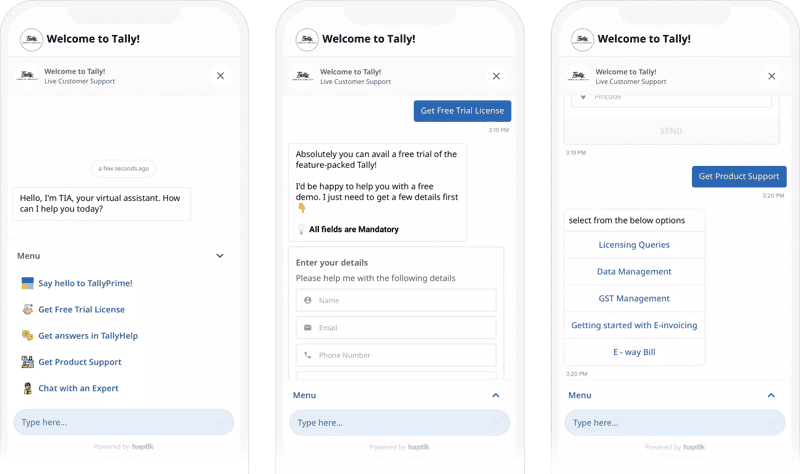 USE-CASES
Customer Engagement, Lead Generation
Haptik has been pivotal in helping us explore the endless possibilities of deploying a chatbot, firing up our sales pipeline, and giving us a competitive advantage on our mission to drive 1:1 customer engagement at scale.
Results
Tally wanted to enhance customer engagement while simultaneously reducing call center volume. With Haptik, Tally's digital team was able to support customers and reduce inbound call volume by an impressive 50%. This, in turn, has empowered Tally's sales representatives to connect with prospects on a deeper level, understanding their industry, company size, and purchase needs in a more comprehensive way. It is safe to say that Tally is still leading the pack, constantly adapting and improving to meet the needs of its clients.