Privacy in Every Process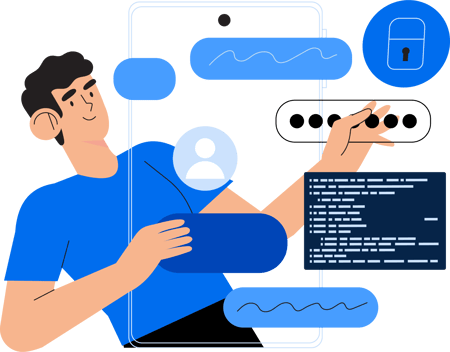 Commitment to GDPR
To earn our customer's trust, Haptik demonstrates strong commitment towards privacy, security, compliance and transparency. This includes compliance with General Data Protection Regulations according to EU data protection requirements.
What is the GDPR?
The General Data Protection Regulation (GDPR) is a privacy law in the EU that came into effect on May 25, 2018. The GDPR sets out a number of regulations and principles that organizations must adhere to collect, store, and transfer personal data of EU individuals.
Privacy by design
Every feature, process at Haptik is defined keeping the user's privacy in mind. Whether it's for our customer or their end-users, Haptik ensures utmost privacy and maintains end-end data protection and security cycles.
Our Secure Development Life cycle caters to all privacy requirements and ensures every product manager and engineering manager considers data collection, storage and retrieval of the feature being built or improved.
Stringent Go-Live Process
Go-Live process refers to the process of deploying an integration/Intelligent Virtual Assistant (IVA) in the production environment.
Our Information-security driven Go-live process ensures that users and their data are safely purged and masked as per the configuration in Haptik platform. Haptik follows extra diligence in case of Privacy & Data Protection features, consent requirement in chat, requirement of medical information, privacy notice/note etc.