IT Help Desk - Automate and Scale Service Desk Support with Cognitive AI Assistants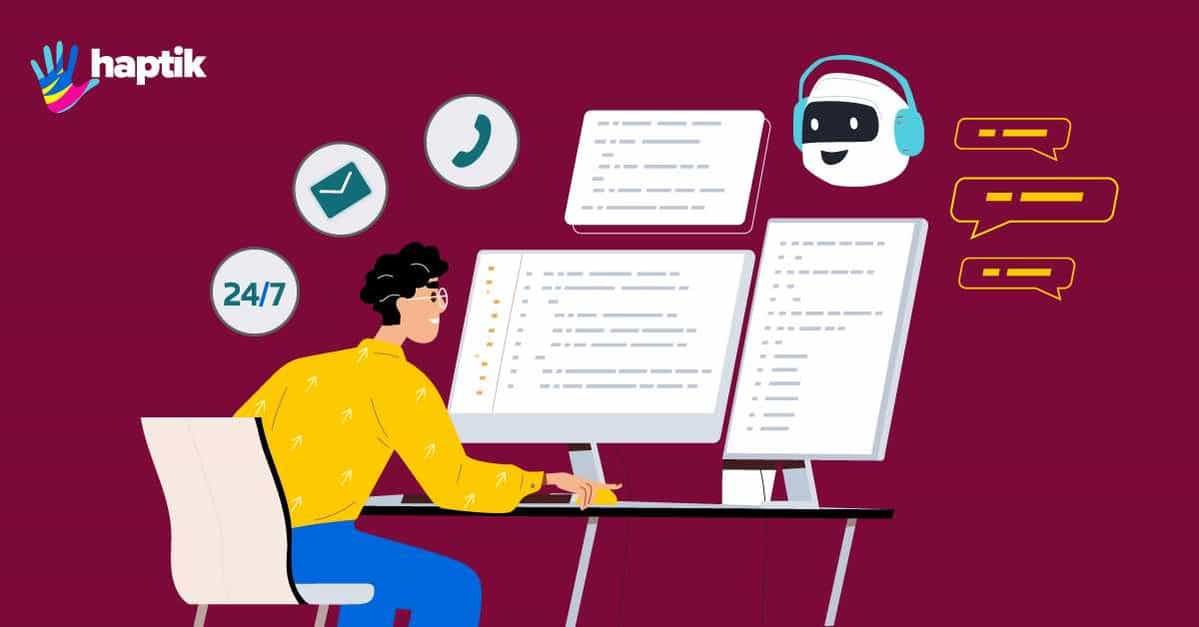 "AI is probably the most important thing humanity has ever worked on. I think of it as something more profound than electricity or fire" - Sundar Pichai
With the growing size of organizations, internal IT service requests are growing exponentially. IT Service Management (ITSM) teams are still struggling to keep up with the SLA, manage efficient resource allocation and scale up their workforce without increasing costs. Given the changing landscape and demand, companies have recognized the need to adopt technologies that bring efficiency to the ITSM functions of their businesses. Increasing workforce productivity and process efficiency are assuming increasing priority by corporates to give the end-user the best customer experience. For doing that, companies need to streamline IT operations by automating key processes of the business to eliminate the bottlenecks intelligently.
Global brands are adopting AI-based automation to augment customer experience and rule out the following challenges faced by the IT Service desk:
1. Rapid workforce churn: 42% of service desk staff leave every two years which directly impacts the quality of customer service. In order to fill this attrition, companies need to perform multiple resource allocations that add up the cost to a minimum of $10,000 a year for a service desk team of 30 agents.
2. High-volume queries: With a large number of tickets getting piled every day, support staff remain busy logging repetitive issues, and with limited bandwidth to deal with the complex issues that require prioritization. The incident queues keep growing and over a period of time directly impact the Service Level Agreement (SLA).
3. Poor First Call Resolution(FCR) Rate: First contact resolution is one of the critical metrics for the IT service desk. When issues are not resolved the first time, repeat calls become higher, further increasing the peak volume, spontaneously deteriorating the quality of service, and increasing costs for the business.
Over the last couple of years, we've been asked by clients to help solve these challenges and identify a way to automate Service Desk operations to provide a superior customer experience at scale. In response to this, we've launched an Intelligent IT Helpdesk to help businesses automate up to 50% of the routine queries to help improve the NPS and CSAT scores.
What is an Intelligent IT Helpdesk?
Intelligent IT helpdesk is the new human-facing solution when it comes to ITSM automation. It helps service desk teams to provide instant, self-serve support across channels with seamless escalations to IT helpdesk agents. The solution also ensures that the helpdesk agents receive full conversation context and ticket history to enable seamless resolution of customer issues.
IT Helpdesk solution is powered by deep-domain knowledge, conversational intelligence, and is enabled with zero-coding integrations. Service desk managers find it an efficient way to unblock IT ticket bottlenecks that help them make data-driven decisions to identify challenges impacting ITSM productivity. These intelligent IT helpdesk assistants are designed to free up to 30% of support capacity for IT service desks so that human agents can focus on complex, important queries.
For most organizations, the IT Helpdesk is considered to be the only touchpoint between the users and the ITSM team. As a result, the end-user experience curve is directly affected by the quality of support provided by the helpdesks. Hence, reinstating the need for an intelligent IT Helpdesk to transform ITSM functions is the real need of the hour.
Haptik, one of the world's largest Conversational AI solution providers has redefined IT Service Management by introducing an AI-based IT Helpdesk solution that enables seamless AI-to-agent handoff, a self-serve channel for L0 queries, and an automated mechanism making life easier for IT service desk managers.
---
Make Haptik your indispensable sidekick for IT support and be the change.