Haptik is now HIPAA Compliant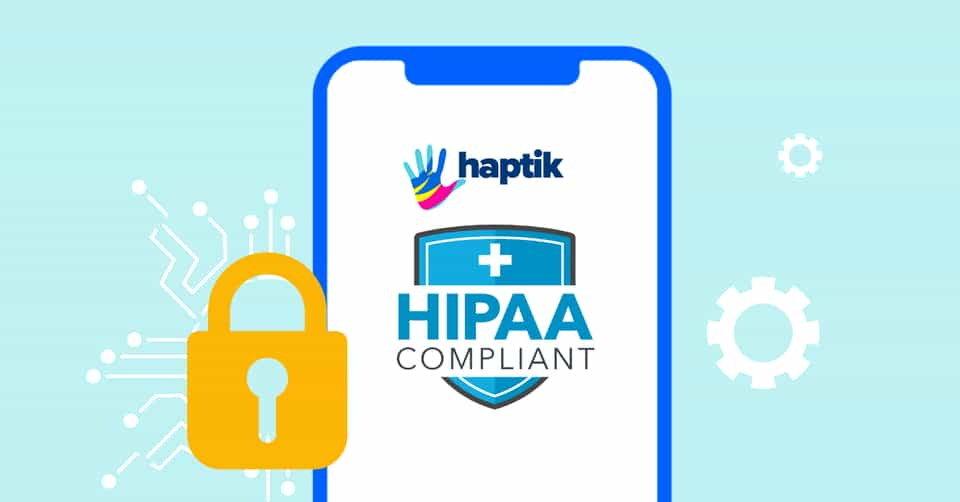 Being a Security & Privacy-first company is now engrained in our DNA. Each and every person at Haptik is dedicated towards maintaining the highest standards of data privacy for our customers and their end customers by design. That being said, we have added another feather in our cap when it comes to Information Security.

Haptik is now HIPAA (Health Insurance Portability and Accountability Act) compliant and ready to serve Healthcare use-cases across the globe, especially in the US. We believe that this is going to be a game changer for us in the domain of conversational commerce and AI chatbots where PHI and PII security is the most important requirement for businesses. Obtaining HIPAA compliance and the ability to get it assessed by a reputed firm, BDO is a key milestone in our compliance journey and serves as a testimonial to our continued commitment to the protection and privacy of customer data.

When we broke this news to Aaron Shagrin, Business head for the US, he congratulated this achievement and said, "Privacy and security are key concerns for our customers and are at the foundation of our solution. Adding HIPAA allows healthcare clients to choose Haptik and feel confident that they will get world-class security for their most sensitive information."
In addition to HIPAA, Haptik holds a comprehensive set of compliance, readiness and certifications, including ISO 27001:2013 certification, and GDPR/CCPA Compliance, and is focused on achieving Privacy Information Management System (PIMS) compliance by year-end, demonstrating its commitment to delivering the highest level of security and privacy with internationally recognized standards.
We have always believed that we want to build an Enterprise Ready platform where not only customers and their end-users feel safe and happy, but we ourselves being customers of various businesses who are our B2B customers and wanted to have the same secure & reliable experience.
Finally, Swapan, CTO and Co-founder of Haptik, congratulated the entire team and mentioned,
"HIPAA is a testimonial to Haptik's efforts towards privacy and information security and further strengthens the trust that our customers put into Haptik. We are excited to see the benefits we can create for the healthcare industry with the power of Conversational AI and privacy at the heart of everything we do."

Also read: What you need to know about Chatbot Security