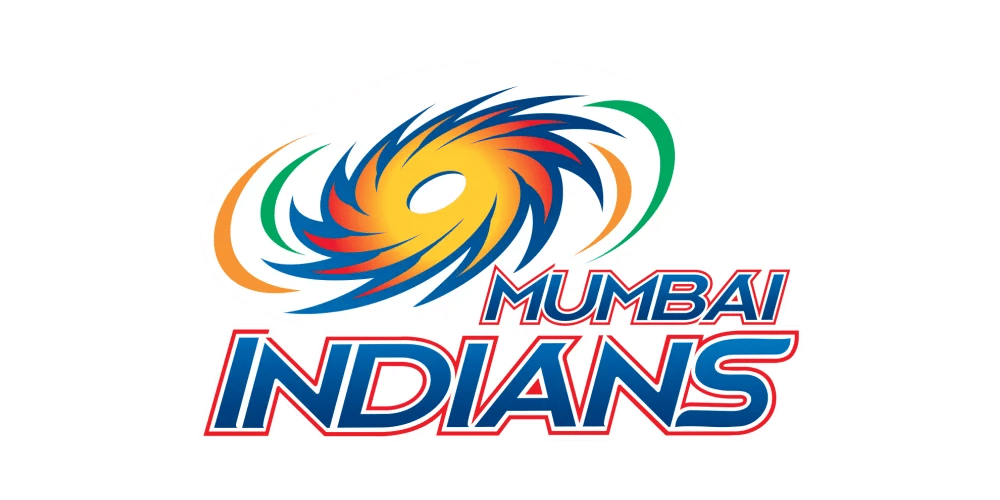 How Mumbai Indians Changed the Game for Cricket Fans
Overview
Mumbai Indians (MI) is the most successful team in the Indian Premier League (IPL), with five titles to its name. The team's owner, Reliance Industries' subsidiary, Indiawin Sports, prioritizes delivering exceptional fan experiences to sustain and expand its fan base. To achieve this goal, the franchise partnered with Haptik to develop a pioneering chatbot that offers fans another means of accessing information about the team and track live match scores via WhatsApp. This innovative solution has enabled MI to provide a personalized and interactive experience to fans, enhancing their engagement and cementing its position as the most successful IPL team.
40%
repeat fan engagement
Challenge at Hand
The heightened popularity of the Mumbai Indians often leads to a surge in fan inquiries, prompting the franchise to explore alternative channels to engage with its fan base. In line with this objective, the MI team sought to offer fans another means of accessing information about the team and live match scores, while also expanding its reach.
Improve on-site user engagement and improve registrations & sign-ups.

Provide fans an alternate channel to know more about the franchise and live match scores.

Handle the spike in user queries during the IPL season and facilitate omnichannel engagement.
How Haptik Offered a Solution
To achieve its objective of enhancing fan engagement and experience, Mumbai Indians collaborated with Haptik to develop a WhatsApp chatbot. The chatbot was designed to leverage Haptik's advanced custom smart skills, allowing for the seamless creation of chat flows to address high-value use cases. The AI-powered chatbot was able to deliver personalized responses, making the overall experience highly engaging and interactive.
Providing live match scores for Mumbai Indian matches and responding to FAQs and other information regarding the franchise.

Keeping the fans engaged with incentivized quizzes and interesting games.

Offering a channel for fans to learn about multi-tier membership options.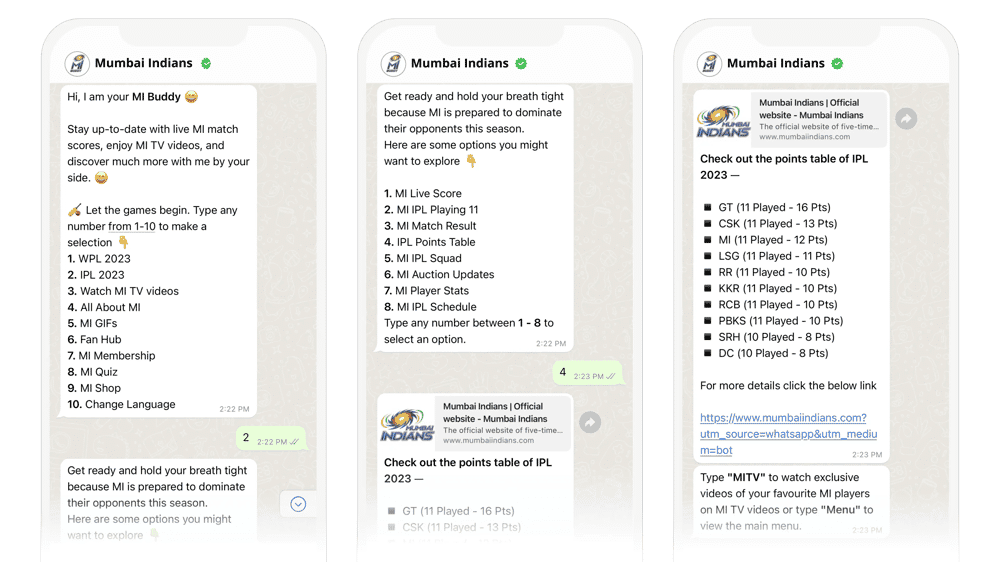 USE-CASES
Customer Engagement, Lead Generation
Results
By prioritizing a digital-first approach and collaborating with Haptik to create a GPT-powered WhatsApp chatbot, MI was able to take its fan engagement game to the next level. The chatbot provided fans with a personalized experience and offered them quick and easy access to relevant information. With the ability to address fan queries around the clock, MI's new chatbot helped improve response times and ultimately, boost registrations and sign-ups. It's clear that MI is dedicated to delivering exceptional experiences and staying ahead of the curve in the competitive IPL industry. Haptik's solution allowed the franchise to expand its fan base, cementing its place as the most successful team in IPL not just on the field but off it as well.