2 Years Later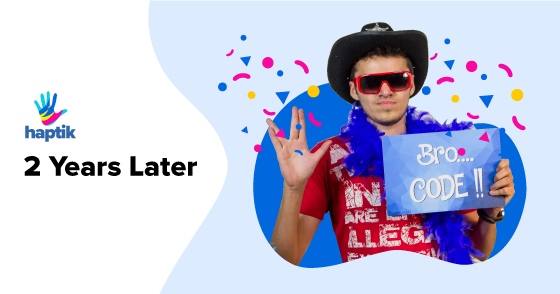 Two years to this day I joined Haptik as a Software engineer, not having the faintest idea of what I'll be doing here or for how long. I remember being perplexed when I first entered the older Haptik Office. This "company" had 5 full time employees and the office wouldn't fit more than 10-15 people at once. But, that really didn't matter. I had been in talks with Aakrit (CEO) and Swapan (CTO) for a few weeks and over that course was quite excited to be a part of this company at whatever scale possible.
Back then I was a freelancer, working on web development, android apps and other random things for over 8 months after graduation. Having just ditched an MNC job, I had done a good job thus far of leaving my friends and family confounded. But I knew I wouldn't do well in a 9-5 job. I liked the independence of working on my own time, with technologies I wanted to work on.

But at the same time, I also knew I needed experience working in the industry if I was to ever successfully start on my own. So, I started searching for something/someone I could potentially work with. That is when I came across a "Mumbai based Startup" which promised to connect people with businesses/services on chat and was launching soon. Enter Haptik…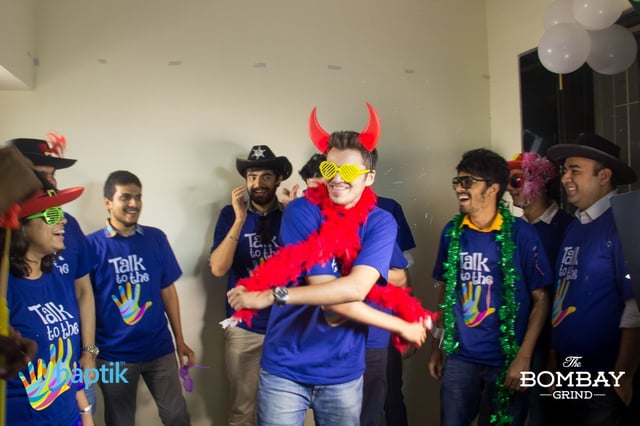 Having never worked in a conventional office before (though Haptik clearly isn't/wasn't one), I was a bit skeptical on how I will fit in. But Aakrit and Swapan (then located in SF) made sure my on boarding was smooth. Took me a few days to get used to waking up and reaching office at a decently acceptable time (Sorry Aakrit :P) and getting acquainted with the already huge codebase. I still remember getting on calls with Swapan twice a day and working partially on SF time.
Since then, Haptik grew 10x and with Haptik, so did I, from a software engineer/web developer to a Sr. Full Stack Engineer to a Tech Lead @ Haptik Inc.
From all the late night code releases, the production bug fixes, downtimes and meeting stringent deadlines to the crazy parties, team outings and celebrations, it has been quite the ride so far. They say you become an all-rounder while working in a start-up. They aren't far off.
In my time at Haptik I have worked on all fronts possible for a programmer. I have been a web developer, a MEAN stack engineer, a Systems engineer and a DevOps personnel. I still remember my first stint of bringing up an ejabberD/xmpp instance, in production, in real time while on a call with our devOps team because none of them were available.
The culture at Haptik is such that you will always have to push yourself to your limits, outside your comfort zone. And time and time again, I have ended up building things I never thought I could.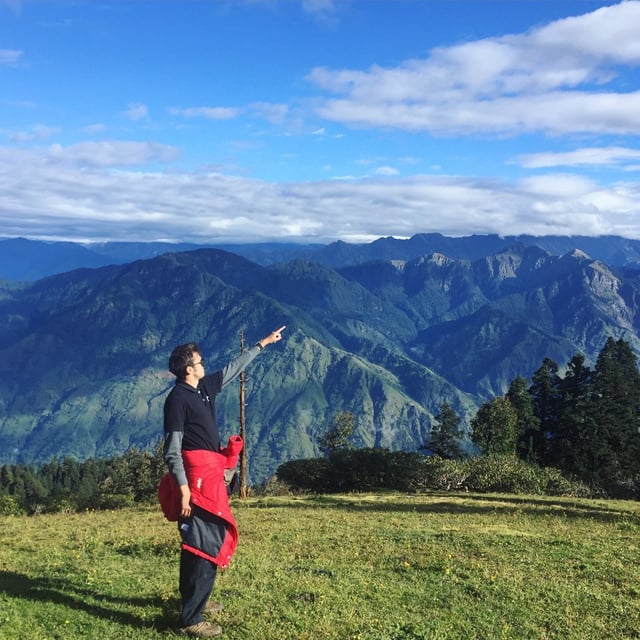 I am often asked, "What is it like to work at India's hottest startup?"
Here are my thoughts –

1. Everyone's Passionate. It's not what sets you apart, but it's what brings you together.
Everyone believes in the purpose. Everyone is ready to go the extra mile.

2. Your Thoughts Count
The the thing I love most about our organisation is, that your ideas however stupid (you think they might sound), are heard.

3. Make Mistakes
Mistakes happen. You are allowed to make them as long as they never happen again.

4. Ownership Is Important
You are responsible for every piece of code you write, every feature you build.

5. Transparency
This is perhaps the one thing that separates Haptik from the rest. Right from the top level management, to the bottom down everyone is very open about all decisions that are made. Everyone in the company knows everything that's happening in all the different verticals.
At this point, I am the oldest employee at the company, only the second employee ever to cross the two year mark. Apparently TWO YEARS in 'Startup Years' is a lot. But I don't feel that yet. I don't think I have fully exploited my potential yet. I definitely don't think I have seen it all even though I have seen this company go through all kinds of changes since it first launched. The radical changes in the apps, the pivots in the business model, the complete overhaul to the teams & the people around me. I have experienced it all, but I am not close to being done yet. The company has been through the good, the bad, the ugly times and so have all of us, with it. But we always managed to swim through together.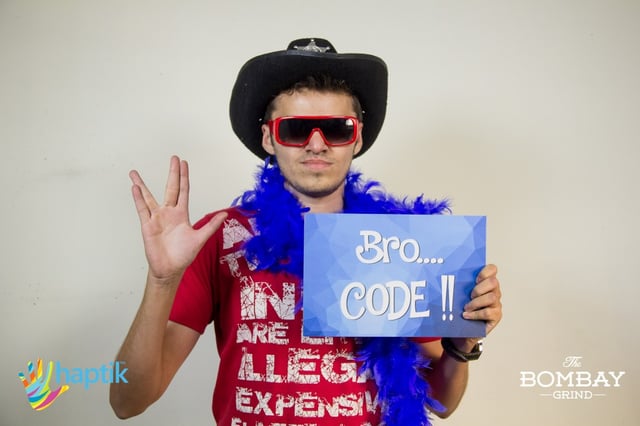 And now I am looking forward for us to hit our next milestone, but more importantly need to get back to working on our next production release.